Choosing an annual Word that serves as scaffolding for my spiritual life has become a cherished practice. In the spirit of keeping things fresh within the framework of this tradition, I like to change up the ways I explore my Word throughout the year, so after many years of reading seasonal or monthly Word-specific books, I took a break from that practice in 2023. That's not to say that I have not been looking for a Faithful theme in the books I am already reading . . . and to nobody's surprise, the theme of God's faithfulness and our own response to Him is ALL OVER my reading.
When I came across this book, it was too on-point with my theme to ignore. I savored the book and am excited to share some takeaways with you today! Faithful is one part of the Faithful Project that also includes a podcast, musical album, and Bible Study. The book and album were created in the fall of 2019 when a collection of female authors, songwriters, and storytellers came together for a two-day creative workshop. Their purpose was "to build community with each other while considering the unique experiences of women mentioned in the Bible." And the goal of the weekend was "to create conversation, songs and essays inspired by these women from the past, and possibly see our present lives as each being a part of God's continuing epic story of redemption and love."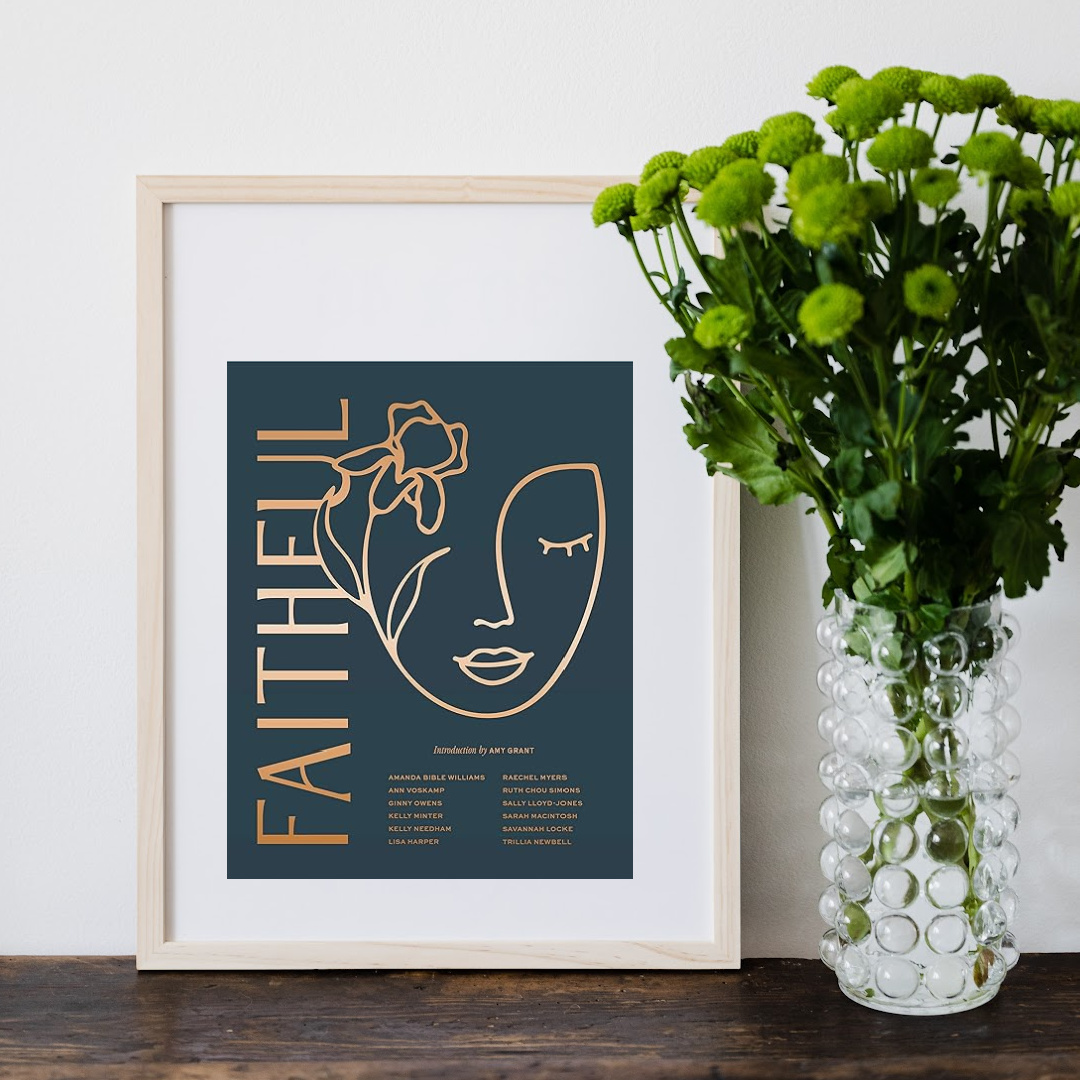 These women were successful in their aims, producing a breathtaking album (my most-listened to this year) with songs celebrating the unique stories of eleven Biblical women. Each chapter of the coordinating book expands on the stories of these women, gleaning insights and inspiration from their lives. Every chapter is authored by a different woman who shares her connection with the Biblical figure and offers takeaways and examples of times when she's seen God's faithfulness at moments in her own life.
Each story is unique and touches on different (relevant) aspects of womanhood and faith. I enjoyed reading every story, but some hit especially close for me; to keep from reproducing the entire book here, I will share my favorite quotes and insights from three impactful chapters inspired by the stories of Ruth, Rahab, and Leah.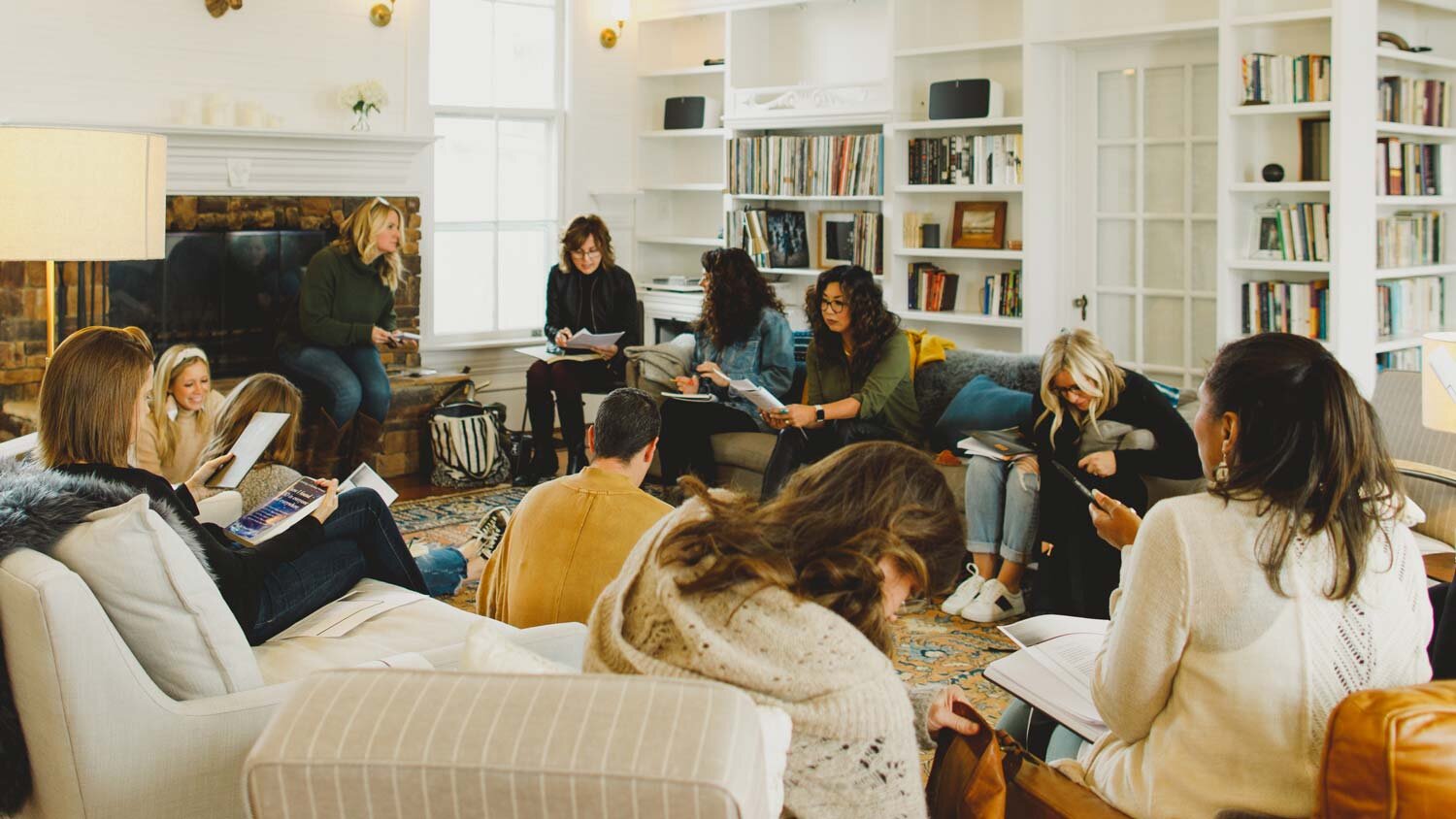 RAHAB: GOD'S FAITHFULNESS IN OUR PROFESSIONS
As a prostitute living in Jericho (Israel's enemy territory), Rahab is an unlikely pillar of faith. Yet even living far from the nation of Israel, she had heard stories of Israel's God and His miraculous works. She believed in this God, and it was with conviction that she professed her faith to two Israelite spies seeking refuge in her home. Amanda Bible Williams writes, "Rahab's profession of faith declared her belief in who God is—God of heaven and earth. It declared her belief in what God had done—miraculously delivered His people from slavery and to the Promised Land. And it declared her belief in what He had the power to do—save her and her family."
Rahab's faith led her to heroically risk her life and the lives of her loved ones for the sake of the Israelites who would destroy her city. Williams points out that in acting so courageously and sacrificially, "Rahab wasn't trying to be a hero. She was just trying to be obedient. She was living out her newly found faith. Rahab's faith didn't end with her knowledge or stop at her words. It manifested itself in action." Rahab's faith-in-action was an important part of God's grand redemption story, but it was not a result of her planning and striving. She didn't write the story, she just put her trust in the hands of the Divine Author. Williams notes, "when we know who's writing the story, we can see evidence of Him at every turn. We don't have to manufacture our own plotline or chase after our significance. When we know who's writing the story—the God of heaven above and earth below—we begin to understand that all parts of the narrative—large and small, seen and unseen—are powerful and purposeful."
Like Rahab, who is known now for her faith and not her prostitution, we are not defined by our titles or our history, our achievements or our failures. God in Heaven is the one who defines us and gives us worth. We, like Rahab, are created in His image to carry His image and His message into the world, professing our faith and proclaiming his goodness, power, and and mercy.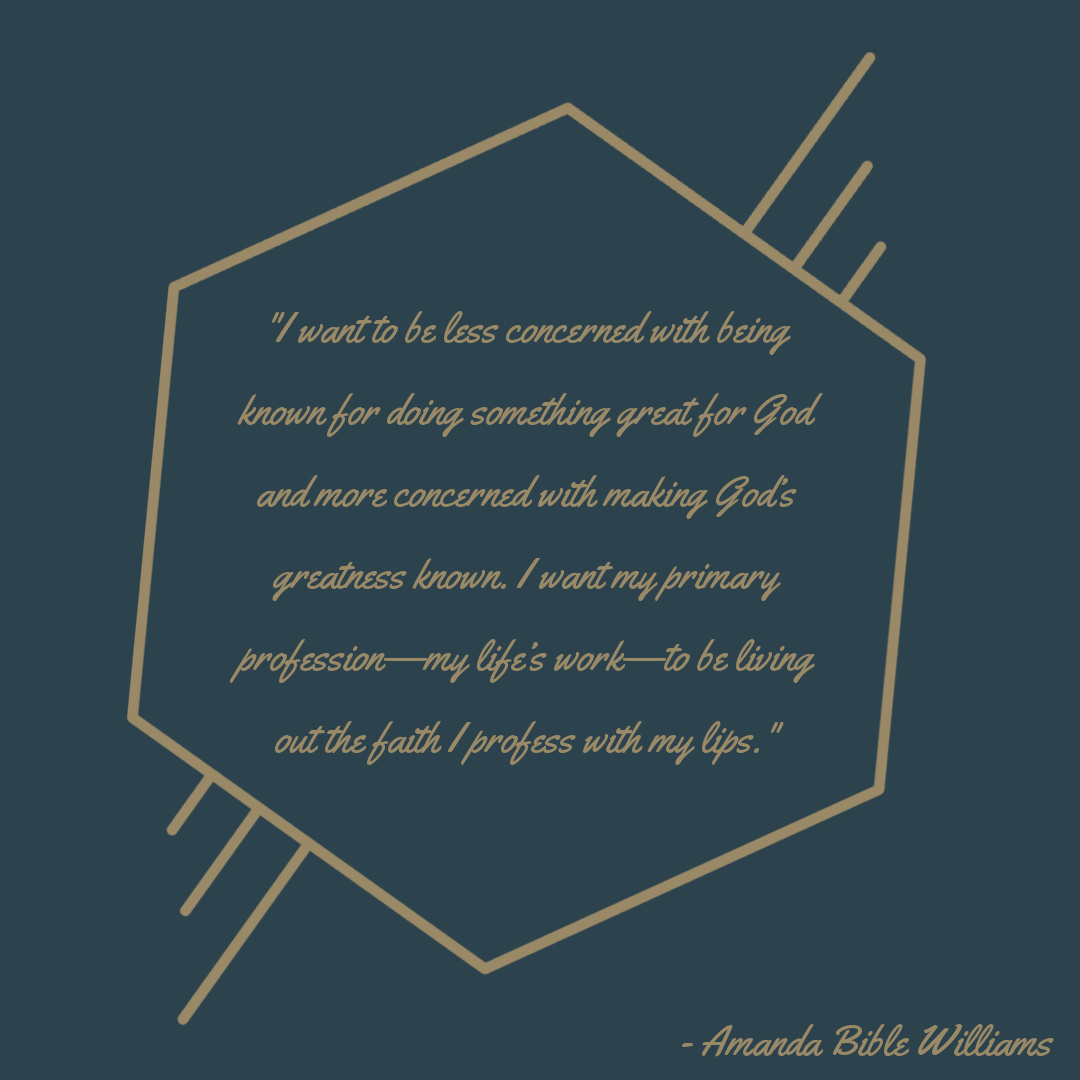 RUTH: GOD'S FAITHFULNESS IN OUR DISILLUSION
Ruth's story of redemption is one of my favorite passages in the Bible. Like Rahab, Ruth was not born into the nation of Israel, but she married into an Israelite family who had migrated to her home of Moab. Ruth was widowed shortly into her marriage, and rather than returning to her family of origin, Ruth remained loyal to her mother-in-law, Naomi, who was also newly widowed. The two women returned to Israel, leaving behind Naomi's other daughter-in-law, Orpah. Kelly Minter describes the tearful departure, observing that "while we all weep in this life, the direction in which we weep makes all the difference. Orpah wept backward to the familiar, her pagan gods, and away from the one true God of Israel. But Ruth and Naomi wept forward. This scene particularly moves me as a reminder to keep my feet pointed toward the Lord even when what He's asking of me brings immeasurable tears."
Upon returning to Naomi's home in Israel, the two women found unexpected provision through a distant relative named Boaz. Not to spoil the beautiful story for those who haven't read it, but Ruth went on to marry Boaz, and the son she had with him places Ruth within the genealogy of King David and Jesus Christ. Ruth's story was one of brokenness and grief, yet God reworked her story into something beautiful, taking what was meant for evil and turning it into something good. As Minter reminds us, God is "present and active in our stories, not only when we can't see or feel Him but also when what we feel doesn't appear to fit His nature at all. He is sovereign in all things, and the more we follow Him, the more precious this surety becomes. He is full of mercy for the widow, foreigner, and grieving. He is gracious to call the wayward and outcast home. Perhaps most significant, God is the good and faithful author of His grand story of redemption that cannot be thwarted by our own losses, disappointments, or sin."
We will all continue to experience longings and heartaches in this life, but God remains faithful, not only because of what He has done for us, but because of who He is. Minter concludes, "His character remains true in good times and challenging ones. I cannot make full sense of the suffering and tragedy that happens in life, but I know we have a Kinsman-Redeemer who shares in our suffering and will one day return to make all things new. Until then, I will take my cue from Ruth and find refuge under His wings."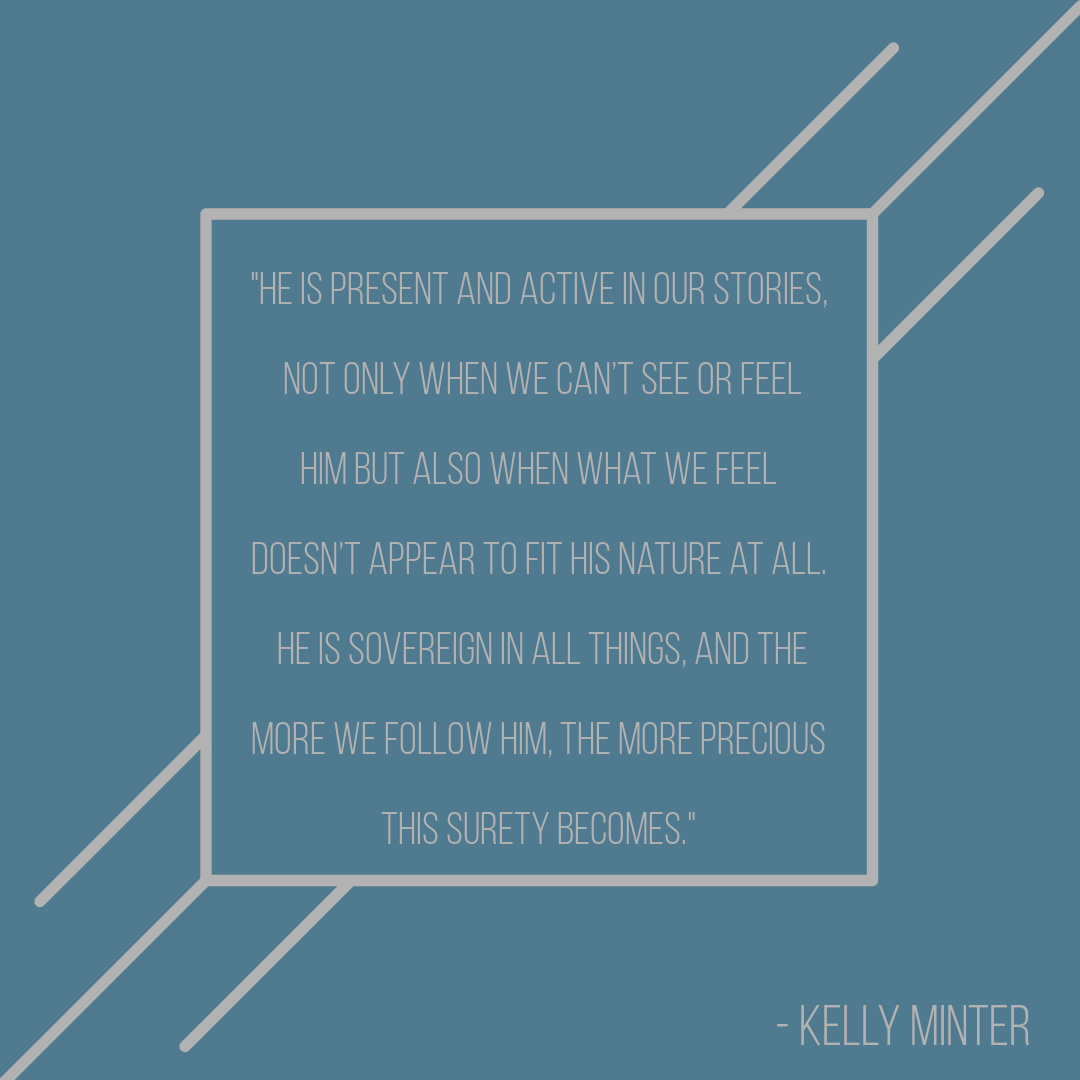 LEAH: GOD'S FAITHFULNESS IN OUR REJECTION
Leah's story has always been one of the hardest Biblical stories for me to read, yet we see God's faithfulness in this painful tale that Ruth Chou Simons describes as one of "unmet expectations, unfulfilled longings, and seemingly unfair circumstances." Leah was the unattractive older sister of Rachel, love interest to Jacob. Due to her father's manipulation, Leah found herself Jacob's unwanted bride when Jacob was tricked into marrying Leah instead of Rachel. Leah could not earn Jacob's favor with her looks or even with the many sons she provided him. But even though she could not win her husband's affections, she remained seen and loved by God.
Leah cried out to God, asking that He grant her desire of winning Jacob's heart. Like Leah, we plead and we cry and "we long for the answers that right the wrongs, change our circumstances, give us the outcomes we believe we deserve—the answers that fix our disappointments. It's tempting to combat our feelings of disqualification or unworthiness with more impressive deeds or better behavior." God did not orchestrate Leah's life events as she would have liked, but God was more interested in having Leah's heart than in making her dreams come true.
Simons notes, "God's greater purpose in Leah's life wasn't simply to temporarily make things feel right, seem fair, or work in her favor. God had His bigger purposes in mind: to include her in His greater story of love and provision, through Jesus—the promised Savior who would come through the tribe of Judah, Leah's fourth son. God's faithfulness through Leah's submission to be used of the Lord in her unchanging circumstance brought forth the Savior, Jesus." God allows us to experience disappointment, not because He is not good or faithful, but as a way of leading us to a place where we will surrender to Him and ultimately discover His faithfulness. Even when outcomes are not what we wanted or expected, God is working to change our hearts so that our desires are for Him above all else.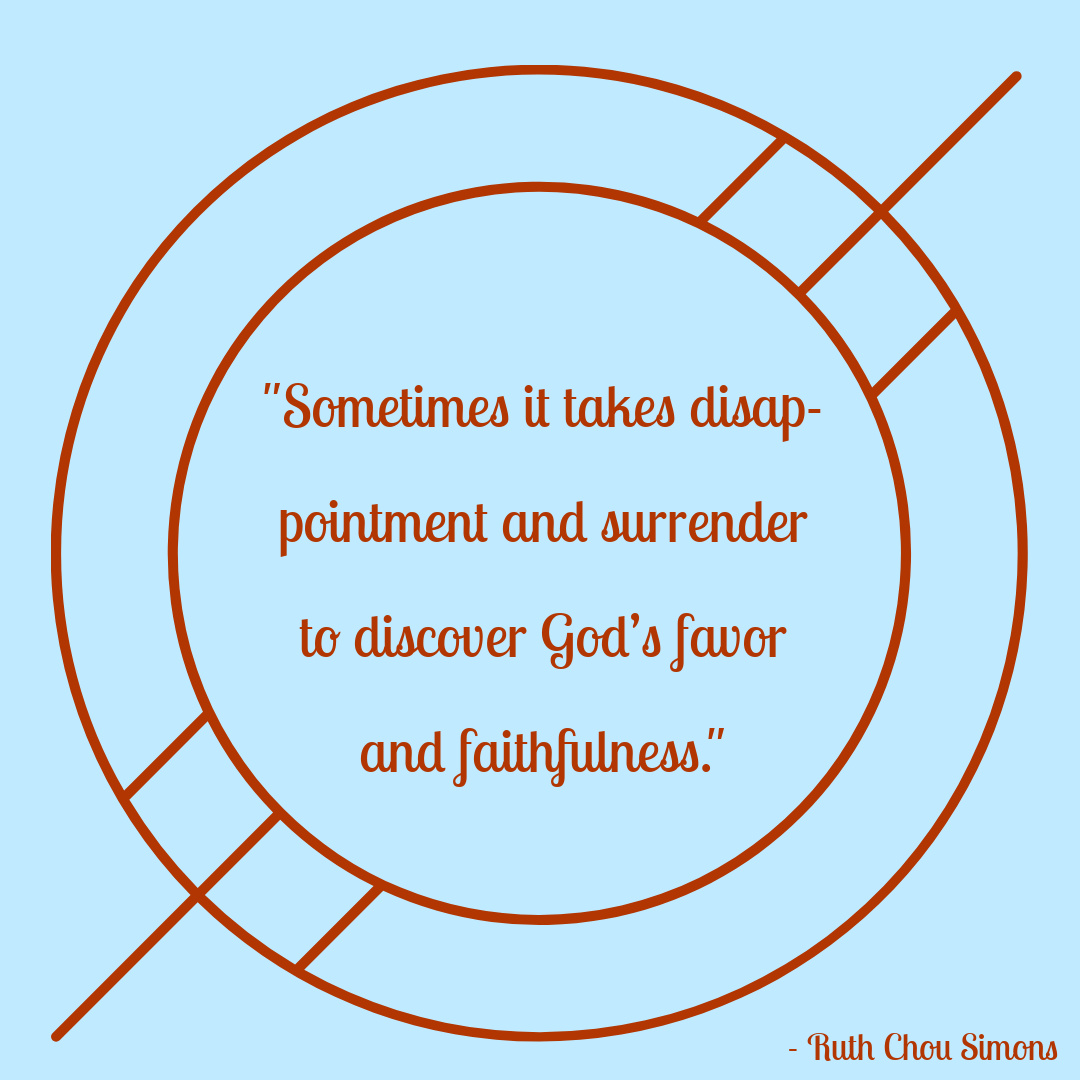 God was faithful to the women in Scripture as they walked through disappointment, obscurity, tragedy, and moments when life simply felt unfair. In studying these women and their stories, we recall His continued faithfulness to us today. We are not alone in our hopes, fears, triumphs, and struggles; the Lord remains faithful to us. And we are surrounded by a cloud of witnesses who join us in attesting to God's faithfulness and goodness, yesterday and today and for eternity.