I thought I knew what I was getting myself into when I married a computer programmer: I foresaw a lifetime of consistent paychecks (it's a pretty stable field), reliable tech support, and the occasional dinner conversation that would go completely over my head. Seven years into marriage, my predictions have proven accurate on all fronts. However, one unanticipated perk to Luke's career (which doubles as his hobby) is the way in which his passion for all-things-technical has opened up my own eyes to the previously unexplored world of technology. Luke introduced me to podcasts, got me hooked on reading blogs, and then helped me to start a blog of my own. He also convinced me to get an iPhone long before I felt ready to jump on the smart phone bandwagon, and I've never looked back.
Working and recreating in the tech sphere means that Luke always has his finger on the pulse of whatever is new and noteworthy in the way of websites, software, and apps. He does a lot of experimenting (we joke that he's an app whore) and passes on newly discovered iPhone apps that he knows I'll appreciate and enjoy. He's also gotten me into the habit of scouting out great new apps to try, and I'm constantly amazed by how many great ones are out there! Here are three family-friendly apps that I'm currently using and enjoying.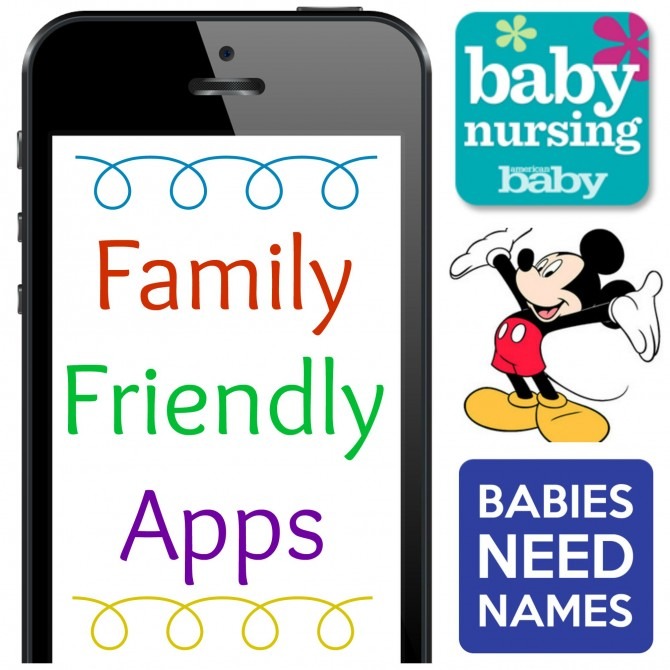 I might not be in the market for a baby name right now, but my name enthusiasm is not bound by such pesky details, and this app helps to scratch the name-loving itch. I've tried out quite a few baby naming apps in my day, and this one is my favorite by far! The app includes all of the expected name information, including origins, meaning, and popularity. But the app also includes lots of other great data, including a name's popularity by geographical region and the top professions and political party for each name. (The app tells me that people with the name Kendra are slightly more likely to be Democrats, and that the top professions among those with my name are Nurse, Marketer, and Teacher.) My favorite features are the lists of male and female names with a similar flavor: for example, the app notes that parents who like the name Charleston might also consider Chadrick for a brother or Joleigh for a sister. (I don't care for either name, but I appreciate the suggestions!) If you are using the app to find select a name for your baby, there are some great search categories and options as well. As the Nametrix website notes, "While the metrics are useful for finding the right baby name, they're also just plain interesting." They certainly are!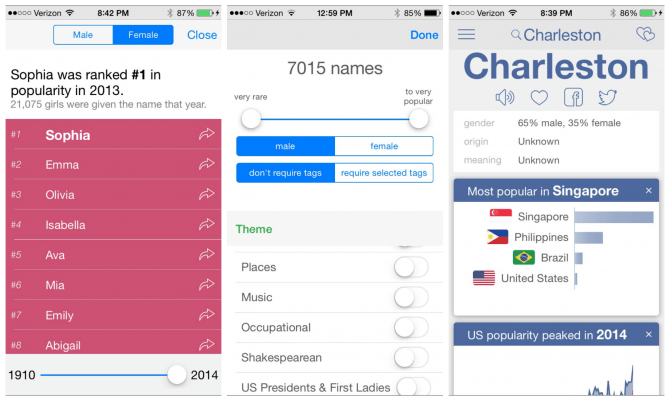 We've been putting our Disneyland passes to good use this summer, and the new Disneyland app has certainly enhanced our Disney adventures. Whether you're a first-time guest or regular visitor, the Disney app includes all of the information you would need for a trip to Disneyland: maps, event times, park hours, and even character location. The app can be used to buy park tickets, and as a pass holder I was able to scan my pass into the app so that I don't have to have the actual card with me when I enter the park. The app's best feature is the Attractions page, which allows you to check the wait times of different rides; we have fun pulling the app open at various times during the week, just to see how long we would have to wait for a particular ride if we happened to be at Disneyland that day! The Disney app is beautiful and functional—exactly what you'd expect from Mickey and his pals.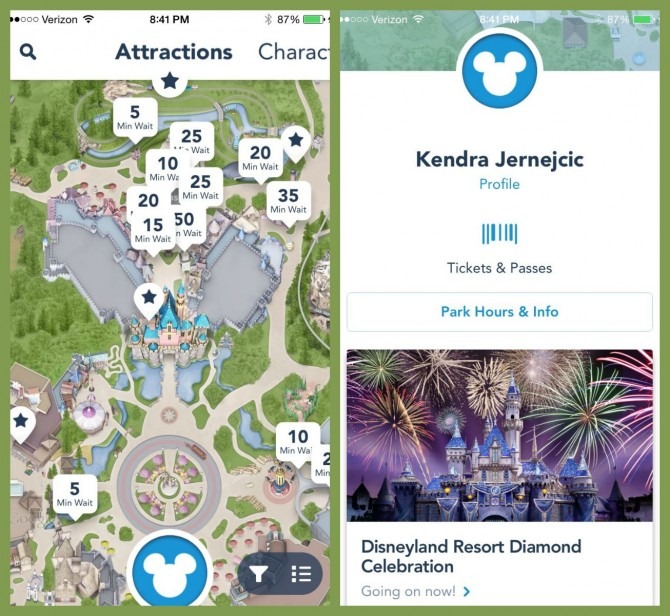 I mentioned my love for this app in my post on surviving mommyhood; it was one of the things that kept me afloat during Charlie's earliest weeks, and it continues to serve as my brain for everything related to Charlie's care. I use the app to track Charlie's nursing and diapers, his daily naps, and how much I pump. Now that Charlie has started on solids, we are tracking his food consumption in the app as well. This app is also where I document all of Charlie's doctor's visits, including items we've discussed with his pediatrician, vaccinations he receives, and his in-office measurements. I know that many moms might consider me obsessive for monitoring the minutia of Charlie's life, but keeping a record of everything gives me peace of mind, and it's convenient to have everything recorded in a single, easy-to-use app.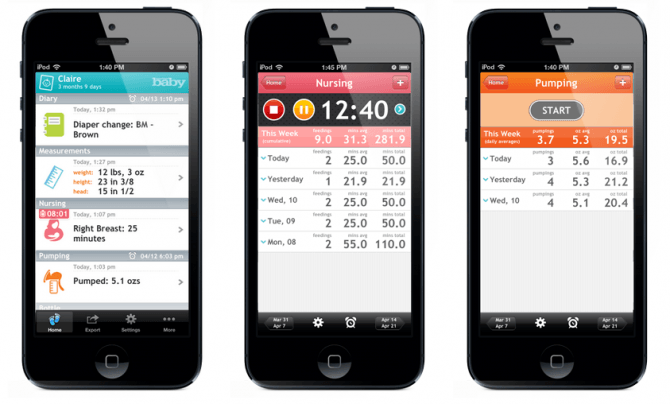 Have you used any of these apps? What do you think? What other family-friendly apps do I need on my phone?!