I'm running with this "short things for the shortest month" theme that I kicked off on Wednesday. (Although, is it a theme if this is the second and last post I have lined up for the "series"? Probably not, but play along, will you?)
In Wednesday's discussion of short books, I confessed that I tend to prefer short reads over longer ones. This shorter-is-better preference does not transfer to the podcasting world, though. I happen to be all-inclusive in my podcast appreciation and love podcasts of all lengths. (How very PC of me.) Some of my favorite shows are epically long ones—the kind that are two or three hours long—because this longer time frame allows the hosts and guests to do some serious deep diving into the show topic.
But I don't always have the time or attention to devote to long-form interview listening. (And to be honest, I rarely get through those longer shows in one sitting.) I really do like to quickly see things to completion, though, and while that isn't always possible, it's nice to have some shorter shows that I can listen to in their entirety while I fold a pile of laundry or whip up dinner.
The podcasts I'm sharing today are very different from each other. We've got everything from shows for moms to one about nutrition. The one commonality of these six podcasts is their brevity: these shows all have a typical run time of less than thirty minutes, and some trend closer to the ten-minute mark. All six podcasts manage to pack great content into a compact window. I have had excellent takeaways every from one, and can almost guarantee you will too!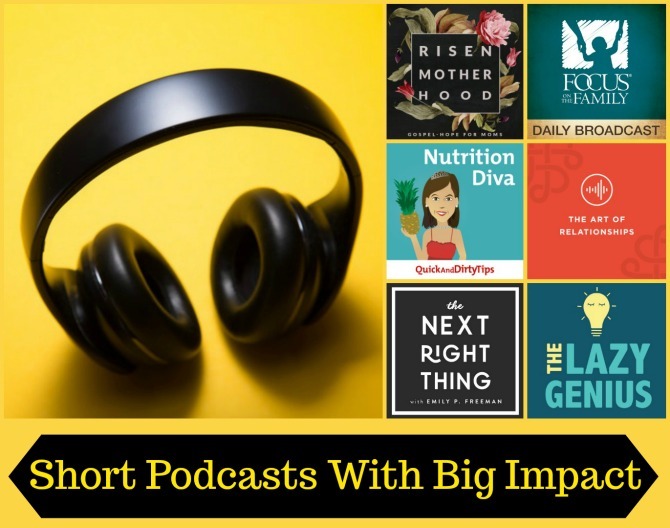 Podcast Description: "Chris Grace, Ph.D., and Tim Muehlhoff, Ph.D., discuss how to build healthy relationships and marriages. In this podcast, Tim (professor of communication at Biola University and author of I Beg to Differ) and Chris (director of Biola University Center for Marriage and Relationships and professor of psychology at Biola University) weigh in on how to navigate the complexities of relationships in our culture with biblical wisdom and scholarly research. Listen to get practical insights on relationships, dating and marriage that can be applied to all relationships – family, friends, co-workers and others."
Why I Listen: I started listening because Dr. Meuhlhoff was one of my favorite guest teachers at our church in California. I stuck around because I appreciate the fresh Biblical perspective on highly relevant topics. I especially appreciate that the cohosts (both of whom are Christians) often have conflicting opinions on their subject matter and are able demonstrate cordial, respectful disagreement while continuing to affirm Scripture.
Tune In If. . . You would like to improve your personal relationships and enjoy academic conversations infused with playful banter.
Episodes to Get You Started: Imitation and Influence (Episode 46) // Morality and Ethics in Marriage (Episode 37) // The Top Three Types of Compatibility (Episode 10)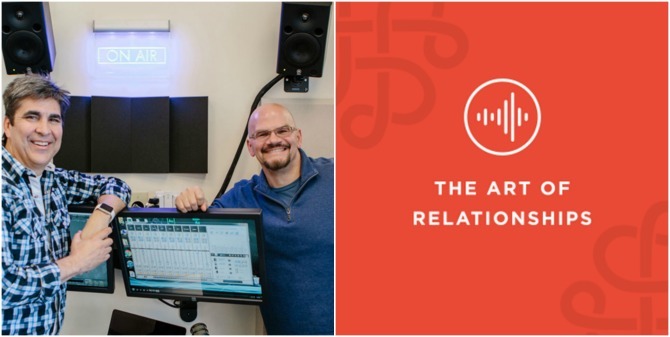 ---
Podcast Description: "The Focus on the Family Broadcast provides daily encouragement that helps families thrive each day. For 40 years running, one half-hour at a time, Focus on the Family has shared meaningful advice across the nation. The broadcast has become one of today's most recognized Christian radio programs and continues to grow in exciting ways with Focus President Jim Daly and co-host John Fuller."
Why I Listen: I've been a Focus on the Family loyalist for decades. Their broadcast offers practical application of Biblical values without ever coming across as morally superior or preachy. I enjoy the range of guests and topics; the show airs five days per week, so I pick and choose which episodes I listen to—which ends up being about 80% of them!
Tune In If. . . You enjoy interview-style shows and would like introductions to some of today's leading Christian experts in all things family-related.
Episodes to Get You Started: Releasing People-Pleasing, Accepting Jesus // Moving From Loneliness to Intimacy in Your Marriage // Expressing Pro-Life View in Winsome Ways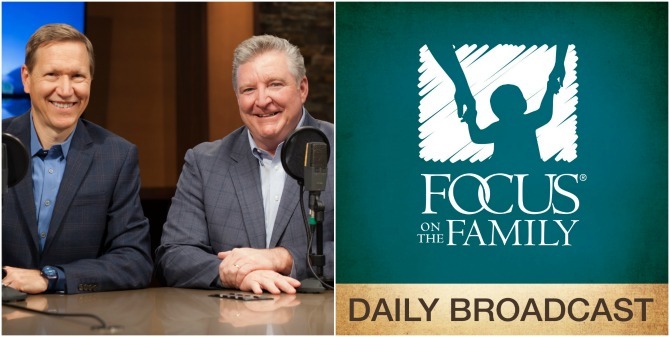 ---
Podcast Description: "Being a person is hard, and The Lazy Genius Podcast is here to help you be a genius about the things that matter and lazy about the things that don't. From laundry to cooking chicken to making new friends, Kendra is here to welcome you into an easier way."
Why I Listen: The host, Kendra Adachi, is like the excellently-named big sister I never had. Her tone is hilarious, and her advice is solid. Her emphasis on living within one's values and priorities is a much-needed weekly dose of sanity for this slightly-crazy mama.
Tune In If. . . You are a mom who is doing the best that she can, but you tend to make life harder than it needs to be and are looking for helpful shortcuts.
Episodes to Get You Started: The Lazy Genius and Time Management (Episode 48) // The Lazy Genius Sets Goals (Episode 45) // The Lazy Genius Budgets (Episode 37)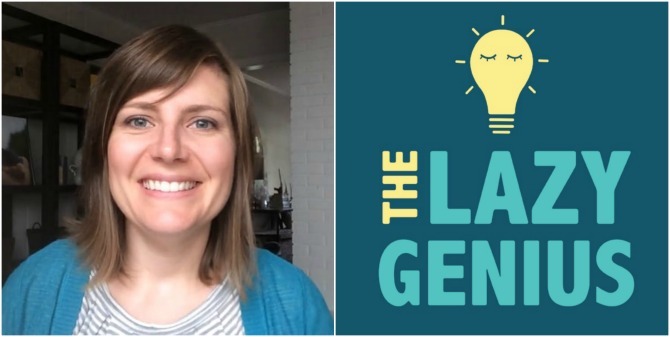 ---
Podcast Description: "For the second-guessers, the chronically hesitant, or anyone who suffers from decision fatigue, best-selling author and host Emily P. Freeman helps create a little space for your soul to breathe so you can discern your next right thing in love. Because out of the thousands of decisions you make everyday, chances are a few of them threaten to keep you up at night. If you're in a season of transition, waiting, general fogginess or if you've ever searched "how to make a decision" on the internet, listen in."
Why I Listen: I love Emily's unique perspectives and am a longtime fan of her writing, but I think I enjoy her podcast even more than her blog. Emily has a voice made for podcasting: soothing and songlike, which fits beautifully with her podcast theme and blends nicely into the show's musical accompaniment. The combined effect of the content and form of The Next Right Thing is that I come away from listening to an episode feeling encouraged and renewed.
Tune In If. . . You frequently feel overwhelmed by life's endless decisions and are seeking compassionate direction. Also listen if you like a touch of art in your podcasts.
Episodes to Get You Started: Release Your Agenda (Episode 23) // Know What You Really Want (Episode 14) // Become a Soul Minimalist (Episode 1)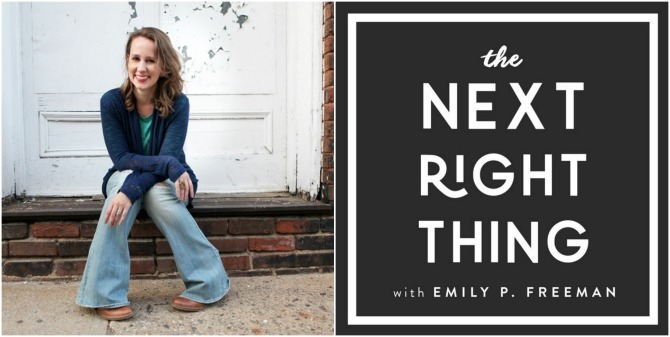 ---
Podcast Description: "Nutrition Diva Monica Reinagel serves up simple, painless ways to upgrade your eating habits. Before you know it, you'll be eating healthier and feeling more fabulous!"
Why I Listen: Due to my complicated relationship with food, I steer clear of most nutrition shows because they tend to focus on weight loss and restriction. Monica Reinagle (a Registered Dietitian) offers a wholistic approach, debunking nutrition myths and promoting moderation rather than relying on fear tactics or shock value.
Tune In If. . . You would like to make better decisions about your food choices, but don't know where to start. DON'T listen if you are loyal to a specific eating plan (such as veganism or Keto) or want a fast and easy weight loss plan.
Episodes to Get You Started: The Low-Carb Craze: Are Carbohydrates Killing Us? (Episode 446) // The Lifelong Benefits of Baby-Led Weaning (Episode 441) // Whole 30: Elimination Diet or Nutritional Penance? (Episode 421)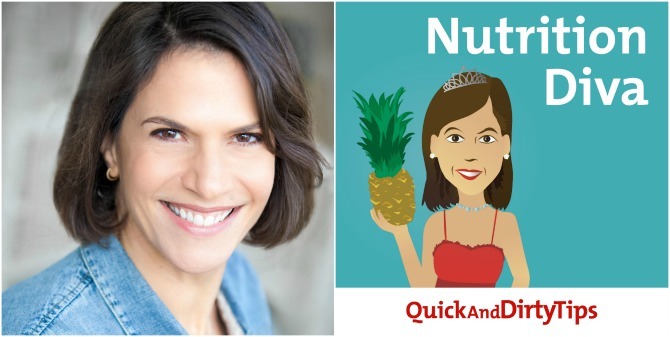 ---
Podcast Description: "A weekly podcast for moms. A space to remember we are not alone in our experiences, be challenged to have joy among the chaos, remember grace covers guilt, and seek the truth of the gospel above all else. This is a podcast for the imperfect mother, still learning, still growing and still fully recognizing she doesn't have it all together – but comes everyday, to the base of the cross, to seek the one who does."
Why I Listen: My podcast feed is mostly made up of shows for parents; this one stands out because it's just two moms, talking about motherhood and how it relates to Scripture. It's not fancy or overly produced, but the content is relatable and relevant and always points me back to God and His role in my parenting.
Tune In If. . . You are looking for practical ways to infuse the Gospel into your parenthood and your home.
Episodes to Get You Started: Self-Care in the Busyness of Motherhood (Episode 86) // Is Motherhood Your Measure of Success (Episode 70) // Making a Home: Decorating for the Glory of God (Episode 64)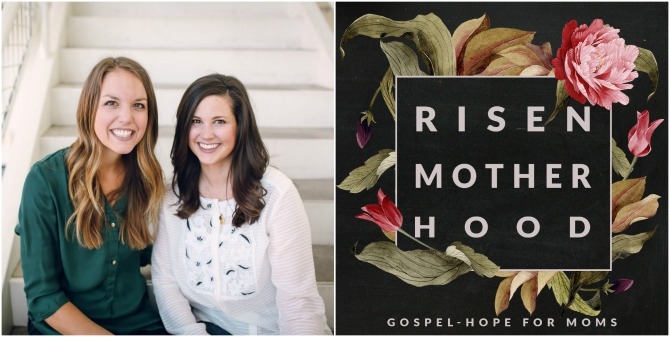 ---
Are you a fan of short podcasts? Long ones? Any you'd like to recommend? I'm always open to growing my podcast feed and would love to hear about your favorites!