On Wednesday I shared some of the heavier portions of August and the fact that it was an emotionally hard month, dominated by big feelings and copious tears. But I refuse to take myself too seriously; with all the tragedy occurring in our nation right now—particularly in Houston, so close to home—I am reminded of how much I have to be thankful for, big and small. I can't forget that my month involved lots of fun, lighter points. Here are a few of the bright spots!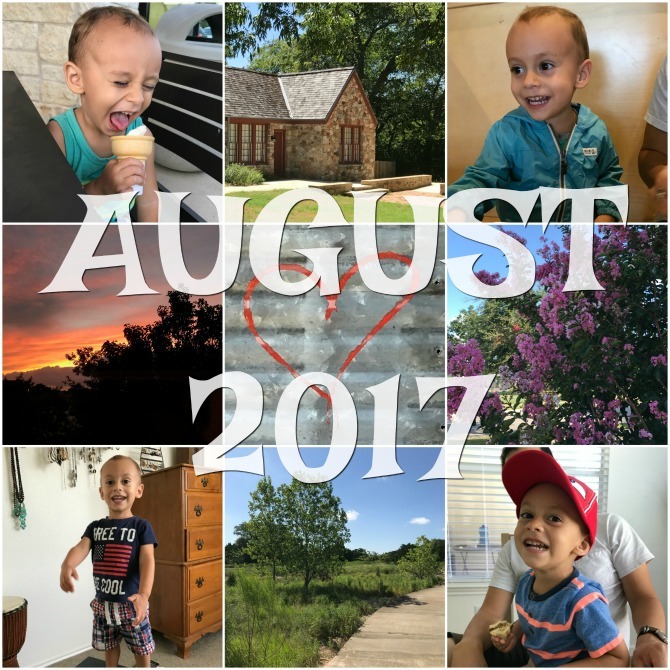 // READING LATELY //
I read a lot of really great books this month. At the time, my reading lineup seemed fairly eclectic, but looking back at my list I'm realizing that more than half of the dozen books I read in August fall into fairly distinct pairings. I read two fascinating books on the topic of the mind and brain science; two fast-paced thrillers; two books related to parenting (one more overtly than the other); and two books—one fiction and one memoir—about 20-somethings moving to New York City for a fresh start.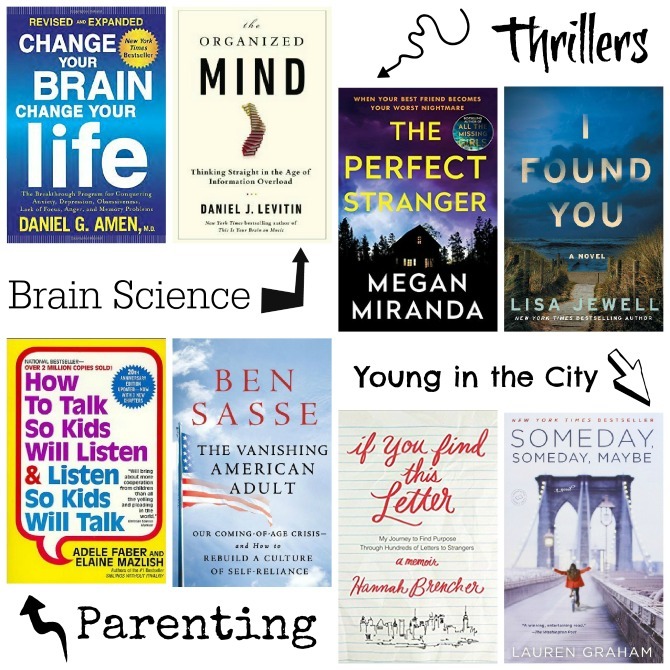 My Reading Challenge selection for the month (a book written during the 1970s) was Toni Morrison's Song of Solomon. It wasn't an easy reading experience, but definitely a worthwhile one. Stay tuned for full reviews of all of these books, plus a few more.
---
// LISTENING LATELY //
I have fairly finicky musical tastes, especially when it comes to worship music: I like the songs we sing at church, but don't love hearing worship songs on the radio. However, I've noticed that listening to music—particularly music with lyrics that point me back to God—has a profound impact on my mood. So I made a playlist that we've been listening to on repeat on our Sonos speaker all day long. For now the list is pretty short, but I'm gradually adding songs that I hear at church or on the radio (which we listen to in the car). I'm hiding the truths of these songs in my heart, so that the God-centered lyrics are the first words I recall when the negative voices in my head are getting loud. I love that Charleston is learning these songs, too; He sings along with them, and we get to talk about what the words mean.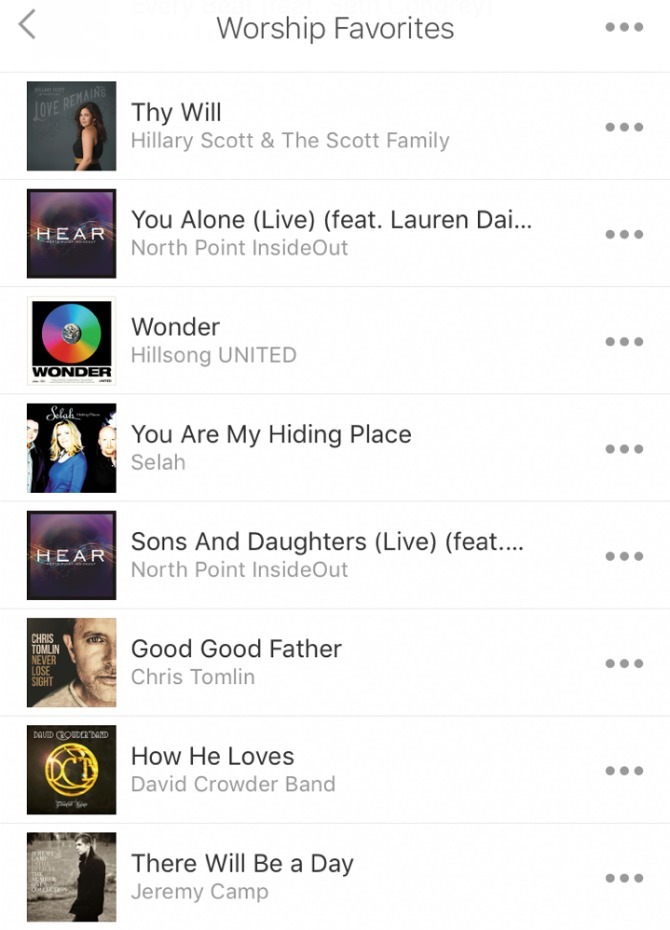 ---
// WATCHING LATELY //
Nothing! Other than watching the occasional Pixar movie with Charleston on the weekends (his only screen time), we literally have not turned on our television in the last month. Since shifting our schedule to eat dinner earlier with Charleston, Luke and I no longer have TV time in the evenings. I suppose we could fit in a show once Charleston is in bed, but we are prioritizing other things right now, and that's totally fine. I'm sure there will be more TV and movie viewing in my future, but I'm happy to be stepping away from it for a season. However, if we were to start a show right now, it would definitely be The Good Place which unfortunately came to Netflix just after we had started our TV hiatus.
---
// BUYING LATELY //
Given my tendency to do nearly all of my (non-food) shopping online, I've been surprisingly stubborn about insisting to shop for clothing in brick-and-mortar stores. I like trying clothes on before I buy them, and ordering clothes to try and potentially return seemed like too much of a hassle. I'm starting to see the light, though: with retailers like Amazon Prime and Nordstrom offering free shipping and returns, I'm finding that it really is easier (and free!) to shop for clothes this way. I scored a few great deals in the recent Nordstrom sale; I had to return a few tops for fit purposes, but I kept this cozy sweater, this twist-front top, and these ribbed leggings. I've also had great success with clothes from Amazon. I'm in love with this comfy and very flattering dress (it has pockets!) and this one, as well as these cute sandals. I realize that is a lot of clothing purchases in one month, especially since I've been trying to pare down the items in our home, and that includes clothing. So for each purchase I make, I've been getting rid of at least three more items from my closet. My goal is to have a smaller collection of clothes that I actually want to wear, as opposed to a closet packed full of clothing I don't like.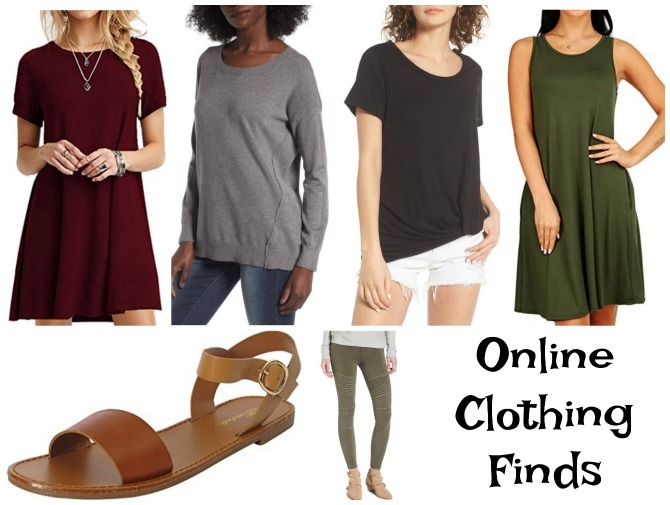 ---
// COOKING LATELY //
Luke is slowly transitioning to a modified low-carb diet—modified meaning that he's following Tim Ferris's slow carb diet (meat, veggies, eggs, and legumes only) but with the inclusion of some potatoes and cheese (because that makes my job as resident shopper, chef, and meal-planner a little easier), and slowly transitioning because we have a few pantry and freezer items to get through before our household is totally carb-free.* I was reluctant to support him in this dietary endeavor at first, mostly because I thought it would involve more work on my part. However, I've actually been having fun finding and creating new recipes that are compliant with his diet. The limited food options are forcing me to get creative in the kitchen, which is something I love. I've been doing a lot with vegetables, especially spiralized veggies and cauliflower rice, and am enjoying creating recipes that Luke previously wouldn't have tried but has discovered that he loves. A few favorites have included this spiralized sweet potato enchilada casserole, this braised spinach and coconut chickpeas dish (Charleston gobbled it up!), and this shrimp fried cauliflower rice—all highly modified from the original sources, since I seem to be incapable of following an exact recipe.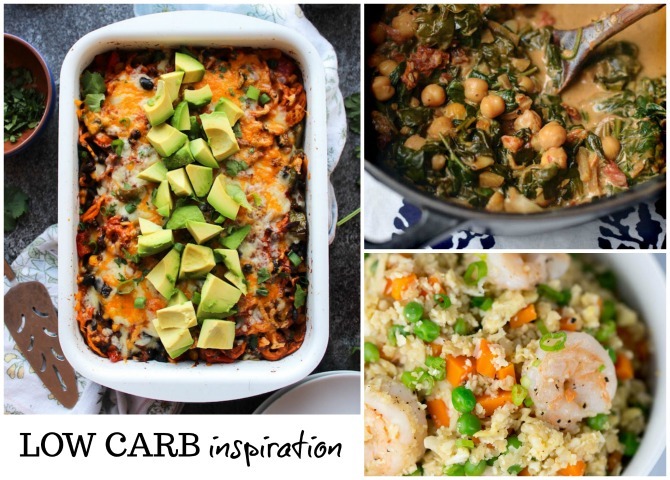 *Of course, our kitchen isn't actually carb-free since Charleston and I are not joining Luke in the low-carb diet (I refuse to give up my yogurt!), but I'm trying to get through all of the carb-y items that only Luke would have eaten.
---
// FUNNY CHARLESTON MOMENTS //
This boy of mine just keeps getting funnier by the day. I love that he has moved beyond parroting things we say and is coming up with words and ideas all on his own. Here is a sampling of my favorite Charlie-isms from this month:
After seeing a girl in a Minnie Mouse dress: "Mama, where are her shorts?" I pointed out that sometimes girls wear dresses instead of shirts and pants, and he said, "but I want one like that too. With Minnie Mouse!"
Pointing to a stranger in the store: "What's her name?" When I said I didn't know, "look it up on your phone!" (I must look up too many things on my phone. . . .)
Coming to kiss my knee when I fell down the stairs and bruised it: "It's okay, I do that sometimes too."
We are big on emphasizing manners and he has really latched on to saying thank you—for EVERYTHING. A few favorites are "Thanks for letting me clean up my toys," and (spontaneously) "Thank you for loving me, Mama!"
"Grandma doesn't have a middle name." Me: "You are right, she doesn't have a middle name. Why do you think she doesn't have a middle name?" Him: "Because Grandpa took it."
At Sprouts, watching me scoop popcorn from the bulk bins: "Be careful Mama, don't spill the popcorn. . . Good job Mama, you didn't spill the popcorn! Yay!" (clapping)
After being asked if he had a dream during his nap: "I dreamed about God." Me: "Really? What was God doing in your dream?" Him: "He was sleeping with Ollie the Owl."
Cutest frequently-used-phrases: "Come on slowpoke" (ironic because he is usually the one trailing behind when he says it) and "OH my goodness."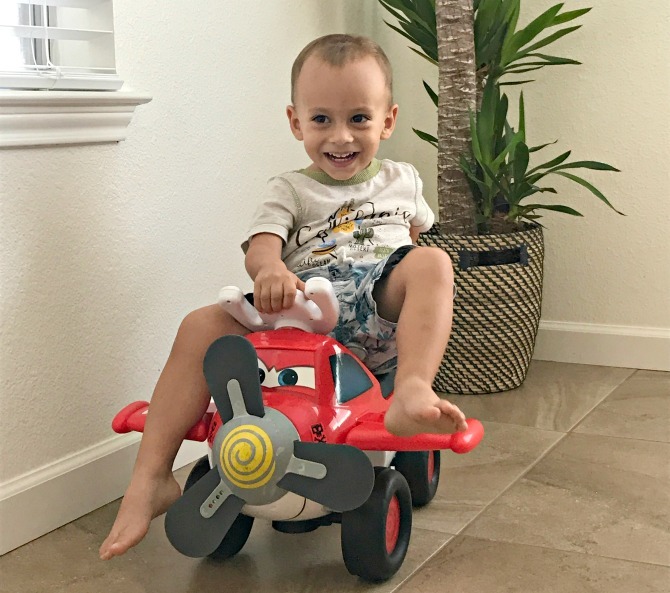 ---
// 2017 LOVE CHALLENGE UPDATE //
I didn't take on any particular love-related challenges this month other than to focus on loving myself by becoming the healthiest version of me that I can be. This has by far been harder than any others-focused challenges I've tackled this year, but I believe that it will ultimately be the most effective. Becoming emotionally and spiritually healthy will empower me to be a better wife, mom, friend, and citizen. This aspect of self-care has been a huge motivator for me and reminder of why doing hard self work is important and 100% worth it.
---
// MONTHLY HIGHLIGHTS //
We didn't have any big (read: picture-worthy) highlights this month; in terms of doing things, August was fairly low-key. Sure, we did all the usual things, like play dates and spending time as a family, but nothing that was especially outside the norm. As a stay-at-home mom, I often have guilt over not filling our days with big outings and activities. I discussed this guilt with my therapist and she reminded me that simple things matter. Sitting on the floor reading to my son or playing trains with him is no less valid or important than going on a huge excursion. Not every day or month or even year needs to be remarkable. I am learning to embrace simplicity, not just as a default, but as a something worthy of being celebrated.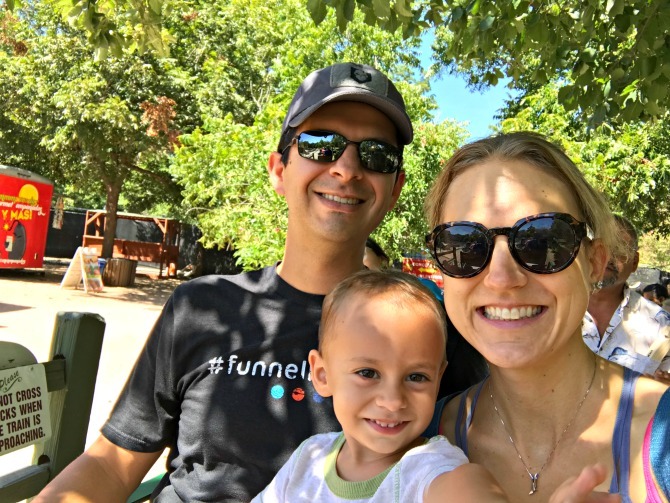 ---
As always, I'm linking up with Leigh Kramer to share what we've been into and up to this month!