Last summer, I waxed poetic about my love for the summer months. While I do love summer, I have an equally strong affection for the month of December, and all that the Christmas season brings—icicle lights, caroling, and evergreen decor all fall firmly in my "favorite things" category. This month has been wonderful but busy, with every spare moment revolving around two central themes: Christmas and Baby. When I haven't been listening to Holiday tunes or attending Christmas events, I've been reading about labor and working on getting our nursery situated. Here are some of the books, movies, and activities that have been occupying my time this month.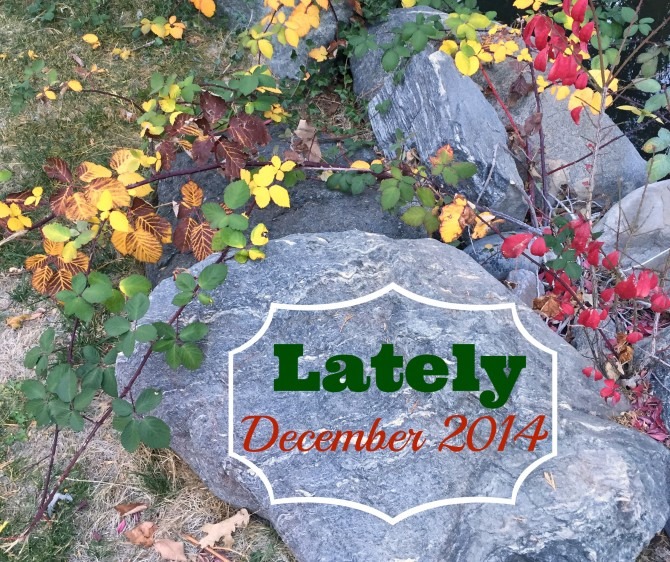 What I'm Reading. . .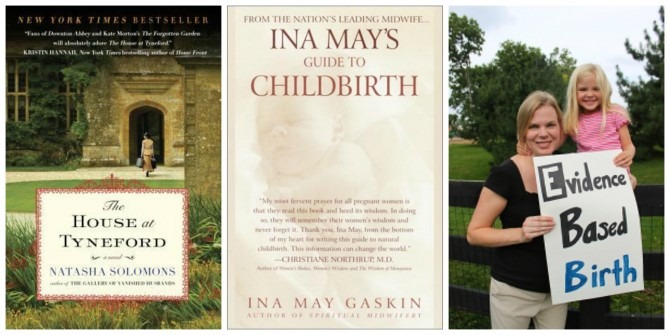 The House at Tyneford, by Natasha Solomons: Highly reminiscent of Downton Abbey, The House at Tyneford takes place during World War II and tells the story of 19-year-old Elise Landau, an upper-class Jew from Vienna who takes refuge as a parlor maid in England. I'm only a few chapters into this book, and the plot isn't moving as quickly as it could, but I'm enjoying the evocative writing and reflective narration.
Ina May's Guide to Childbirth, by Ina May Gaskin: Ina May Gaskin is considered the nation's leading midwife, and she has been writing on the topic of natural childbirth since the 1970s. This book is filled with practical information about childbirth, as well as dozens of uplifting birth stories from women who have had successful natural births. I have to admit that I find Gaskin's "community" (I think she lives in a commune) a bit strange, and the birth stories she shares are certainly one-sided: not every hospital birth is traumatic, and not every natural home birth goes seamlessly. Nevertheless, the information in this book is enlightening, and the stories have been encouraging and empowering for me to read.
EvidenceBasedBirth.com: Our Bradley instructor pointed us to this website, and I have been highly impressed! The founder of the site is a PhD-prepared nurse researcher who provides thoroughly researched, peer-reviewed articles about various aspects of labor and delivery. I've been working my way through the site's articles, which cover a range of birth-related topics such as prenatal tests, pushing positions, and post-birth care. Childbirth has become such a polarizing subject, open to constant debate, but the posts on Evidence Based Birth are unbiased and strictly backed by facts.

What I've Been Watching. . .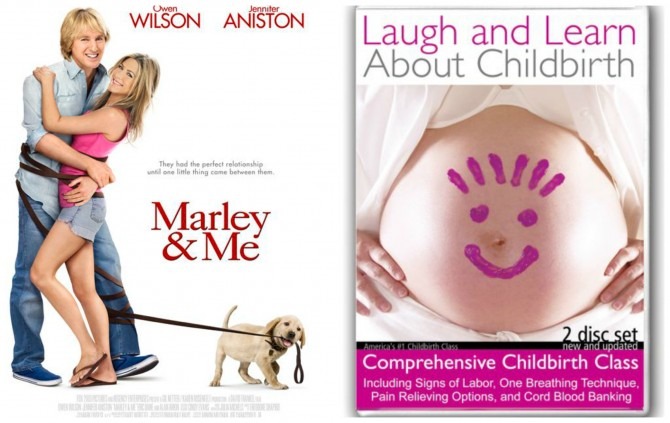 Marley & Me: I've never gotten around to reading the book Marley & Me, but my parents lent us the DVD and I broke my rule of not watching the movie before I've read the book. This sweet story of a growing family and their crazy Labrador is both funny and touching. Owen Wilson and Jennifer Anniston do well with their parts and make a believable couple, and I loved seeing the ridiculous antics of their troublemaking puppy. The scenery (the film has scenes in Florida, Ireland, and Pennsylvania) is all beautiful, an added bonus. My Rating: 4 stars.
Laugh and Learn About Childbirth: We've been faithfully attending our weekly birthing classes for a couple of months now, and our instructor is fantastic, but we cover so much in each class that it's hard to retain everything we're being taught. I checked these DVDs out from the library, and they have provided an excellent refresher course on everything I'd forgotten I had learned. The DVDS are literally just a recording of 6 childbirth classes, but the instructor is humorous and engaging, making these DVDs both informative and entertaining.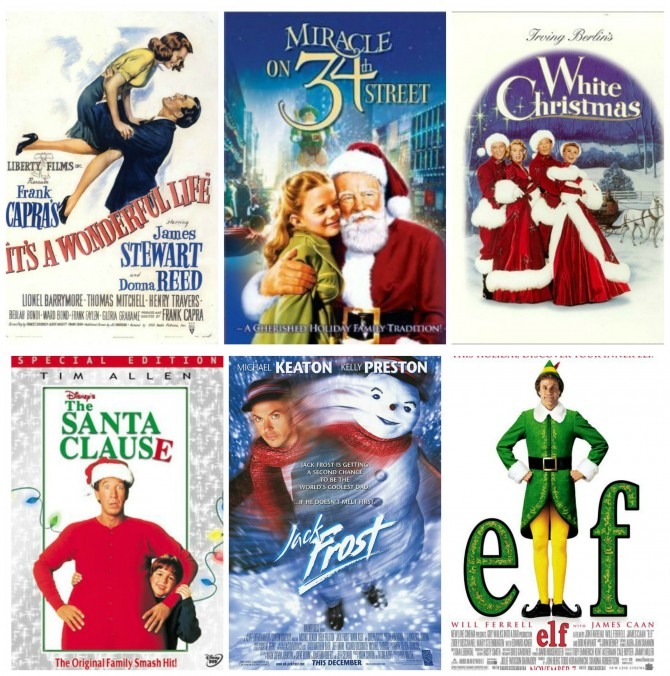 Christmas Movies! I'm generally not a re-watcher of movies, but Christmas movies are a definite exception. There are three movies that Luke and I watch every year: Elf (Luke's favorite), and my two favorites: It's a Wonderful Life and White Christmas. (My favorite modern-day Christmas movie is The Family Man, but we don't get to that one every year.) This Christmas, I have been adding to our Holiday DVD collection: I ordered Miracle on 34th Street (the original!) and Jack Frost (only $3.75 on Amazon right now!), and I'm waiting for a sale on The Santa Clause. So much goodness in all of these movies, and they make for cheery background entertainment while wrapping Christmas gifts!
What I've Been Listening To . . .

An Object of Beauty, by Steve Martin: Steve Martin's versatility never ceases to amaze me. In An Object of Beauty, Martin demonstrates mastery as a wordsmith, writing in a nonchalant-yet-analytical voice reminiscent of Fitzgerald or Hemingway, and describing artwork with ease and a surprising depth of knowledge. Unfortunately, Martin's skills as an author do not appear to extend to a knack for storytelling. Martin's protagonist, Lacey Yaeger, is an ambitious young art dealer who is willing to lie, steal, and manipulate anyone in her path to achieve financial and career success. Her story is both depressing and totally forgettable. The novel's one plot twist came too early in the book to keep me interested, and I spent most of the book contemplating what a despicable character Lacey was and wondering why I should care about her at all. My Rating: 2.5 stars.
Yes Please, by Amy Poehler: A memoir from my favorite television comedienne? Yes, please! Poehler's book combines her trademark humor with personal anecdotes, intriguing reflections on a variety of random subjects (my favorite was her mock birth plan), and some surprisingly deep life insights. The book is fairly crass, and it was hard for my to reconcile my image of the naive and straight-laced "Leslie Knope" of Parks and Recreation with the smoking, swearing, sex-loving Amy Poehler of real life. However, Yes Please is hilarious and candid without being overly intimate. As with all celebrity memoirs, I highly recommend the audio version of this book; Yes Please is expertly read by Poehler herself and includes some fun audio features as well as cameos from Carol Burnett, Seth Meyers, and even Amy's parents. My Rating: 4 stars.
Fahrenheit 451, by Ray Bradbury: It's hard to believe that I've gone so many years without having read this dystopian classic about a society where books are outlawed. Fahrenheit 451 was truly ahead of its time; at points in the novel, I would find myself writing the story off as unoriginal. . . then I would remember that it was written long before the dystopian novel became "a thing" and that Bradbury was one the originators of the genre; this book can't be considered clichéd when it preceded the trend! The novel's story of fireman Guy Montag was only mildly interesting to me, but I loved the themes of censorship and the power of the written word and ultimately, I can see why this book became such a classic. The reader of this audiobook was not very engaging, but I appreciated the inclusion of the author's notes, in which Bradbury shares his writing process and some story insights; it definitely enhanced the whole listening experience. My Rating: 3.5 stars.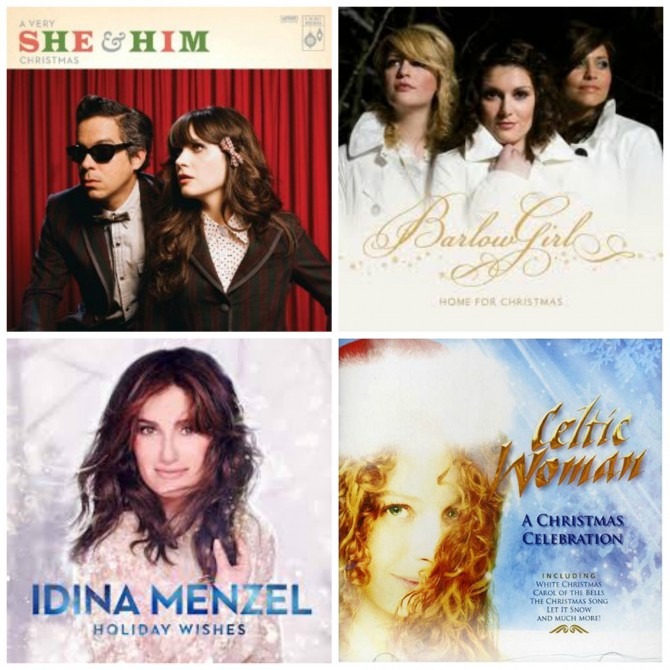 Christmas Music!  As I mentioned in Tuesday's post, I've been listening to quite a bit of music lately—partly to give my mind a break, and partly because I'm a bit obsessed with Christmas tunes. In addition to the Glee Holiday station on Pandora, I've been enjoying many of the albums I shared in last year's Holiday Music Round-Up, particularly the CDs from Barlow Girl and Celtic Woman. I can't get enough Idina Menzel's Holiday Wishes, which has a great mix of classics and original songs (her "December Prayer" is gorgeous). I'm also warming to Luke's newest Christmas CD,  A Very She & Him Christmas, which is a folksy album featuring the distinctive voices of M. Ward and Zooey Deschanel.
What I've Been Enjoying. . .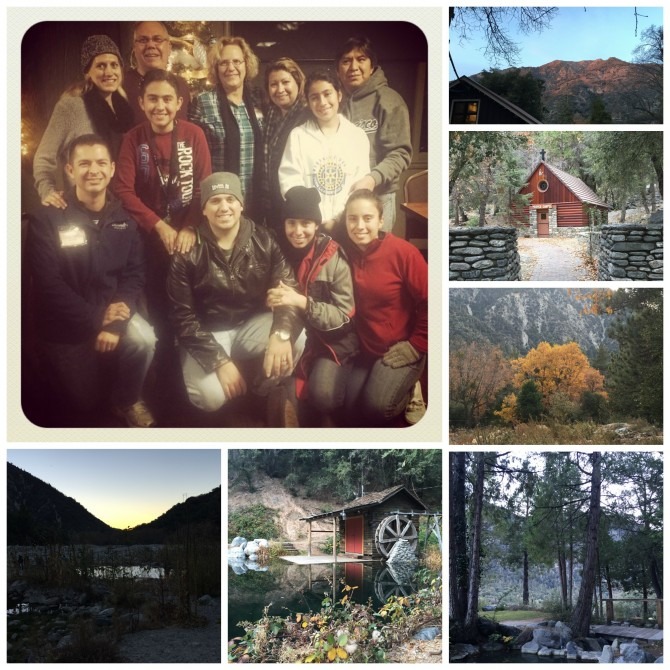 Family Camp: For the last few years, I've spent the weekend after Thanksgiving with my parents at a Holiday-themed family retreat at Forest Home camp in the San Bernadino mountains. This year, Luke joined us, as did my brother, his wife, and his wife's entire family. It was such a blessing to have our whole family together, and we had a fun and relaxing weekend of hiking, worshiping, and easing into the Holiday season. An awesome perk of camp this year was that my pregnancy hormones/extra pregnancy padding kept me from feeling cold all weekend, despite temperatures in the 40s!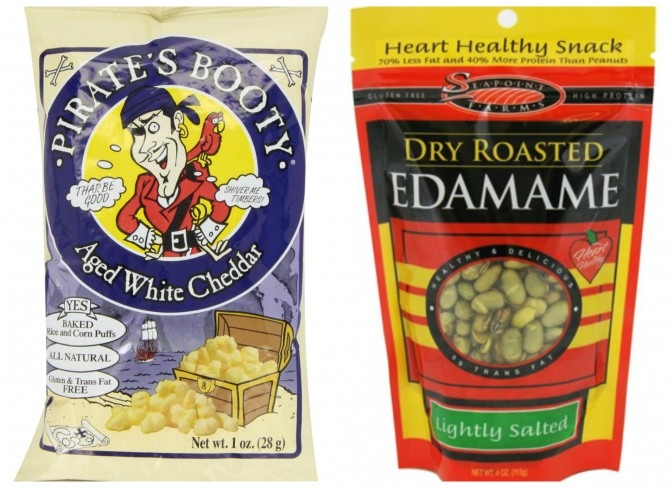 Salty Snacks: I definitely haven't lost my sweet tooth, but lately I've been digging salty snacks a bit more than usual. A couple new-to-me snacks that I'm loving are Dry Roasted Edamame (it's a great source of protein) and Pirate's Booty (which is entirely too addicting!). Both snacks are portable, relatively healthy, and delicious.
Christmas Pageant at Juvenile Hall: My dad is involved in prison ministry (he regularly visits prisons to witness to the inmates), and last year he introduced me to one branch of this ministry: the annual Christmas pageant at our nearby Juvenile Hall. This year, for the second year in a row, I had the unique opportunity of joining dozens of volunteers as we went into the prison for a Christmas celebration with the young inmates. We led the boys in Christmas carols, put on an evangelistic play, shared snacks with them, and provided supplies for them to make Christmas cards for somebody special in each of their lives. Mostly, though, we just talked with the guys and gave them a chance to feel like regular teenagers for the evening. This event is unlike any other service project I've participated in in the past, and it has become one of the highlights of the season for me.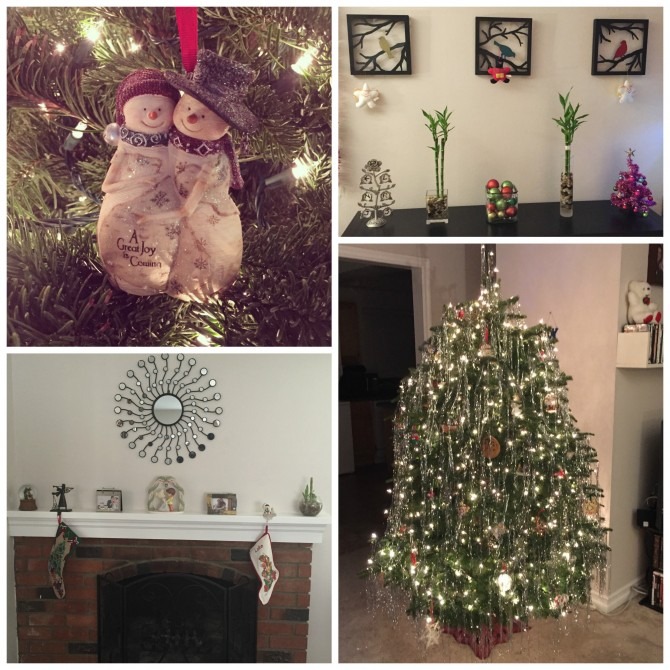 Decorating for Christmas: Have I mentioned yet how much I LOVE Christmas decorations?! We didn't get as elaborate with the decorating in our house this year as we have in the past, but we didn't leave out any of the basics: my sparkly pink mini Christmas tree and Christmas-themed Cinderella Precious Moments figurine (my wedding present from Luke) are both on prominent display, and we have a delicious-smelling Christmas tree filled with all of our beloved ornaments. Each year, Luke and I add a new ornament to our collection; this year's "A Great Joy is Coming" ornament might be my favorite yet!
Baby Love: This month Luke and I attended the first of three (three!) baby showers that are being hosted in honor of our little guy. This first shower was a couple's shower, hosted by Luke's parents, and it was a fun time with family and friends. I am increasingly blown away by the love that is being showered upon our new little family; we are incredibly blessed!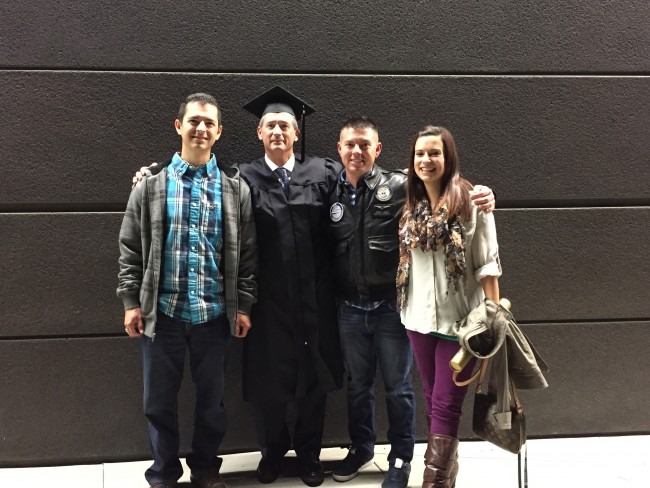 Seeing my Father-in-Law Graduate: Last week I had the privilege of attending my father-in-law's graduation from California Baptist University, where he just completed his Bachelor's Degree in Business Administration. I'm so proud of him for going back to school, and for the time and energy he invested in his education while working full time and continuing to be a great dad to his kids and husband to his wife. We're rooting for him to go on to get his Master's and PhD!

+          +          +          +          +
I hope you are all enjoying a wonderful December filled with fun, family, and not too much chaos! Leave a comment to let me know what you've been reading, watching, listening to, or enjoying this month, and check out Leigh Kramer's site to see what other bloggers are currently up to.