It's hard to believe that Christmas is only two days away.  The Christmas season is my favorite time of year, and I always get a bit sad when Christmas day approaches because it means this wonderful season of joy and excitement is drawing to an end.  But I am determined to make the most of every last Christmas experience and savor these final few days of holiday cheer!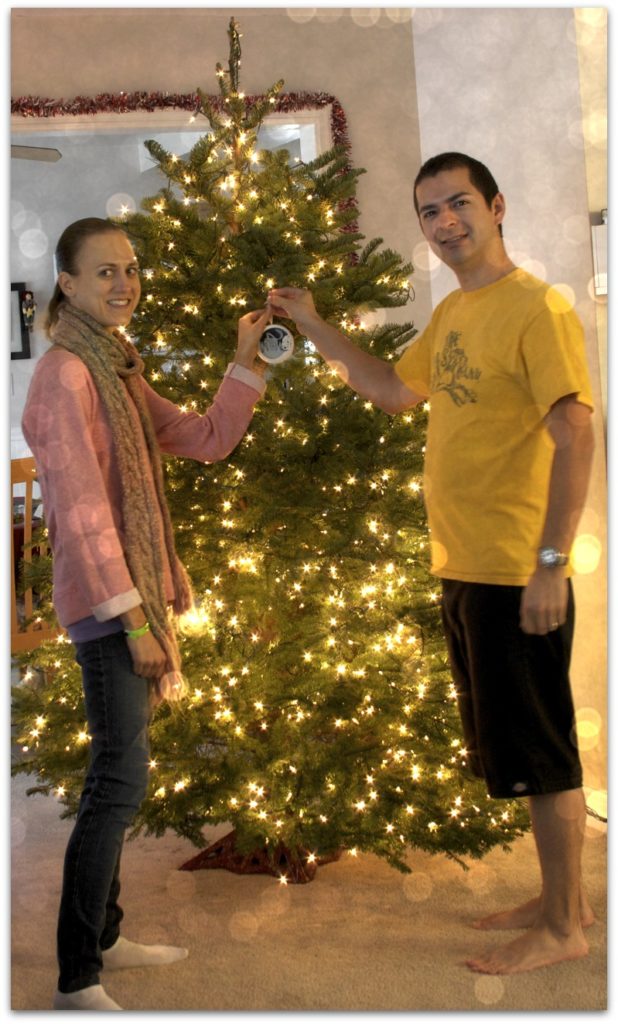 Every family has its own special Christmas traditions, and growing up, my family was no exception: reading a daily scripture during Advent, visiting Knott's Merry Farm on Black Friday, and putting out eggnog and cookies for Santa on Christmas Eve were just a few of my favorites.  Luke also grew up with a number of holiday traditions, such as eating homemade tamales with his extended family on Christmas Eve and going out to look at Christmas lights with his family on Christmas night.
When we got married, Luke and I knew that we would carry on some of our childhood traditions, but we also wanted to create some new Christmas traditions for our little family of two.  One of our now-established traditions is to purchase a new Christmas ornament each year; we like to find one that commemorates a place we visited, or a special event from the year.   When we decorate our tree, we are sure to capture a picture of us adding our new ornament; we may not be very good at taking pictures of the two of us throughout the year, but all of our annual Christmas ornaments are well documented!
Another of our favorite Christmas traditions is buying a new Christmas album (or two or three) to listen to throughout the season.  Our musical preferences are usually pretty different, but we are both huge fans of Christmas music, so it's always exciting to have some seasonal music that we will both enjoy.  Over the years we have accumulated quite a collection, but we definitely have our favorites.  If you are looking to add some new tunes to your holiday music collection, here are my recommendations.  (I realize there are only a couple more legitimate Christmas-music-listening days left this year, but some of these albums are so good, you'll be wanting to keep listening well into January.  It's okay to extend your Christmas music period, you have my permission!)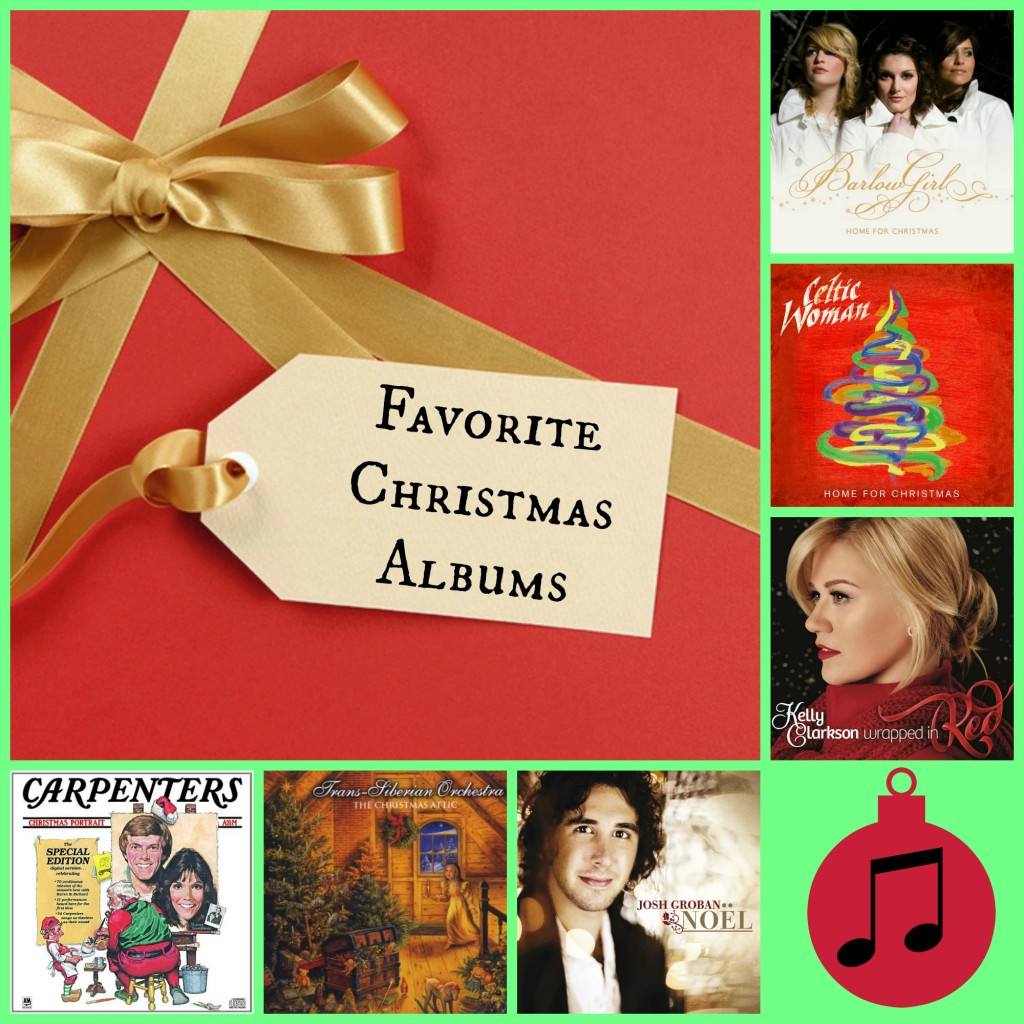 1)  Home for Christmas, by Barlow Girl    Favorite track:Hallelujah [Light Has Come]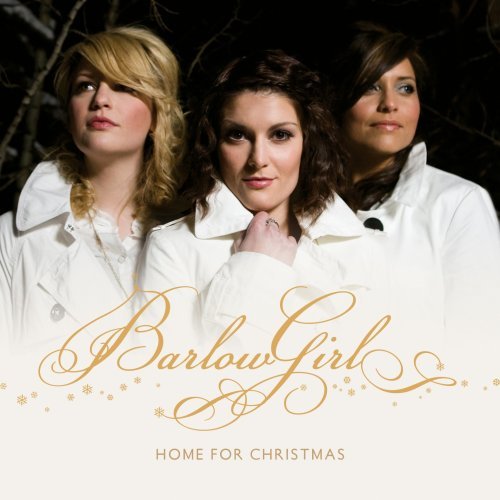 This is my all-time favorite Christmas album.  I enjoy all of Barlow Girl's music, but this is by far their best collection.  The beautiful harmonies of these three sisters, combined with the selection of my favorite traditional songs, make it a perfect Christmas album in every way.
2) Home for Christmas, by Celtic Woman  Favorite Track: What Child is This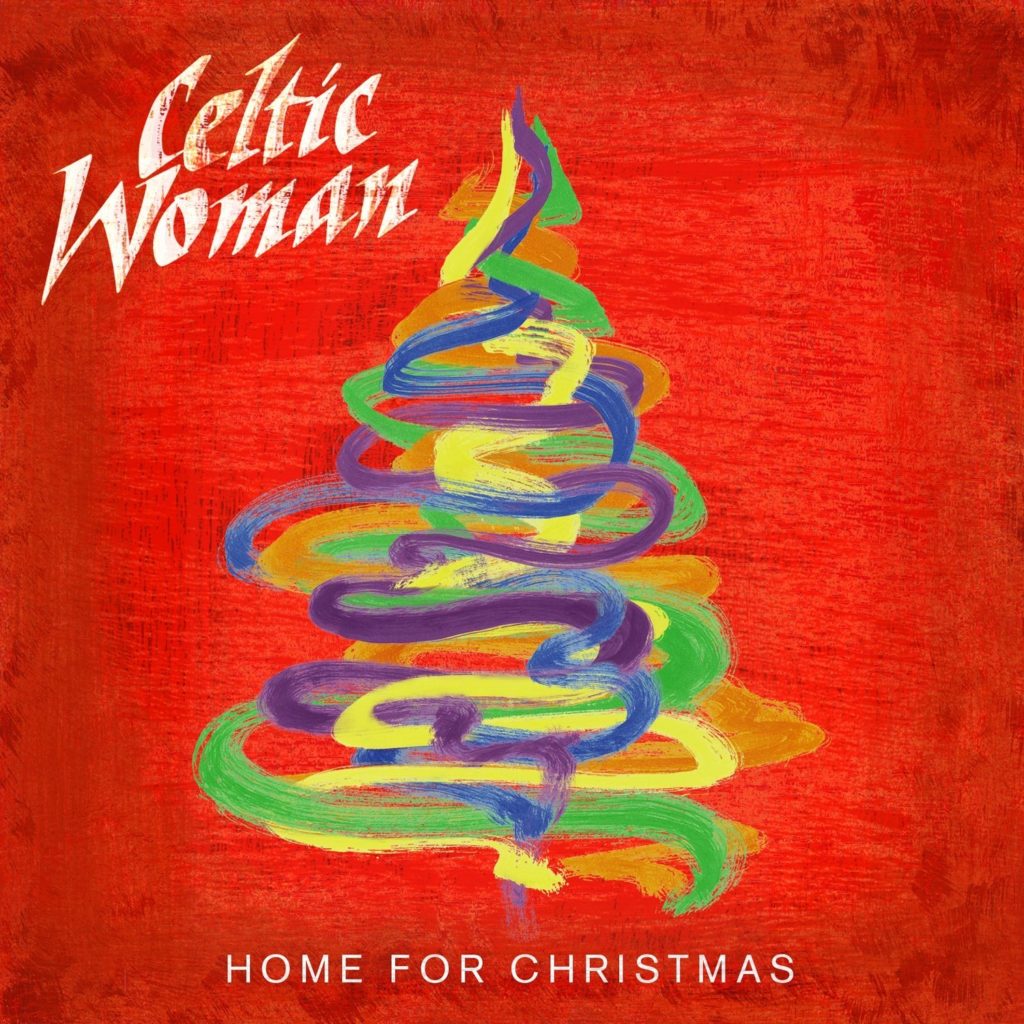 I wonder if it is a coincidence that my second favorite Christmas album is also titled "Home for the Holidays" and, like the Barlow Girls' album, features female vocalists singing traditional carols?  I guess I know what I like in a good Christmas album!  I first heard this Irish ensemble on a PBS special and was immediately smitten.  The ethereal nature of their music epitomizes Christmas.
3)  Wrapped in Red, by Kelly Clarkson  Favorite Track: 4 Carats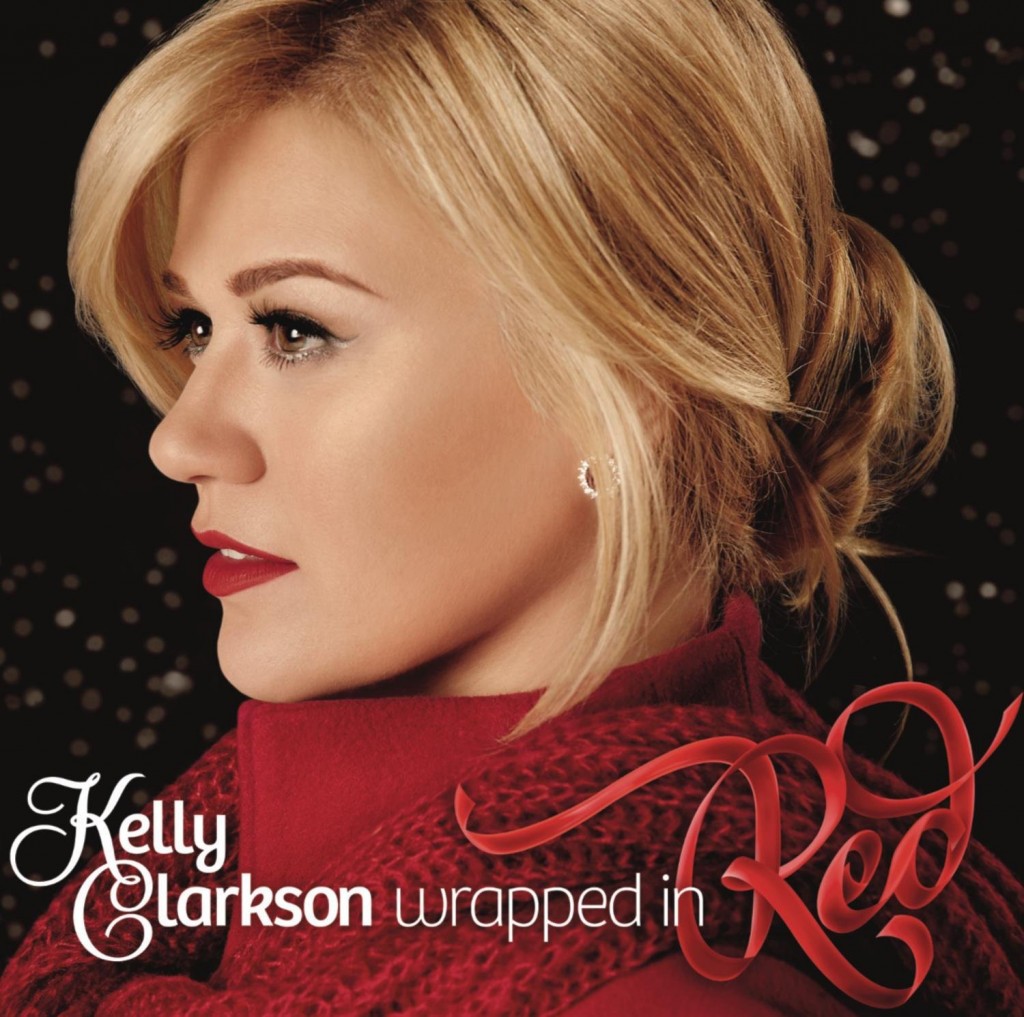 This was our new Christmas album this year, and we both love it!  The album features a mix of Christmas classics and original songs, incorporating a range of musical styles that few artists can pull off, but that Kelly does with finesse.  This is a fun, upbeat album that we will be enjoying for many Christmases to come. 
4)  Noël, by Josh Groban   Favorite Track: Angels We Have Heard on High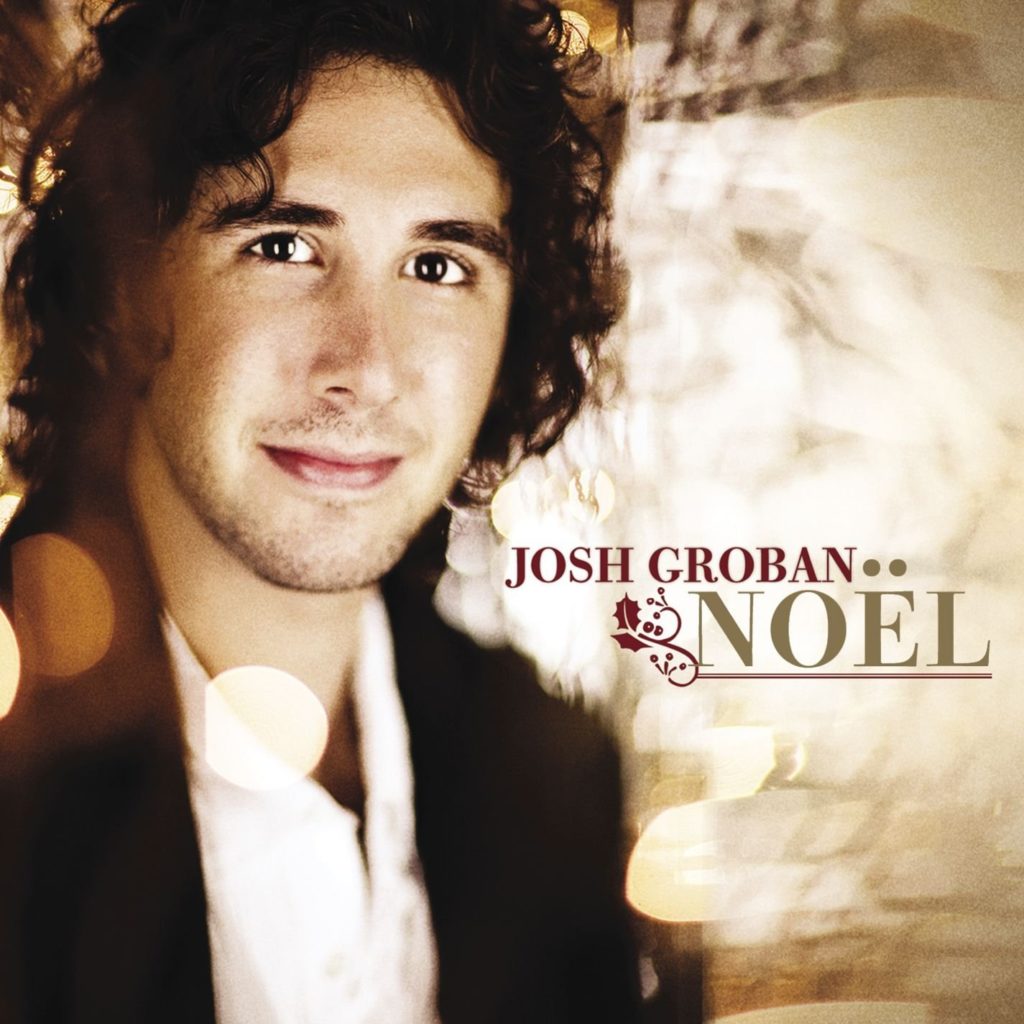 As much as I love female vocalists, nothing can beat the warmth and richness of a powerful Tenor.  Josh Groban's mesmerizing voice and his trademark classical pop style are featured beautifully in this remarkable album.
5) The Christmas Attic, by the Trans-Siberian Orchestra   Favorite Track: Christmas Canon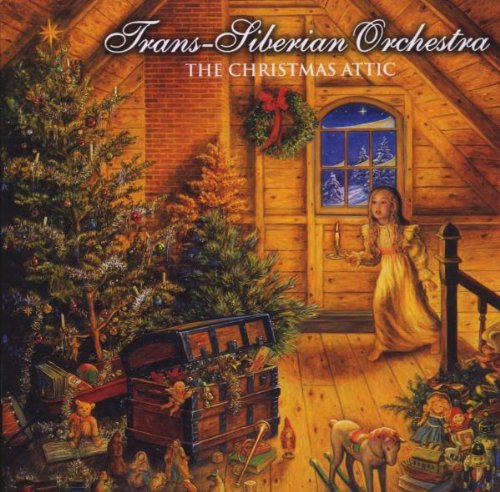 Luke is a huge rock fan, and he loves all of the albums by this progressive rock band, but The Christmas Attic is his favorite.  While I'm not necessarily a rock music person myself, I do enjoy the Trans-Siberian Orchestra, particularly the story element that is woven into each of their rock operas.
6) Christmas Portrait, by The Carpenters  Favorite Track: Little Alter Boy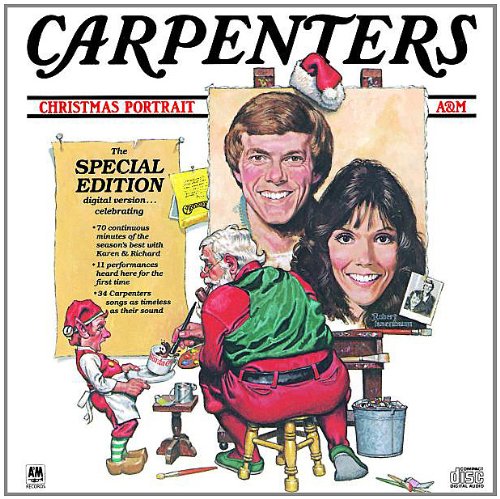 Christmas wouldn't be complete without this classic Christmas album.  Unlike many Americans, I actually did not grow up listening to The Carpenters, but I was captivated by the song "Little Alter Boy" at a Christmas concert when I was in high school.  I immediately rushed to Borders (this was pre-iTunes) to find the origins of this spellbinding song, and fell in love with The Carpenters' entire Christmas album.  Their music continues to be a favorite part of Christmas.
+ + + + + + + + + + + + + + + + + + + + + +
So, these are my top picks for your holiday listening pleasure.  We're already looking for ideas for next year's Christmas album purchase, so I would love to know what you've been listening to this Christmas season!  (Unless it's the Hippopotamus song.  As much as I love it, I just don't think I could ever convince Luke that it needs to be added to our Christmas music library!)