Memorial Day is always a mixed bag: it's a holiday of somber remembrance, but also the unofficial kickoff to a bright new season. . . beginnings and commemorations . . . and an ungraceful merging of the two. I'm feeling that emotional ambivalence acutely today, because May was tough, wasn't it? As a nation, our hearts are breaking over too much tragic news in recent weeks; patience is wearing thin amidst ramped-up political discord; pocketbooks are hurting due to ever-increasing inflation; and our blood pressure skyrockets every time we pass a gas station and see those prices inching up and up. The world feels heavy—not the vibe we all hope for as we launch into the summer season.
In my own little world, May brought an icky virus into our home that knocked us out of commission for two solid weeks. It wasn't anything dire, just enough to keep us home and make us all unpleasant to live with. We are feeling better now, and though it feels wrong and sometimes impossible to move on with business as usual when the world seems to be tearing apart at the seems, move on we shall. And in the spirit of celebrating the good things, here's a look at some high points from this past month.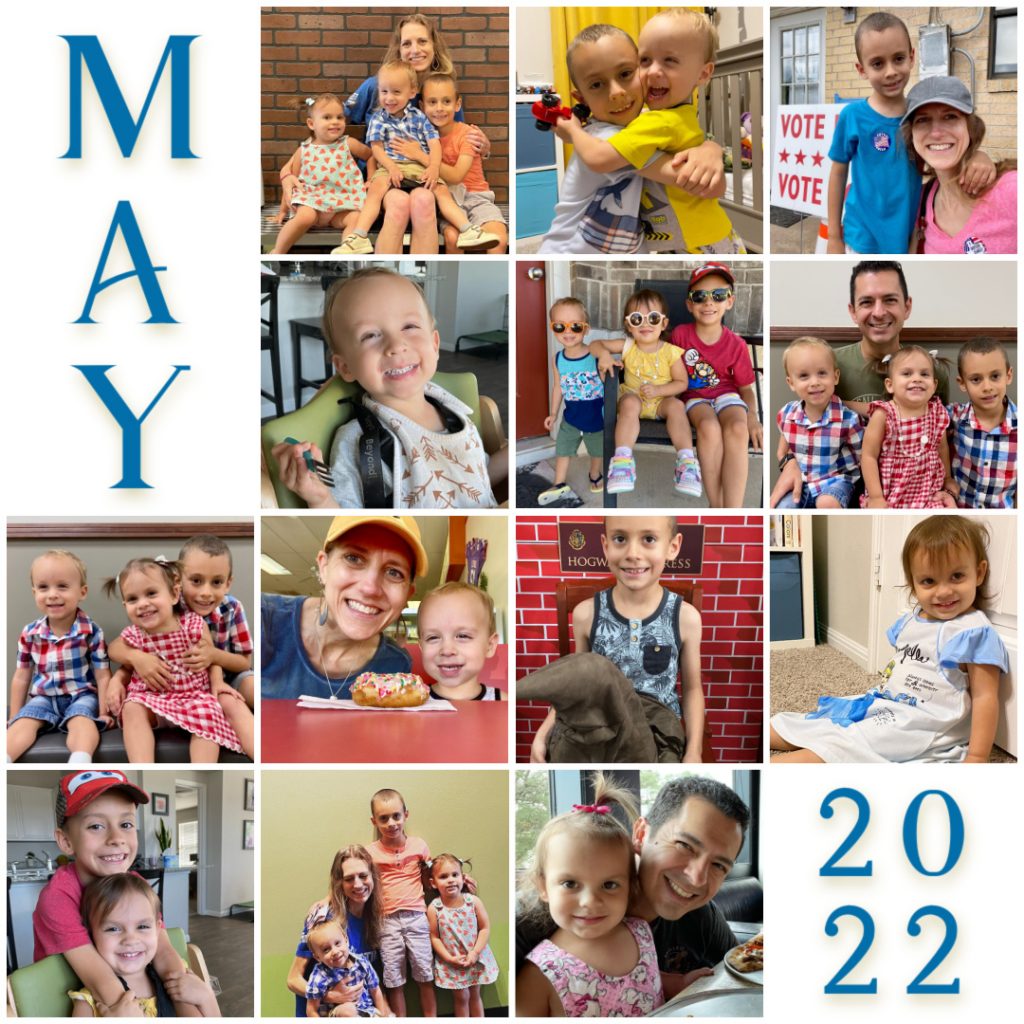 // READING LATELY //
I was surprised by quite a few books this month, particularly in fiction: I inhaled this unexpected stunner as well as this literary novel that was far outside my usual reading comfort zone. Meanwhile, this book (that on paper should have been a home run) left me disappointed. As for nonfiction, there was a theme of rethinking and reframing of our thoughts, emotions, words, priorities, and outlook; I appreciated the differing perspectives from each author.
I don't generally pay much attention to book covers (casualty of doing so much digital reading), but couldn't help but note that the covers of all five novels I read this month (shown in the middle row of the image below) were stunning!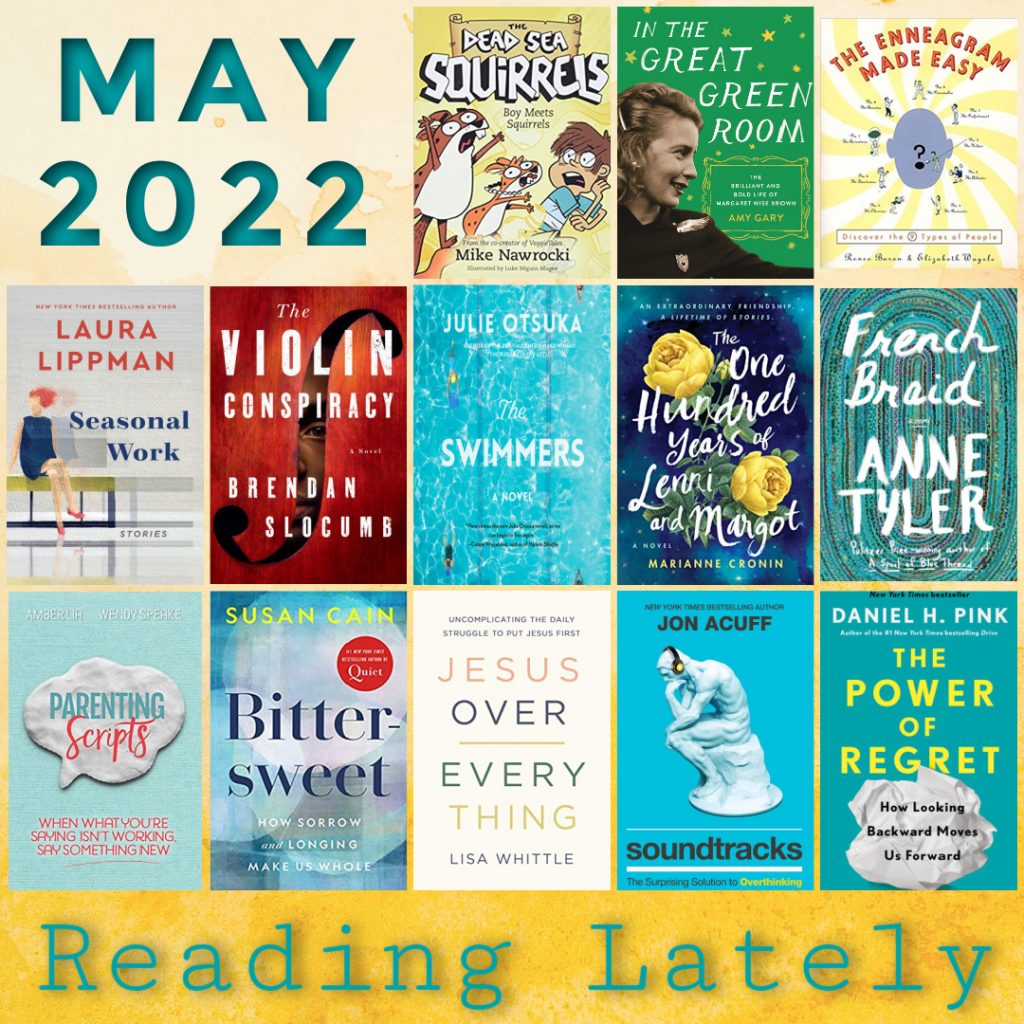 It's a milestone I've looked forward to since before my kids were born: this month I introduced Charleston to the magical wizarding world with a read-aloud of Harry Potter and the Sorcerer's Stone. I adore the series and have been chomping at the bit to read it with Charleston but didn't want to do it too soon and risk his not liking it because we read it before he was ready. I never had a set time in mind for when we would begin the series, but when our library introduced a Harry Potter theme for this summer's reading program, Charleston's HP interest was piqued and I knew our moment had arrived. We are reading the illustrated version and it is going far better than I could have dreamed! Charleston is loving all things Potter and looks forward to reading together every chance we get. He has so many questions and even more enthusiasm; he made himself a wizard's hat to wear as we read, and various signs and other magical paraphernalia now adorn his room. Introducing my children to things I love is one of the greatest joys of parenthood, and I am so excited that this has been a win for both Charleston and me!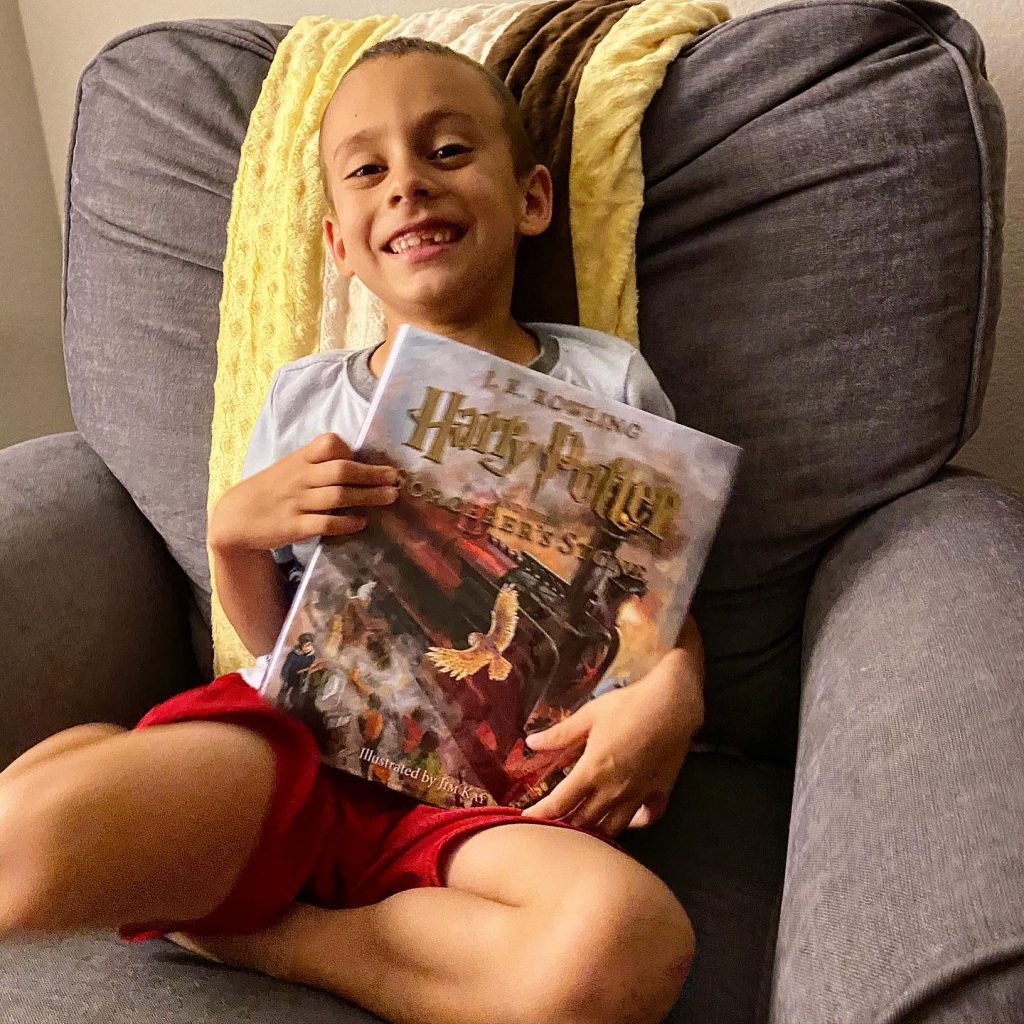 ---
// LOVING LATELY //
As my kids' teacher in life and in academics, I have made it my mission to surround them with resources that are beautiful, educational, and in line with our family's values and beliefs. The Heroes of Liberty series of picture biographies checks all of those boxes. The creators of this series got into books because they wanted to create stories that were "entertaining, engaging, story-driven, visually stunning, and—no less crucial—full of love and admiration for the American values which made this country great." For less than $20 per month we receive a monthly picture book featuring the fascinating story of a different hero. We now own the biographies of Margaret Thatcher, Alexander Hamilton, and Ronald Reagan, and I can attest to the quality of these books. They are well-written, filled with information and also engaging enough to hold a young child's attention, and the illustrations are wonderful. Charleston and I have both been inspired by the lives and ideals of these heroes.
We used these books for our history curriculum for the last few weeks of school and enjoyed doing a few additional activities alongside each book to round out mini unit studies on the featured individual. I like that the heroes highlighted in this series are not the usual suspects, and that the books portray each hero realistically but also respectfully by showcasing their best moments. I'm so glad to have these lovely books on our shelves.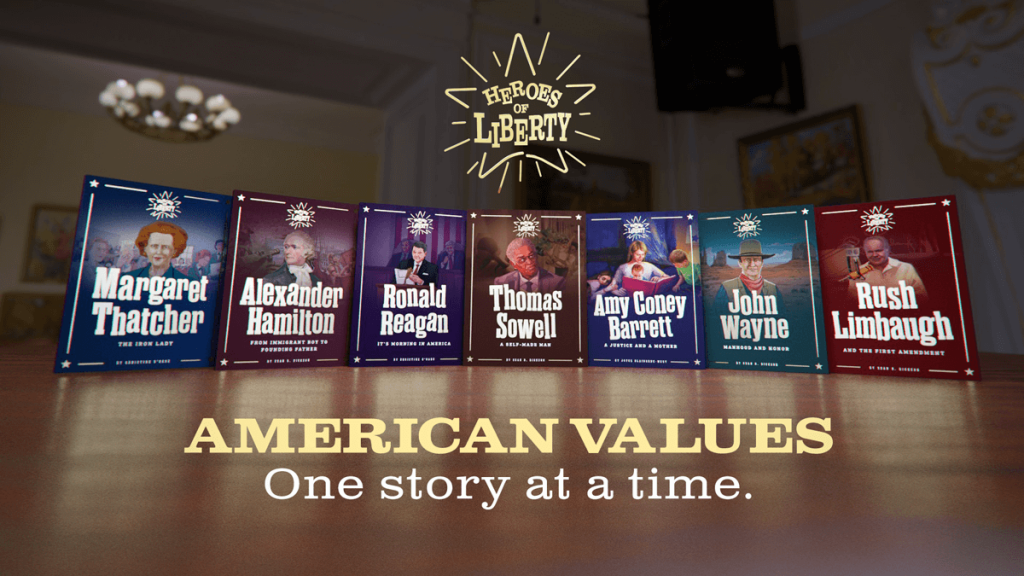 Our garden is bringing me so much joy lately! (DOUBLE joy, really, because Luke is handling ALL of it!) Everything is flourishing and we've been enjoying delicious green beans, with several other vegetables and fruits that will be ready for harvesting in the next week or two. The kids love filling my repurposed spice jar vases with marigolds they've picked themselves, and the cheery bouquets are such a bright spot in our kitchen.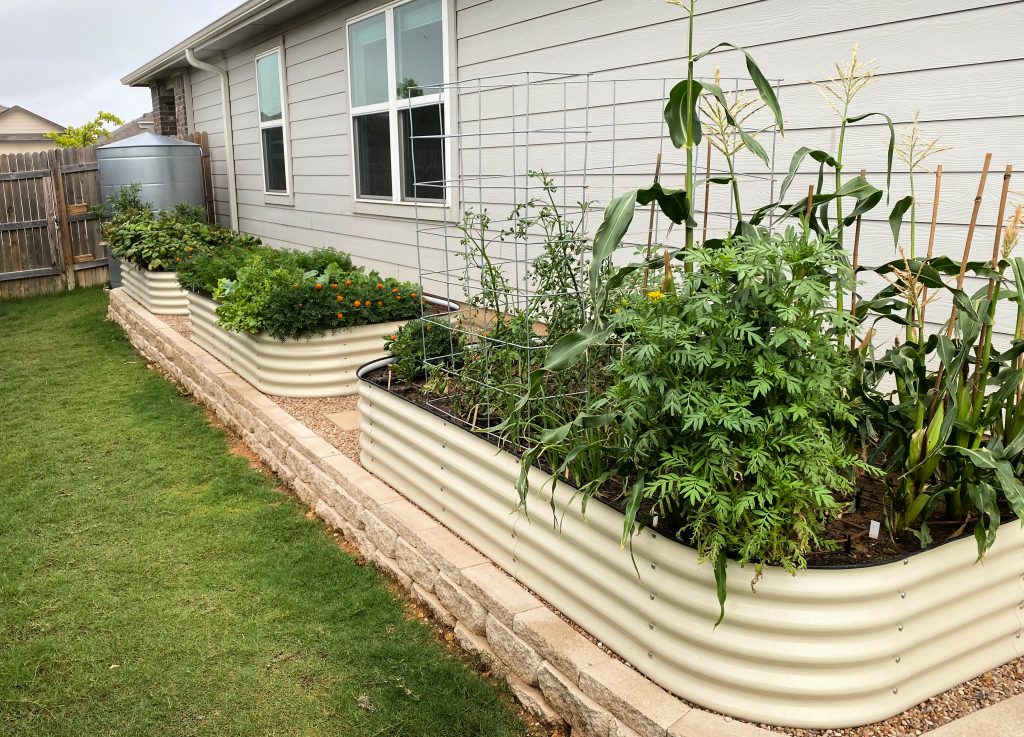 ---
// LISTENING LATELY //
I listen to A LOT of podcasts and thought it might be fun to start sharing some favorite episodes in these monthly recaps. I'll give the caveat that I don't endorse or agree with every idea or viewpoint shared in each of these podcasts, but I found every one of them worth a listen.
Honestly with Bari Weiss: Your Attention Didn't Collapse. It Was Stolen. with Johann Hari
Made for This with Jennie Allen: The Importance of Vulnerability
Megyn Kelly: A Culture of Fear, Social Media Toxicity, and America's Descent Into Stupidity, with Jonathan Haidt
Pints with Aquinas: A Critique of Feminism with Dr. Abigail Favale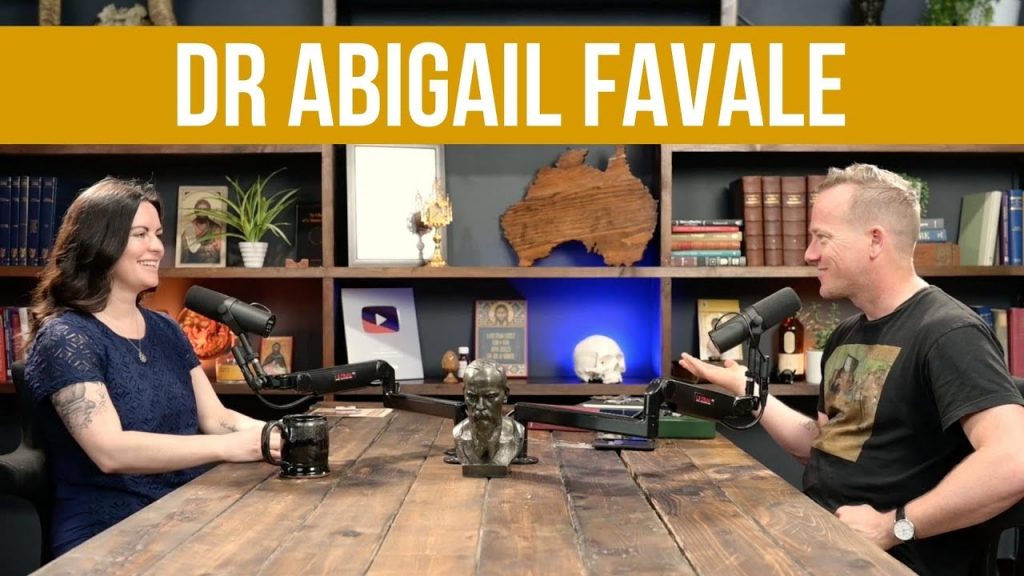 Carey Nieuwhof Leadership Podcast: Susan Cain on C.S. Lewis, What's Wrong with Extroverts and Toxic Positivity, and the Value Melancholy Can Add to Your Life and Leadership
The Lazy Genius: What's the Deal with the Bestseller lists?
The Next Right Thing with Emily P. Freeman: Trust the Process with Stephanie Duncan Smith
Focus on the Family: Rediscovering Faith in a Culture of Chaos with Dr. Os Guiness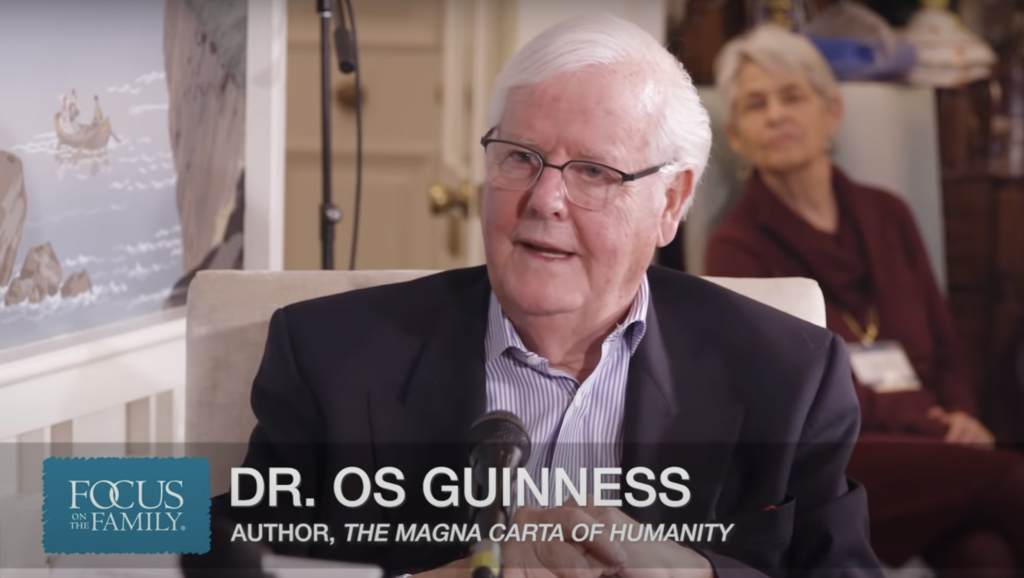 ---
// MONTHLY KID-ISMS //
CHARLESTON:
+ Expressing his disappointment when I explained we wouldn't be shopping at a store whose public political statements were not aligned with our own. "Why are they even telling people stuff like that when they are a grocery store and not a fun facts store?"
+ "I think I must have been born with a four leaf clover in my stomach because I don't have ANY food allergies!"
+ Me: "I'm not feeling very well, Charleston. I'm sorry I don't feel okay enough to read to you right now." Charleston: "Oh, it's okay, you don't have to be sorry. Satan does. And he will be sorry when he's in the burning lake of fire!"
+ About a statue that was knocked over in a storm: "I guess it was done performing and now it's taking its bow."
+ "I know my first job as president. It's going to be an investigation to discover if there really is another dimension."
+ Me: "Charleston, have you ever considered being an artist or an inventor when you grow up?" Charleston: "Mom, you know you can't force these things!"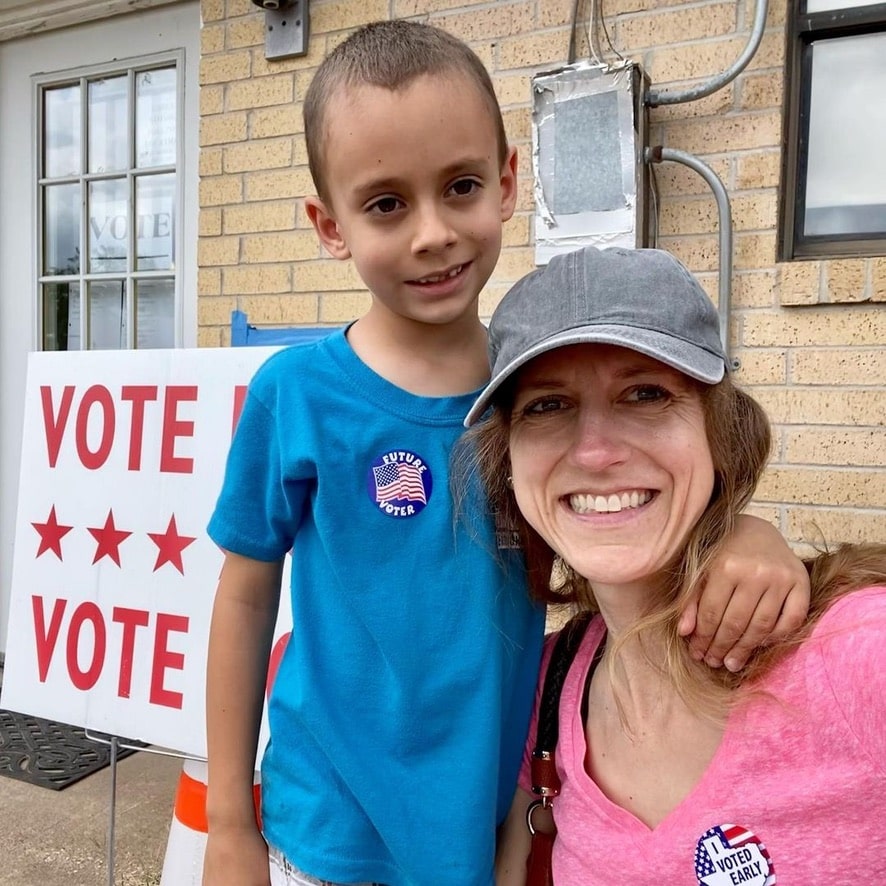 Some of my favorite Charlie-isms this month were things he did, rather than said: like the day he came bouncing out of his room, colored in marker stripes with a paper tail hanging from his waist, announcing "Tigger is here!" And moments later, reemerging as Winnie-the-Pooh in a paper cutout costume. And the day he wrote "brother for sale" on a box and hid inside ("brother" was apparently Kali and Sully's brother—Charleston himself—and in lieu of the original asking price of $3.23, he accepted my bidding offer of yogurt with sprinkles for lunch). Then there's the afternoon he transformed our hallways into a Hogwarts replica, with shifting pictures and stairways; and the Clue reenactment he made for me to puzzle out; and the monogrammed beaded keychains he made to go in goody bags he gave to his friends at the end of a playdate. This boy's creativity knows no bounds!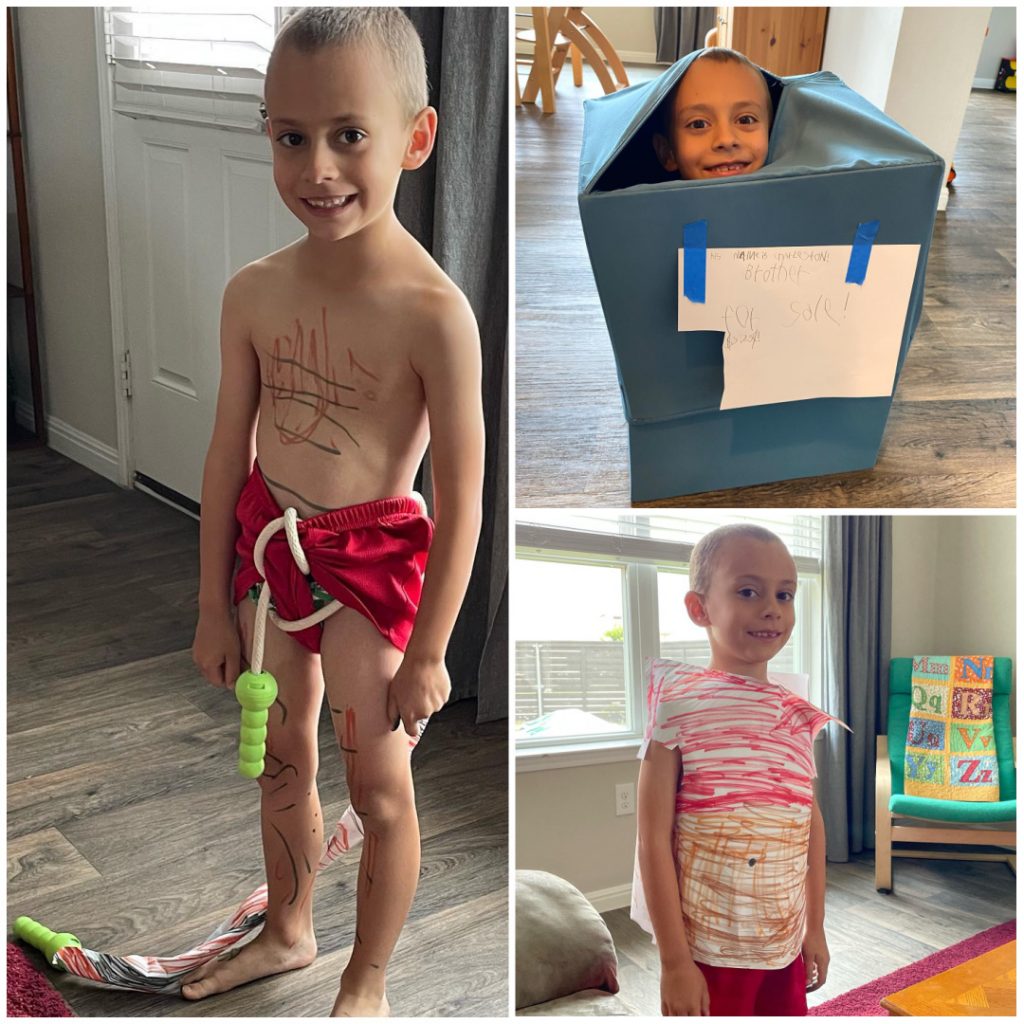 KALINDA:
+ Me, seeing her crying: "Kali, why are you crying? What's wrong?" Kali: "I'm crying because my face is wet!" (from her tears)
+ After hearing the Grownups Come Back song on the Daniel Tiger soundtrack: "Grownups come back! Yeah! That's what YOU do!"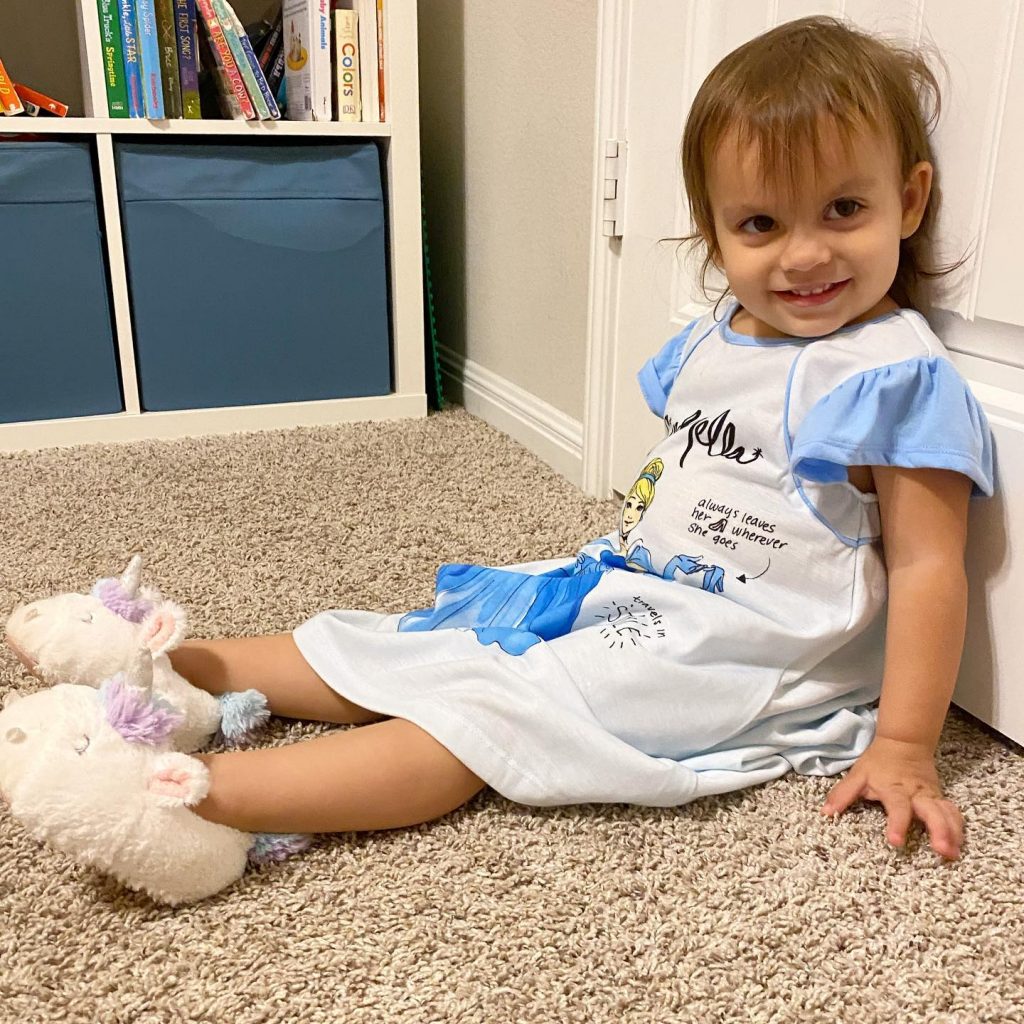 SULLIVAN:
+ Me: "Sully, did I see you push your sister?" Sully: "No, I didn't push Kali! I didn't! I HIT her!"
+ "Kali's gonna grow milkies when she gets bigger! And then I'm gonna have some of her milkies!" (have milkies = nursing)
+ "I don't have ponytails any more like Kali, because I'm a BIG boy."
+ "What is this Lego piece? Is it a penis?" Me: "No, it's not a penis." (It was a Lego baguette.) Sully: "Oh, it's a 'gina?"
+ Me, when he was sprayed with the hose by some big kids: "Sully, are you okay?" Sully, sputtering but with a huge grin on his face: "No! It was just too much fun! They rained on me!"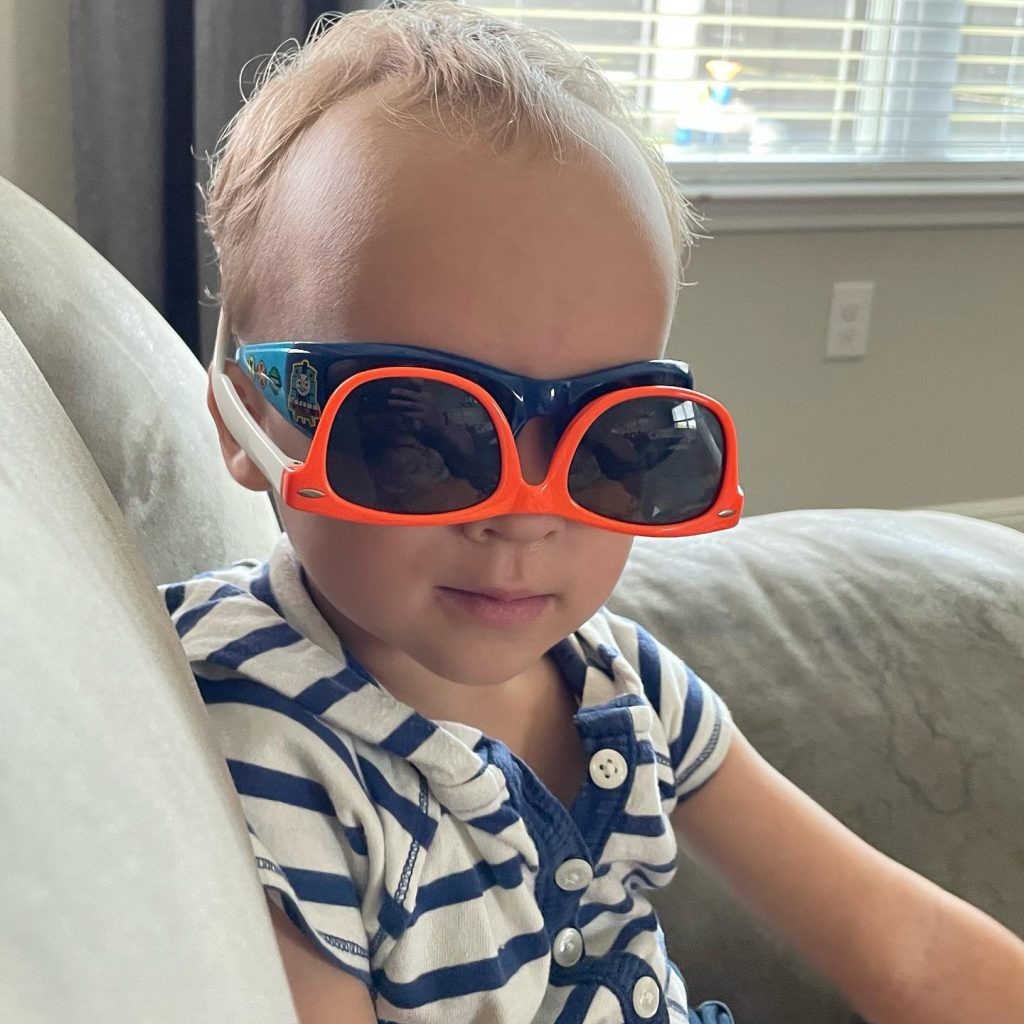 ---
// HAPPENINGS & HIGHLIGHTS //
Some friends and I recently discussed our thoughts on birthdays and Mother's Day and our expectations around their celebration. I admitted that while I don't much care for celebrating my own birthday, I LOVE being celebrated (and celebrating others) on Mother's Day. (The reasons behind this are numerous and could fill a whole blog post. . . or therapy session.) My Mother's Day this year got off to somewhat of a rocky start, with grouchy children and even more than the usual amount of challenges getting to and home from church in one piece. The day had its bright spots, though: Luke spoiled me with some James Avery jewelry and the sweetest card, and that evening he watched the kids so I could have dinner out with some other mom friends. The greatest part of the day was the thoughtfulness Charleston put into making it special: not only did he make several cards and signs that he hung around the house, he also decorated his body with "Best Mom" messages and put together a scavenger hunt for me to find the gifts he had made and wrapped himself. His sweetness reminded me of how blessed I am to have such adorable and adoring children. I am one lucky mama.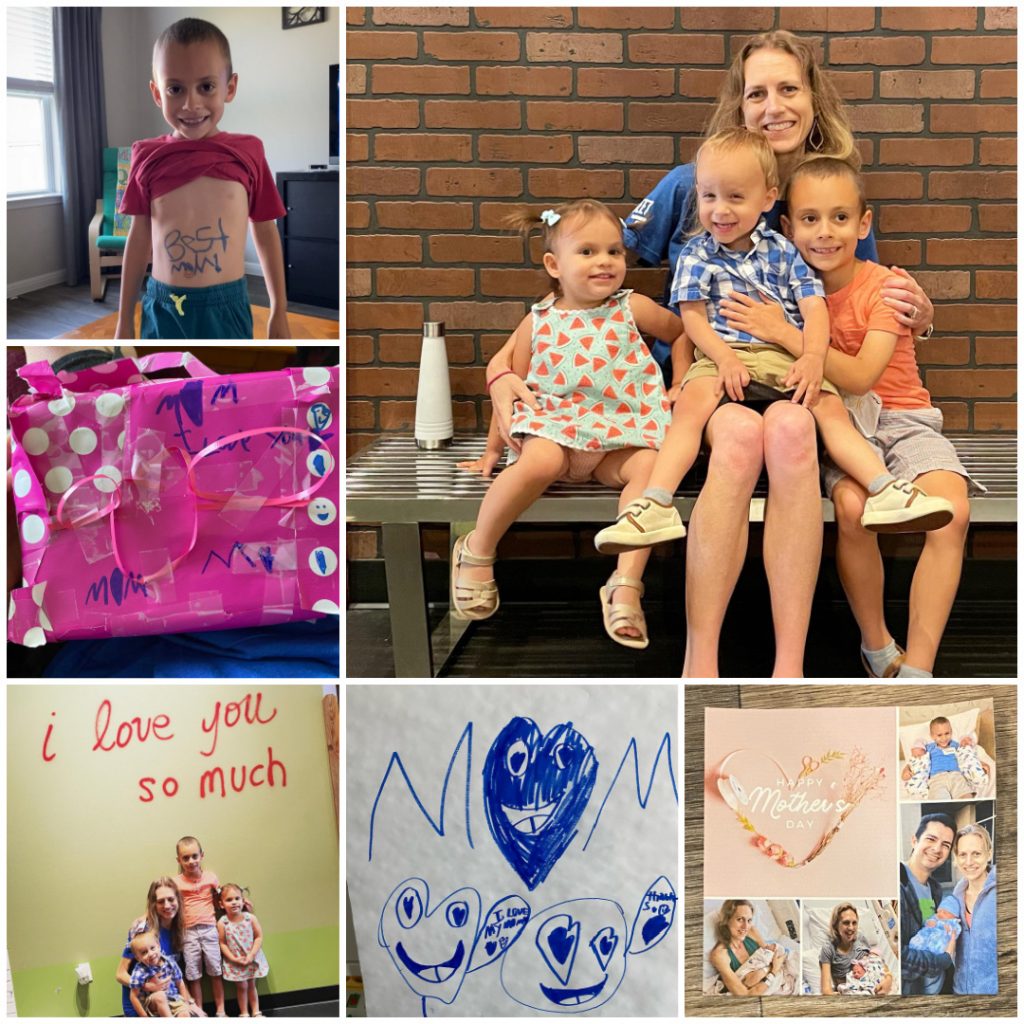 We finished up another year of homeschooling, and I am so proud of our first grade graduate! This year held many challenges, but was also so rewarding. In his first grade year Charleston became an avid reader, a fluent writer (still working on penmanship and spelling, though), excelled in second grade math, and grew in creativity and independence. Over the year he memorized more than thirty Bible verses; explored other cultures, habitats, countries, and heroes in history; met dozens of friends in literature; and proved time and again that he is an out-of-the-box thinker, an insightful questioner, and an enthusiastic learner (even if his enthusiasm doesn't always transfer to actual schoolwork). I am grateful for the opportunity to be his teacher and look forward to launching into second grade in a few months—after we have maximized our much-needed summer break.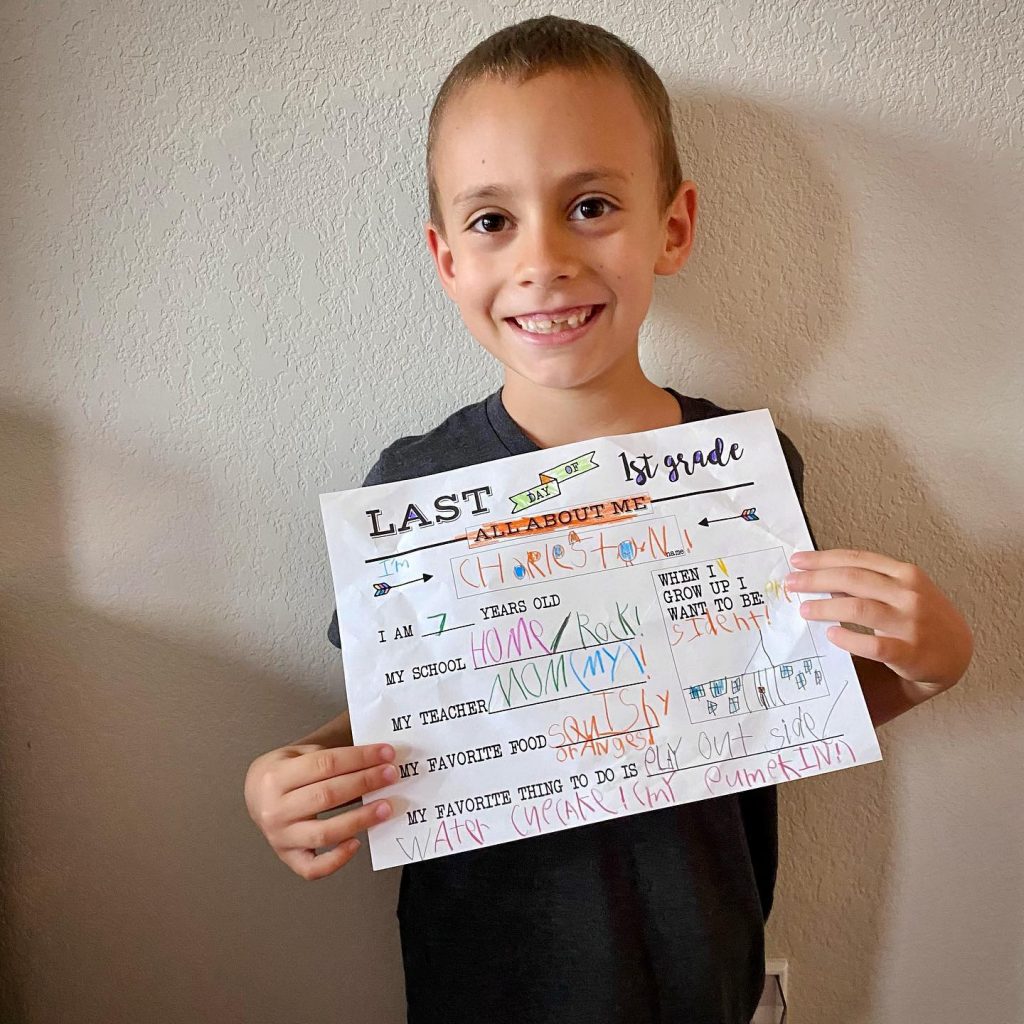 Our local library kicked off its summer reading program a few weeks ago and as always, they are knocking it out of the park with their decor and programming. This year's theme is Harry Potter (inspiring our reading of the first book), and the kids were sorted into their Houses for the reading competition: Charleston is a Griffendor, Kali is a Hufflepuff, and Sully (much to everyone's amusement) is a Slytherin (talk about miscasting!). Charleston is working hard at decorating Dobby's sock for a competition and we've had so much fun playing our take-home game of Tabletop Quidditch (I found the game here if you want to print it for yourself, it's actually pretty awesome). The kids are looking forward to earning badges to add to their reading necklaces and racking up points for their Houses as we read this summer, and participating in a number Harry Potter activities and crafts over the next few months. We'll also be working towards the twins' 1,000 Books Before Kindergarten project—we're nearly a quarter of the way there since beginning in April!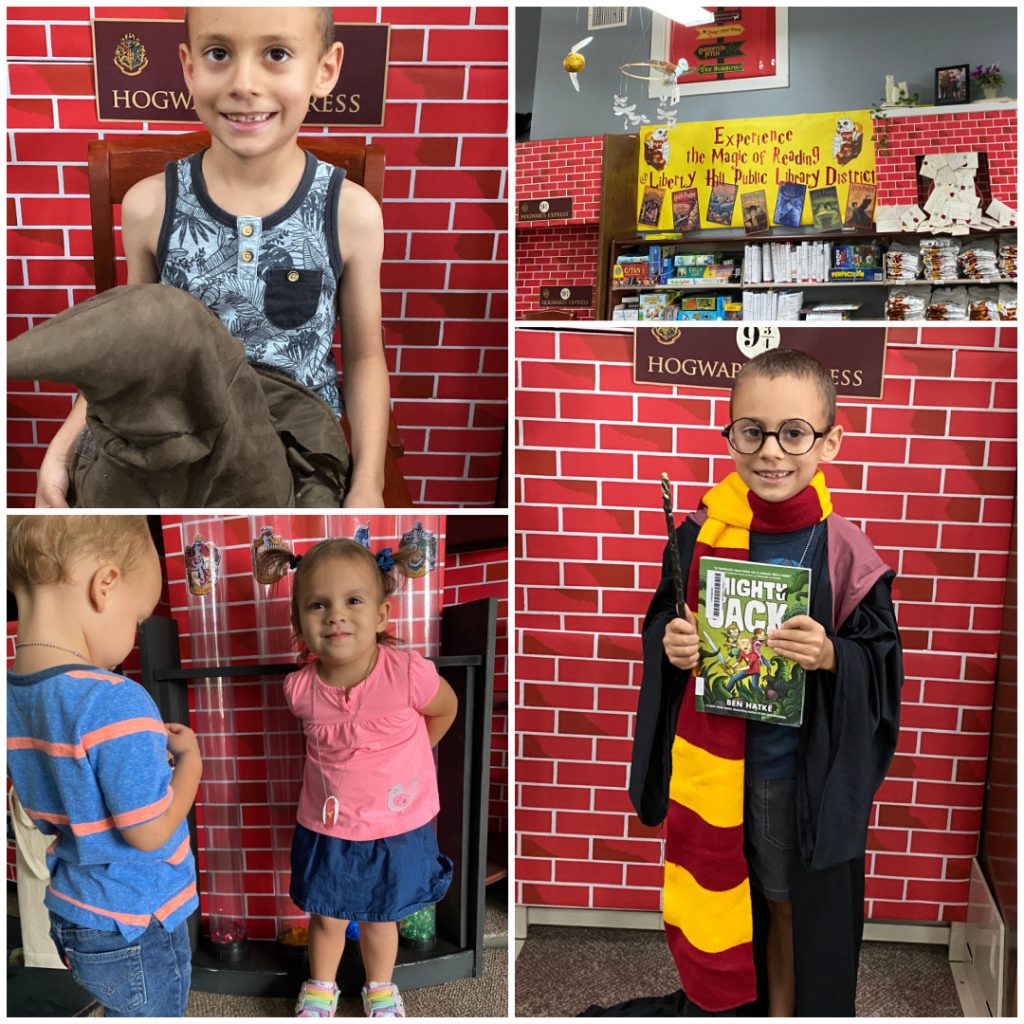 ---
// IN CASE YOU MISSED IT //
Another feature I'm introducing with this May recap is a roundup of posts from the past month. Circling back, here's what was up on the blog this May.
Faith & Reflections: Mother's Day Musings // On Contentment // Sermon on the Mount Part 5 // What I Learned This Season
From the Book Corner: May Quick Lit // Wholehearted Book Review of the Month
A Dose of Fun: What Kind of Cake Are You?
Quotes of the Month:
"While we are trying to make sense of things, may we learn to make peace with things." ~ Morgan Harper Nichols
"I resolve to trust that God made me my kids' mom on purpose, for a purpose, and that He is faithful to go with us every step of this growing-up journey." ~ Becky Keife
"One of the greatest mistakes you can make in life is assuming all your thoughts are true." ~ Jon Acuff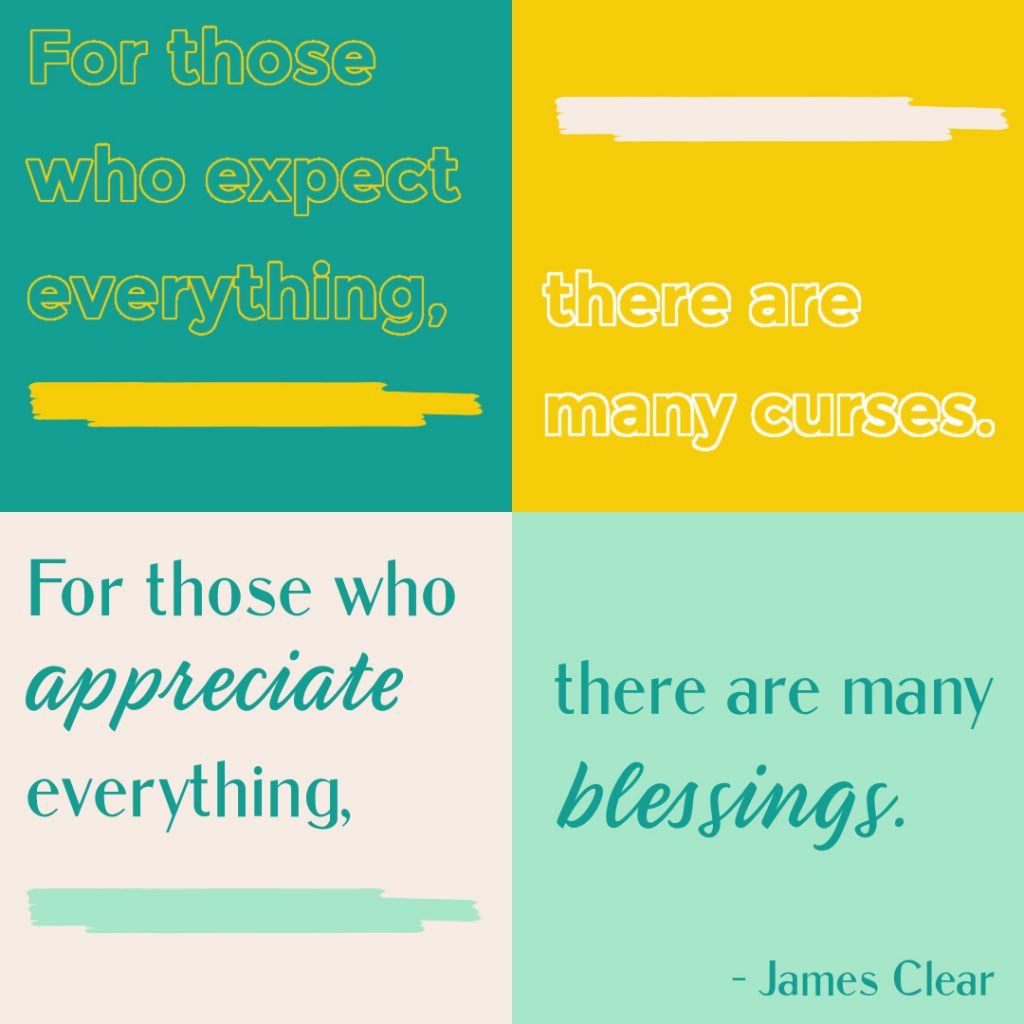 ---
I hope that you are enjoying this long holiday weekend. May your May end well and your June bloom with hope and joy.