Today's Quick Lit features an assortment of novels that fell along the likable scale for me, with a couple of "loved it" books down to one "kinda wish I hadn't read it." Let's get to the reviews!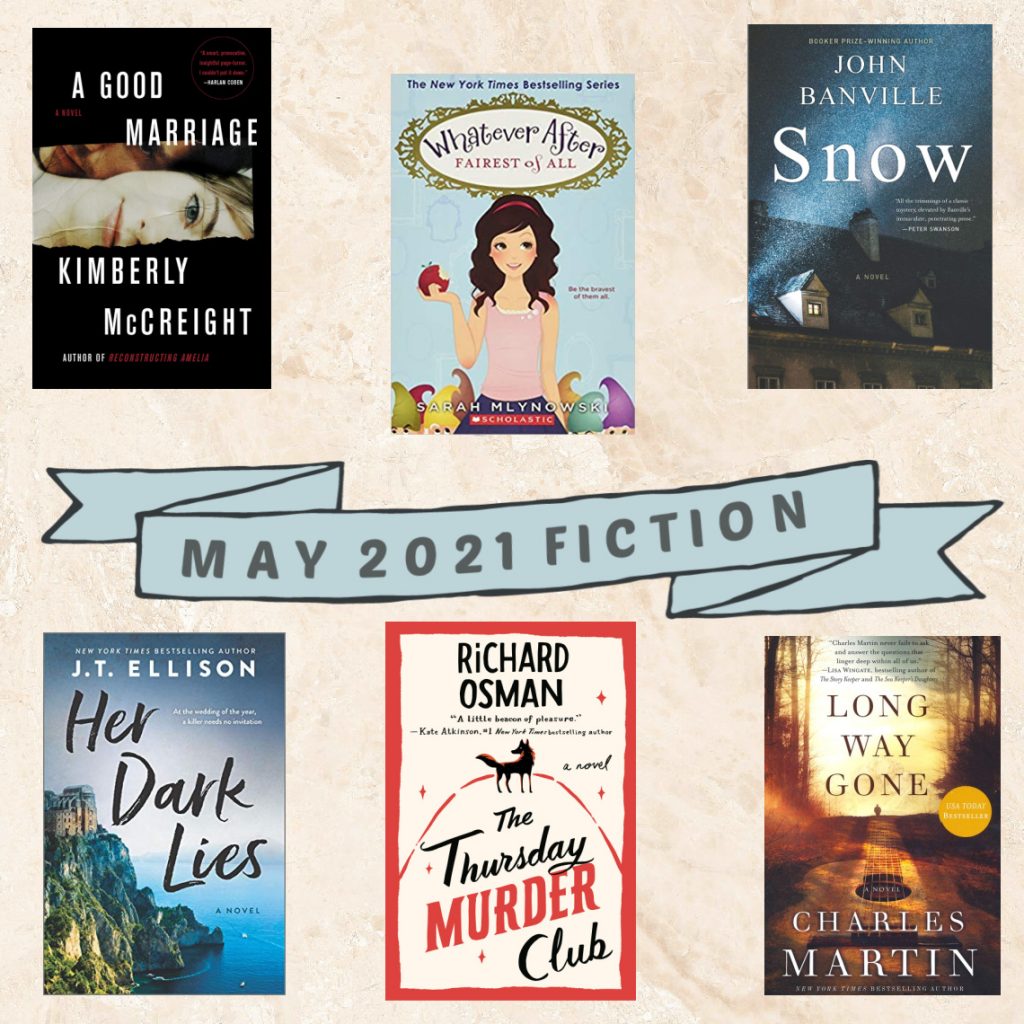 Snow, by John Banville: On a snowy December night in 1957, Irish Detective Inspector St. John Strafford is called to a manor house in County Wexford, where the body of a parish priest was found stabbed and brutally mutilated. Strafford is immediately suspicious of the priest's aristocratic hosts (who, like Strafford himself, are Protestant), but his investigative efforts are quickly halted by elite members of the Catholic Church, who rule Ireland with an iron fist. What initially appeared to be a straightforward case quickly unfolds into something much deeper and more sinister, and soon Strafford's career, his reputation, and possibly even his life all appear to be in jeopardy.
I'll begin with the positives: the prose in this novel is impeccable, with mesmerizing descriptions of the snowy Irish setting and incredibly well-drawn characters. I have read very little about the country of Ireland during this troubled time in history and was intrigued by the political/religious undertones (though a deeper knowledge of this culture and time period would have been helpful). I appreciated the rich psychological insights as well as the high-level vocabulary (I don't think I've ever had to look up so many words in a book, something I happen to love). The Agatha Christie tie-ins are also a nice touch.
And now for the not so good. (WARNING: SPOILERS AHEAD!) While I was deeply invested in the story for the first 75% of the novel, the book takes a very dark turn into some seriously disturbing territory. (ONCE AGAIN: SPOILERS AHEAD!) In addition to a handful of other cringy moments and scenes, there are some incredibly graphic portrayals of sexual abuse and child molestation that I wish I could scrub from my memory. While I appreciated the in-depth examination of these scandals within the Catholic Church—including backstories that helped me better understand the motivations and other outcomes of pedophiliac behavior—I could have done without these gruesome scenes, and wish the story had taken a different (or at least a less graphic) trajectory.
Though I was impressed with much of this book, I would not recommend it to sensitive readers and am personally hesitant to read more from John Banville in the future.
My Rating: 3.5 Stars (Rounded down to 3 Stars on Goodreads.)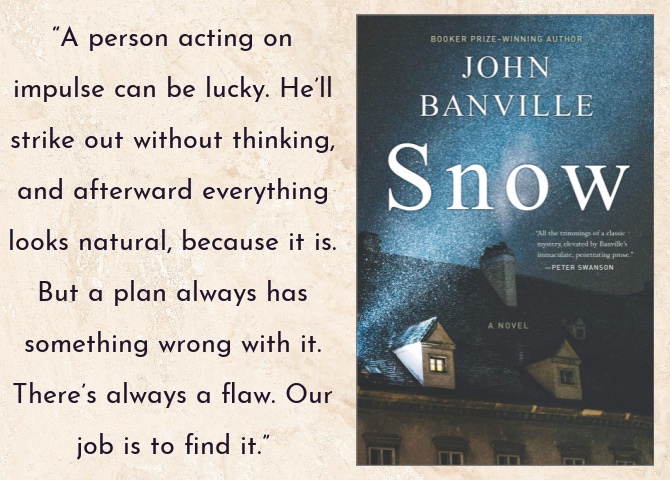 ---
Her Dark Lies, by J. T. Ellison: Set against the sparkling backdrop of a private island off the coast of Italy, Her Dark Lies is the story of a killer on the run at the most anticipated society wedding of the year. From the start, aspiring artist Claire Hunter knows that marriage to socialite Jack Compton will dramatically change her life. But she is unprepared for the series of disasters that begins to unfold before they have even arrived on the island.
Haunted by the ghost of Jack's mysterious first wife, but determined to find a place for herself within the Compton clan, Claire tries to set aside her misgivings. But then Claire's dress is destroyed, threatening texts are uncovered, skeletal remains are found, and soon more than one person has been killed. Claire knows she hasn't been entirely honest with Jack about her complicated past, and she quickly realizes that Jack and his family have quite a few secrets of their own.
This book is the definition of a popcorn thriller: there's very little substance and oodles of implausible plot twists (not the least of which is the overdone "secret past/not honest with my fiancé" trope), but I'd be lying if I said I didn't eat this one up. The edge-of-your-seat pacing and unpredictable characters kept me riveted from page one, right up to the satisfying (but not too tidy) conclusion. This one reminded me a lot of Lucy Foley's The Guest List; I liked that book more, but still found this one to be an enjoyable read.
My Rating: 3.5 Stars (Rounded down to 3 stars on Goodreads.)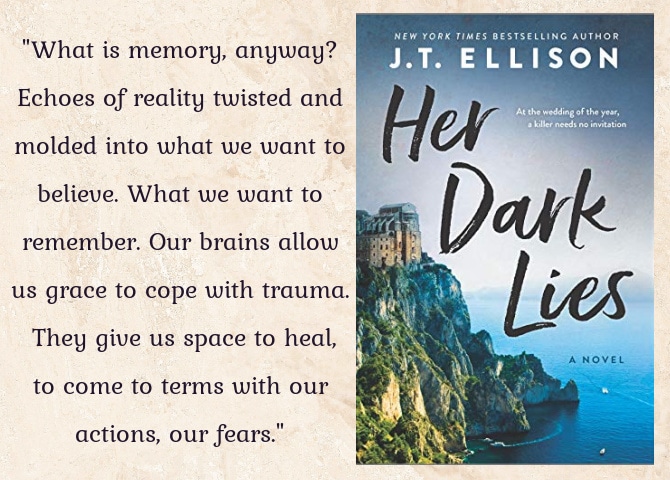 ---
Long Way Gone, by Charles Martin: At the age of eighteen, guitarist and songwriter Cooper O'Connor turned his back on his father and his church upbringing to pursue a career in music. Not long after arriving in Nashville, tragedy strikes and Cooper has lost everything—his health, his ability to make music, and the woman he hoped to marry.
Twenty years later, Cooper has returned to his home in the Colorado mountains, looking to reclaim a relationship with his father and rekindle his faith. When his old love unexpectedly arrives in town, he wonders if there is hope for a second chance—but he first must confront the truth of his past.
Charles Martin's novels are truly something special: his prose is lovely, his human insights are profound, and his stories and characters are layered and redemptive. Martin's mastery over his craft is nearly unrivaled in the landscape of contemporary Christian fiction, and I am always impressed by his ability to create such beautiful stories that reflect the Gospel without ever feeling preachy or trite.
At its heart, Long Way Gone is a powerful retelling of the prodigal son, and the father/son element was by far my favorite aspect of the novel. There is much more to the story, though, including a lovely romance, a touch of mystery and of the supernatural, and several musical descriptions that are simply stunning.
Long Way Gone is an emotional and unforgettable story of despair and redemption, remorse and grace, misaligned priorities and profound new beginnings, and the songs our broken hearts long to sing. Don't miss the final chapter, where Martin unpacks the Biblical parable and writes powerfully of God's love for His children.
My Rating: 4.5 Stars (Rounded down to 4 Stars on Goodreads.)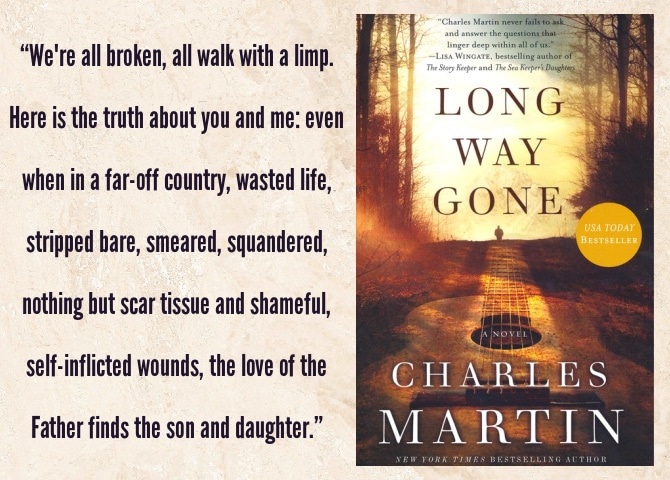 ---
A Good Marriage, by Kimberly McCreight: Lizzie Kitsakis is an overworked attorney whose work is less than satisfying and whose marriage is crumbling under the weight of her husband's alcoholism. Just when it seems life couldn't get more complicated, Lizzie receives a phone call from Zach, an old college friend who was just accused of murdering his wife, Amanda. Lizzie reluctantly takes on Zach' case, and his outcome does not look promising. . .
From the outside, Zach and Amanda appeared to have it all: successful business, a gorgeous home in New York, and a son they adore. But as Lizzie's narration alternates with Amanda's recounting of the days leading up to her death, we see that Zach and Amanda's marriage was all a facade. Amanda was struggling to feel accepted among the other moms at her son's school (all of whom are dealing with a security breech that left every family in fear of having their deepest sins and secrets exposed), and frustrated by the lack of depth in her relationship.
A Good Marriage follows the mystery of Amanda's death, as well as the drama unfolding within Brooklyn County Day School. Layered on top of the thriller and subsequent court case, the book explores the makings of "a good marriage"—from the secrets behind them, to the image portrayed by each of them, and when a marriage can and can't be saved. I really enjoyed the inclusion of these more complex themes into the mystery genre, and while I didn't love the some of the less-than-believable plot twists or too-complicated backstories, this is a solid and engaging read.
After finishing the novel, I listened to the author's interview on Sarah's Bookshelves Live, and it enhanced my appreciation for the book. It was intriguing to see parallels between McCreight's own story (which includes a law background and alcoholism) and those seen in the book. In particular, McCreight notes how her experience as the child of a divorce—who now has a thriving marriage—has led to a fascination with the nature of marriage, something she explores through each of the main characters in the novel.
The Washington Post's description as Big Little Lies meets Presumed Innocent is totally on point. Highly recommend for fans of "legal thrillers" that don't quite fit the genre mold.
My Rating: 4 Stars.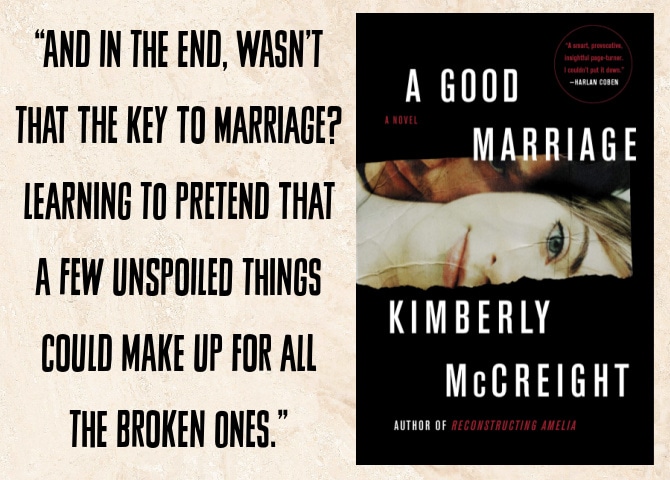 ---
Whatever After: Fairest of All, by Sarah Mlynowski: In this fun twist on a classic tale, precocious 10-year-old Abby and her younger brother, Jonah, fall through a magical mirror in the basement of their new home and find themselves face-to-face with none other than Snow White, who is living in a home with seven dwarves. The siblings manage to save Snow from eating an apple proffered by the evil Evelyn, only to realize that by changing the story they have prevented Snow from meeting her Prince Charming. Feeling guilty for ruining Snow's future, Jonah and Abby are determined to help Snow to rewrite her story by conquering her evil stepmother and somehow falling in love with the Prince.
What a delight this book is! I like that it follows the original fairy tale/characters somewhat closely while giving them a unique spin (for instance, the mirror is given a name and personality, three of the dwarves are girls, etc.). The two protagonists are sweet and not bratty, with a believable yet warm sibling dynamic, and they demonstrate courage, kindness, and perseverance—qualities I love to see in books geared towards a middle grade audience. The story ends perfectly, not totally subverting the original Snow White ending while also updating the damsel-in-distress trope. I enjoyed this audiobook as an adult and imagine it would be a great fit for reluctant emerging readers.
My Rating: 4 Stars.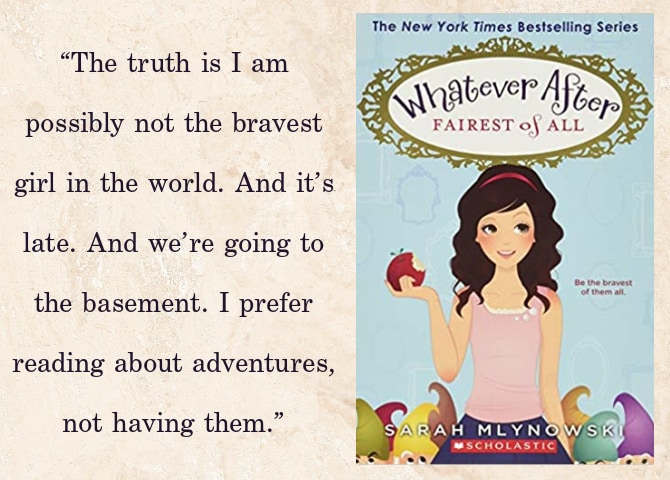 ---
The Thursday Murder Club, by Richard Osman: Every Thursday, the Jigsaw Room of the upscale Coopers Chase Retirement Village is home to the Thursday Murder Club. The club is made up of four unlikely friends—Elizabeth, a former spy and leader of the group; Joyce, a retired nurse; Ron, a well-known union activist; and Ibrahim, a one-time psychiatrist—but they are united in their love for discussing and hypothetically solving unresolved crimes.
Crime-solving becomes more than just an enjoyable pastime for the four senior citizens when a local developer is found dead. The members of the Thursday Murder Club take it upon themselves to uncover the culprit, joining ranks with professional detectives Donna (a young cop working her first big case) and Chris (a veteran who has had success in his career but not his personal life) to see that justice is carried out. Their investigation takes them across the continent and deep into the past as threads of various mysteries are unraveled and old secrets are brought to light.
I could not possibly have loved this book more! The mystery itself, though a little complicated at times, is a wonderful puzzle, and the retirement home setting is unexpected and simply delightful. The real joy of this book, though, is the characters, who are witty and likable and have remarkable chemistry. (I took a particular liking to Joyce, whose earnest journal entries won the book for their offbeat humor and surprising relatability.) As one might expect from a book set in a retirement home, the novel gives us a front row seat to the challenges of aging (from widowhood to dementia to loss of one's identity), but also the kindness, depth of experience, and even budding love that can be found within a community of mature adults.
Osman's writing style reminds me a lot of Fredrik Backman, with his mix of quirky characters, slightly bizarre events, and riveting storytelling sprinkled with the most jaw-dropping of insights and touching glimpses at some of life's harder points. I've been chasing after a Backman read-alike since I finished Anxious People months ago, and happily, this book satisfied that craving. I am looking forward to reading the next book in this smart, charming series.
My Rating: 5 Stars!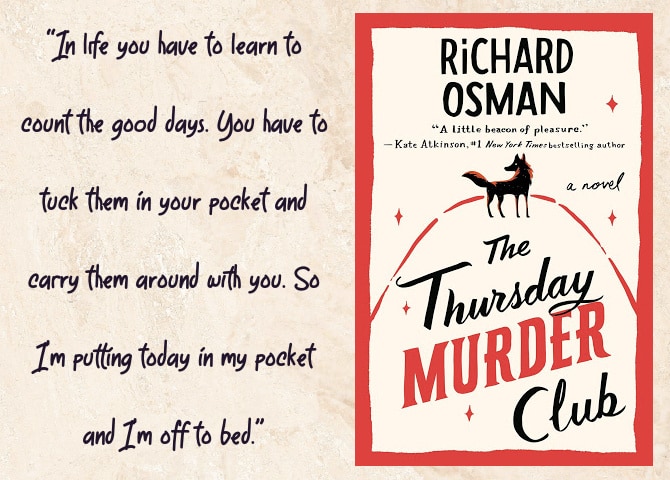 ---
In case you missed it, I shared my reviews of six recent nonfiction reads here.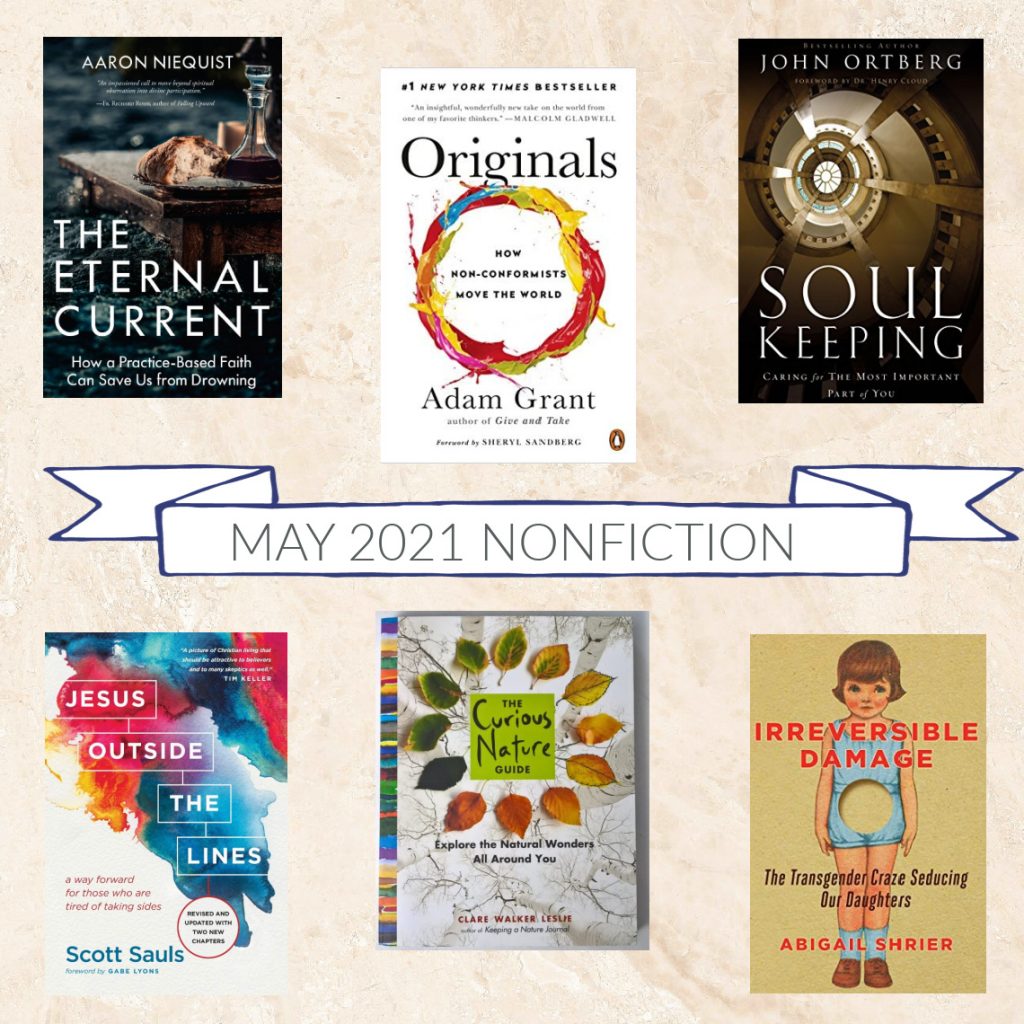 Of course, I'd love to know: what have YOU been reading lately?