There was quite a bit of uniformity in last week's Nonfiction reviews. Today's books are all quite different: from intended audience to genre to tone, we have a bookish grab bag going on today—and not just in the books themselves, but also my opinions of them. Let's get to the reviews!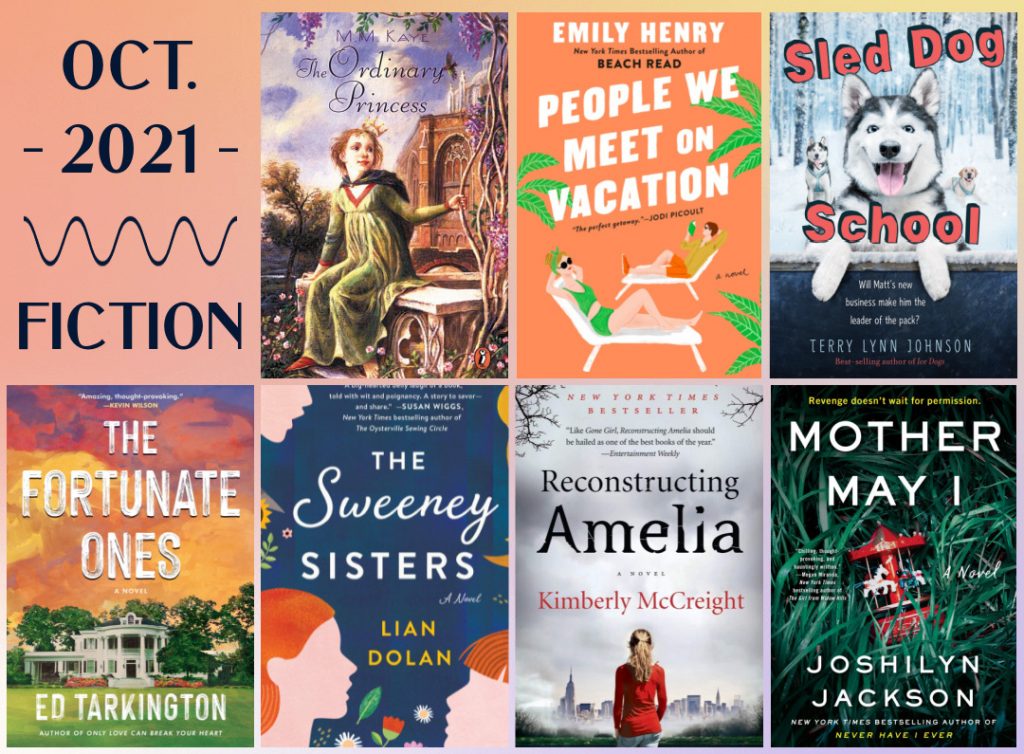 The Sweeney Sisters, by Lian Dolan: Sisters Liza, Maggie, and Tricia Sweeney grew up in the idyllic seaside town of Southport, Connecticut, the progeny of critically acclaimed author Bill Sweeney and his Bohemian wife. The girls' happy childhood was cut short with the death of their mother when they were teens, a tragedy that set the three sisters on very different life paths. Fifteen years later the Sweeney sisters remain close, despite their vastly different personalities and lives. They've settled into a comfortable rhythm within their threesome, but that changes in an instant when their father dies unexpectedly and they discover that there are not three Sweeney sisters, but FOUR.
Growing up, Serena Tucker was just the cool older girl who lived next-door, so Liza, Maggie, and Tricia are all shocked to discover that Serena isn't just their former neighbor, but their long-lost sister—a connection Serena herself only recently discovered after having her DNA tested on a whim. Serena, a journalist who feels a writerly kinship to her biological father despite never having gotten to know him, is eager to find a place within her newfound family. But as more facts about their father and his work emerge, the four women are thrown into all manner of chaos and drama, and it remains to be seen whether the family will survive the life, death, and legacy of Bill Sweeney.
The author of this lesser known book is Lian Dolan of Satellite Sisters fame. I haven't checked in with that show in years, but it was one of my first introductions to talk radio and podcasts, and through years of listening, I grew to know and love each of the five sisters and couldn't help but spot similarities between the Dolans and the Sweeneys. It was fun to guess at how much of this book was autobiographical, and I appreciated knowing that this story of sisters was in the hands of someone who knows her subject matter well. I also love that this is set in Lian's own hometown.
This was the first book I've read from Lian Dolan and I had no idea what to expect. With its subtle humor, "shocking" revelations, and romantic subplots, this novel reads like chick-lit, and not necessarily the good kind. There is a lot of petty drama, stereotypical characters, and nonsensical love matches. These fluffier aspects of the novel dominate the first three quarters of the story and I struggled to stay invested in the reading. I'm glad I stuck with it, though, because the last portion of the novel is rich with engaging themes and insightful observations on identity, found family, gender norms, social mores and expectations, authenticity vs compliance, generational heartache, grief, and the nature of storytelling (from the implications of sharing a story that may or may not be yours to tell, to the complexities of making art, the sacrifices an artist is willing to make for the sake of content, and the accommodations required of those within an artist's personal and professional worlds). This is one of many books I've read this year with an author/publisher connection, but somehow I never tire of reading about books and writing.
I was most intrigued by the book's exploration of sibling dynamics: as one of just two children, I don't have firsthand experience with sister relationships—or multiple sibling relationships—and I was fascinated by the portrayal of the Sweeney sisters and the various roles each sister takes on, how they adapt to and accommodate one another, and how these dynamics are uprooted with the addition of a fourth sister. The concept of a new sibling being added into an established sibset also makes for a fascinating thought experiment—one that is becoming less conceptual and more of a reality in this era of routine DNA testing and discovery of long-lost relatives.
My Rating: 3.5 Stars (Rounded down to 3 Stars on Goodreads.)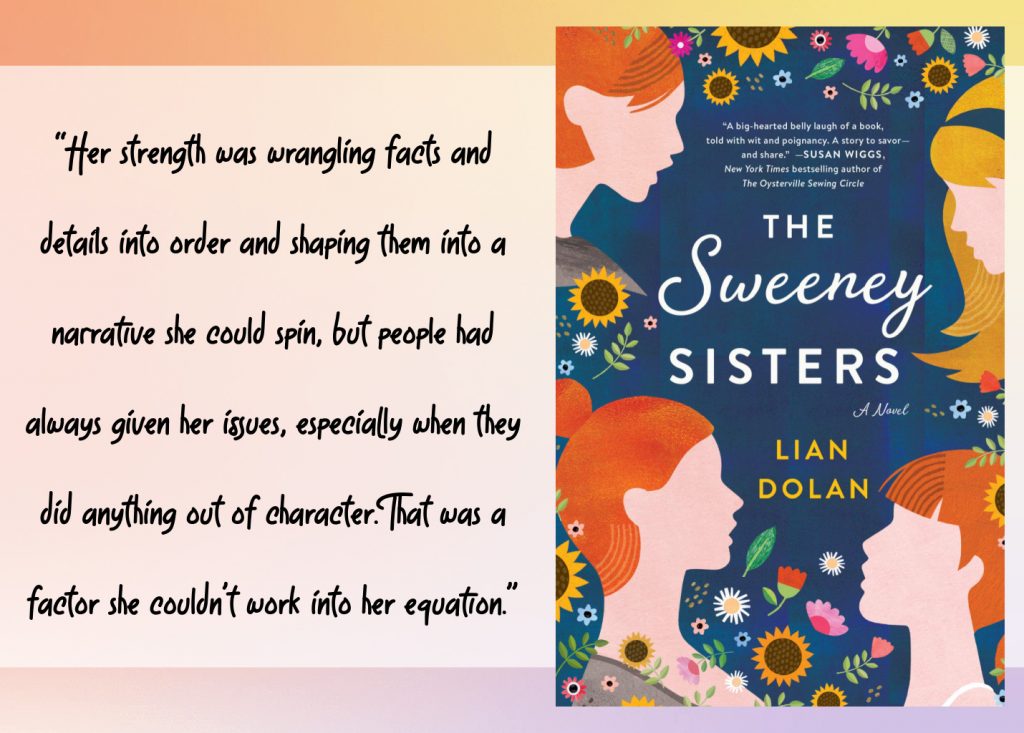 ---
People We Meet on Vacation, by Emily Henry: Poppy and Alex are opposites in every way: she is a free spirit, with a thirst for adventure and an aversion to comittment; he's a homebody who loves books, routines, and tradition. Their differences have made a romantic connection impossible, but they haven't kept Poppy and Alex from a decade of friendship, celebrated with the epic summer vacations they share each year. But two years ago, their friendship fell apart, and in a quest to bring happiness and fulfillment into her life, Poppy reaches out to Alex, inviting him on one more vacation together. It's her only chance at rekindling their relationship and Poppy wants to a make the week perfect, but the trip is plagued by mishaps and misunderstandings, and it seems unlikely that Poppy will ever be able to convince Alex that they are better when they are together.
The book follows a unique structure, with present-day chapters alternating with chapters dedicated to each of Alex and Poppy's past summer vacations. I enjoyed following the timeline of their friendship in this way, and was intrigued to meet the people these two become when they are vacationing together (because we all are different versions of ourselves when we're on vacation): Poppy and Alex's "vacation selves" are witty, whimsical, and fun. I found myself liking these two and their friendship, despite the lack of dimension in their personalities and the predictability of their dynamic.
That predictability is what kept this from being the right book for me. I'm finding that romances are my "Venus flytrap genre"—the category of books I keep returning too, despite never actually enjoying then. There are a select few rom-coms that are clever enough in their route to a HEA that I don't mind knowing from the title how the book will turn out, but those books are few and far between, and this was not one of them. The friends-to-lovers trope rarely works for me, and it was especially annoying here, as Henry did not do enough to convince me that Alex and Poppy shouldn't have been together from the very beginning, or that their romantic relationship was destined to be more than a decade in the making. Rather than exciting, I found the slow burn annoying, and as someone who doesn't enjoy open door romance, the steam level was way too much for me.
I did like the parts of the story that explored the nature of growing up and maturing; moving away from our pasts and from our expectations for how life should be and what is expected from us; making peace with old enemies and embracing our own shortcomings. . . but these deeper themes were a very small component of a too-long book, and not enough to make up for having to slog through a drawn-out story with just a few sweet and funny moments sprinkled in. Other readers seem to really like this one, but it just wasn't a good fit for me.
My Rating: 2.5 Stars (Rounded down to 2 stars on Goodreads.)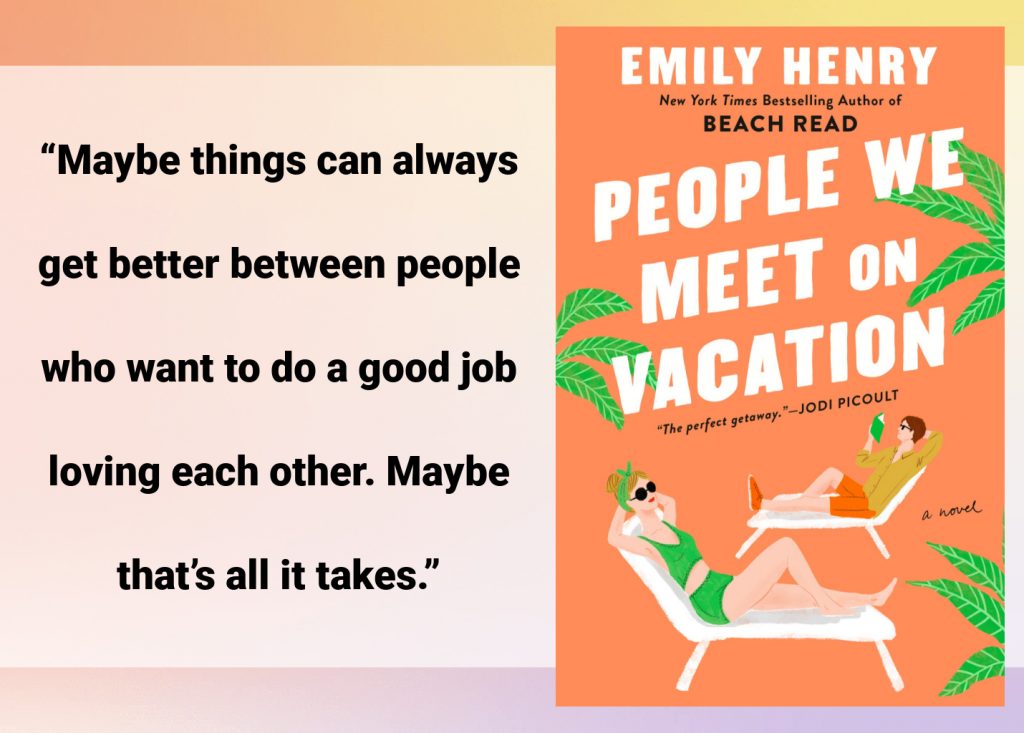 ---
Mother May I, by Joshilyn Jackson: Bree Cabbat is a happily married mother of three, living the easy life of a wealthy lawyer whose money and prestige have allowed her to all but forget her rural Georgia upbringing and the fearfulness and pretense that permeated her youth. Bree is unexpectedly forced to confront aspects of her past self when a mysterious woman kidnaps Bree's infant son and demands that Bree comply with the kidnapper's instructions if she hopes to see her child again.
Bree feels an instant connection with this kidnapper—a mother who, like Bree, would clearly do anything for her child. Bree soon finds herself acting in ways she never would have imagined in a desperate attempt to save her baby. As her own crimes and lies begin to accumulate, she uncovers parts of her husband's past that were better left buried. Now she is not only fighting to save the life of her child, but the beautiful marriage she has taken for granted.
Joshilyn Jackson does NOT play around with her thrillers. This one is intensely creepy, dominated by psychological manipulation, haunting ethical questions, and all manner of triggers. I liked the southern setting and culture, and the book takes a welcome nuanced approach to sometimes-problematic themes of revenge, power, privilege, and personal choice. The characters are quite believable, and I found myself relating to them more than I wanted to at times.
The book is best entered without too many details, so I'll try to avoid spoilers here, but I will say that the story takes a few turns I wasn't expecting, becoming one type of story when I was anticipating something totally different. I didn't love this turn or the conclusions Jackson draws from events that transpire, but I have to admit that I was glued to the page up until the final lines, and it had me rethinking some of my preconceived notions about the subjects the book addresses.
This is more of a slow-burn thriller with a lot to ponder; don't go into it expecting a popcorn read. And heads up for discussion of child endangerment, rape, addiction, and mental illness.
My Rating: 3.5 Stars (Rounded up to 4 Stars on Goodreads.)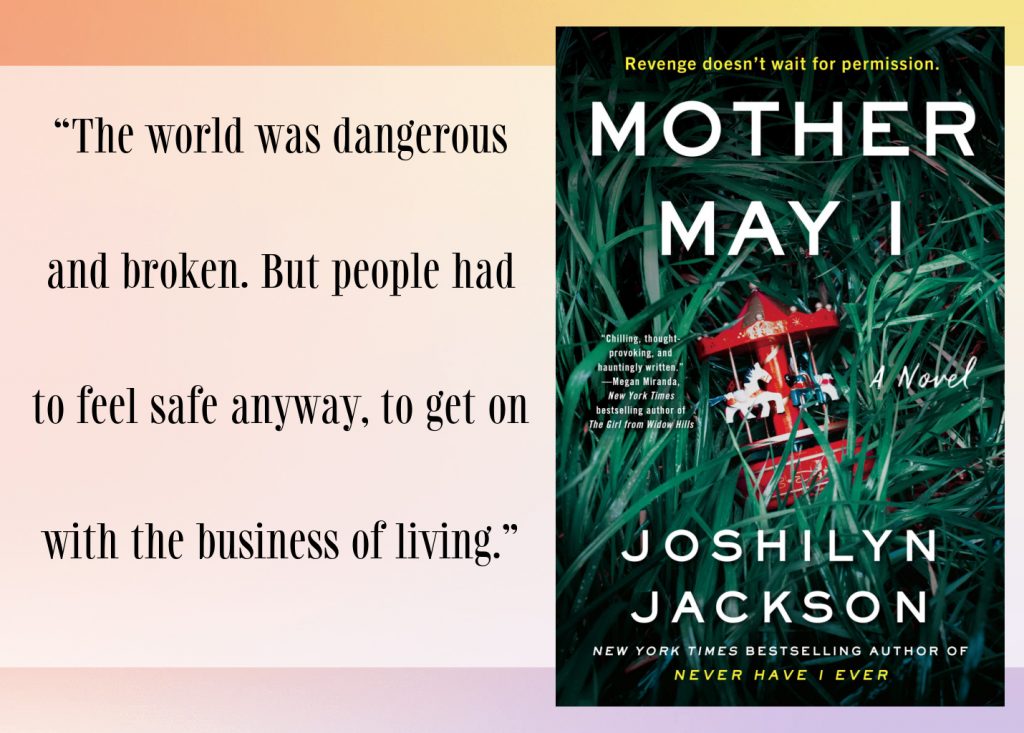 ---
Sled Dog School, by Terry Lynn Johnson: Eleven-year-old Matt doesn't fit in at school, where he's teased for his poor grades and quirky family. When an extra credit math assignment provides Matt with the opportunity to improve his failing grade by doing something he's great at, Matt opens a sled dog school to teach other kids how to mush. Matt's business gets off to a challenging start and quickly moves from bad to worse as he faces unusual students, unruly dogs, and a strained home dynamic. Matt is determined to save his math grades and maybe even make some new friends along the way, but he has a lot to learn—about math, yes, but also about friendship, hard work, resilience, courage, and the challenges of business ownership and teaching!
This middle grade book was a suggested read-aloud from our homeschool curriculum, and it wasn't a great fit for Charleston: though he liked parts of the story, the vocabulary and themes and some plot points were a little beyond him, and I think he would have liked this much more if he were a little older.
Personally, I liked the book quite a bit for its relatable protagonist, heartwarming portrayal of family, unique setting and premise, and lessons on bullying, loyalty, perseverance, and learning to work with one's strengths. The book is structured around Matt's math assignments and I loved the interdisciplinary possibilities for teaching the applied math and entrepreneurship, as well as information about dogsledding and pet ownership. This is a great read-aloud, but I'd gear it towards an upper elementaryschooler and not first grade.
My Rating: 4 Stars.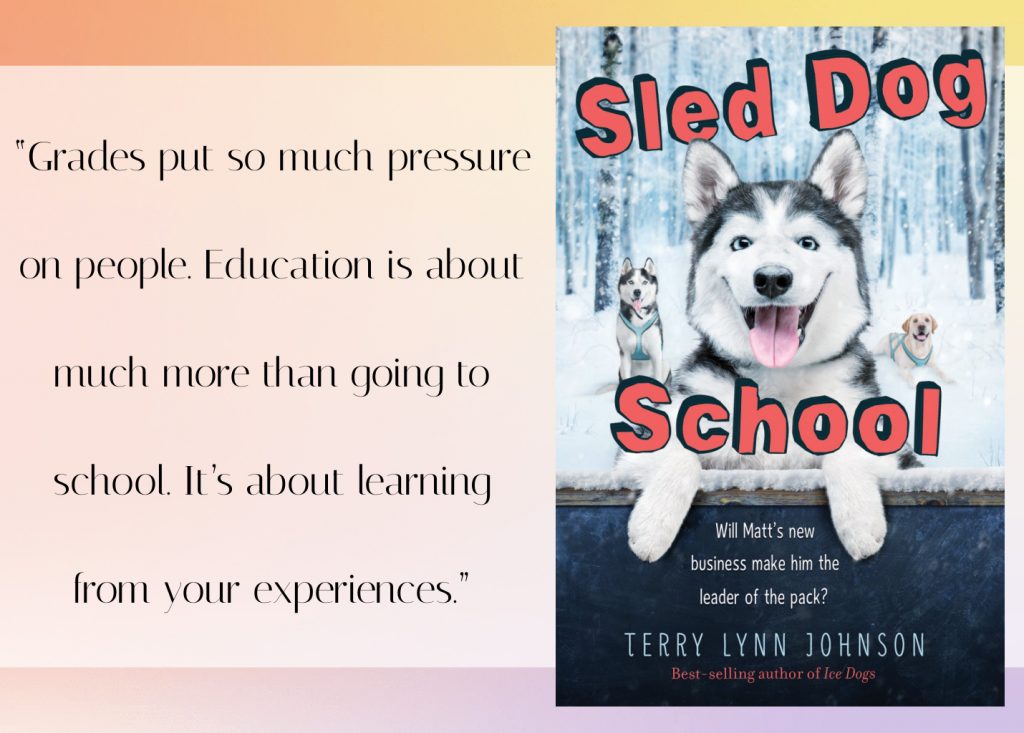 ---
The Ordinary Princess, by M.M. Kaye: Princess Amethyst Alexandra Augusta Araminta Adelaide Aurelia Anne of Phantasmorania—Amy for short—is the youngest of seven princesses, and as the youngest, there is great anticipation that she will also be the most extraordinary. And when little Amy is born, she is the most extraordinary baby. But that changes the day of her christening, when an unwelcome fairy grants her the gift of ordinariness: Amy grows up to be as Ordinary as can be, and without the beauty of her older sisters, she fails to win the affections of a suitable prince.
Before Amy's parents resort to desperate measures for finding her a husband, Amy takes matters into her own hands by running away to live undercover as a kitchen assistant at the neighboring palace. She fits right in and soon gains a friend in a handsome man-of-all-work within the palace walls. And because this is a fairy tale, you'd better believe there is some romance and a Happily Ever After in store for our young protagonist!
Charleston and I were not especially eager to read this book assigned by our curriculum, but within the first few pages we were both hooked, and both of us wound up adoring this book. It's a simple story, filled with beautiful language and delightful humor, wonderful allusions to other fairy tales (particularly Sleeping Beauty), and strong lessons about noble character and the value of inner beauty above what others see. Amy is a charming princess we were excited to watch succeed, and the side characters and setting are just as delightful. I wish Disney would make this their next feature film; the Disney Princess cannon needs Amy among its ranks!
My Rating: 5 Stars.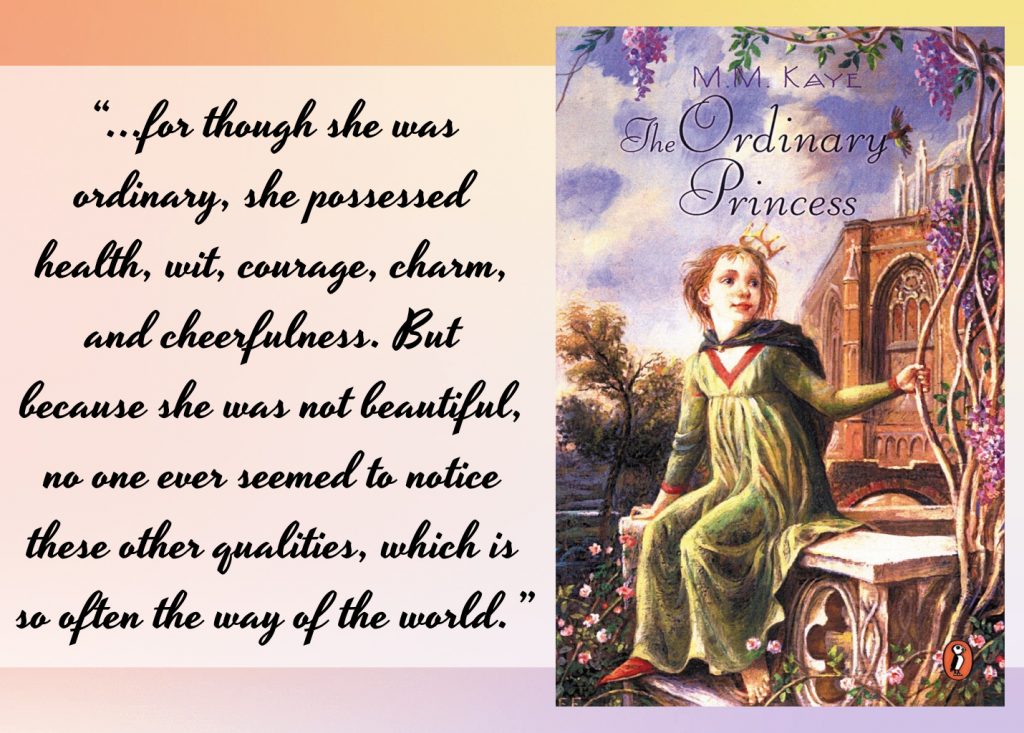 ---
Reconstructing Amelia, by Kimberly McCreight: Kate is an overworked single mother on the way to a high-stakes meeting at her law firm when she gets a call from her daughter's Brooklyn prep school, letting Kate know that she needs to come immediately: Amelia has been suspended for cheating and needs to retrieve her daughter. Kate is stunned by the news that her high-achieving daughter has gotten into trouble, and her shock turns to grief when she arrives at the school to learn that Amelia is dead. Amelia's plummet from the school's roof is deemed a suicide, presumably caused by Amelia's regret over being caught cheating, but Kate refuses to believe Amelia would take her own life. She sets out to determine the truth and clear her daughter's name, but what she uncovers is so much worse than anything she could have imagined.
Kate's present-day story alternates with Amelia's narrative from the weeks leading up to her death, along with text messages Amelia exchanged with friends and fellow students, flashbacks to Kate's pre-parenthood days, and snippets from the school's vicious gossip newsletter. These time jumps and perspective shifts slowly come together to paint a shocking picture of Amelia's hidden life—one involving teenaged cliques and sexual awakenings, questions of identity and loyalty and parentage, horrendous bullying and secret friendships, and what really goes on beneath the noses of school officials and parents who might not really have the students' best interest at heart.
This is a propulsive read with a fantastic plot structure and numerous puzzles I was desperate to see solved. It was this intense curiosity that kept me reading, despite stumbling into nearly every one of my personal "bookish loathes" (teenage angst, characters who act foolishly or refuse to tell the truth, plots that center around unnecessary secrets, death of a child, suicide, bullying, teenage sex [and homosexuality], and plenty of swearing). By the end, I was impressed with the author's creativity in crafting a multi-layered mystery, and I did find the ending mostly satisfying (even though I kind of hated it). But the book takes too many weird turns and leaves too many loose threads for me to be totally on board with how it all played out. There are quite a few parallels to the storyline of A Good Marriage and while I enjoyed spotting the similarities, it has me curious if all of McCreight's books are quite so predictable in terms of their themes, setting, and specific elements of the plot (which I won't go into here as it would give away too much of both mysteries).
This is ultimately a story of a mother and a daughter who love each other dearly yet whose love wasn't quite enough. I loved their dynamic but was disappointed by the lack of redemption in their story, and parts of their mother/teen-daughter relationship terrified me (not to mention the nightmares brought on by descriptions of poor teenage behavior that frightened me even more!). I also wanted more from the characters themselves, who seem almost like an afterthought in this plot-driven story.
This book is slotted as adult fiction, and while the themes are definitely not something I would want a younger audience reading, the book's tone felt very YA to me. At times this bothered me, but I eventually grew to like the genre-bending: it's a little YA, a little women's fiction, part family drama and part thriller. It's definitely entertaining, but even more disturbing, and though I couldn't not finish it, I'm not exactly glad to have the memory of this book in my mind. Please proceed with caution.
My Rating: 2.5 Stars (Rounded up to 3 Stars on Goodreads.)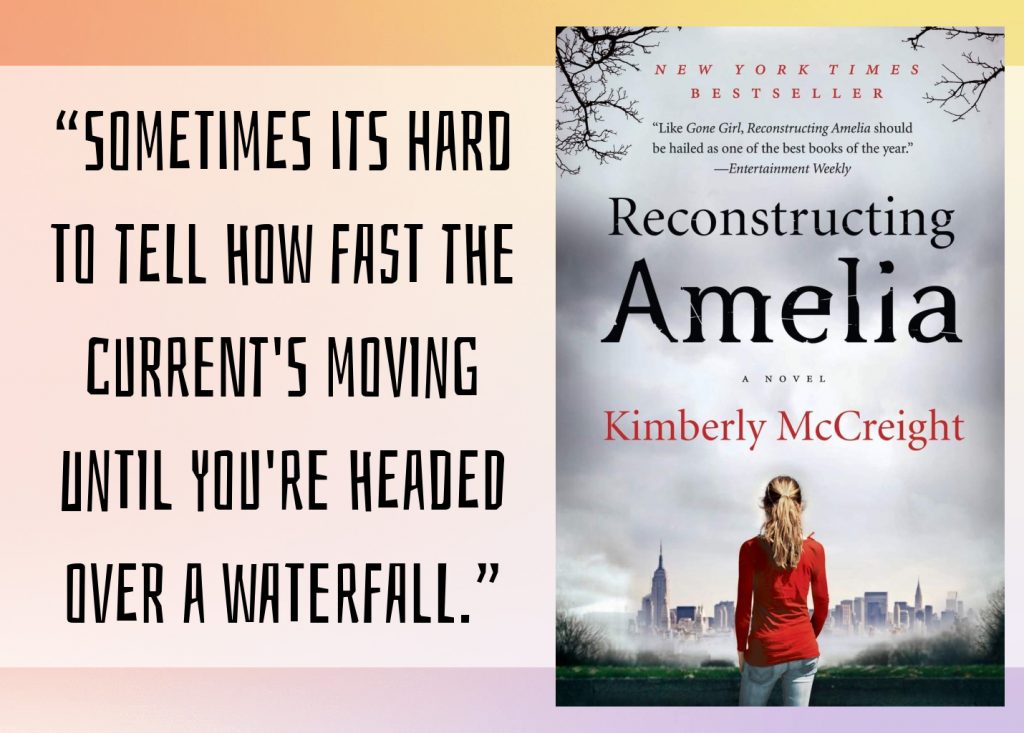 ---
The Fortunate Ones, by Ed Tarkington: Charlie Boykin didn't have an easy start in life: the son of an unwed teenage mother and a father who died in Vietnam before Charlie's birth, Charlie grew up in a seedy Nashville neighborhood where his mother waited tables to make ends meet. Charlie's fortunes change when he is admitted as a scholarship student to an elite private school, where a popular upperclassmen named Archer Creigh takes Charlie under his wing. It isn't long before Charlie has fallen under the spell of his benefactors, drawn in by the wealth, the prestige, and the cavalier disregard for the rules. Though a perpetual outsider, Charlie gradually merges with his new peers, willingly overlooking the hypocrisy, pride, and deceit all around him in exchange for a life of ease. One fateful night, when Charlie is on the cusp of adulthood, he discovers that much of his new life was built on a lie. He knows he no longer desires a place among Nashville's fortunate ones, but Charlie has changed too much to return to the life he once knew.
The story is told in retrospect, with a much older Charlie reflecting on his earliest experiences with the Nashville elite—who he knew them to be at the time, how he was shaped by his teen years among their set, and how he has evolved in the decades since Arch first captured his attention. The narration is an odd blend of pragmatic and wistful, with a stoic recounting of the story interrupted by profound insights gained over years of introspection.
I don't know that I would have picked up on the Great Gatsby parallels if they weren't referenced in the jacket copy; after being made aware of them, I could see connections to Gatsby, but more in the novel's structure and themes than in the story itself. Like The Great Gatsby, this is a book about rich people acting badly, centering on the juxtaposition of frivolity and tragedy, the nuances and misperceptions involved in class and privilege, and the ways that these issues intersect with politics, art, family, psychology, and identity. The book's tone is haunting, a hazy portrait of unsavory society life examined through the laser-sharp eyes of one almost-insider who somehow made his way out.
I can't say that I enjoyed this book, but I was deeply impressed with it for both the writing stye and the poignant thematic elements. It's an engaging read that goes down deceptively easily until one pauses to reflect on the novel's undercurrents of power dynamics and woundedness (masquerading as pride) in the stories beneath the story. The characters are recognizable and relatable, if not always likable, and I wanted to root for them even when I couldn't quite bring myself to do so.
I was most intrigued by the storyline dealing with a mayoral election and was fascinated and appalled by the fraternizing, scheming, and corruption involved—all elements of the political world I wish were not true, but believe they are; the book helped me understand how such political underhandedness is deemed permissible by some, and why issues of privilege, race, culture, and history play into the modern political landscape in ways that are inexcusable but largely unavoidable.
I wanted something different from the book's pacing, and hated the decade leaps. The ending was satisfying, though very sad—which really is the only possible end for such a tragic story, though there were some redemptive elements. I would also give the book a 8-line edit if I could. Overall, I found this to be a compulsive read that left me with much to think about.
My Rating: 4 Stars.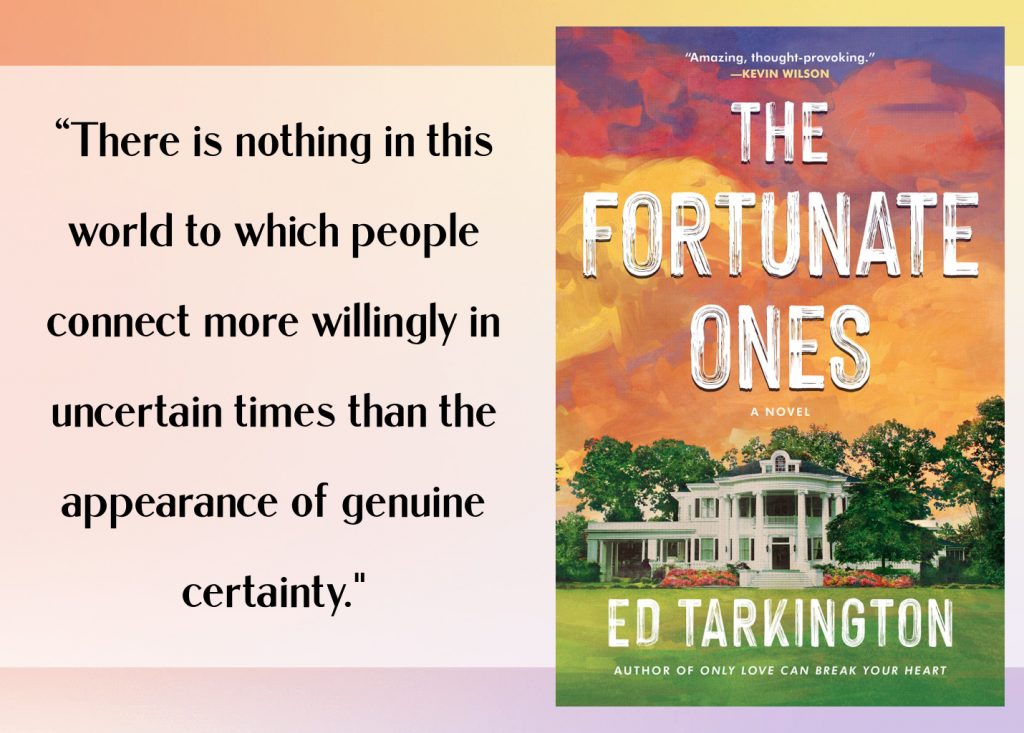 ---
In case you missed it, you can find this month's nonfiction reviews right here.
Have you read any of these books? If so, I'd love to hear what you thought!