On our first Valentine's Day together, Luke and I had only been dating for a little over a month. Still in the lovey-dovey stage of early romance, we used the holiday as an excuse to fulfill every romantic cliché in the book. I baked Luke a batch of his favorite cookies and neatly stacked them into a cookie jar, with promises to keep that jar filled for years to come. Luke had a huge bouquet of lilies delivered to my house on Valentine's Day morning, and showed up with roses and a stuffed pink puppy that afternoon when he picked me up for a romantic stroll through the park. That night, over dinner at our favorite restaurant, I handed Luke a "couples journal" in which I'd hand-written the first of many love letters that would one day fill its pages. And after dinner, when we got back to the car, Luke played a cd of a song that he'd written and performed just for me.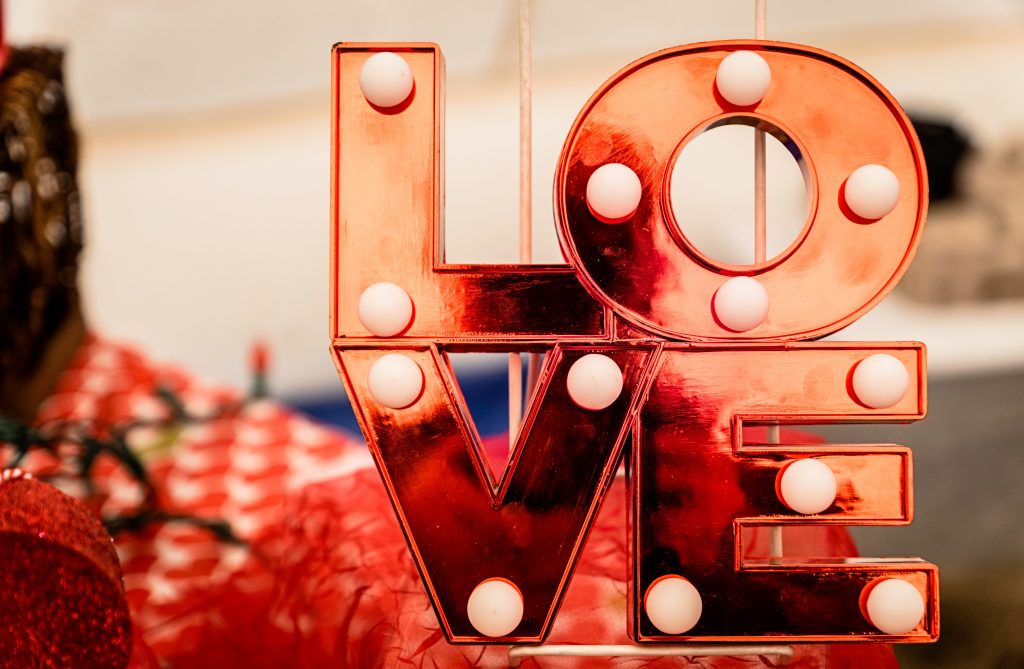 It's probably a good thing that we went all out for that first Valentine's celebration, because in thirteen Valentine's Days together, that was the one and only time we've done a single thing to celebrate! By the following February, we were already married, and with the holiday falling so closely after our wedding and butting up against both of our birthdays, we didn't feel the need to acknowledge the romantic day with anything other than store-bought greeting cards.
Our tradition of NOT doing anything to celebrate Valentine's Day has stuck around, and while I sometimes miss the cutesy romance of those early days together, I'm happy to have fallen into something much deeper and richer with my forever partner: old, settled love.
If popular culture is to be believed, true love is all about the beginnings—the impossibly charming meet cute, those first breathless interactions, the stolen glances, the butterflies and shy smiles and witty pick-up lines and passionate embraces . . . . Young romance is a scene-stealer, and for good reason: it's sparkly and exciting and new, brimming with potential and absent of the conflicts and baggage that are the battle wounds of an established relationship.
But as everyone who has fallen in love knows, that sort of love isn't sustainable, nor would we want it to be. Young love is exhilarating and showy, but also exhausting and shallow. It's no wonder that the seeds of young love often wither and die before they have the chance to take root. However, if pruned and cultivated, they have the potential to flourish into something substantial and majestic.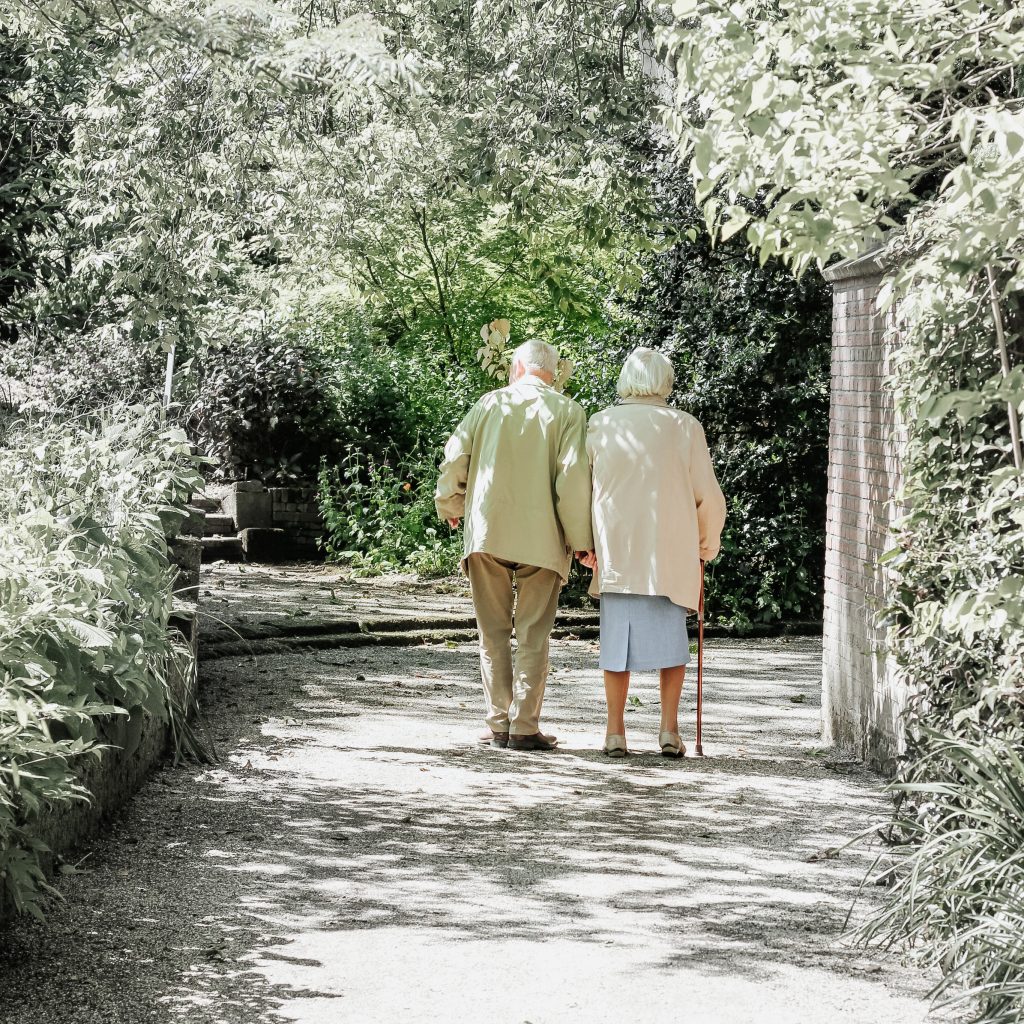 Years of loving another person through troubles and hardship may dim the brilliance of young love, but a lifetime of committed, sacrificial partnership yields something much more alluring, valuable, and pure, with the fool's gold of young love being exchanged for the 24-karat variety.
In her book What's It Like to Be Married to Me?, Lisa Dillow shares this anonymous quote:
Is there anything more beautiful in life than a boy and a girl clasping clean hands and pure hearts in the path of marriage? Can there be anything more beautiful than young love? And the answer is given. "Yes, there is a more beautiful thing. It is the spectacle of an old man and an old woman finishing their journey together on that path. Their hands are gnarled, but still clasped; their faces are seamed but still radiant; their hearts are physically bowed and tired, but still strong with love and devotion for one another. Yes, there is a more beautiful thing than young love: old love."
While Luke and I aren't exactly old, these days I feel like we have more in common with that old, gnarled couple than the giddy twenty-three-year-olds who celebrated their first Valentine's Day together more than a decade ago. We've lived a lot of life in our twelve years together, and as we've grown up as individuals, our relationship has also grown. It's steadier, less anxious to impress and more eager to serve. It is rooted in shared values and experiences, having weathered many storms and prepared to face more.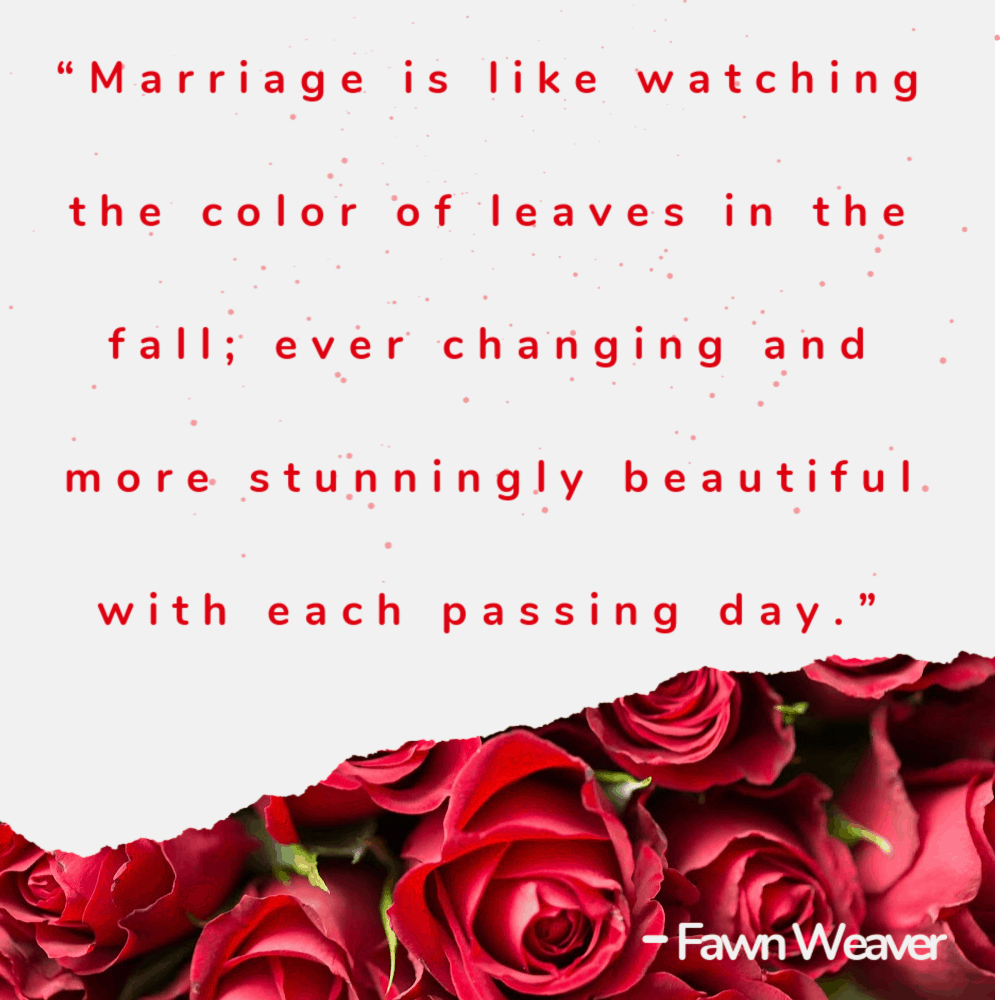 In her book, Linda Dillow continues her reflections on old love with this poem, written by her friend Judy Dunagan about her parents: after serving in ministry together for sixty years, her father is now caregiver to his wife, who is succumbing to Alzheimer's.
Their dance took my breath away.

Heads bowed toward each other, face to face.

She in a pink bathrobe, her hands gripped on her walker.

He is gently coaxing her to take steps toward him as he guides the front of her walker.

He is guiding her toward her hospital bed,

Placed recently at the foot of the bed they've shared for almost 60 years of marriage.

She is breathing heavily as if she's run a marathon,

Taking only ten steps from the bathroom where her

Husband just helped her like she helped me when I was a toddler.

He gently helps her into her new bed.

She looks at him with frightened, childlike eyes and says, "I am afraid." He says, "Don't be afraid, Jesus is here."

He tucks her in while they quietly sing "His Name is Wonderful!"

She still remembers most of the words of this favorite hymn.

Her voice is still beautiful and she sings on key.

He brushes her cheek with a gentle kiss,

And covers her with his prayers.

He then goes to their bed alone. With his bride in her hospital bed at the foot of his bed,

She soon falls asleep, safely under the shelter of him.
I've read this poem at least a dozen times now, and it still brings tears to my eyes with each reading. This simple moment between two elderly individuals showcases every one of my ultimate #couplegoals. The husband's compassion, service, and faithfulness. The wife's courage and trust. Their joint perseverance and unwavering commitment to the Lord and to their marriage vows.
This is what I dream of for my marriage. It might not make for a Box Office hit or a viral Instagram post, but this is more romantic and more desirable and more imitation-worthy than any cheesy Valentine's Day cliché. The beauty and majesty of steadfast, devoted, wholehearted OLD love.