In a world that feels all sorts of unusual right now, I'm finding comfort in pockets of normalcy. One such pocket is books, and book reviews. Even though my mind has been struggling to focus on books as much as I would like, they're a habit I refuse to give up. Here is a look at five books I've read in the past month.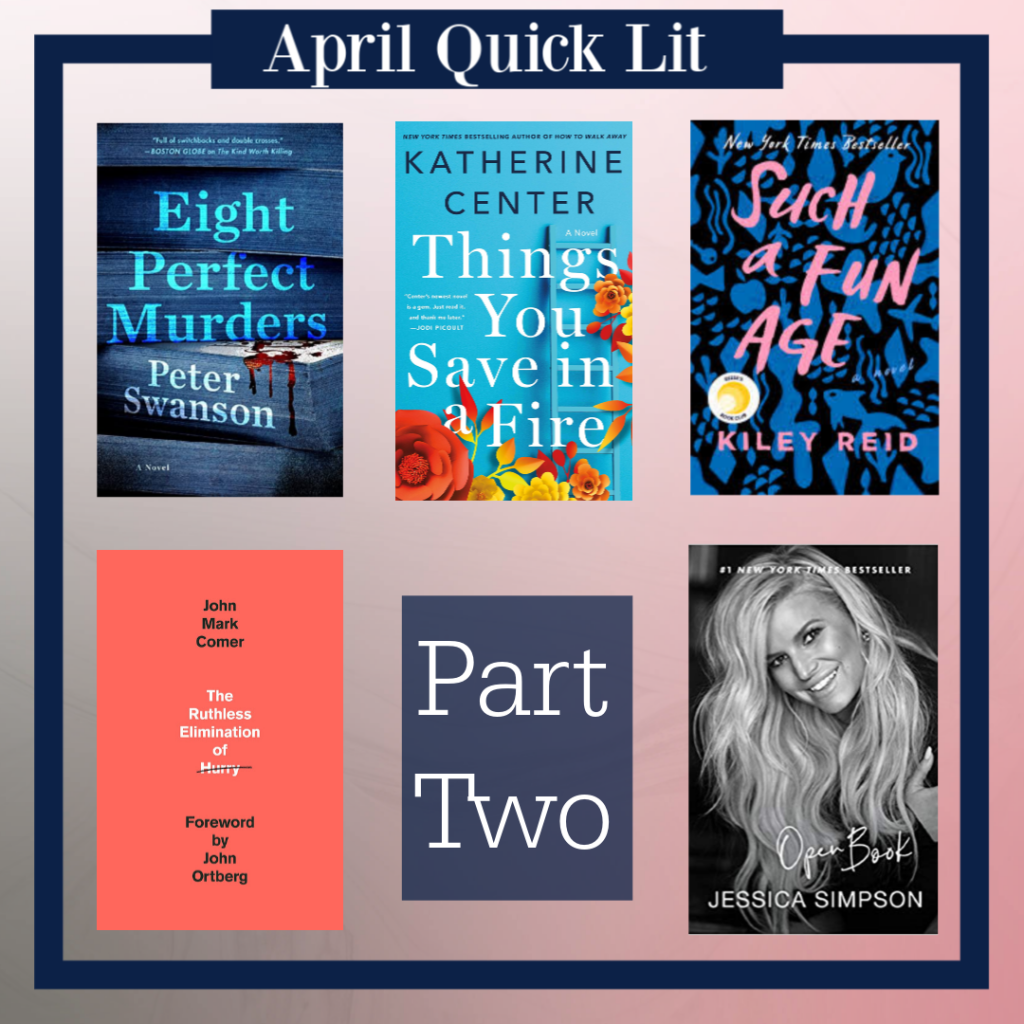 Things You Save in a Fire, by Katherine Center: Cassie Hanwell is a Texan firefighter who loves her job because 1) she is good at it and 2) it provides her with a needed distraction from confronting past traumas. But Cassie's past is brought to the forefront when her estranged mother contacts Cassie, asking Cassie to move to Boston to care for her while she recovers from an operation. Cassie reluctantly agrees and is transferred to an all-male fire station in Boston that is drastically different from the station she left behind in Austin. Cassie is met with hazing, a lack of funding, poorly maintained facilities, and a crew that is not at all happy about her arrival. While Cassie attempts to make herself at home in this hostile environment, she finds herself falling for the station's handsome young rookie. This is new territory for her because relationships between firefighters are off limits, not to mention the fact that Cassie simply doesn't fall in love.
While I enjoyed the writing style and set-up for this book, I struggled to get through it. The romantic storyline was too predictable for me, and the un-nuanced anti-patriarchy themes overshadowed what could have been a constructive exploration of feminism, trauma, and healthy relationships. A highlight was the firehouse setting; I enjoyed learning about the life and work of a firefighter, especially from the viewpoint of a woman. I also did find the ending very satisfying; I just wish the book had picked up for me before the last couple of chapters.
My Rating: 3.5 Stars.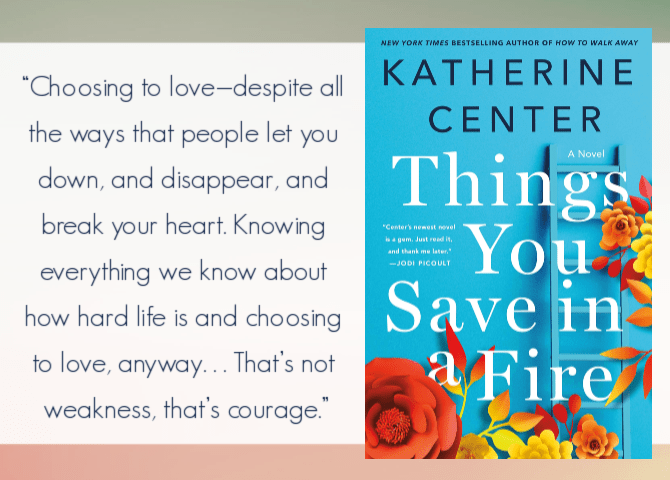 ---
The Ruthless Elimination of Hurry: How to Stay Emotionally Healthy and Spiritually Alive in the Chaos of the Modern World, by John Mark Comer: One of the few bright sides to the coronavirus and social distancing is that it has forced us all to slow down. The need for this had already been on my radar prior to the virus, but my reading of this book during the quarantine was certainly fitting!
John Mark Comer was a successful pastor of a megachurch, but at the age of thirty he hit a wall and realized that his insanely busy life was no longer sustainable. He was stressed and overwhelmed, his family was falling apart, and he knew the lack of margin in his life was preventing him from accessing God's best. Comer began to make some drastic changes in order to eliminate hurry from his life, and with this book he helps readers join him in this countercultural but deeply important endeavor.
Part One of this book outlines the problem: why hurry is the enemy of the spiritual life, how society has gotten to this place of incessant hustle, and why this is simply not okay—for anyone, and especially for followers of Christ. In Part Two, Comer shows us the solution to this problem as we see it in Scripture. And in Part Three, he outlines four Christ-inspired spiritual disciplines that we can begin implementing in order to reduce hurry: silence and solitude, sabbath, simplicity, and slowing down.
Luke and I both read this book, and we each loved it. Comer has some extremely insightful thoughts about hurry (particularly the history of hurry, and how it fits in—or doesn't—with Biblical principles). While few of his suggestions are new, I appreciated his presentation of them and enjoyed reading about them in a spiritual context. (I've previously read many books about minimalism and simplicity from secular writers, but liked seeing how these concepts fit in with a Biblical belief system.) Some of his ideas seem impractical on the surface, so it was helpful to read about how Comer has personally achieved success in these areas.
This is the second book I've read from John Mark Comer and I love his writing style and the way that his mind processes ideas. (He is an Enneagram 1, like me, and his Myers-Briggs type is very similar to mine, which might explain why his ideas resonate with me.) If you've felt overwhelmed or over-hurried and are looking to make some changes, I'd definitely recommend this book.
My Rating: 4 Stars.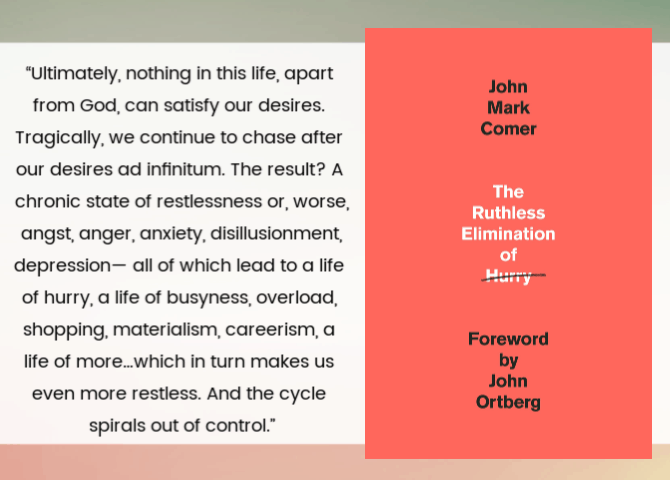 ---
Such a Fun Age, by Kiley Reid: Emira is a twenty-five-year-old black woman who hasn't quite found her way in life, but who enjoys her job babysitting two little girls. Emira's employer, Alix Chamberlain, is a wealthy white woman who earns a living helping other women live with confidence. The employer/employee relationship between Emira and Alix begins to shift when Alix asks Emira to bring her two-year-old daughter to the supermarket late at night. The store's security guard accuses Emira of kidnapping the child, an incident that is recorded by a (white) bystander who soon begins a relationship with Emira. While Emira is quick to forget about the incident, both Alix and the filming bystander are set on making amends—even when doing so could make the situation worse. The event serves to make both Alix and Emira aware of the complex nature of race relations in America as they navigate new discoveries about themselves and the strange worlds and roles they find themselves in.
This book was not at all what I expected. While the drama hinges on the high-stakes supermarket event, a majority of the book is more domestic and less dramatic than is conveyed by a plot synopsis. We get some great insights into the mindsets, actions, and personalities of both protagonists while exploring important and challenging themes of racism and privilege. In particular, the story provides a worthwhile examination of some very prickly components of race relations, such as white savior complex and unknowing/unintentional bigotry. There are no clearcut answers here and no real heroes, which I found fitting for such a complex subject matter.
Although the themes are heavy, the reading experience is not. The book manages to be humorous and engaging, in addition to being very relevant. The story gave me a lot to think about and made me aware of many of my personal biases and how I've gotten these issues wrong in the past (and often still do today); but thanks to the lighthearted prose, I didn't feel like I was being preached to. I appreciated the nuanced approach and the chance to examine these ideas through story, outside of the sterile sound bites and news pieces. It isn't a perfect book, and I wish there had been more finality to the primary storylines, but I'm certainly glad that I read it and know I won't view black/white relations in quite the same way again.
My Rating: 4 Stars.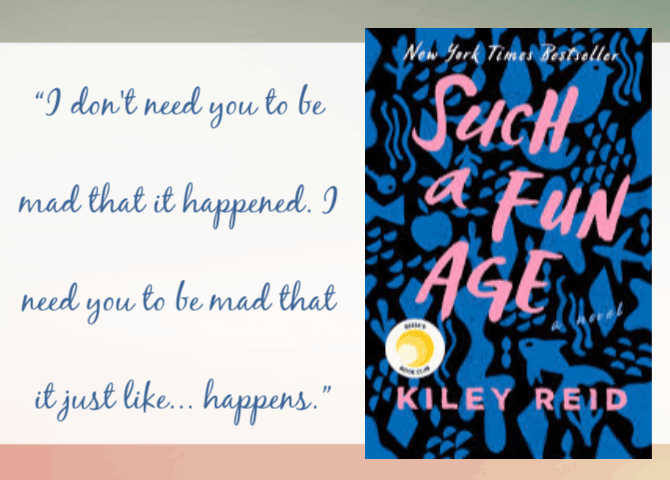 ---
Open Book, by Jessica Simpson: I'm not a Jessica Simpson fan (it's not that I don't like her, just never knew much about her), but I had been hearing so many great things about this book that I couldn't wait to listen. (I "read" the audiobook, of course, because listening to celebrities read their memoirs is the only way to go!) I was surprised and impressed by the length and depth of this book. Jessica takes us back to her childhood, sharing openly about childhood abuse, bullying, and the tragic death of her cousin, and recounting stories from her life in church youth group as the daughter of a pastor. She lays out the details of her entrance into show business (including a heartbreaking rejection from the Mickey Mouse Club and her start as a Christian music artist); her earliest successes in the music industry; and of course her short-lived marriage to Nick Lachey. There are also plenty of juicy tidbits about her post-Nick dating life, and many heartwarming stories about her current life as a devoted wife to a former athlete and mom to three kids. Jessica's life has not been as charmed as it would seem from the outside, and she is candid about her disordered eating, addiction, familial strife, and difficulties with overcoming perfectionism and people pleasing.
I found Jessica's memoir refreshingly transparent, marked by a vulnerability born from years of therapy and personal reflection. While she occasionally dips into victim mentality, she seems to have a healthy perspective of both her hardship and her privilege. I was surprised by how much I related to her insecurities, and and I admired her willingness to open up about her alcoholism, struggles with body image, and attempts to balance her personal experiences with others' perceptions and expectations.
I was somewhat confused by Jessica's brand of Christianity, specifically as it pertains to her sex life—about which she is very candid. However, I did appreciate her reflections on faith and God and found it interesting to see the ways in which her beliefs have (or haven't) impacted her life and career.
The book does contain quite a bit of image management and more gossip than necessary, but in general it has more of an inspirational feel than your typical tell-all book. Though I'm sure Jessica had some help with the writing, it is very well constructed and reflects an intelligence that few would have suspected from this star.
I always like memoirs that help me better understand and relate to the author; even better when I come away from the book liking the subject more than I did before reading. That was certainly the case with this book and I'm so glad I listened.
My Rating: 3.5 Stars.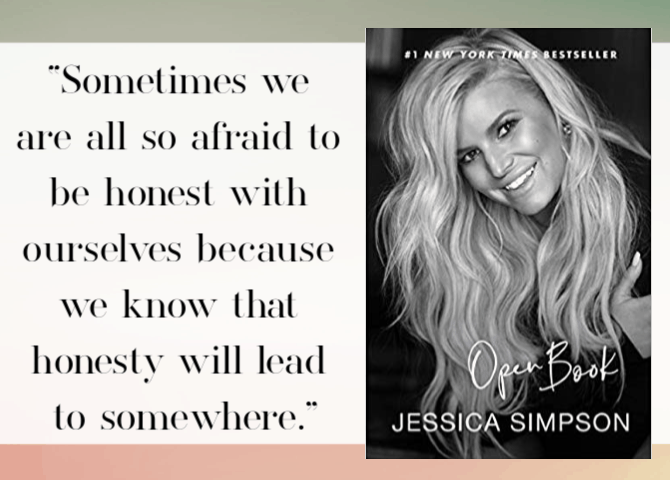 ---
Eight Perfect Murders, by Peter Swanson: Several years ago, Malcolm Kershaw—the owner of a mystery book shop—published a blog post listing eight perfect murders in literature: Agatha Christie's A. B. C. Murders, Patricia Highsmith's Strangers on a Train, Ira Levin's Death Trap, A. A. Milne's Red House Mystery, Anthony Berkeley Cox's Malice Aforethought, James M. Cain's Double Indemnity, John D. Macdonald's The Drowner, and Donna Tartt's A Secret History). In subsequent years, Malcolm's attention has been otherwise occupied (most notably by the death of his beloved wife), and that list has become a distant memory. So Malcolm is understandably surprised when a young FBI agent appears at his door asking for information about those eight murders. According to the agent, there's a killer on the loose who appears to be using Malcom's list as a template for his own series of perfect murders. Suspecting he might have inadvertently played a pivotal role in this string of deaths, Malcolm begins to pursue the case on his own and it soon becomes clear that this mystery is very, very personal.
This is such a clever novel that tapped into my personal obsession with mysteries and my love for books about books. I enjoyed the combination of more classic mysteries with the unreliable narrator trope that is so popular in modern-day thrillers. I felt the author did an excellent job of creating a fresh protagonist while paying homage to many classic sleuths.
My one caveat in recommending this one is that it contains spoilers galore. If you haven't yet read all eight of the mysteries listed among the eight perfect murders (and plan to), you'll want to skip this book, as the plot twists of each of those mysteries are fully explored within this novel. However, as someone who doesn't mind a plot spoiler, this book significantly added to my mystery TBR. I'd love to return to Eight Perfect Murders after reading all eight of those titles. The book also has me thinking of which books I would include in my own list of "perfect murders", and I can't help but wonder whether or not those murders are truly perfect!
My Rating: 4 stars.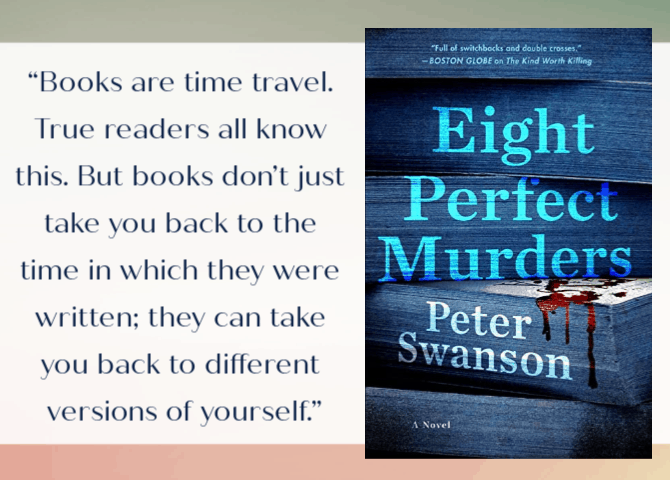 ---
I'm linking up with Modern Mrs. Darcy to share what we've been reading lately. If you are here from the link-up, thanks for stopping by! You can read Part One of this months book reviews right here.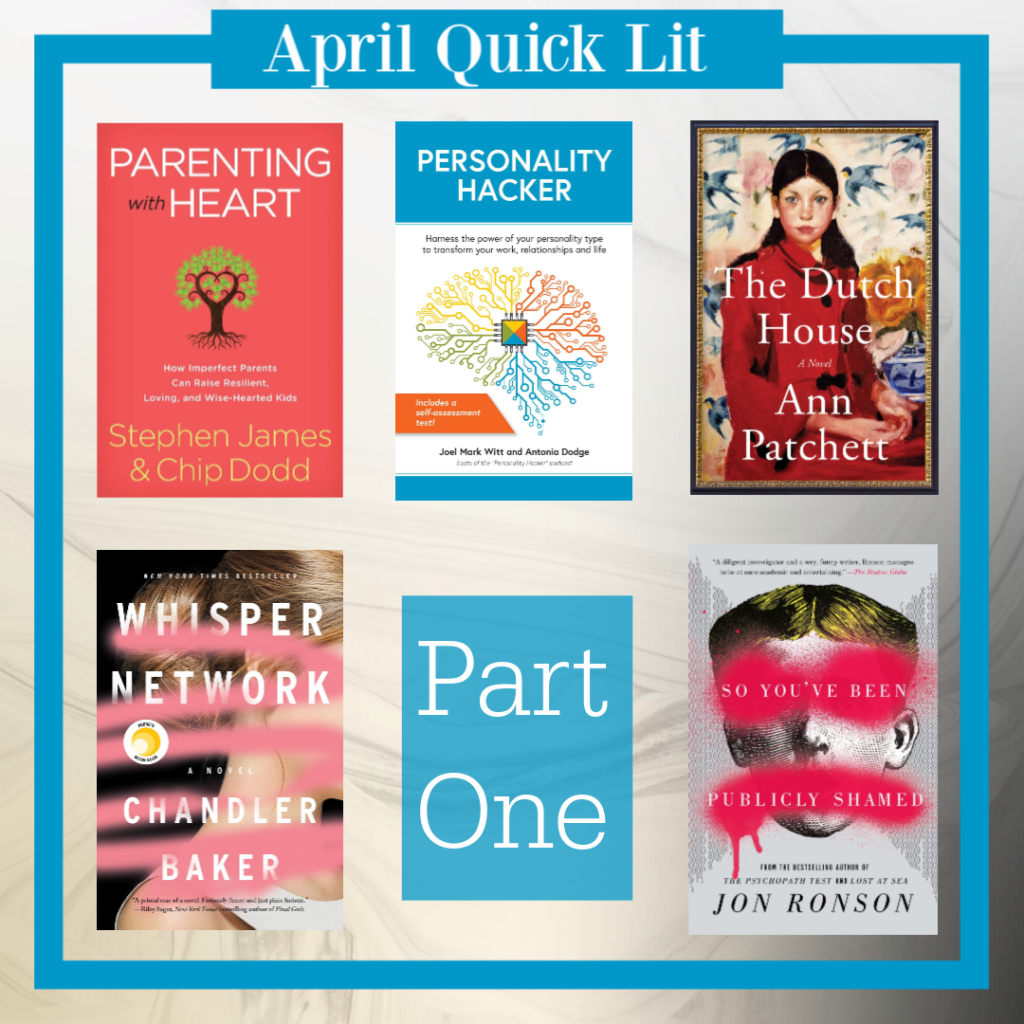 And come back next Monday when I'll share reviews of five more recent reads.