Welcome to Quick Lit week, the few days each month when I share reviews of all the books I've been reading. It was a successful reading month, and though I read fairly broadly, today's reviews fall into two distinct categories: Christian Living (a pet favorite genre of mine) and Romantic Fiction (a genre that is definitely hit-or-miss for me). Despite their similarities, each of these books offered something unique. Let's dive into the reviews!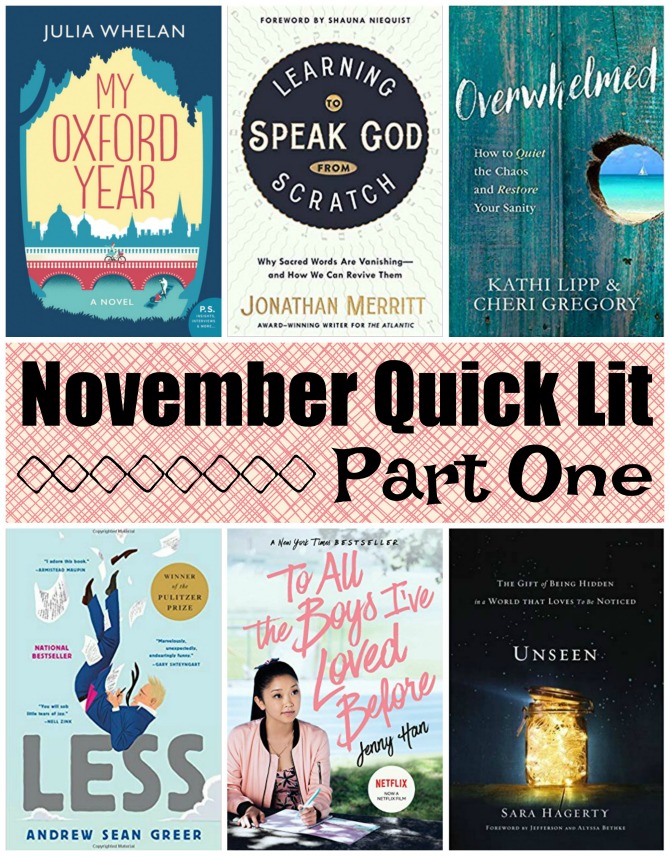 Less, by Andrew Sean Greer: Arthur Less is a failing novelist on the cusp of turning fifty. His long-time lover has announced his marriage to another man, and in an effort to avoid the awkward wedding, Less embarks on an around-the-world journey. As he passes through Paris, Morocco, India, and Berlin, Less narrowly misses death, love, and mishap and confronts his status as a middle-aged man with little to show for his lackluster years on earth.
This book has gotten a lot of attention since it was announced as this year's winner of the Pulitzer Prize. I can understand the hype. Less is satirical and observant, with lyrical and witty prose and an endearing protagonist. Arthur Less is anxious and vain but also whimsical, earnest, and kind. And what reader doesn't love a book about an author—even a struggling one. I enjoyed the tongue-in-cheek commentary from a quirky narrator (whose identity is revealed in the book's final pages), as well as the hard-hitting themes of inadequacy, irrelevance, unfulfilled dreams, and unrequited love.
The story itself meanders and the book would have lost my attention altogether if not for the lovely prose. However, I did find the ending very satisfying. I don't read much LGBT fiction, but this one was not at all gratuitous which I appreciated. I was surprised by how much I related to the main character, whose life is in no way like mine, but whose emotions and experiences are fairly universal.
My Rating: 3.5 stars.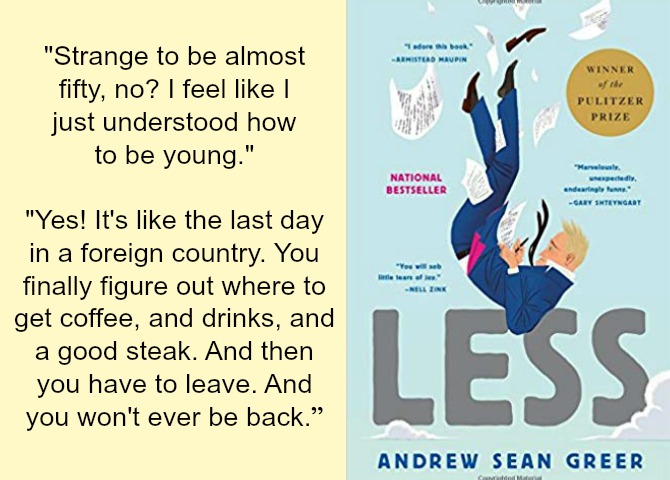 ---
Unseen: The Gift of Being Hidden in a World that Loves to Be Noticed, by Sara Hagerty: It can be easy for Christians to get showy with our faith. We are told to proclaim the Gospel, and it often feels good to do so. We reap the rewards of validation from other believers, and it's easy to work for quantifiable measures of our success (how many souls we've saved, or missions trips we've been on, or books we've written). However, so much of our faith is NOT external, but takes place within the heart, and in places that are unobserved.
In Unseen, Sara Hagerty examines Scripture and her personal story to identify the unwitnessed places where God has shown up and made a difference. She helps us distinguish our value from our actions, and invites us to join her in leaning into God's beauty and greatness, embracing a story that we might not have written for ourselves but that glorifies Him. Sara's journey has been a difficult one, and not particularly glamorous, but through it she has learned to rely on the Lord and become fully dependent upon him.
This is a quiet book, written from the heart. Sara's life as a mom to six kids may appear mundane and lacking purpose. But it is the quotidian nature of her day-to-day that has led her to open up to God, and that drew me to this book. (This post speaks to my interest in this subject lately.) This was such a beautiful and important reminder that the small things—the things that nobody sees—matter, because it is in these small things that God reveals Himself and draws us and others to him. I especially appreciated her reflections on her period of infertility and what God taught her during that time. I'd highly recommend this to readers (especially stay-at-home-moms) who are questioning their relevance and their ability to impact God's Kingdom amidst life's drudgery.
My Rating: 4 stars.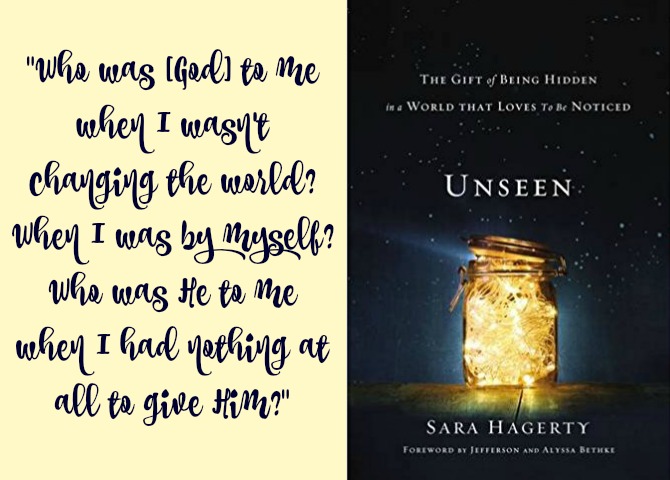 ---
To All the Boys I've Loved Before, by Jenny Han: Lara Jean Song hasn't experienced much romance in her sixteen years. Since her mother's death years before, Lara Jean's energies have been focused on her family, especially her sisters. However, Lara Jean has loved five boys—all from a distance, and all boys she never thought she had a chance with. Throughout the years, she wrote love letters to each crush, storing them safely in a hatbox where they could never be found. . . until the day when the letters are secretly mailed and Lara Jean's love life is unceremoniously launched into a chaotic start.
One of the letter recipients is Josh, the boy next-door who was recently dumped by Lara Jean's older sister, Margot, just before she left for college. In an effort to convince Josh that she's over her crush (though she's clearly not), Lara Jean starts up a pretend relationship with Peter, a popular boy who also received a letter and who agrees to the plan in order make his own ex jealous. The relationships grow complicated, as do the dynamics within Lara Jean's family as she takes on the role of big sister to Kitty now that Margot is gone. Drama ensues, but tender moments also make strong appearances as Lara Jean learns how to follow her heart.
My experience with YA romances has been patchy, and I wouldn't have picked this one up except that I'd heard great things about the recent movie adaptation; I figured I'd give the series a chance. And I liked it much more than I'd anticipated! I loved the character of Lara Jean, who is a helpless romantic yet also practical and responsible. I appreciated Lara Jean's strong moral compass, especially her commitment to abstinence and her willingness to put her family above her romantic connections. She is a believable 16-year-old, with plenty of room to mature but demonstrating quiet confidence and healthy emotions. Her family is portrayed as close-knit and loyal, which is lovely. The other characters (namely the two primary love interests) are also intriguing and multidimensional.
While I found the book's premise a bit cheesy, the plot moves at a quick pace and easily held my attention; and while I wasn't a fan of all the relationship drama, there was quite a bit less of it (and also less sex and language) than most YA romances. I enjoyed the book enough to place my library hold for the next in the series; this book ends on quite the cliffhanger and I'm eager to find out's in store for Lara Jean!
My Rating: 3.5 stars.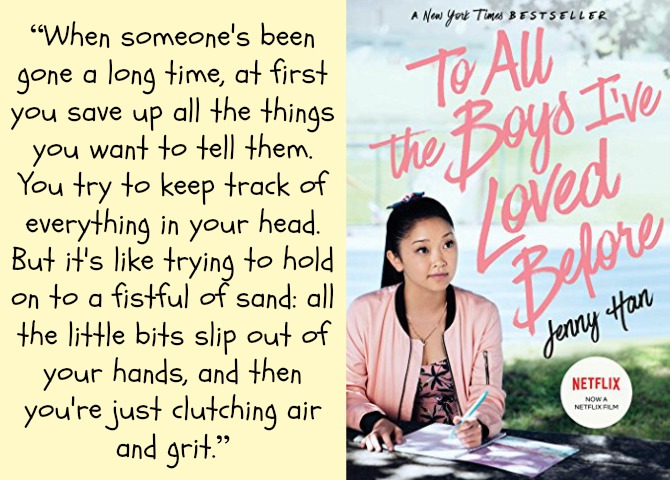 ---
Overwhelmed: How to Quiet the Chaos and Restore Your Santity, by Kathi Lipp and Cheri Gregory: Though I hate to admit it, "overwhelmed" is a descriptor that applies to me at nearly any given moment. I have an incredibly low capacity for stress, and though I've gotten better at managing it, feelings of overwhelm are still a daily burden. Which is why my ears perked up when I heard the authors of this book interviewed on a recent Focus on the Family podcast. I liked what they had to say and immediately downloaded the audiobook.
In the first half of this book, the authors dig deeper into the causes of our overwhelm. They explain that sources of overwhelm vary according to different personality types and, after helping readers identify their specific stressors, they outline a path to making life more manageable. In the second half of the book they discuss specific stress-reducing strategies, such as eliminating clutter, implementing routines, practicing self care, and establishing interpersonal boundaries.
Many of the actionable items discussed in this book were ones that I've already implemented, or have been meaning to; there aren't many new ideas (at least not ones that were new to me, the self-help enthusiast), but I still found it helpful to hear the strategies reiterated, and I liked seeing how the authors have used them to meet their personal needs. For me, the most helpful portions of this book were the beginning chapters that got to the root causes of overwhelm and how it pertains to personality. They even touch on how overwhelm affects Highly Sensitive People (that's me!). Their ideas on how to simplify decision-making were incredibly helpful, as was their process of creating a Personal Manifesto to clarify personality-driven strengths and weaknesses and guide us in prioritizing our time and energy.
I appreciated (NEEDED) this book's acknowledgement that I'm not crazy for experiencing stress and overwhelm; it's a nearly universal problem, it just manifests itself differently with each individual. The authors emphasize that every one of us has a different-sized plate (capacity for stress); there is no right or wrong size, but we must each learn to adjust our lifestyles to accommodate our uniquely sized plates. I like that they don't offer a one-size-fits-all plan, but show how to create a plan that will work for you.
Two chapters from this book especially stood out to me. The first was Chapter 4, which focuses on building up others while tearing down overwhelm: in this section, the authors illustrate ways we can capitalize on one another's strengths rather than spending our energy envying another person's abilities. I also loved the final chapter, which is about Sabbath—I was convicted by their explanation of how it relates to a relinquishing of control, and I appreciated the detailed suggestions for making Sabbath doable.
My Rating: 4 stars.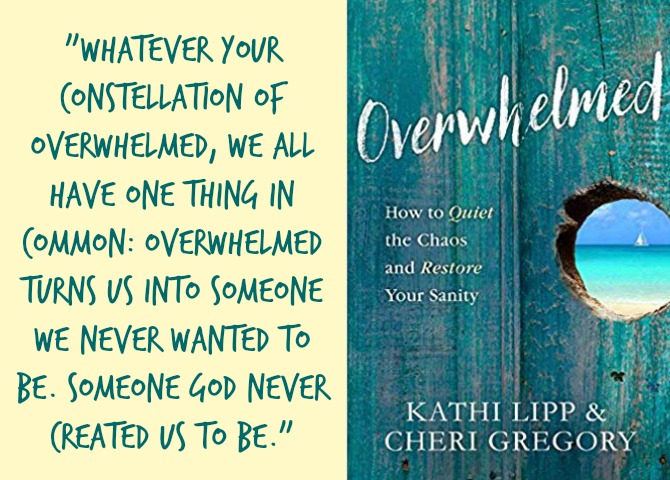 ---
Learning to Speak God from Scratch: Why Sacred Words Are Vanishing—and How We Can Revive Them, by Jonathan Merrit: Words are important. We all know this, yet because of their ubiquitousness it's easy to forget the power they wield. Nowhere is this more the case than when we are talking about matters of faith and God. Unfortunately, many of us who have spent a lifetime speaking Christianese have grown so comfortable with the lingo that we rarely step back to examine the words that slip so easily off the tongue. Words like saved and broken and blessed are part of our vernacular—but these terms are loaded. And they hold different weight (or none at all) for those outside the faith.
Jonathan Merritt grew up the son of a mega church pastor. He knew all the words and used them with abandon. But then he left his home in the Bible Belt for New York City, where his Christian-speak was a foreign language. Jonathan began to reexamine the terms he had come to take for granted, seeking new, relevant definitions. And because words are not only conveyors of belief, but also serve to shape our beliefs, his quest for new definitions led him on an intriguing faith journey.
The first half of this book was my favorite. In it, Jonathan examines the lost language of faith. He digs deep into lexicology and makes a case for why words matter to God and why they should hold greater significance for us as His followers. He explores the way words shape culture and how culture reciprocally informs language. These chapters gave me a much deeper appreciation for the science of linguistics and the gift God has given us in providing us with HIS word.
In the second half of the book, Jonathan examines many of the words that he is no longer taking for granted. Words like neighbor and grace and family and forgiveness. His deconstruction of these terms is not comfortable and shook up quite a few of my preconceived notions about what it means to be a follower of Christ. I am not fully on board with where Jonathan landed on many of these terms, but he exposed some thought patterns I'd inadvertently fallen into and prompted me to look at what the Bible REALLY has to say about these things (and not just what culture or Christian leaders have told me that the Bible says about them.)
In writing this book, Jonathan Merritt's intention was not to destroy faith but to ask thoughtful, necessary questions. I've been on a similar journey in the past few years. Like the author, I have let go of some definitions and clung more firmly to others. Not every believer will be ready to embark on this path of deconstructing and then reconstructing faith, but for those who are already asking questions and looking for fellow sojourners on the path, Learning to Speak God from Scratch will make an excellent companion.
My Rating: 4.5 Stars.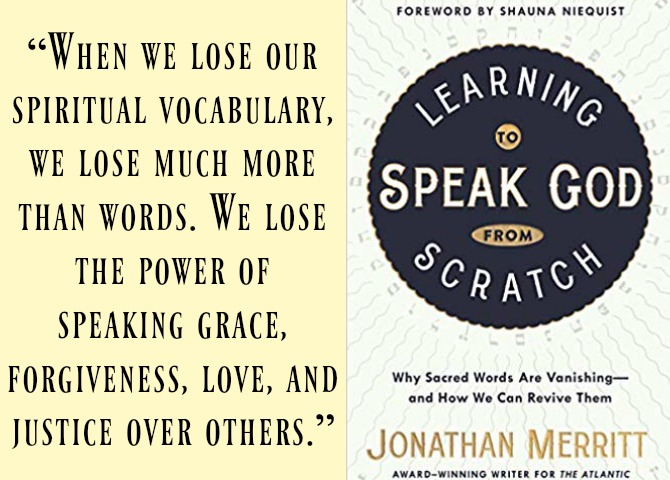 ---
My Oxford Year, by Julie Whelan: I may not have immediately recognized Julia Whelan's name, but I knew her voice well. As a celebrated audiobook narrator, she and I have shared many great books together. This one was unique in that Whelan penned it herself.
The protagonist of this debut novel is Ella Duran, a 24-year-old who has never stepped foot outside of America until her dream of attending Oxford comes true. Just when she's made it to England on a Rhodes Scholarship, Ella is offered a position in a presidential campaign. Ella accepts the job, with the understanding that she will work remotely during her year in Oxford, then return home to DC after having had her once-in-a-lifetime experience. Though work and classes alone would be more than enough to fill her time, Ella stumbles into a new diversion in the form of Jamie Davenport, a handsome gentleman who happens to be teaching her English Literature course. Jamie and Ella agree to a casual fling, but that quickly develops into something more when Ella learns of Jamie's shocking secret.
The book summary describes this as "perfect for fans of Jojo Moyes and Nicholas Sparks", so I was fairly sure of how the novel would unfold. I'm not a particular fan of either of those authors, but this book's Oxford setting lured me in. I definitely did enjoy the British components and discussions of English literature, and I mostly liked both Ella and Jamie. But their relationship didn't make much sense to me, and I had trouble tapping into the deep emotions the author was obviously trying to evoke. There were a few peripheral storylines that at first caught my attention, but those dissolved to make way for the "tragic love story;" I think this would have worked better as a light rom-com rather than attempting to be a melodramatic tearjerker. You know I love deeper themes and am not afraid of some solid grief in my novels, but I don't appreciate it when an author uses dark themes to manipulate the audience's emotions, which is how this book felt to me. Nevertheless, I couldn't help but appreciate the ending. Only the stoniest of hearts wouldn't.
My Rating: 3.5 stars.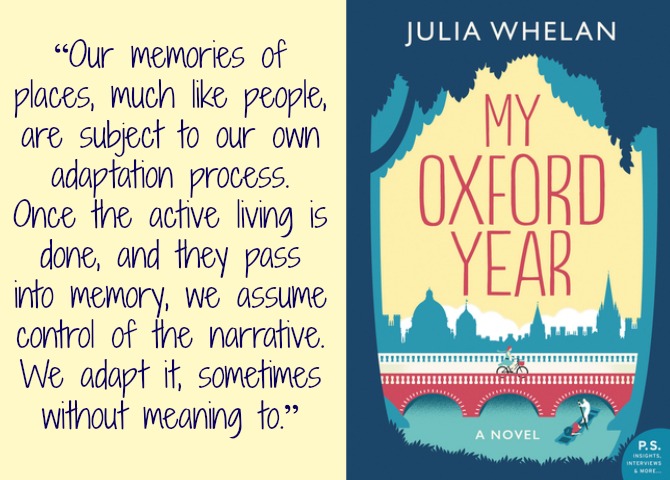 ---
Stay tuned this week for plenty more book reviews!