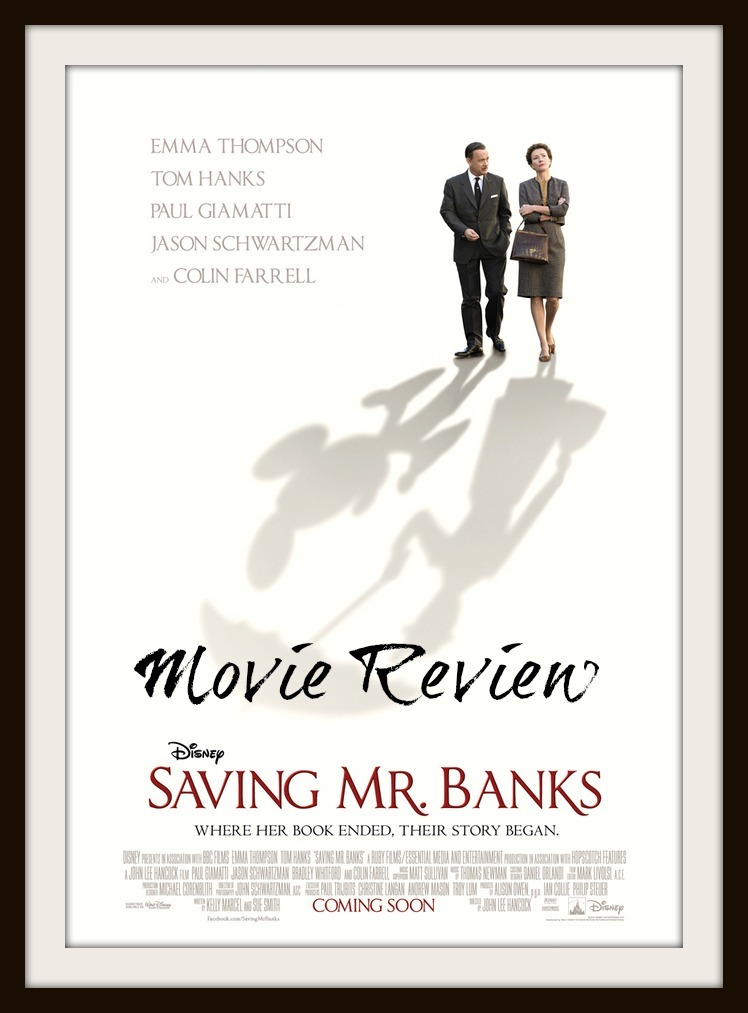 Let's kick off the new year with a movie review, shall we?  Up until now, I haven't written any movie review posts.  It's not that I don't enjoy movies, because I do (though I am admittedly more of a book-lover at heart); it's just that Luke and I are usually too cheap budget-conscious to pay the exorbitant price of movie tickets.  (Case in point: the last movie we saw in theaters was Les Miserables, last Christmas!)  Instead, we save our pennies by waiting for movies to come to Red Box or Netflix, and at that point I figure anyone who would be interested in a movie review from me will have already seen the film.  But this Christmas we were gifted a pair of movie tickets, so this past weekend we headed to the theater to see a movie I had been longing to see: Saving Mr. Banks!
Years before audiences were introduced to Julie Andrews' sugary, "practically perfect" Mary Poppins, children began falling in love with the much more formidable – but still magical – protagonist of P.L. Travers' Mary Poppins books.  Among those smitten by this unconventional nanny were the young daughters of Walt Disney.  As early as 1938, Disney began petitioning Travers for the film rights to Marry Poppins, and for years Travers refused to allow her precious books to be transformed into a sentimental musical.  But when Travers found herself nearly broke, she eventually succumbed to Disney's requests, reluctantly agreeing to leave her home in London to meet with Disney and his team in Los Angeles.  Their partnership in bringing Mary Poppins to life on screen is the subject of Saving Mr. Banks.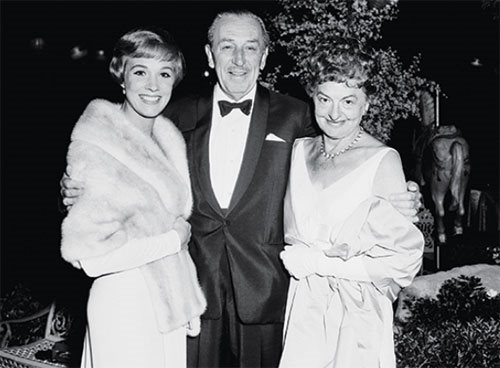 The casting of this film is impeccable: this is the first theatrical film to feature Walt Disney as a lead, and I cannot imagine anyone better than Tom Hanks to play the part.  Hanks and Emma Thompson (who plays Travers) have a wonderful chemistry that sparkles on screen; their depiction of the strained relationship between Disney and Travers is both humorous and believable.  Equally beautiful is the rapport between Travers and her chauffeur (played by the always-talented Paul Giamatti).  This particular relationship highlights Travers' softer side, and when Thompson and Giamatti are on screen together, this is a light, happy film.  Theirs is not the only story told in Saving Mr. Banks, though, and the film's alternate storyline is much heavier.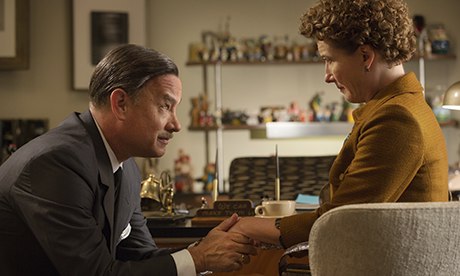 In making Saving Mr. Banks, Director John Lee Hancock filmed two separate movies: the first, of course, is the 1961 Hollywood tale about making Mary Poppins.  The other is set in 1901 Australia and tells of the heart-wrenching devotion between a young Travers (portrayed by Annie Rose Buckley) and her alcoholic father (played by an exceptional Colin Farrell). Through these flashbacks, we come to a deeper understanding of the incorrigible Travers and why she takes such issue with the wealthy, whimsical Disney.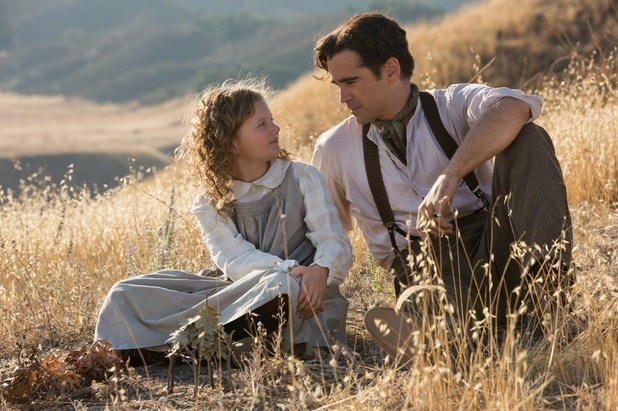 I've always found the character of Mary Poppins to be a complicated one: on the surface, she is a charming nanny with a pension for singing and a knack for the fantastic, but beneath the surface she is profoundly insightful and intensely empathetic.  And like the character who indirectly inspired this film, Saving Mr. Banks possesses multiple layers: emerging from what masquerades as a lighthearted Disney film is actually a powerful biography filled with both heartbreak and hope.  Both stories are entertaining, and each has a message to share.
Travers might have objected to seeing her beloved Mary Poppins brought to film, but I hope that she would approve of how her own life is beautifully portrayed in Saving Mr. Banks.
My Rating: 5 out of 5 stars!
Note: If you see the movie, be sure to stay through the credits to see bonus scenes from the real players, as well as an audio recording featuring an editorial meeting with Travers (who really was as difficult in real life as she appears in the film!)  Also, be prepared to have a hankering to watch Mary Poppins immediately after watching this film!