Halloween is just a week away, and the internet is flooded with ideas and images to get us all into the Halloween spirit. Here are a few of my favorite Halloween finds that are making me smile this season.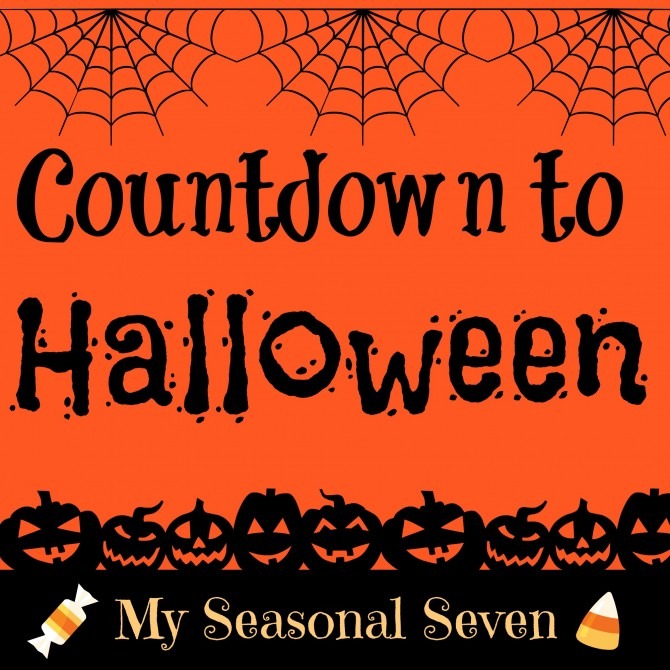 7 Festive Foods
I'm always amazed by the clever ideas people come up with for seasonal treats! Most of these look really easy to make, and I'm sure any of them would be welcome at a Halloween-themed party or event.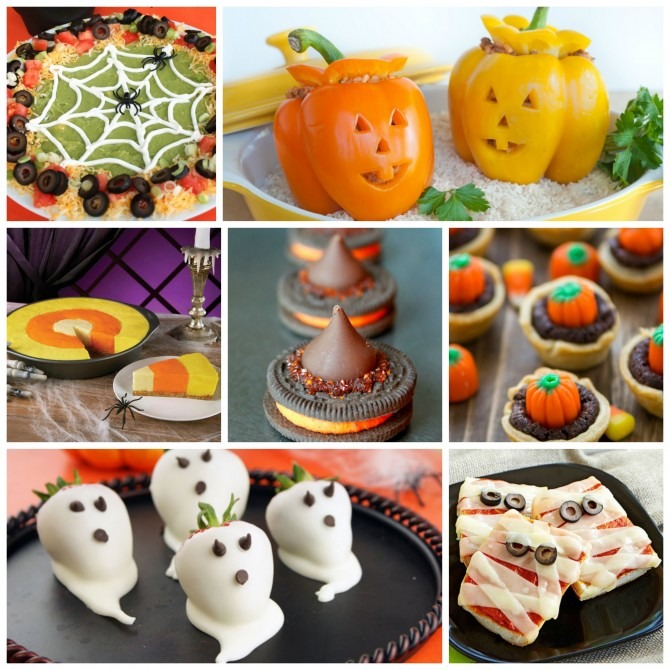 Spooky Halloween 7 Layer Dip // Jack-o-Lantern Stuffed Peppers // Candy Corn Cheesecake // Oreo Witch Hats // Pumpkin Patch Candy Corn Brownie Pies // Strawberry Ghosts // Mummy Pizzas
6 Impossibly Adorable Baby Costumes
We already have a Halloween costume for Charlie, but that hasn't kept me from continuing to oggle all the adorable options for baby costumes. The peacock is my favorite, but Luke vetoed it for Charlie, saying it was too girly; I guess sometimes, girls really do just have more fun. I'm planning to buy the Charlie Brown onesie for Charlie to wear at his Charlie Brown-themed first birthday.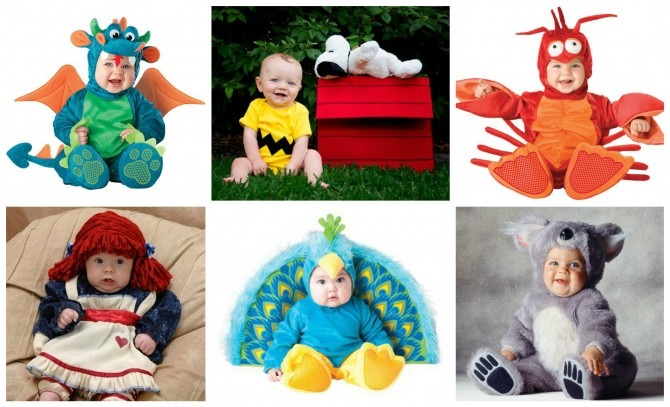 Dragon // Charlie Brown // Lobster // Raggedy Ann // Peacock // Koala
5 Pin-spirational Pumpkin Designs
Growing up in a pre-Pinterest area (i.e., back when you had no choice but to rely on your personal creativity) I would spend weeks planning out exactly how I would carve my pumpkin. These days, I count on Pinterest for my pumpkin inspiration. Luke replicated the owl pumpkin a couple of years ago (and rocked it!), and we've done the polka-dot thing with a drill in the past. This year I want to try out the "Boo" pumpkin with Charlie's handprints. Such a simple but clever idea!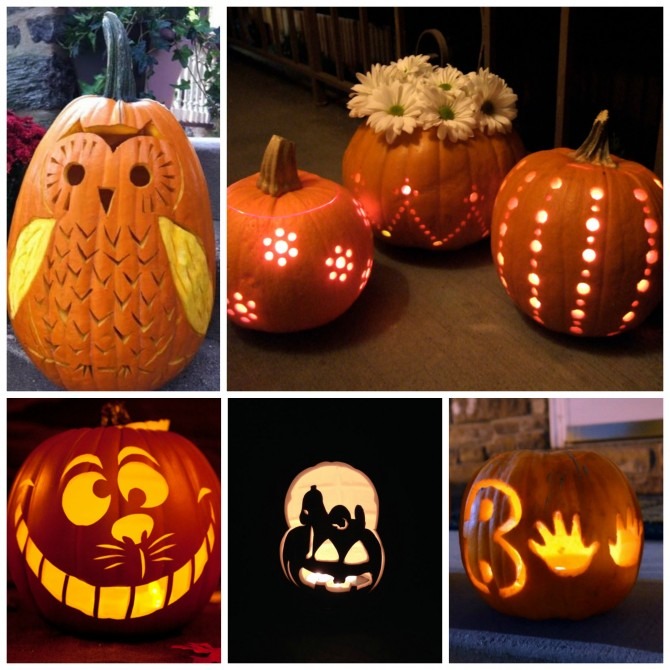 Owl // Drill-Carved Pumpkins // Cheshire Cat // Snoopy // Baby "Boo" Handprints
4 Spook-tacular Picture Books
You all know how much I adore children's picture books, and I especially love stories that are holiday-themed. We own a couple of these books that I kept from my own childhood, and I've been reading them with Charlie to get him ready for his first Halloween. Prior to working on this post, I didn't know there was a Halloween book in the If You Give a Mouse a Cookie series; I immediately ordered it on Amazon and it's just as cute as I knew it would be!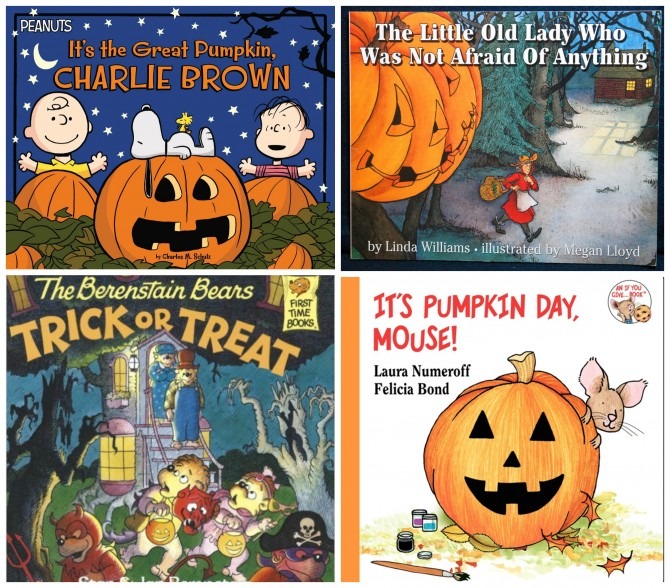 It's the Great Pumpkin, Charlie Brown // The Little Old Lady Who Wasn't Afraid of Anything // The Berenstain Bears Trick or Treat // It's Pumpkin Day, Mouse!
3 Cute Kiddie Crafts
These crafts are all incredibly cute, and seem simple enough that even my non-crafty self could figure them out. Charlie's still a bit young for crafting, but I'm saving these adorable ideas for the future.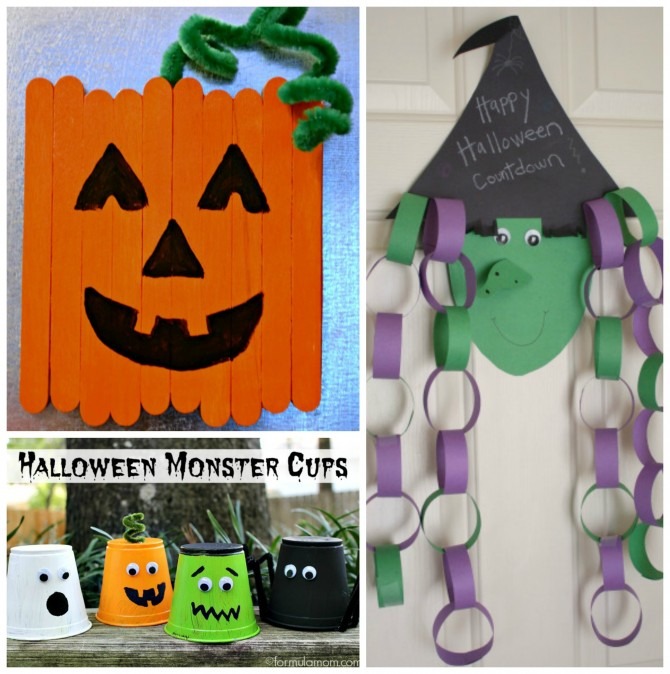 Popsicle Stick Pumpkin Magnet // Monster Cups // Witchy Halloween Countdown
2 Craveable Candy Treats
I'm always a sucker for seasonal flavors (especially anything pumpkin)! I have tried both of these products. Both sound strange, but both are AMAZING!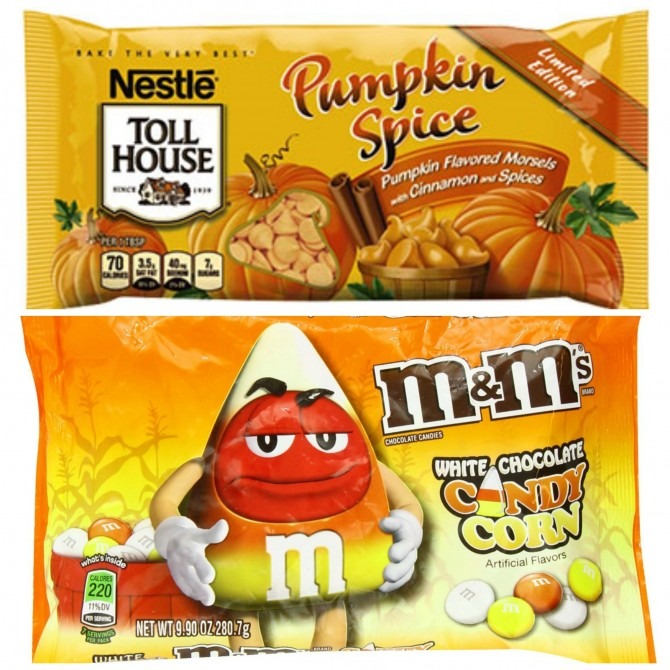 NESTLÉ TOLL HOUSE Pumpkin Spice Morsels // White Chocolate Candy Corn M&Ms
1 Tradition to Try
Prior to having Charlie, Luke and I participated in the customary Halloween traditions: in our years together, we've always taken an annual visit to the pumpkin patch, carved pumpkins, and even roasted pumpkin seeds. Now that our family consists of more than just the two of us, it might be fun to step up our game when it comes to Halloween celebrations. I've recently been hearing a lot about "Ghosting" or "BOO-ing." In this Halloween equivalent to Secret Santa, a family leaves a small basket on a neighbor's doorstep along with instructions to continue the BOO-ing with another neighbor. This sounds like so much fun, and I think we might have to start the tradition in our neighborhood.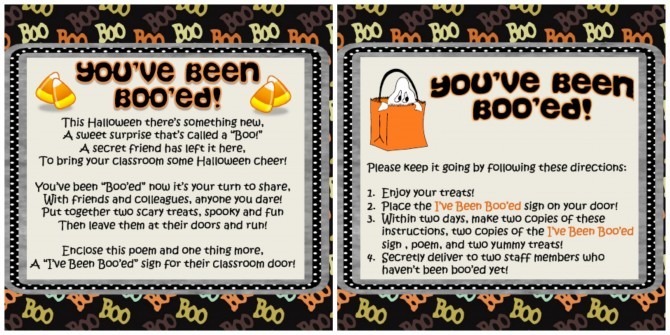 You've Been BOO'ed Poem and Instructions (The signs above were obviously designed to be used in a school, but they could easily be recreated to be used in a neighborhood or office.)
---
How do you and your family celebrate Halloween? I'd love to hear about your Halloween traditions, favorite costumes, or any delicious Halloween treats you've made or tried!