I've been doing these monthly What I Learned wrap-ups for almost two years now, and it has been interesting to notice the variations and trends that occur from month to month. My process is always the same: I have an ongoing Evernote folder on my phone where I keep track of the interesting articles, factoids, and personal realizations that cross my path. Some months' collections are trivia-heavy while others are dominated by internal reflection. At the end of the month I peruse my notes and decide which items to include in my post. Much of what I record never makes it to my blog, as my review process eliminates things that are too personal for public consumption, or not quite interesting enough to be shared. It's not uncommon for one of my items to be held back from my list because it has sparked the idea for entire post of its own.
I'm always surprised and delighted when my finalized list can be divided into distinct categories. But much to the chagrin of my organization-obsessed brain, there are months when my list is completely lacking in commonalities or uniting threads. Such was the case this September, when my What I Learned folder was brimming with interesting tidbits that held zero connection to each other. As much as it pains me to do so, I'm embracing the randomness of this month's totally eclectic assortment of things that I've learned lately.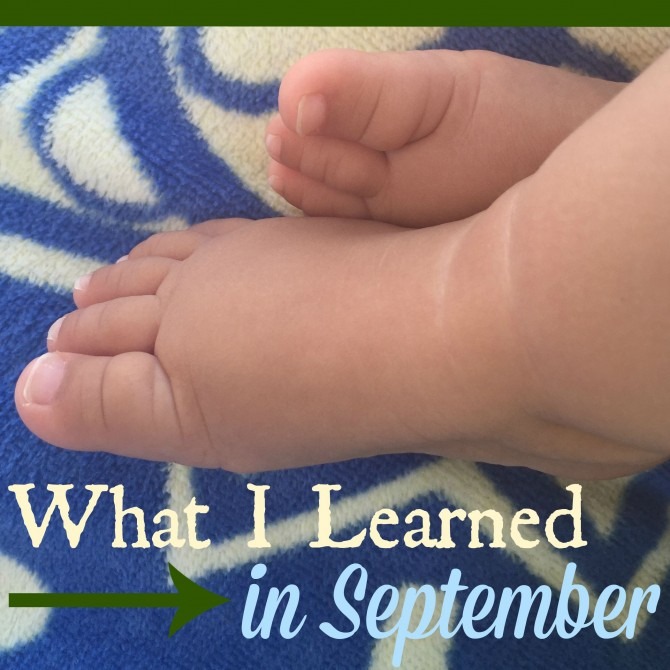 On September 1st, the National Park Foundation introduced its Every Kid in a Park initiative, which provides a free national park pass to all kids in the fourth grade. The pass provides free access to national parks, national forests, and national wildlife refuges, and it is good through August 31, 2016. Think we can pass Charlie off as a 4th-grader?!
Stephen Schwartz—the composer of Wicked, Godspell, and other Broadway shows, and a contributor to the musical scores for Pocahontas, The Prince of Egypt, and Enchanted—is overseeing the development of four original musicals to be performed on Princess cruise ships. I've been on several Princess cruises and the shows have always been phenomenal, but I'm sure these new additions are going to be even more amazing! I'm feeling the itch to go on another cruise. . . .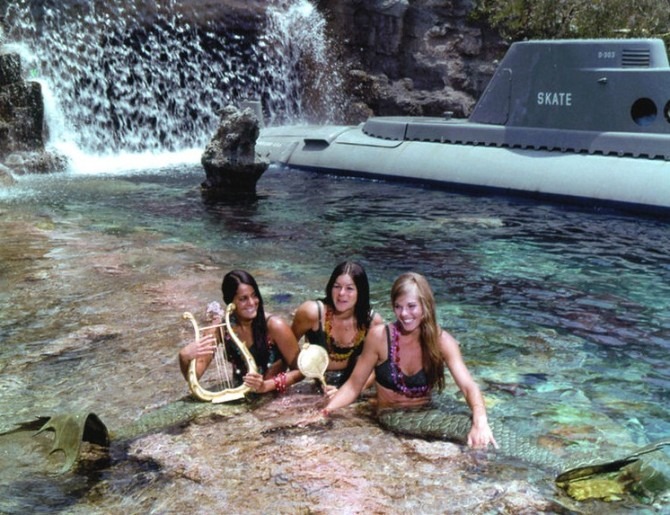 I enjoyed this Nameberry article on celebrities' given names. I learned that Vin Diesel was born Mark Sinclair, that Nicki Minaj changed her name from Onika Tanya Maraj, and that Maggie Gyllenhaal's given name is Margalit (though she herself thought it was Margaret until she sent away for a copy of her birth certificate). Though not included in the Nameberry article, I also learned recently that Harper Lee's full name is Nelle Harper Lee; Nelle is her grandmother's name spelled backwards.
A study launched in 2004 asked more than 1500 Americans over the age of 65 about the most important lessons they learned in their lives. When asked about their biggest regrets, the most common response was that they wish they had spent less time worrying. Which has me worried that I worry too much. . . .
One third of couples who married between the years of 2005 and 2012 met each other online. Luke and I fall into that category, as do several of our friends.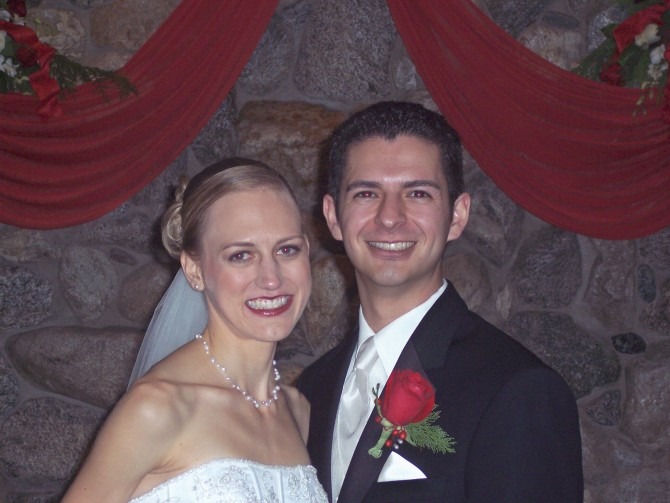 Beginning January 1, 2017, all children under the age of 2 will be required to sit in rear-facing child safety seats while in a moving vehicle. Though this seems a bit old to me, professionals say that in an accident, young children facing forward have a 75% greater chance of injuring their spines or even breaking their necks, so this is probably a good law to be placed into effect.
Scientists are on the cusp of creating a real-life invisibility cloak! They have already succeeded in creating a cloak that manipulates wavelengths of light to render covered objects invisible. I'm hopeful that Science will tackle apparition next!
I've been reading and learning from a number of excellent books lately. One of my favorite takeaways from the month came from Gretchen Rubin's Better Than Before (reviewed more thoroughly in my monthly Reading Wrap Up). According to Rubin, when we try to form a new habit, we're setting an expectation for ourselves; therefore, to change our habits, it's crucial to understand how we respond to expectations. I loved Rubin's "Four Tendencies" Framework, which describes how a person responds to expectations. (Even if you don't plan to read the book, you can—and should!—take this online quiz to determine whether you respond to expectations as an Upholder, Questioner, Obliger, or Rebel.) The quiz revealed that I am an Upholder, meaning that I respond well to outer and inner expectation); I was surprised to learn that this is actually a rare type.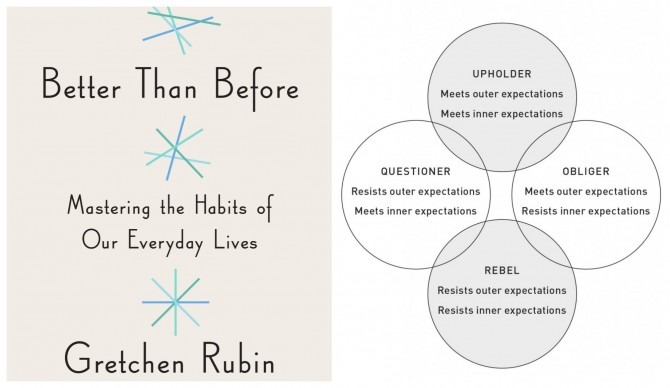 Useful tip of the month came from Modern Mrs. Darcy, who shared a work-around for reading articles that require a subscription: many sites don't require a paywall for links shared on social media, so you can read a protected article if you click through from Facebook or Twitter. You can also Google the article's title, and the first result should let you click through.
Roald Dahl was one of my favorite authors as a child. I learned this month that in addition to writing children's books, he was also a screenwriter and wrote the screenplays for Chitty Chitty Bang Bang and one of the James Bond films.
The words "vacuum" and "continuum" are the only common words in the English language with consecutive 'u''s.
On September 8—International Literacy Day—I was reminded of what a privilege I have in my ability to read. Sadly, we live in a world where 757 million people are unable to read a simple sentence. Even in the United States, 32 million adults (that's 14% of the population) are illiterate. . . and 19% of them are high school graduates.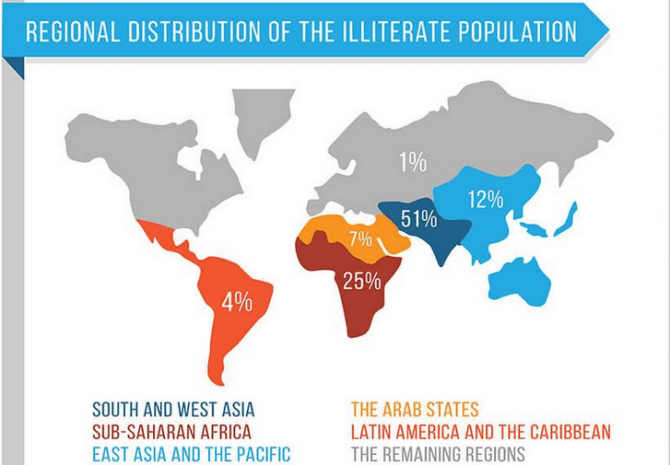 I was shocked to learn that Pope Francis is an atheist! Okay, so I don't think he's actually an atheist, but I was intrigued by this sacriligiously-titled James Altucher article on the lessons we can learn from the current pope. I'm not Catholic, so I can't speak to the Pope's stance on church issues, but I do admire his humility, compassionate spirit, and Christlike habit of living through example.
Ephesians 2:10 is one of my favorite verses. It reads, "For we are God's workmanship, created in Christ Jesus to do good works, which God prepared in advance for us to do." In church a few weeks ago I learned that the word "workmanship" comes from the Greek word "poema" meaning "masterpiece." What a beautiful image this gives me of the ways in which God is working to shape me into His creation.
This month, I learned how to play the ukulele! Well, I didn't really learn how how to play, but I did attend a ukulele festival and got to participate in a mini lesson where I learned that playing the ukulele is WAY harder than it looks. The lesson served to highlight my abysmal coordination, but while I don't see a career as a ukulele player in my future, I sure had fun!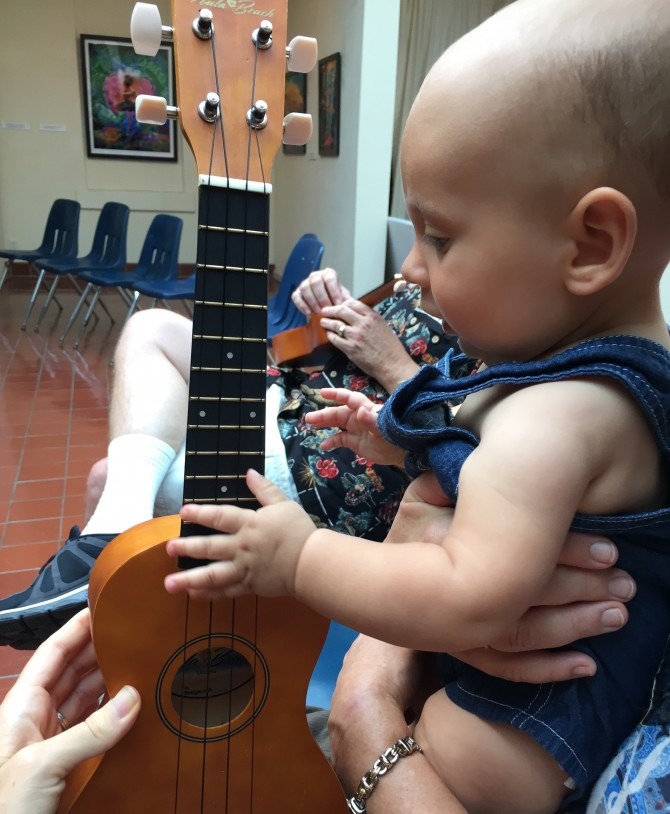 Do you keep track of the things you are learning? I'd be interested in hearing your process! And if you'd like to read more of what others have been learning this month, head over to Chatting at the Sky where I'm linking up with a community of bloggers to share what we learned in September.