As you know, my personal reading challenge this year is to branch out of my comfort zone (contemporary novels) to read some books that are a little less current. So far, I've read books from the late 1800s through the 1920s, and this his month I've arrived in the 1930s.
The defining aspect of the 1930s—at least, in the United States—was, of course, The Great Depression. The stock market crash of October, 1929, brought the prosperity of the 1920s to a screeching halt and brought on an economic depression that had wide-ranging social, economical, and political implications for our country and the rest of the world. Culture, too, was strongly influenced by the Depression. According to Digital History, "The Great Depression challenged certain basic precepts of American culture, especially the faith in individual self-help, business, the inevitability of progress, and limited government. The Depression encouraged a search for the real America. There was a new interest in 'the people,' in regional cultures, and in folk traditions."
Literature written during this decade was often blunt and direct in its societal criticisms. Many authors rejected the notion of progress and expressed a desire to return to a simpler time. Escapist literature was also popular during this decade as authors, readers, filmmakers, and moviegoers sought temporary respite from the reality of their hardships.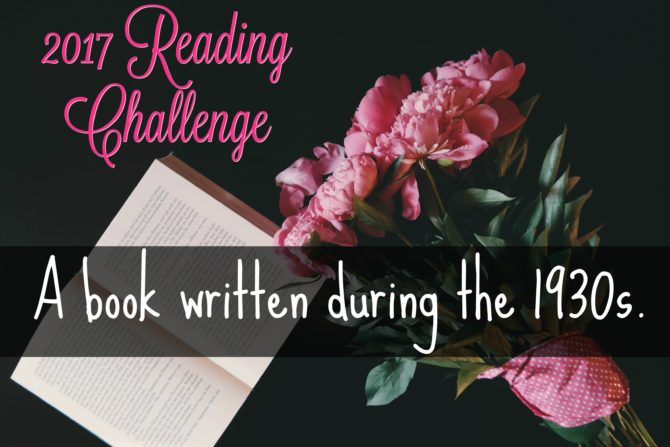 My personal selection for this category of my challenge—The Thin Man—encapsulates many of these trends. It's fairly gritty, which reflects the general disillusionment of the era, but the mystery contains somewhat fantastical elements that I would classify as escapist.
The Thin Man was written by Dashiell Hammett, a former detective and American author best known for his short stories. The book was originally published in 1933 in the December issue of Redbook, and it appeared in book form the following month. The novel's protagonist is Nick Charles, a retired private detective who gave up his career when he married a wealthy socialite named Nora. The couple lives in San Francisco, but during a holiday trip to New York City in December of 1932, Nick is approached by some former acquaintances who draw him (reluctantly) into investigating a murder.
The case reintroduces Nick to the family members of Clyde Wynant, an eccentric inventor (and the eponymous Thin Man) who disappeared from society many years earlier. Wynant's ex-wife is the manipulative Mimi, whose new husband is determined to ruin the family fortune. Wynant's melodramatic daughter, Dorothy, had a childhood crush on Nick; now a beautiful young woman, she forms a complicated friendship with Nick and Nora, as does her socially awkward brother, Gilbert. When Wynant's secretary is murdered under mysterious circumstances, suspicion is cast on each of these distasteful family members, and Nick must sort through many layers of deception and manipulation to discover the truth.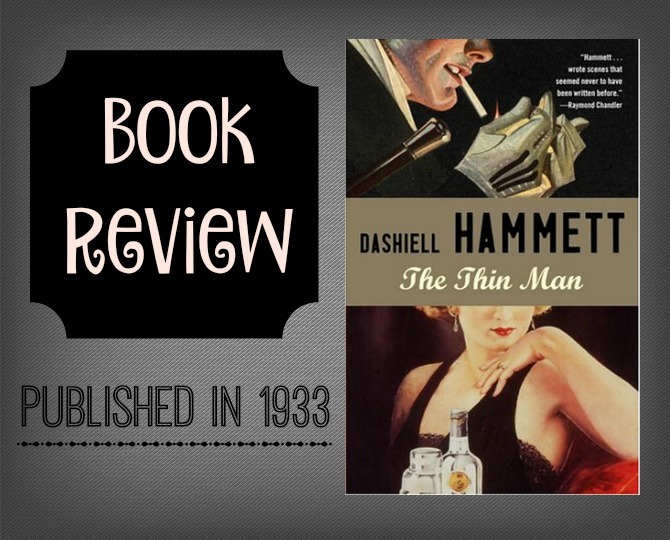 I was surprised by this book, and not in a good way. Given Dashiell's reputation as one of the greatest mystery writers of all time, and The Thin Man's status as a classic whodunit, my expectations were very high, and the book didn't quite meet them. To be clear, I didn't dislike the book. The mystery itself is a good one, keeping me guessing until the last few pages and wrapping up with a very satisfying conclusion. However, I did not care for the sparse writing style, with its clipped dialogue, breezy characters, and action that jumped from one scene to the next. The book reads more like a rough first draft than a completed manuscript. I suppose this scattered tone might have been intended to add a note of slapstick humor to the story, but I was left wondering whether it was supposed to be funny or just bizarre.
Some of the "risqué" content in the book surprised me as well. There is a lot of alcohol in this book (some reviewers commented that, if you were to turn Nick's alcohol consumption into a drinking game, you'd be too drunk to make it past the first chapter); this was not something I expected from a book set during Prohibition. There are also a few jokes about homosexuality that caught me slightly off guard, given the time of the book's writing. This is all pretty tame by today's standards, but I'm sure it was pretty racy for its time.
Dashiell never wrote a sequel to The Thin Man, but the book was turned into a movie in 1934. The film was such a success that it spawned five sequels over the next decade. In the 1950s, MGM produced a television series inspired by the novel. I'd love to see these offshoots to find out how they compare with the original novel.
My Rating: 3.5 stars.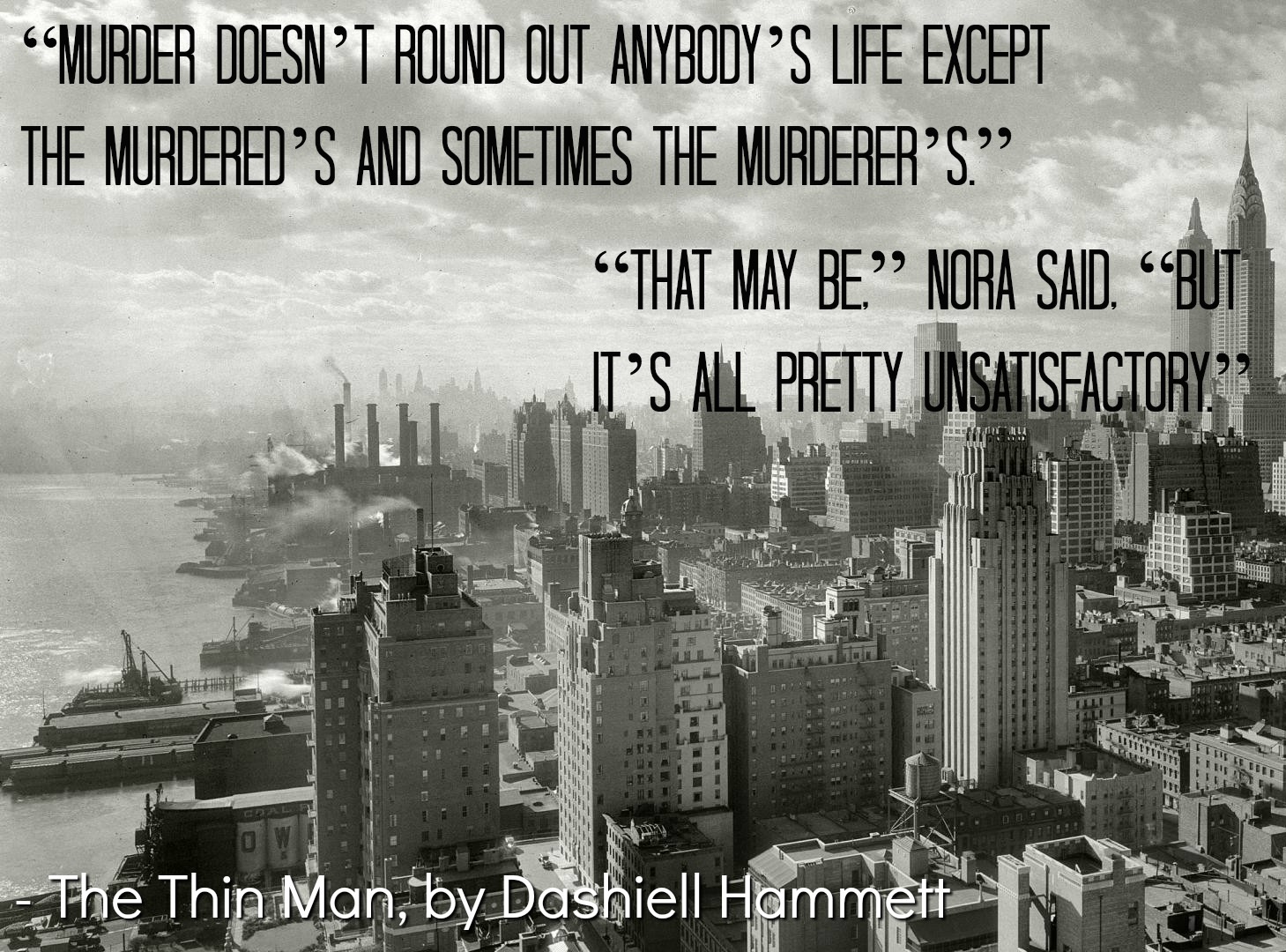 Other Books Written During the 1930s
The Good Earth, by Pearl S. Buck, (published in 1931)
Brave New World, by Aldous Huxley (published in 1932)
Gone With the Wind, by Margaret Mitchell (published in 1936) <– My mom has been trying to get me to read this for years. I'm intimidated by the length but plan to get to it eventually! (I love the movie!)
Of Mice and Men, by John Steinbeck (published in 1937) <– Luke loves this book. I think he's proud of the fact that it's a classic he's read that I haven't. 🙂
The Hobbit, by J.R.R. Tolkien (published in 1937) <– Another book I keep meaning to read.
Rebecca, by Daphne du Maurier (published in 1938) <– I read (and enjoyed) this book last year.
The Grapes of Wrath, by John Steineck (published in 1939)
And Then There Were None, by Agatha Christie (published in 1939) <– This is my all-time favorite mystery!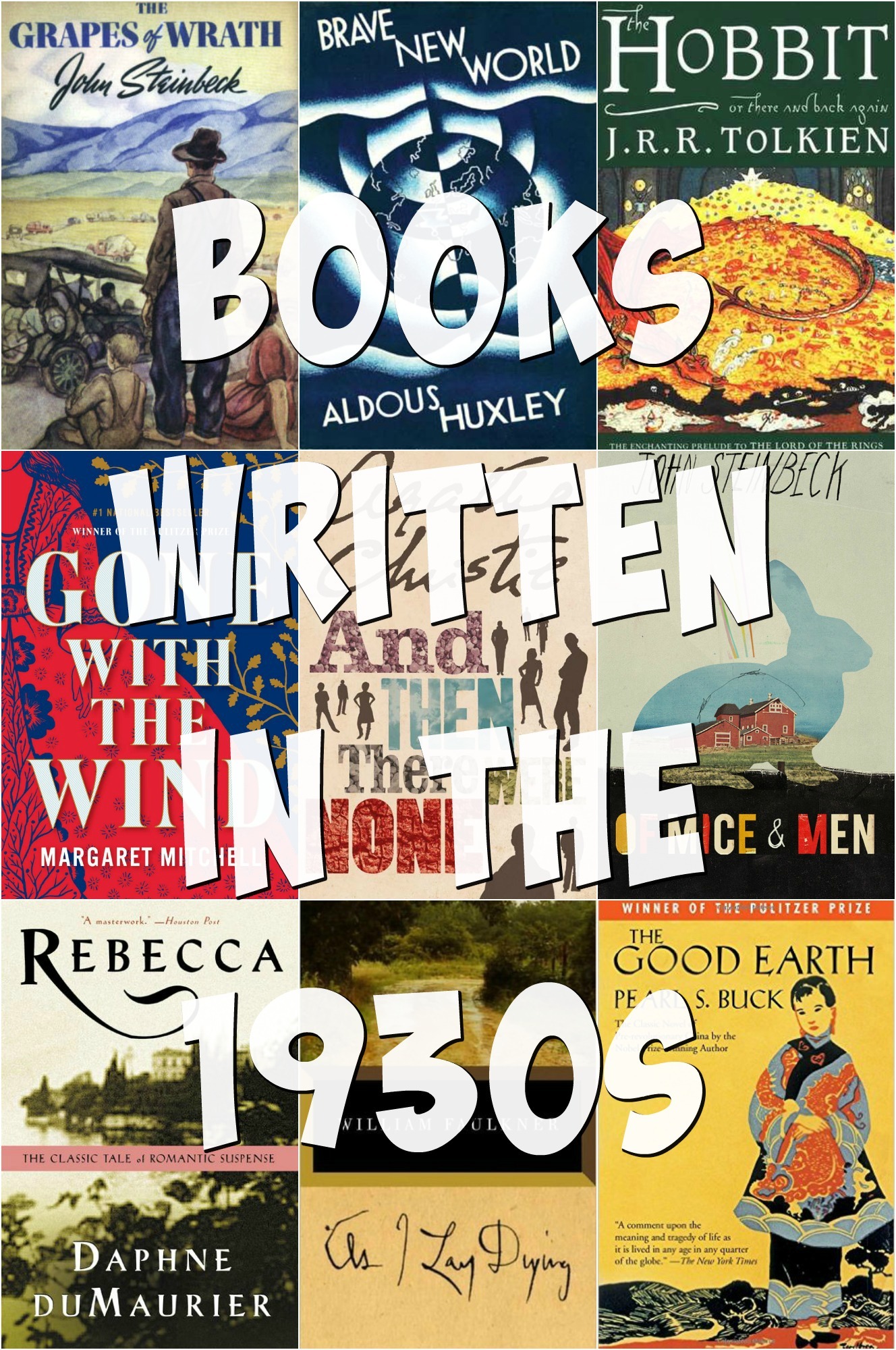 Have you read The Thin Man? What did you think? What book would you have chosen to read from this category?