I don't mean to toot my own horn (not too loudly, at least 😉 ) but I am preeeeety good at utilizing my monthly book review posts to document e.v.e.r.y book I read. My blog audience gets the full and complete picture of my reading life; in fact, I can't think of a single book (other than picture books and Scripture) that I finished in the last several years that was not reviewed here at some point.
Something I am not so great at, though, is dipping back into the archives to re-share favorite older titles. Other than my annual reading recap, in which I highlight each year's favorite fiction and nonfiction titles, I rarely revisit my previous reads.
I would like to remedy that problem with a new bimonthly series I am calling "Best of the Backlist": every other month I will share a list of favorite older titles along a theme. These lists will feature books that I rated 4 stars or higher, meaning they were "successful" books I am happy to recommend. Most of these titles will be ones I read within the ten years since I started blogging (which is when I nailed down my system of recording and reviewing books), and I will link to full reviews whenever I have them. I am really excited about this series and this opportunity to introduce you to (or remind you of) some older books I loved and think you might also enjoy.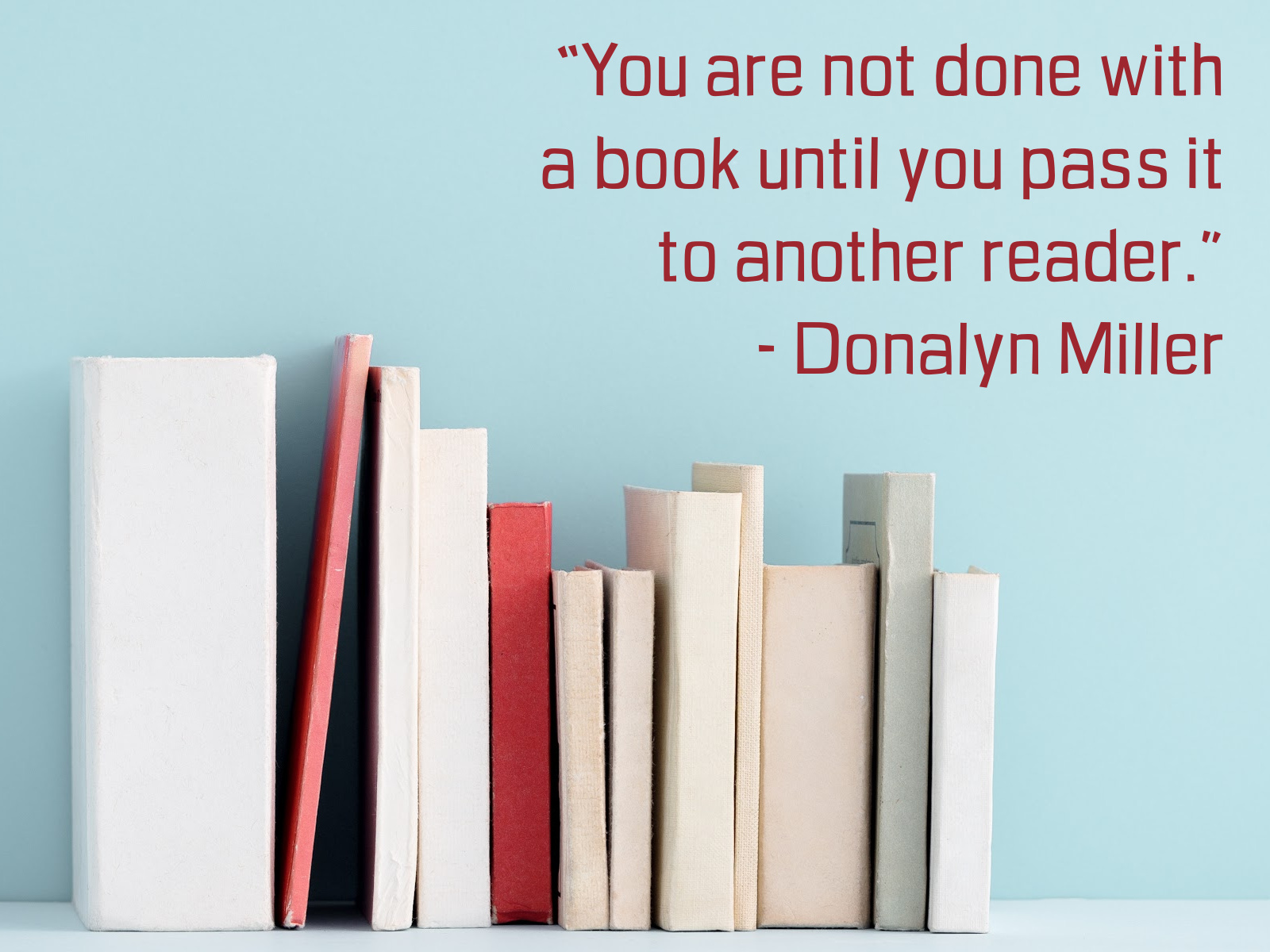 For this first installment of Best of the Backlist, I am sharing ten of my favorite epistolary novels (books told through letters and/or journals, articles, or other documents). This book format dates back to the 1600s and has been in vogue since at least the eighteenth century; it seems to have gotten even more popular in recent years, thanks to many new forms of genre-appropriate means of communication, such as emails, text messages, and recorded interviews.
The epistolary format is an absolute favorite of mine. I love the personal and realistic tone of an epistolary novel that evokes all the mystery and intimacy of a hidden box of letters, stumbled across in a neglected attic and read covertly by the light of a candle. Epistolary novels give us the first-hand accounts of our narrators, slightly filtered to appeal to the intended message recipient (or, in the case of diary entries, intended for nobody at all, which adds a whole extra layer of voyeurism to the reading experience). The unique structure allows an author to give us the highlight reel of a story, leaving room for the reading audience to fill in the gaps between the letters. In my experience, epistolary novels require a level of careful reading that almost always offers a high return on investment.
I know that this unique format can be polarizing; books comprised of letters are not to everyone's taste. But if you are a lover of epistolary novels (or are eager to give the format a chance), you are certain to find a book you will love in today's edition of Best of the Backlist.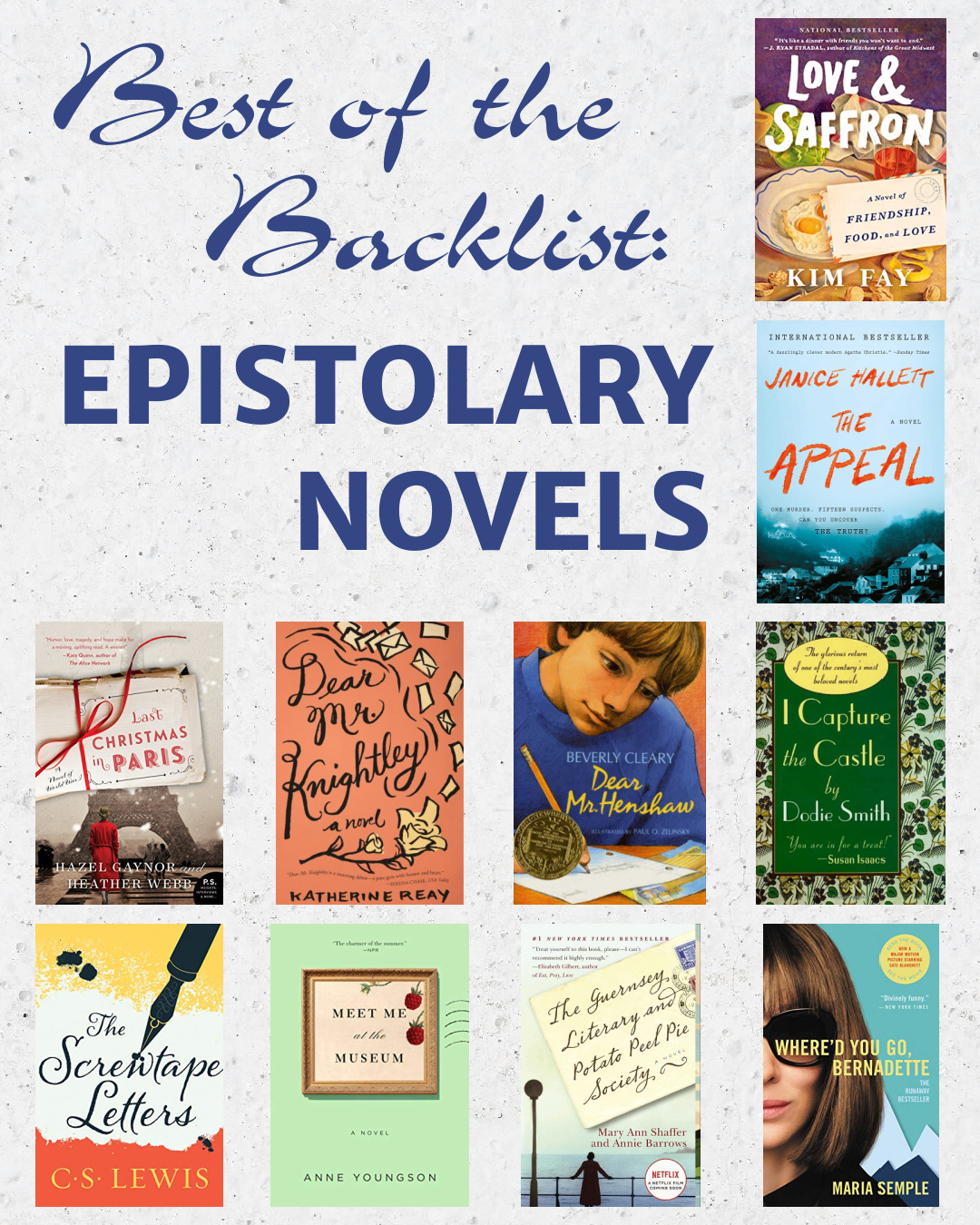 The Screwtape Letters, by C.S. Lewis (1942): You really can't go wrong with C.S. Lewis, and this religious satire is one of his best-known and most original books. Screwtape is a veteran demon whose letters to his protégé, Wormwood, offer instructions on how the young demon can best lead Christians astray. Darkly funny yet frighteningly astute, this brilliant tome is entertaining while also offering incredible insight into the realities of spiritual warfare. I believe this should be mandatory reading for every Christian; even nonbelievers or those who consider themselves faith-curious will come away with deeper insight into nature and complexities of spirituality, human dynamics, and interpersonal turmoil.
I Capture the Castle, by Dodie Smith (1948): Set during the spring and summer of 1934, this coming-of-age story is told through the journals of 17-year-old Cassandra as she documents her eccentric family's summer in the dilapidated English castle they call home. Whimsical, atmospheric, and comedic, the book explores Cassandra's relationship to faith and God, her attempts to understand the complicated individuals in her life, and her growing awareness of deeper truths about life, love, and even literature. Cassandra's realistic narration reads like a memoir while offering all the entertainment of a superb family comedy/drama. This is definitely a classic that stands the test of time. (Original Review)
Dear Mr. Henshaw, by Beverly Cleary (1983): I have this children's novel to thank for sparking my love affair with epistolary books! It is the heartbreaking story of a young boy named Leigh whose life is thrown into turmoil when his parents separate. Leigh copes with his grief and confusion by writing long letters to his favorite author, Mr. Henshaw, who writes back. We watch Leigh grow up in these letters that allows us to join him in his painful and also funny moments at home, school, and within his own tender heart. As a child, this made me laugh; as an adult, it makes me cry; for all readers, it is a powerful story of healing, hope, and perseverance.
The Guernsey Literary and Potato Peel Society, by Annie Barrows and Mary Ann Shaffer (2007): If you are at all interested in the epistolary genre, or in historical fiction, you've likely already read this novel, but here is the setup for those who are not familiar with the premise: a book club was formed on the island of Guernsey during the German Occupation. As the world emerges from World War II, a writer stumbles upon the story of the island's book club and begins to exchange letters with the members, who share their lives and experiences during and after the War. This lovely homage to literature is eccentric and sweet, with an endearing cast of characters and a setting you can't help but love. It has been years since I read this and I think I'm due for a reread.
Where'd You Go, Bernadette, by Maria Semple (20012): Bernadette Fox—the eccentric wife to a Microsoft guru and mom to a precocious 15-year-old daughter, Bee—has vanished from her Seattle home. In an attempt to find her mother, Bee compiles a series of email messages and official documents offering clues to Bernadette's whereabouts. The book's unique format adds to the quirky lightheartedness of this satirical page-turner, which successfully combines humor, intrigue, and poignant social commentary. I really enjoyed this one on audio. (Original Review)
Dear Mr. Knightley, by Katherine Reay ( 2013): Sam, a twenty-three-year-old orphan who recently aged out of the foster system, is given the opportunity of a lifetime to study journalism at a prestigious school, thanks to a generous benefactor who has agreed to pay her tuition. The single requirement is that she write regular update letters to "Mr. Knightley", her mysterious donor. In letters that grow increasingly confessional, we witness a beautiful transformation in Sam's writing, confidence, and willingness to connect, trust, and love. Katherine Reay is an auto-buy author for me and this book, with its sweet premise but realistic look into the the foster system and the challenging world of journalism, is Reay at her best. (Original Review)
Last Christmas in Paris, by Hazel Gaynor and Heather Webb (2017): At the start of the First World War, a young British woman says goodbye to her brother and his best friend as they head off to the warfront, hoping to return by Christmas. Months expand into years, and in sharing their wartime experiences through letters, a romance begins to blossom. This is a heartwarming love story with depth, exploring strong themes of feminism, the loss of innocence, courage, loyalty, and sacrifice. The novel has holiday overtones, but is not especially Christmas-y and can be read and enjoyed any time of year. (Original Review)
Meet Me at the Museum, by Ann Youngson (2018): A middle-aged wife and grandmother living on an isolated English farm begins a correspondence with a widowed museum curator from Denmark. The unlikely penpals are drawn together by their mutual interest in an ancient artifact, but soon their friendship has evolved into something much deeper than historical interests. This is a quiet and contemplative novel that explores personal and existential themes with great tenderness. While I struggled with a few ethical implications of this love story, it's a beautiful book that left a strong impression. (Original Review)
The Appeal, by Janice Hallett (2022): The Fairway Players' upcoming theater production is interrupted when the two-year-old daughter of one of the players is diagnosed with cancer. Before long, fundraising efforts for her treatment have taken over the lives of all of the players, but it is soon clear that something is not right. Conspiracy and double-crossing seem likely, but who can be trusted? Who among this unlikely group of friends and family is not as they seem? These are among the questions presented to two law students who are invited to examine the details of the case and form their conclusions. Comprised entirely of emails and text transcripts, with a few newspaper headlines sprinkled in, this is the most creatively structured book on this list. Though it is technically a novel, the reading experience is more akin to piecing together a complex puzzle. Perfect for buddy reading or book clubs! (Original Review)
Love and Saffron, by Kim Fay (2022): In the fall of 1962, 27-year-old Joan Bergstrom (a young food writer living in Los Angeles) sends a fan letter and accompanying gift of saffron to Imogen Fortier, a woman thirty years her senior who writes a monthly magazine column from her home in the Pacific Northwest. Imogen replies to Joan's note, and the two form a strong yet unlikely friendship, played out largely in letters that follow them through national crises and unexpected life changes. With its evocative food descriptions, exciting historical backdrop, and endearingly inspirational protagonists, this nostalgic cross-generational friendship story is impossible to dislike; it is high on the comfort scale, exuding vibrant reflection, bittersweet undertones, delicate humor, and oodles of charm. It's one of the books I find myself recommending most often to readers of all stripes! (Original Review)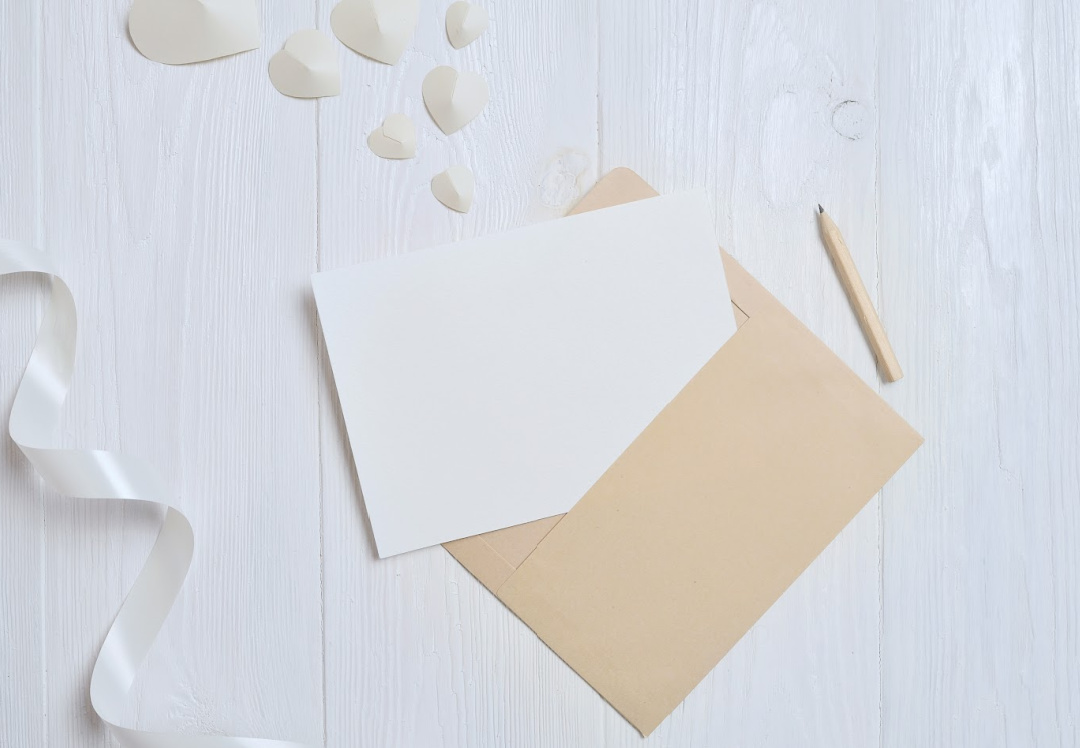 ---
Are you a fan of epistolary novels? If so, what are some of your favorite books in this genre?