Before Charlie was born, I was always cognizant of the date: I might be off by a day or two, but at the very least, I could tell you what month we were in. These days, though, it takes a surprising amount of mental energy to remember what season we are in, let alone what month. And there is a zero percent chance that I can tell you the exact date without consulting with my iPhone. It doesn't help that our weather isn't providing me with any cues: it has been downright summery all winter! (Except for my birthday week, when it rained. Of course. We could solve our current drought problem in Southern California by giving me more birthdays, because it would inevitably bring on the precipitation.) Anyway, all of that is to say that even though I might feel like I'm living in a date/time vacuum, my calendars tell me that we're more than halfway through March, which means that it's time for a monthly update! Other than my adorable baby (have I mentioned how cute he is?!), here are a few things that are filling my time these days.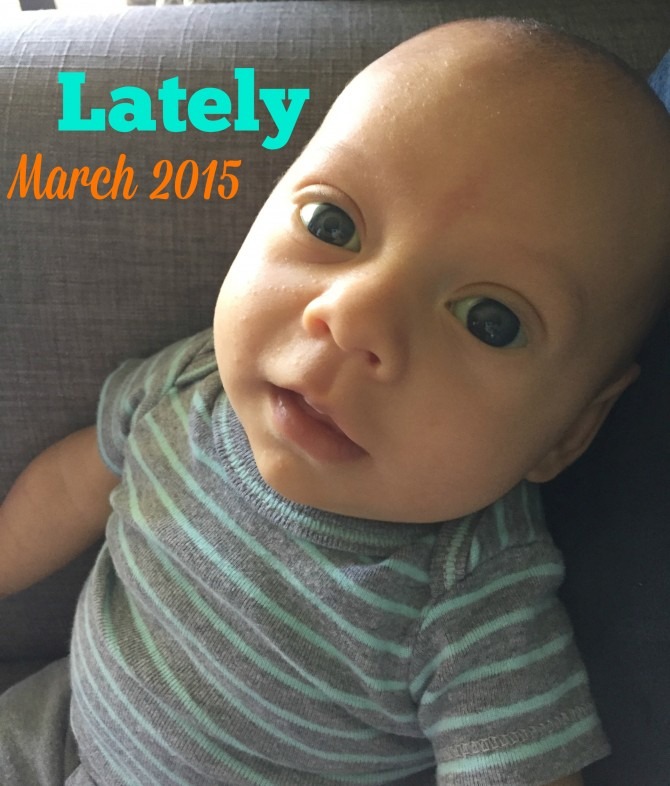 On My Nightstand
Okay, technically there has been very little on my "nightstand" lately. I'm still slooowly making my way through The 7 Habits of Highly Effective People; it's an amazing book, but there is so much great content that my sleep-deprived brain can only absorb it in small amounts. I also started The Life-Changing Magic of Tidying Up, which I'll probably do a full book review on when I'm finished—as a lifelong organizing nut, I'm intrigued by author Marie Kondo's unique approach to decluttering.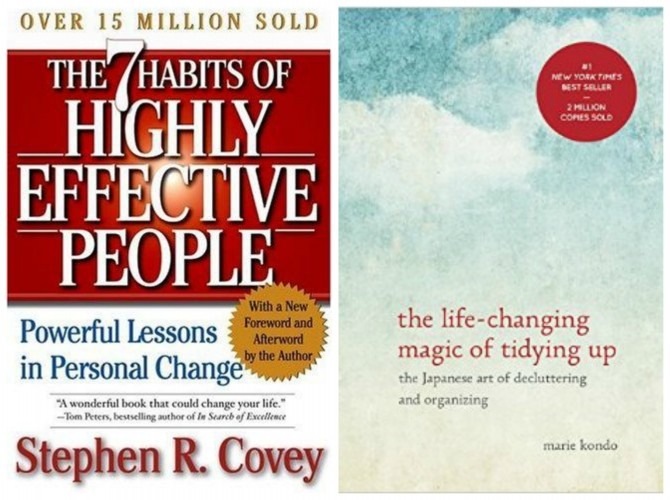 A majority of my recent book consumption has come exclusively from audiobooks, and largely in short story form.
The Regatta Mystery and Other Stories, by Agatha Christie: As much as I love Agatha Christie's longer works, her short stories have proven to be hit-or-miss. This collection, which includes stories featuring Poirot, Miss Marple, and Mr. Parker Payne, is certainly one her better ones. The stories here are simpler versions of the intriguing puzzles I love in Christie's novels, and they are filled with as much intrigue and mystery as this short form will allow. My Rating: 4 stars.
One More Thing, by B.J. Novak: The stories in this unique collection vary in length and theme, but they all are infused with Novak's satirical style and tendency toward the bizarre. Some of the stories are definitely better than others; I particularly enjoyed a story about the creation of the calendar and another about a man's experiences in Heaven. However, most of the stories were too crass or strange for my taste. I won't deny Novak's talent or creativity, and I liked the celebrity cameos in the narration, but ultimately this collection just wasn't for me. My Rating: 2.5 stars.

Trigger Warning, by Neil Gaiman: I've tried to like Neil Gaiman. He is so good with words and an excellent storyteller; unfortunately I just don't care for the stories he chooses to tell. A couple of the stories in this collection had a Twilight Zone feel to them that I found interesting, but most were too fantastical for me. The high point of the book was the forward, in which Gaiman shares the background and writing process for each story; this was fascinating, but I wish the explanations had been placed directly before the stories themselves (at least for the audiobook, where you can't flip back to the book's forward). In the end I didn't finish the whole collection and just listened to parts of the last few stories, which reassured me that I wasn't missing anything by not seeing them through. My Rating: 2 stars.
Where'd You Go Bernadette, by Maria Semple: After a couple of duds, it was nice to finally listen to a book that I really enjoyed! Bernadette Fox—the eccentric wife to a Microsoft guru and mother to a precocious 15-year-old daughter named Bee—struggles to fit in with her fellow Seattleites. The story of her disappearance (following an intervention-gone-wrong) is told through a series of email messages and official documents, interspersed with narration from Bee, who will do anything to bring her mother home. The book's unique format adds to the quirky lightheartedness of this satirical page-turner, which successfully combines humor, intrigue, and poignant social commentary. My Rating: 4.5 stars.
In My Ears
Kelly Clarkson // Piece by Piece: Kelly Clarkson is one of my favorite artists, and I eagerly anticipate each new release from her. This album does not disappoint! More pop than rock, with quite a bit of electronic orchestration, Piece by Piece is upbeat and filled with themes of empowerment and redemption. I read that Clarkson wanted the album to have a soundtrack-feel to it, and I believe she achieved that, almost too well—some of the songs blend together in their sound and lyrics rather than having their own distinct feel. Kelly's powerful voice is present throughout, and though I am not as enamored with this album as I was with Taylor Swift's latest, I am absolutely enjoying it.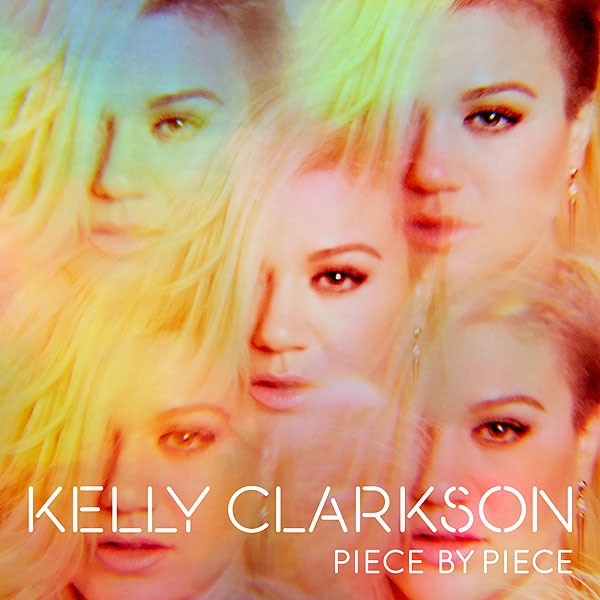 Favorite tracks: Piece by Piece (heartbreakingly powerful) and Heartbeat Song.
Favorite Lyric: "Until tonight I only dreamed about you / I can't believe I ever breathed without you / Baby you make me feel alive and brand new." Though I'm taking it out of context, I can't help but think about my baby boy as I sing along with these words!
On My Television
Once Upon a Time: We finished up Season 3 of this show (the last season available on Netflix). As I mentioned last month, I really loved this series and found it to be clever, perfectly cast and surprisingly not too cheesy. The first season is definitely the strongest, and I almost feel like the show should have ended after the first season. . . nobody likes a slow fade. Fortunately, the writers did a decent job creating new plot lines and introducing new characters in seasons 2 and 3. I didn't care at all for the Neverland storyline of Season 2, but enjoyed most of the other new developments. I can't wait to see the Frozen story line in Season 4! My Rating: 4.5 Stars.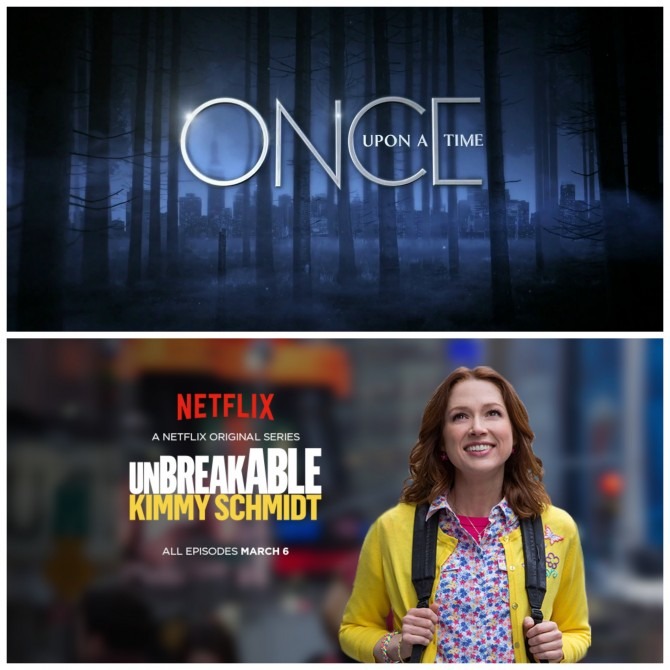 Unbreakable Kimmy Schmidt: This Netflix-exclusive show follows 28-year-old Kimmy as she navigates life in New York following her rescue from an underground bunker, where she spent her previous fifteen years being held captive by the leader of a doomsday cult. The show is quirky and a bit over-the-top, but Ellie Kemper is adorable in her role as Kimmy, and I love her character's innocent enthusiasm. Tina Fey is one of the show's creators, and I enjoyed seeing her in a few of the episodes. My Rating: 3 stars.
Bringing Me Joy
Charlie's Baby Swing: We received this swing as a hand-me-down from Luke's aunt, and we almost didn't keep it since we already had a glider that came with our bassinet. Though Charlie likes his glider, he LOVES his swing, and I'm not sure how we would survive the "witching hour" without it. This thing is magical! And I'm surprisingly not sick of the jungle music that plays while Charlie swings.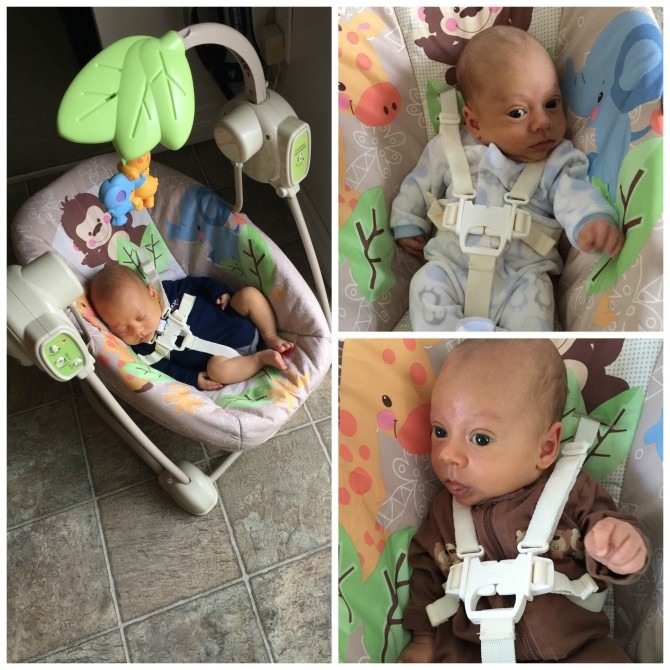 Charleston Chews: I'd never heard of this candy until they showed up as a party favor at one of my baby showers. I was almost afraid to try them—what if my baby's namesake candy was disgusting?!—but I finally got around to opening up a box, and these vanilla nougat-filled chocolates are delicious! They are even better out of the freezer.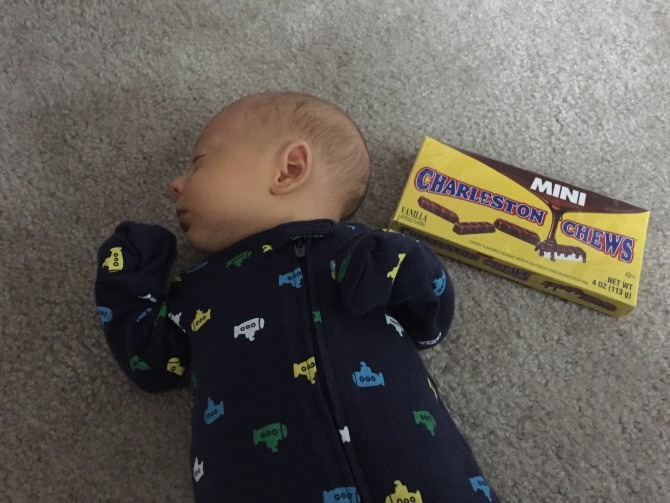 Charlie's Pediatrician: Selecting a doctor for your child is a daunting task. We chose our pediatrician months before Charlie was born, and now that we are several visits in with her, I couldn't be happier with our decision. I have so appreciated her balanced approach to natural and conventional medicine, and it has been wonderful to have a doctor who takes her time with us, who seems to genuinely care about our child's well-being, and who is willing to consult with outside sources to guarantee she is making the best decisions regarding Charlie's care. It's great to know that doctors like her still exist!
Exploring Nut Butters: When Luke started his Whole 30 diet, we traded out our peanut butter for almond butter and sunflower seed butter. Though they took some getting used to, we've both found that we like these "alternative" nut butters even more than peanut butter, and we're enjoying trying a variety of brands and flavors. So far, our favorites are Trader Joe's Sunflower Seed Butter and Justin's Maple Almond Butter. We plan to try cashew butter next.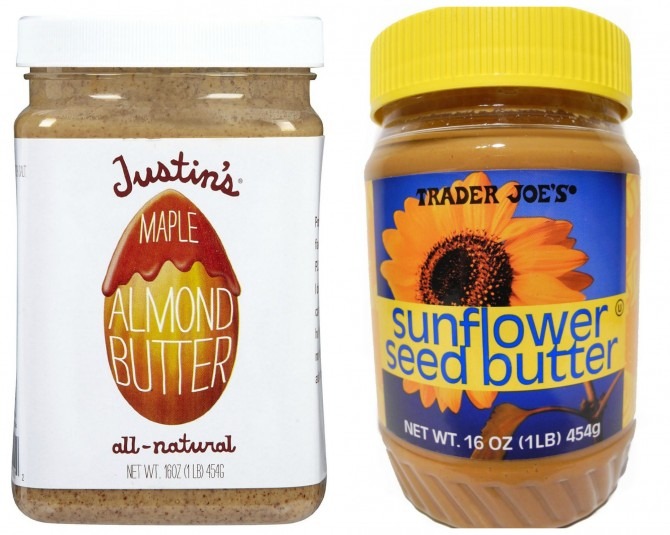 Mommy Community: Though I'm only a couple of months into this "mom" thing, I'm already realizing that a strong community of fellow moms is essential for my sanity! I joined a MOPS group at my church, am part of a Facebook group for New Mommies, and have a weekly meet-up with the other moms and babies from our Bradley class. It's been amazing to connect with other women who are also in the thick of infant-rearing, and I'm thankful that these connections will result in some built-in little buddies for Charlie.
Getting Back to the Gym: I worked out throughout my pregnancy—up until a week before Charlie was born, when my body gave indications that I was going into early labor, and my midwife recommended I limit my activity. Since Charlie's birth, my "exercise regimen" has consisted almost exclusively of long walks with my little buddy. Now that I'm past the postpartum period, I've slowly worked my way back to more intense workouts. I'd forgotten how much easier weights and the elliptical were without a baby in my tummy! Since childcare responsibilities keep me from making it to the gym more than once per week, I am appreciating those workouts more than ever before.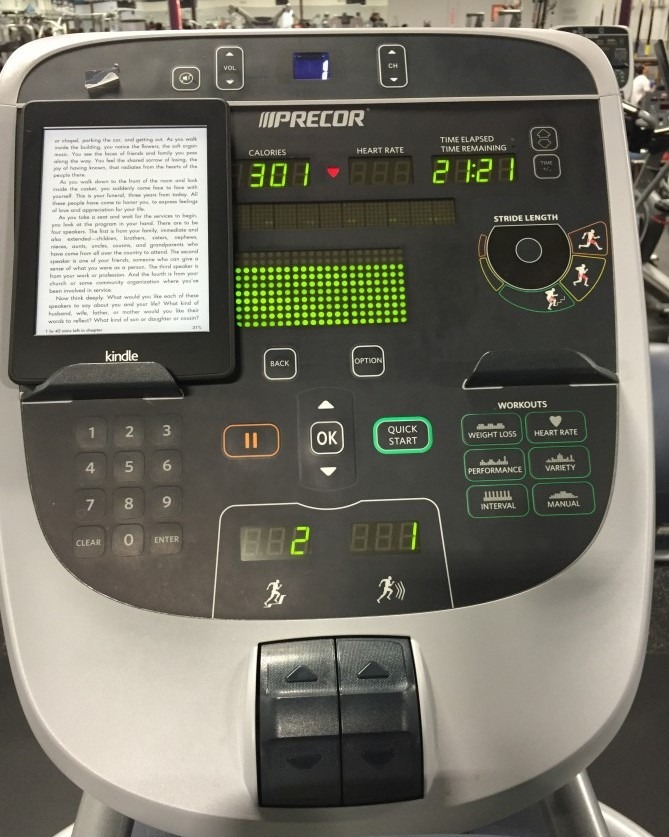 Charlie's Birth Announcements: I'm embarrassed by how long it took me to send these out. We had the pictures taken when he was a week old and I ordered the announcements from Shutterfly over a month ago, but it took me a few weeks to finally get them all addressed and sent out. I'm pretty thrilled with how they turned out, though; hopefully everyone agreed with me that they were worth the wait!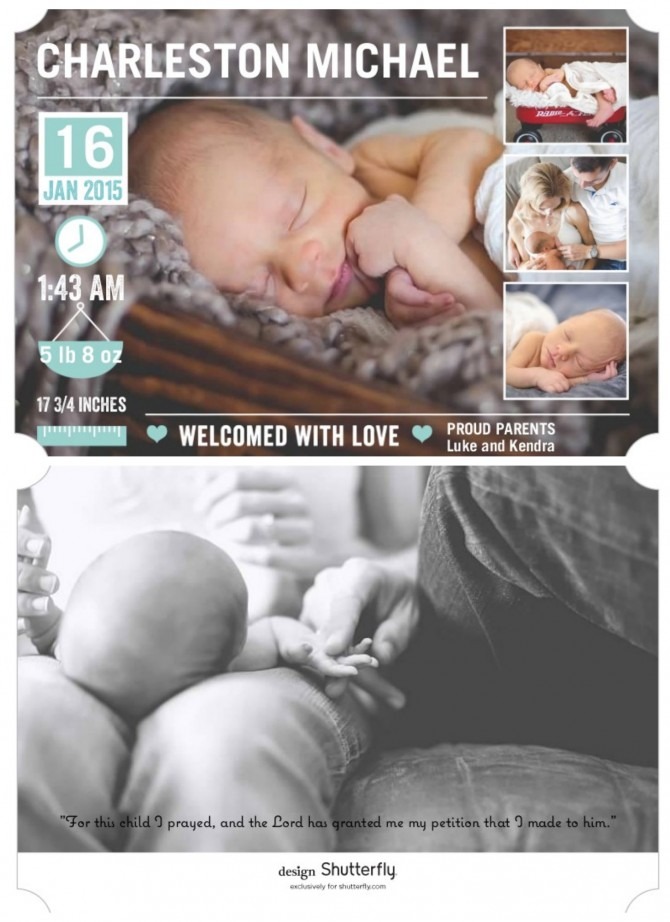 As always, I'm linking up with a community of bloggers over at Leigh Kramer's site to share what we're into this month. Head over there to read what others are into this month!