I've been thinking quite a bit lately about the four pillars of health (physical, emotional, mental, and spiritual), and about what positive steps I can be taking in these areas to promote my overall wellness. One highly effective tool for improvement on all four levels is something I'm already doing: journaling. I've shared in the past about my lifelong journaling practice, and lately it's been stronger than ever. Many other habits and hobbies have fallen by the wayside as I've entered this new life stage, but journaling is one aspect of my life that I'm unwilling to relinquish.
Scientific evidence supports the beneficial nature of journaling: keeping a journal can reduce stress, increase problem-solving capabilities, support personal growth and healing, and much more. (Check out this site for a list of 100 benefits of journaling!) Not only does journaling enhance one's health, it also serves to capture your life story—for yourself, and possibly for generations to come!
My personal journaling takes a few different forms. These are five ways I've infused the practice of journaling into my life: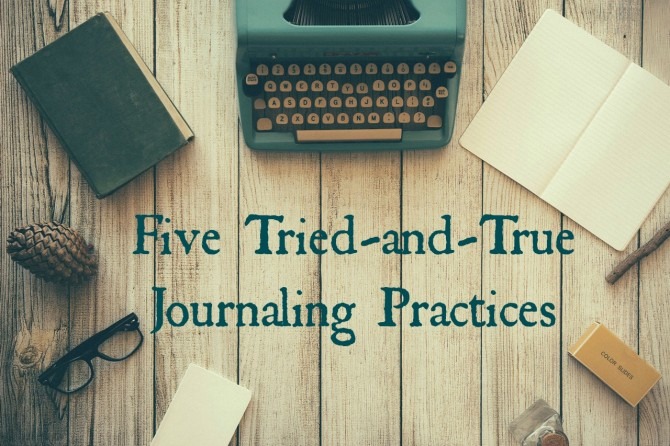 1. Day One Journal I shared last year about how the Day One app reignited my passion for journaling: after years of keeping a diary, I'd fallen out of the habit. With some encouragement from my husband I decided to download the Day One app onto my phone, and I haven't looked back. For a while I wrote brief daily entries directly on my phone, but as my entries grew longer I migrated to using the app on my computer. I now spend up to 45 minutes every day recording my thoughts, feelings, and day's events in my Day One journal. The practice serves as free therapy, helping me to process my emotions and clear my mind. I also love that Charlie's earliest days are so well documented in my journal.
In addition to serving as my freewriting journal, I use Day One as a prayer journal (I write out my prayers to God), a movie/book journal (I record a brief review of every book I read and movie I watch), and—since I began my Idea Machine project—a place to list each day's 10 ideas. The app's tagging capabilities help me to keep these various journals organized. The best thing about Day One is that none of these journals take up any physical space!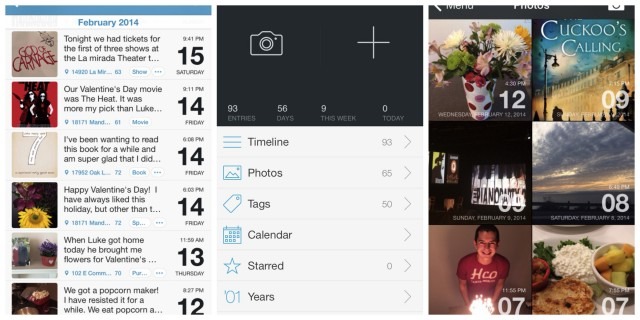 2. Daily Agenda When I was in elementary school, I discovered that my school agenda could function as more than just a place to record my daily homework assignments, and I began using my agendas to record each day's events. My school days are now a distant memory, but I continue to buy a Day Calendar every January—not to keep track of my upcoming schedule, but to document activities and events that have already taken place. I use the small space allotted for each day to record a basic summary of my day. (A typical day's entry might look like this: Morning – Bible Study. Afternoon – lunch with Luke, Costco, laundry. Evening – park walk, watch The Office). My Calendar is also where I keep my food/sleep/exercise logs, lists of gifts I give and receive, and brief notes about significant dates that I will want to remember in the future (everything from when I last washed my car to the day I received my first paycheck at a new job). I realize this type of hyper-documentaiton isn't for everyone, but having these minute details of my life on paper gives me peace of mind and gives me a big-picture view of how I spend my days.
3. Charlie's Baby Book I used The Belly Book to document each week of my pregnancy, and I am now using a fairly generic baby book to record all of his milestones and memories. To be honest, I don't love the specific book I'm using (I'm already committed to it, though, and it seems like too much effort to start with a new book). I recently discovered that the makers of The Belly Book have a similar book for documenting baby's first year, and I plan to use that book for our next child. This scrapbook-style baby book from Gadanke looks like another excellent option. I also really like the idea of journaling with a first year calendar, which is simpler but serves a similar function.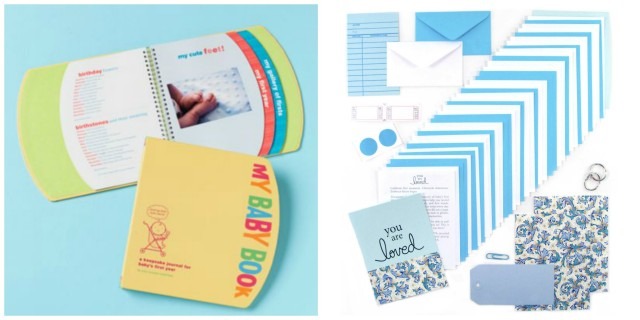 4. Couple's Journal Luke and I were just two months into our relationship when we celebrated our first Valentine's Day together, but I already had a feeling that we were going to go the distance, so I took the plunge and gave him a "Luke and Kendra" journal as part of his gift. We used that journal to write letters to each other and to record our special moments together over our year of dating, and Luke used the journal to write a beautiful letter to me as part of his marriage proposal. We don't write in our journal as often these days, but I do update it every anniversary with a letter to Luke and reflections on our year together.
5. Vacation Journal I haven't done much traveling sine we got married, but in my pre-marriage days I took several vacations with my family and kept a detailed journal of each of them. When we got home from each trip, I would edit the journals (often inserting historical and cultural facts about the places we visited) and send a digital version over to my dad, who had spent an equal amount of time sorting and editing our vacation photos. He would then use a service like Shutterfly to merge the two together into a beautiful printed book. Our family treasures these beautifully documented memories of our time together.
If you are looking to take up a journaling habit, there are numerous ways to do it. Here are a few tools and methods that I haven't personally tried, but that could be a great way to jumpstart a journaling practice: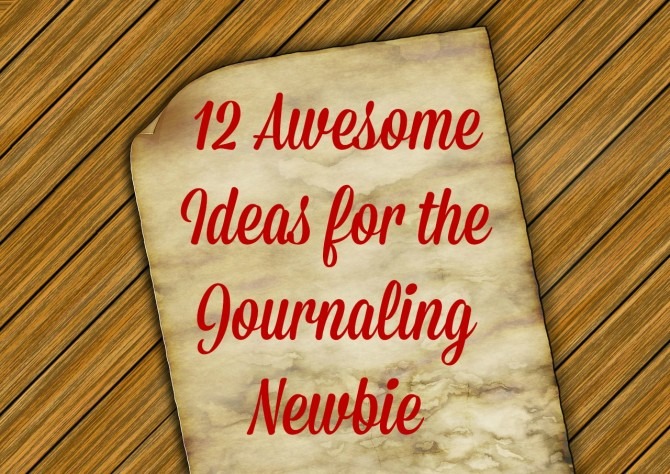 1. Recipe Journal Perfect for an aspiring cook, or even an established one. Record new or favorite recipes along with notes on how you learned about the recipe, when and where you served it, and whether or not you and your family enjoyed the dish. Bonus points for including a picture of the meal!
2. Five Minute Journal With this template-based approach to journaling, you spend a few minutes each morning listing three things you are grateful for, three things that could make your day great, and three daily affirmations. You follow up in the evening, listing three highs for the day and three ways your day could have been better. You can purchase the Five Minute Journal in physical or digital form, but it would be just as easy to follow this template in a journal of your own.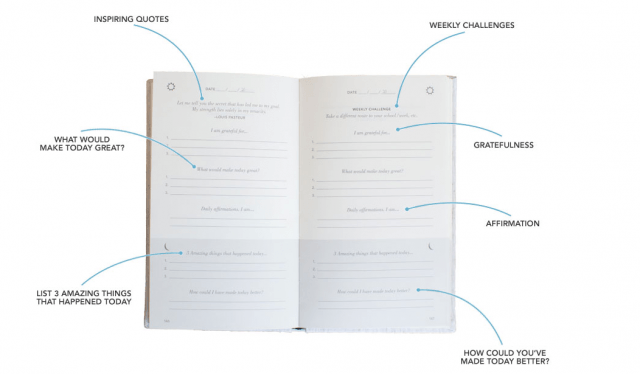 3. Health Journal This type of journal is highly useful for anyone looking to make positive changes to their diet and exercise routine, or those experiencing a new or puzzling health issue. Beyond just keeping a food diary or sleep log, you might consider recording symptoms and outcomes of doctors visits to see if any patterns develop. There are numerous phone apps that can assist with this form of journaling, but sometimes physically writing things down on paper can be more effective, especially if you are using a health journal as a form of personal accountability.
4. Finance Journal Speaking of accountability, there is no better way to get your finances in order than establishing a habit of tracking your spending. A few years ago, Luke and I use began using the YNAB software to keep track of our budget (best decision EVER), but I can see the benefits of keeping a more extensive financial journal in which you record not just expenses and budget goals, but also write out your emotions and attitudes related to money issues.
5. Smash Journal This journal/scrapbook hybrid is less time-intensive than full blown scrapbooking and can be the ideal way to preserve memorabilia, photos, and mementos, along with written memories and reflections. You can purchase an official Smash Book and accessories from the K&C Company, but it would be easy to make your own. If you are looking to take up Smash Journaling, check out Pinterest for tons of template and topic ideas.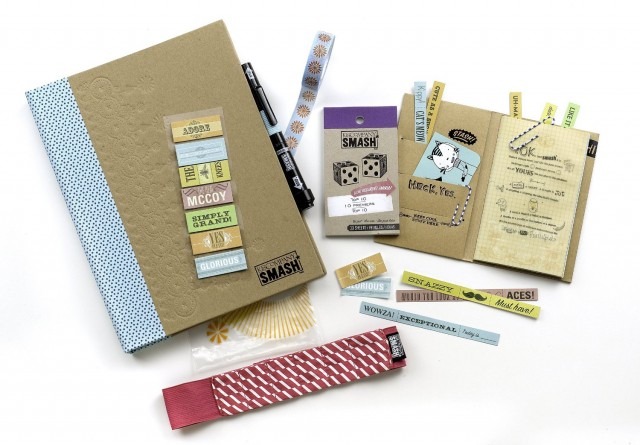 6. Parent/Child Journal I love the idea of having a designated place for a child to write to his/her mom or dad, and receive letters in return. My dad did this sort of journaling with me over the years, and I hope to start a Mother/Son journal with Charlie when he's a bit older. This type of journal fosters stronger relationships and will serve as a beautiful memory to look back on when the child grows up.
7. Dream Journal Keeping a record of your dreams could help you explore them and possibly identify patterns and trends in your dream life. I usually forget my dreams shortly after waking, so a key to keeping a dream journal would be to write in it first thing in the morning.
8. Quote Journal If you've spent any time reading my blog, you know that I kind of have a thing for quotes. A quote journal would be a handy way to keep track of memorable quotes, along with notes on where you heard the quote and what sorts of memories and emotions it evokes.
9. Bullet Journal I'm not an expert on this type of journaling, but what I do know has me intrigued: bullet journaling is a highly systematized form of note keeping, list making, and log tracking. This is the ideal journaling style for left-brained, goal-oriented types who are long on ideas and short on time.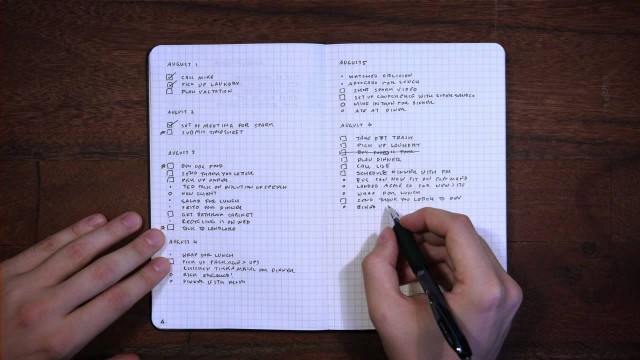 10. Birthday Journal This might be my favorite of these ideas! Every year on (or around) your birthday you add to the journal, including pictures, reflections on the past year, and hopes for the coming year. This could be done at the start of the calendar year as well. I definitely plan to do something like this with Charlie, writing in it for him until he's old enough to write himself.
11. Goals & Intentions Journal This could include both long-term and short-term goals. If I were to start a journal like this, I would have different sections based on time frame (life goals, 10-year goals, daily goals, etc.). I like the idea of writing one goal at the start of each day and adding a follow-up just before bed (similar to the method utilized in the Five-Minute Journal).
12. Sentence-a-Day Journal If your are struggling to establish a regular journaling habit, start small! Each evening, write just one sentence that encapsulates your day. Even if you never work up to writing more, you can still reap some of the benefits of journaling without a big time sacrifice. This approach is the one used by Gretchen Rubin, who literally wrote the book on happiness.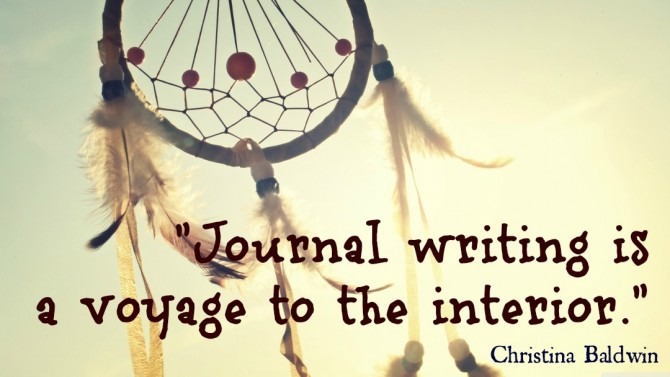 Are you a lifelong journaler, a journaling newbie, or a journal virgin? If you have a healthy journaling practice, what benefits have you seen to your overall wellness? If you are looking to take up journaling, what type of journal are you going to try?