Summer vacation is winding down for our family, but we are making the most of these waning summer days and packed this month FULL! Here's a look at my world in the month of July.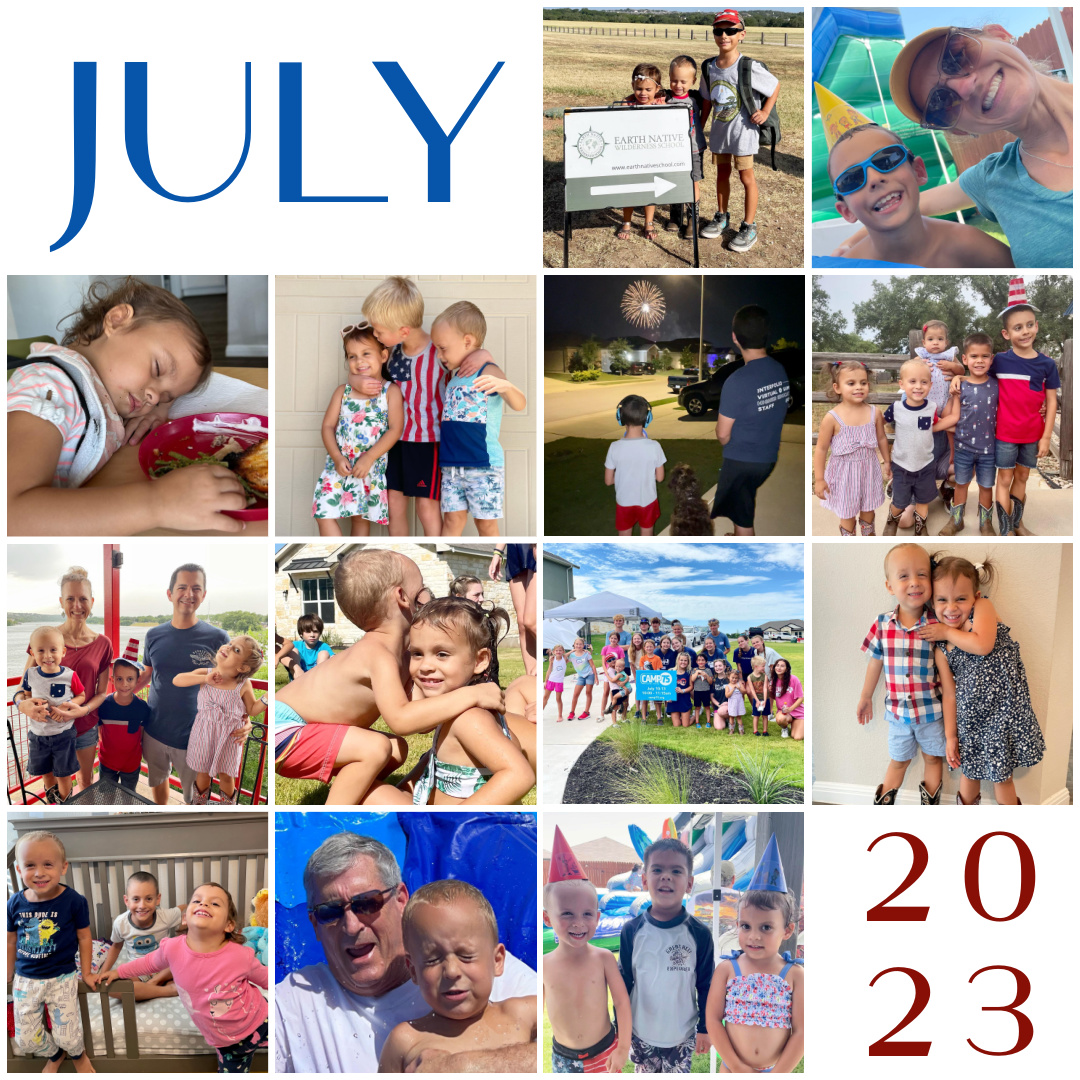 || READING LATELY ||
I had a busy reading month, mostly nonfiction along familiar (for me) themes of faith and family. Favorites included this backlist title about spiritual disciplines, this powerful book on prayer, and this important (and phenomenally well-researched) look at masculinity which paired nicely with this hilarious take on modern domesticity. Of the four novels I read this month, this was my favorite (in the running for favorite book of 2023!), but I also enjoyed revisiting this childhood classic with my kids, and this controversial book left me with a ton to think about.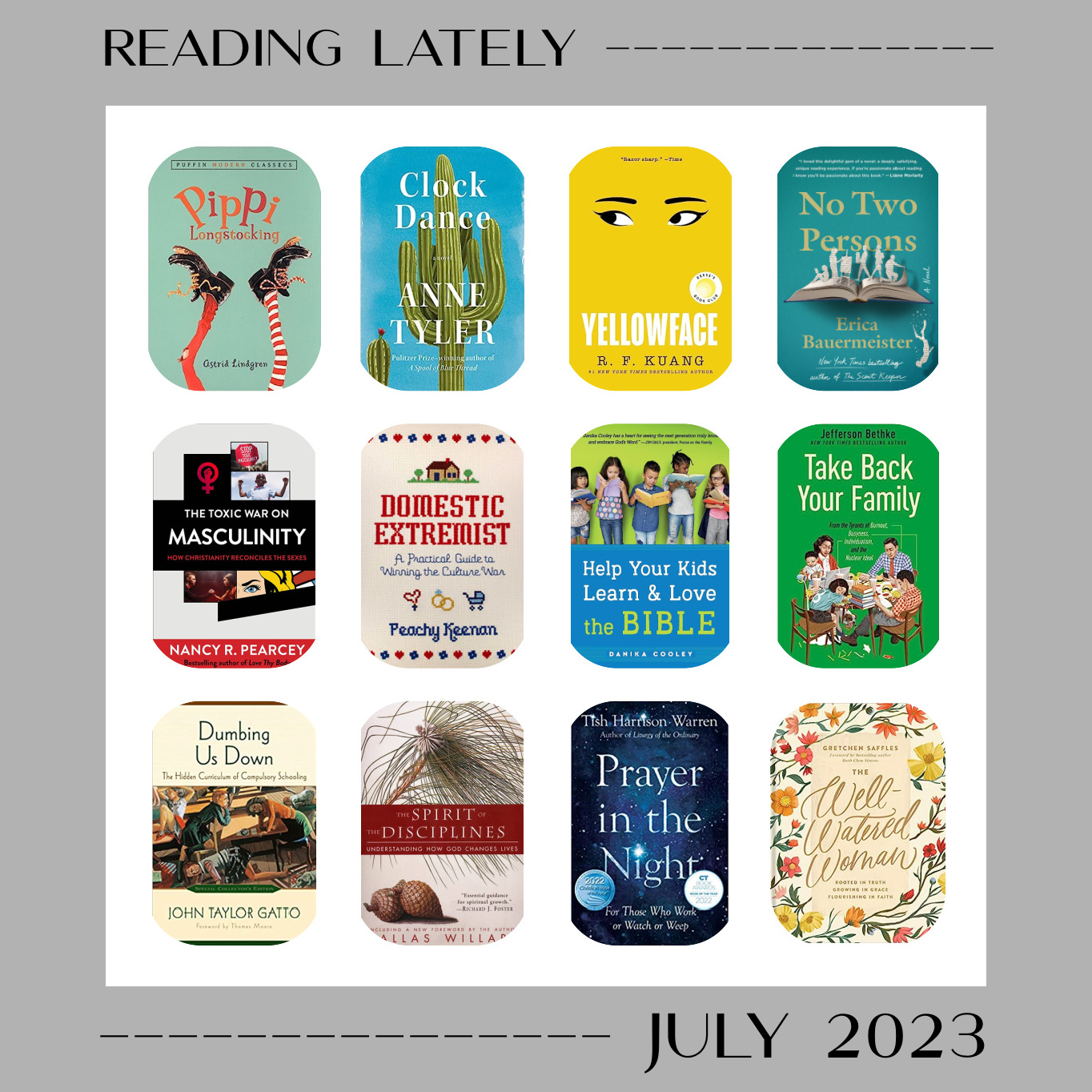 ---
|| WATCHING LATELY ||
Elemental ~ This newest Pixar film is the story of a migrant family of fire elements who have arrived in a city where the elements of water, fire, air, and land cohabitate (but not always peacefully). When Ember, the fiery young daughter of the Lumen family, falls in love with Wade Ripple, a water element, their worlds collide and humor and mishap ensue.
This was the twins' first time seeing a movie in a theater, and they did great! I was a little nervous about this movie specifically, because of the trajectory Disney has taken in recent years, but we wanted to see a movie on the afternoon of July 4 and this was the only one that appealed to us, so after reading through a number of reviews we decided to go for it. And I'm really glad we did!
I was surprised by how much I loved this (also surprised by how emotional it was, I cried THREE times, not counting the teary pre-movie short featuring Carl and Doug from Up!). The romance is very sweet and I loved the messages of family and loyalty. The story is filled with humor, especially punny humor that mostly went over my kids' heads but that I found hilarious. The visuals are enticing and the creativity level is off the charts, with incredible world-building and a truly unexpected aesthetic; this may be one of Pixar's most out-of-the-box films yet.
This is an immigration saga, and Pixar did a good job of addressing issues of race and immigration in appropriate ways (helped by the fact that the "races" and "nations" here are represented by the different elements and not actual people groups). There are some agendas presented, many different from my personal views, but these are mostly subtle. I will note that are also a number of near-swears that pushed my line of comfortability for my kids, and there is the inclusion of a same-sex couple (a minor character, whom I learned after watching the movie was intended to be non-binary, invites her girlfriend to dinner). These are issues that I didn't love, especially not in a supposedly family-friendly movie, but sadly these messages are hard to avoid in contemporary movies; thankfully the problematic aspects were subtle enough that they went unnoticed by Kali and Sully, and were things I felt comfortable addressing/discussing with Charleston.
Though this isn't the most kid-friendly film, as an adult I found it entertaining, inspirational, and sweet. It's definitely one I'd watch again, for many reasons but especially because there are tons of tiny creative details I know I missed with the first watch and want to catch again.
My Rating: 4.25 Stars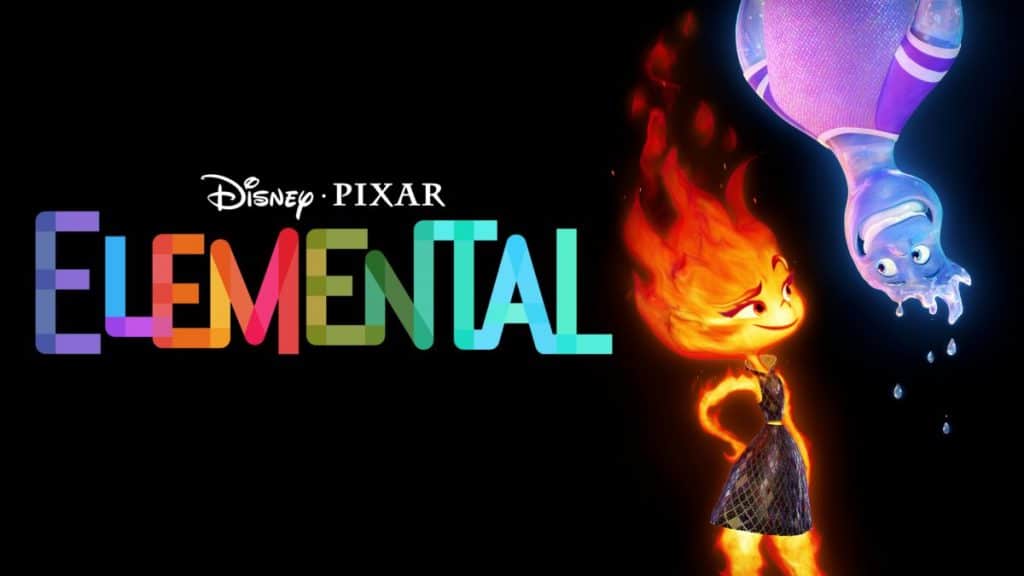 Ted Lasso, Season 3 ~ This third (and I think final?) season of Ted Lasso got off to a terrible start, with lots of agenda-pushing and storylines I didn't care about or plain didn't like. We almost threw in the towel after a couple of episodes, but seeing it through to the end proved to be a good choice because the season got progressively better, ending with a wonderful series finale.
While the show tried to do way too much in this season, the last few episodes are a delight, with tons of lovely redemption stories and nicely-ended story threads. There are a few characters whose endings felt inconclusive, but for the most part things ended on beautiful feel-good notes. By the time things wrapped, Ted and the gang had warmed their way back into my heart and I'm sad to see them go.
My Rating: 4 Stars.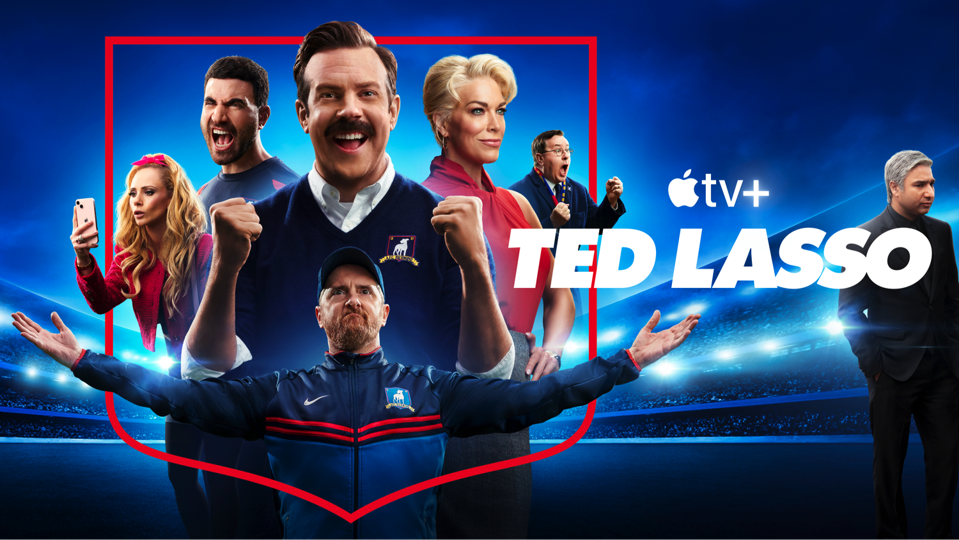 Ford v Ferrari ~ Any movie with both Christian Bale and Matt Damon would rank high on my to-watch list so I'm not sure how Luke and I missed this when it came out (though in all fairness to us, we've all but stopped watching movies in the past few years). This biographical sports drama about car designer Carroll Shelby and British race car driver Ken Miles was really well done! I'm not a car nut, but the racing scenes brought back endearing memories of going to car shows and races with my Dad, and I loved the nostalgia of it all. The classic cars and 1960s wardrobe were a lot of fun, and I thought both Damon and Bale were superb in their roles. The business politics side of the story was a little difficult for me to follow, but I enjoyed the developing friendship between the two male leads and I especially loved Bale's character and his interactions with his wife and young son. I did not expect or enjoy the ending at all, but as a whole I really liked this and kind of wish I'd gotten to see it in a theater.
My Rating: 4 Stars.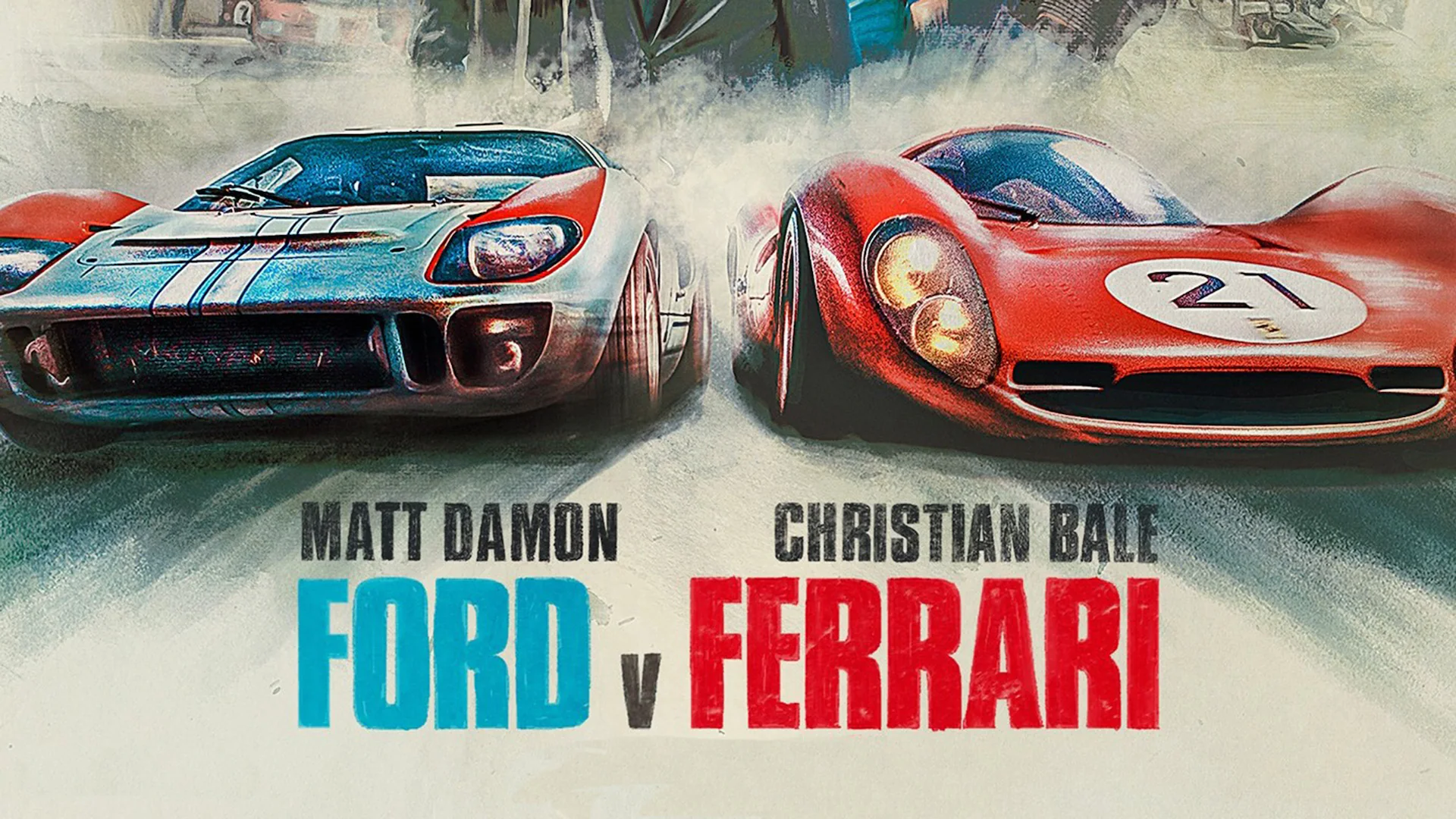 ---
|| LISTENING LATELY ||
A lot of my favorite podcasts took breaks for the month of July, but there were still a few excellent shows to recommend this month.
That Sounds Fun—Episode 476: Allen Arnold on What Jesus Was Doing in Eden and Preparing for Sabbath
ReFocus with Jim Daley—A Way Forward for America
Honestly with Bari Weiss—When Ideology Corrupts Medicine—and How One Reporter Exposed It
ReFocus with Jin Daley—Babylon Bee's Seth Dillon on Engaging the Culture with Humor
Carey Nieuwhof Leadership Podcast—Episode 586: John Maxwell Shares Lessons from Speaking 13,000 Times, The Biggest Changes in Leadership In the Last Five Years, and The Five Things He Does Every Day
Ben Shapiro — What Does It Mean to Be a Man? | Voddie Baucham
The Alisa Childers Podcast — #209 Barbie Movie: Feminine Empowerment or Toxic Femininity?
Foundation Worldview Podcast—Talking to Kids About LGBTQ+ Ideology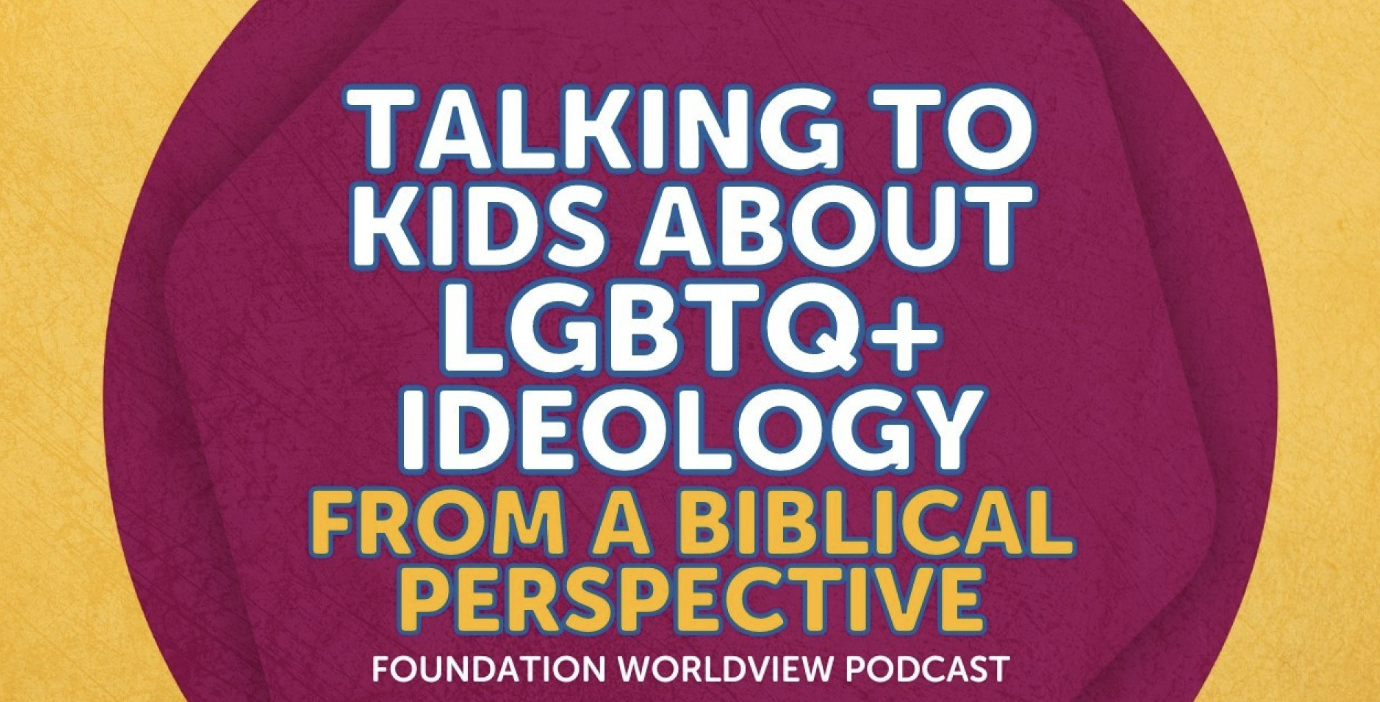 ---
|| MONTHLY KID-ISMS ||
My kids never cease to make me laugh with the things they say. Prayer time has grown especially engaging: Kali and Sully both insist on praying at every meal and at bedtime, often for well over a minute each; it's precious, and I love hearing their hearts in their requests.
CHARLESTON:
+ "I think it's, like, a scientific fact that when you're a kid the healthy foods taste terrible."
+ "I heard the kids at church talking about division. Is that when you stop being able to see?" (Get it? De-vision. That one took me a minute to figure out.)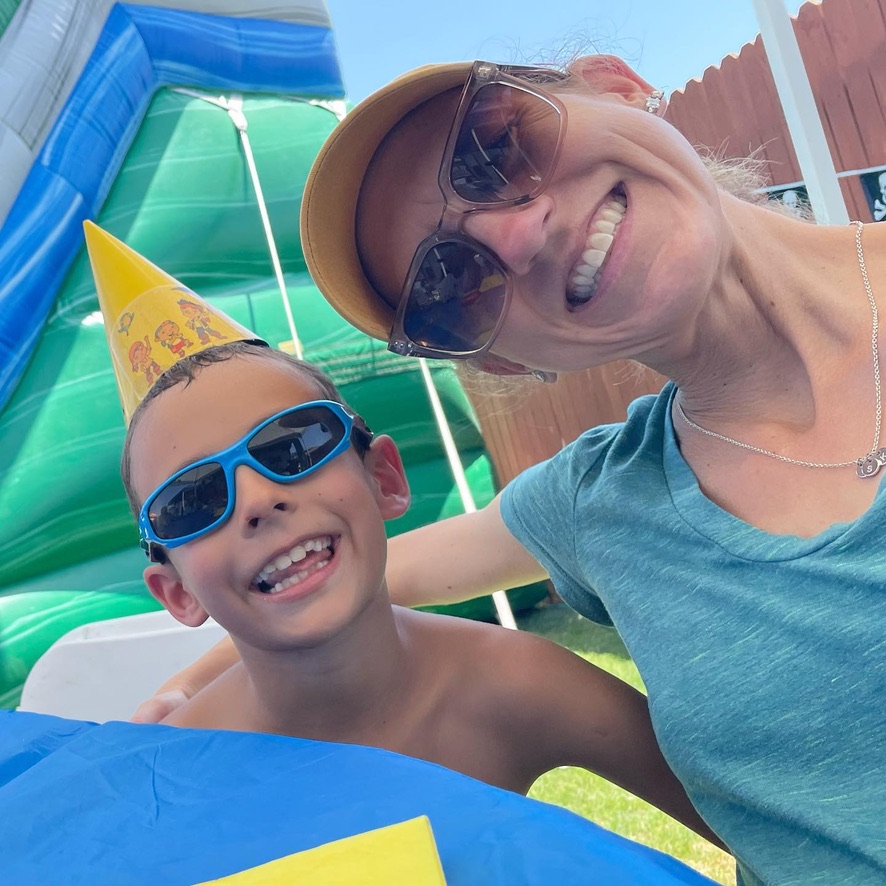 SULLIVAN:
+ When we saw an officer pulling a car over and I explained that getting a traffic ticket usually involves paying a fee: "Oh, so the police officer wants to get money for his piggie bank?"
+ Overheard on the monitor while Kali and Sully were lying in bed (which they share) at nighttime: "My friends are having a sleepover. Do you want to have a sleepover with me?" Kali: "No, thanks." Sully: "You're having one right now, too bad."
+ During a mealtime prayer: "Please help God not fall out of our hearts, and please make Jesus help Him."
+ "Mom, why do you have a bracelet on your hair?" (It was a hair tie; I hadn't realized I am more likely to have those around my wrist than where they belong, tying back my hair.)
+ "You know what, I have a good idea! How about when me and Kali get married, we each marry each other. How's that sound? Because I'm going to miss her when she gets married to another person."
+ "God is in my heart. So when I eat food, it goes to my heart so God can eat it with all his friends."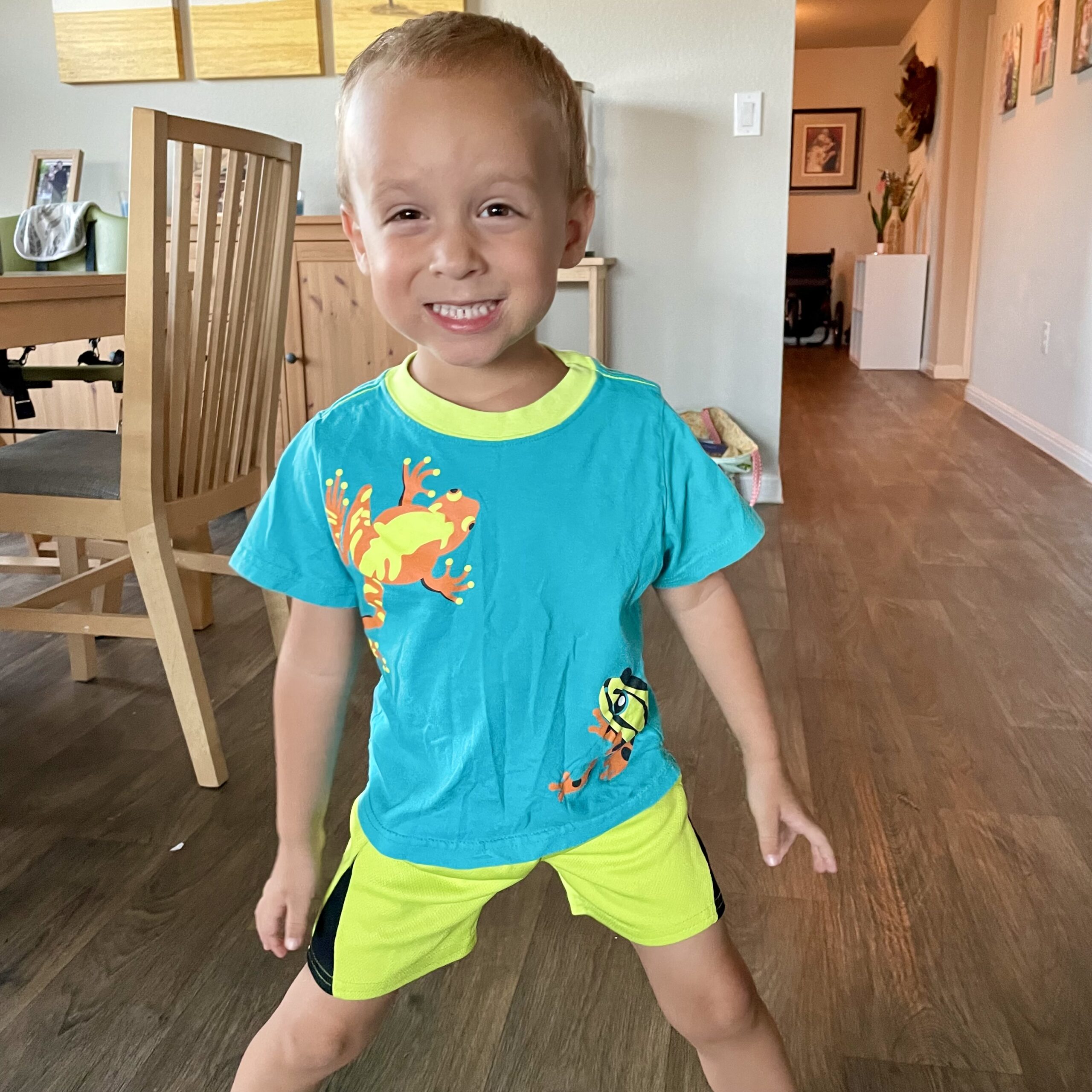 KALINDA:
+ During prayer time: "God, make sure I get to be Charlie's personal helper, and make sure I don't get fired."
+ During prayer time: "Dear God, make sure it bees Christmas, and make sure I see ice, and make sure I skate."
+ "Daddy, I want a diamond. Not a diamond necklace. Not a pretend diamond. A REAL diamond."
+ "I want a pet, mom." Me: "We have a pet. Arlo is our pet." Kali: "He is? Oh my gosh, oh my gosh! But I want a new pet, like a princess. A real, regular princess pet."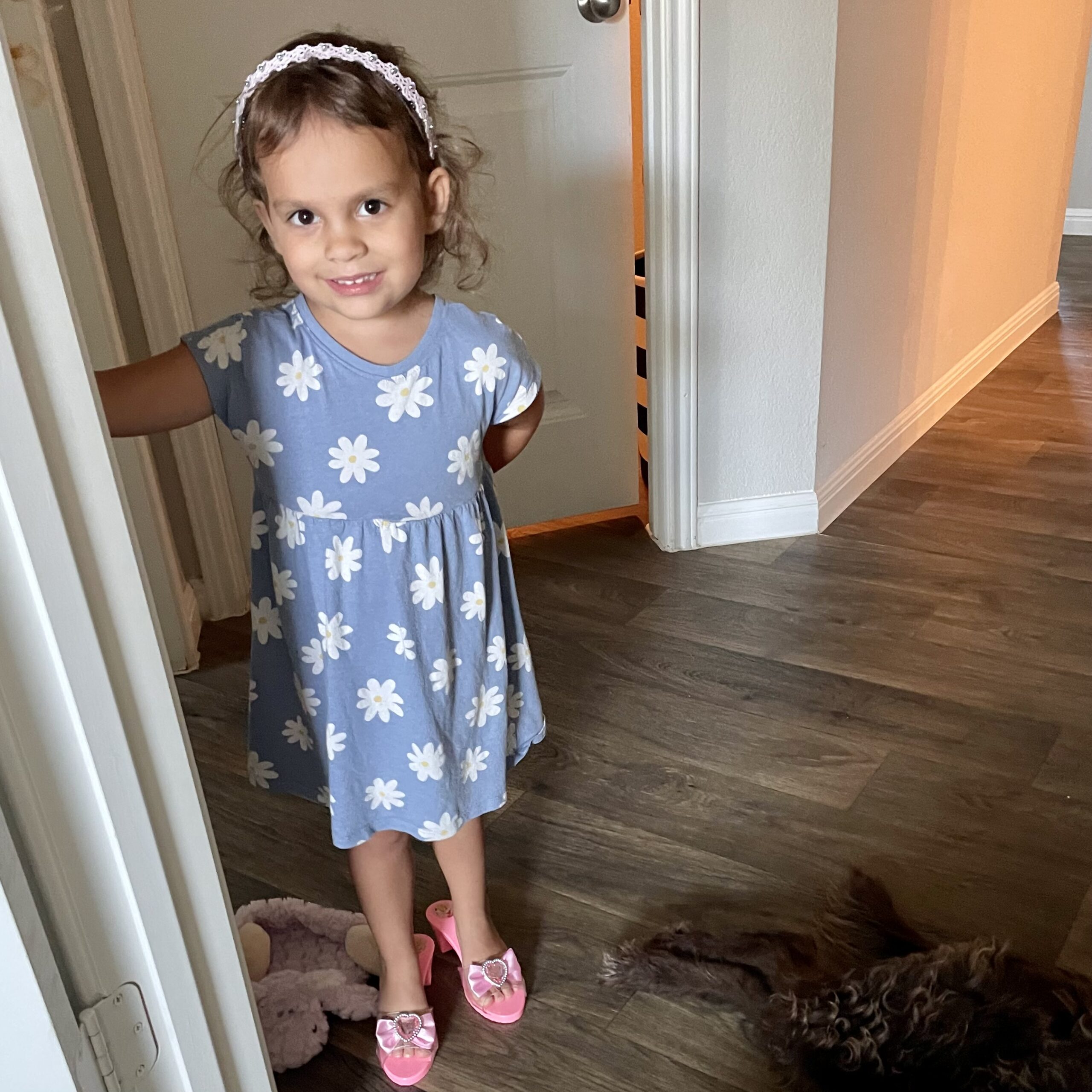 ---
|| HAPPENINGS & HIGHLIGHTS ||
Fourth of July was a little weird this year, being on a Tuesday. (By the time we got to the official holiday, poor Sully was so confused, asking "why is it still Fourth of July?") We managed to do a lot of celebrating, but it was spaced out. On Saturday (the 1st) we went over to my in-laws' for some backyard sparklers and smoke bombs. The kids were pretty cautious but still had fun.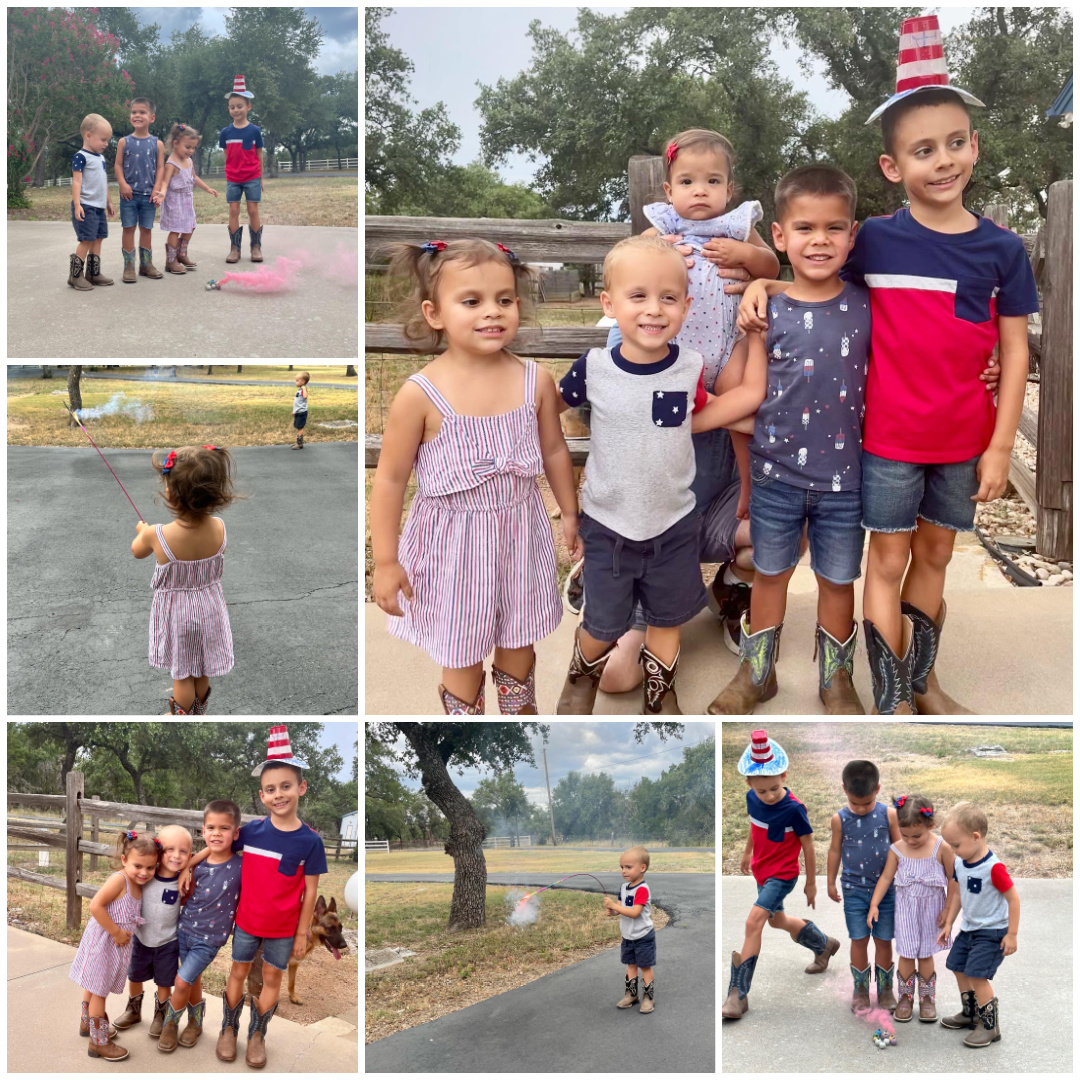 That evening we went to the neighboring town of Marble Falls for a fireworks show over the lake. It looked like it could storm at any minute, but my in-laws had reservations for a restaurant patio on the water so we went for dinner despite the weather forecast. Not long after we'd sat down, it did indeed begin to pour and we all got pretty wet sitting on the open patio. But the rain cleared after a bit and we had clear skies for an incredible show that the kids LOVED!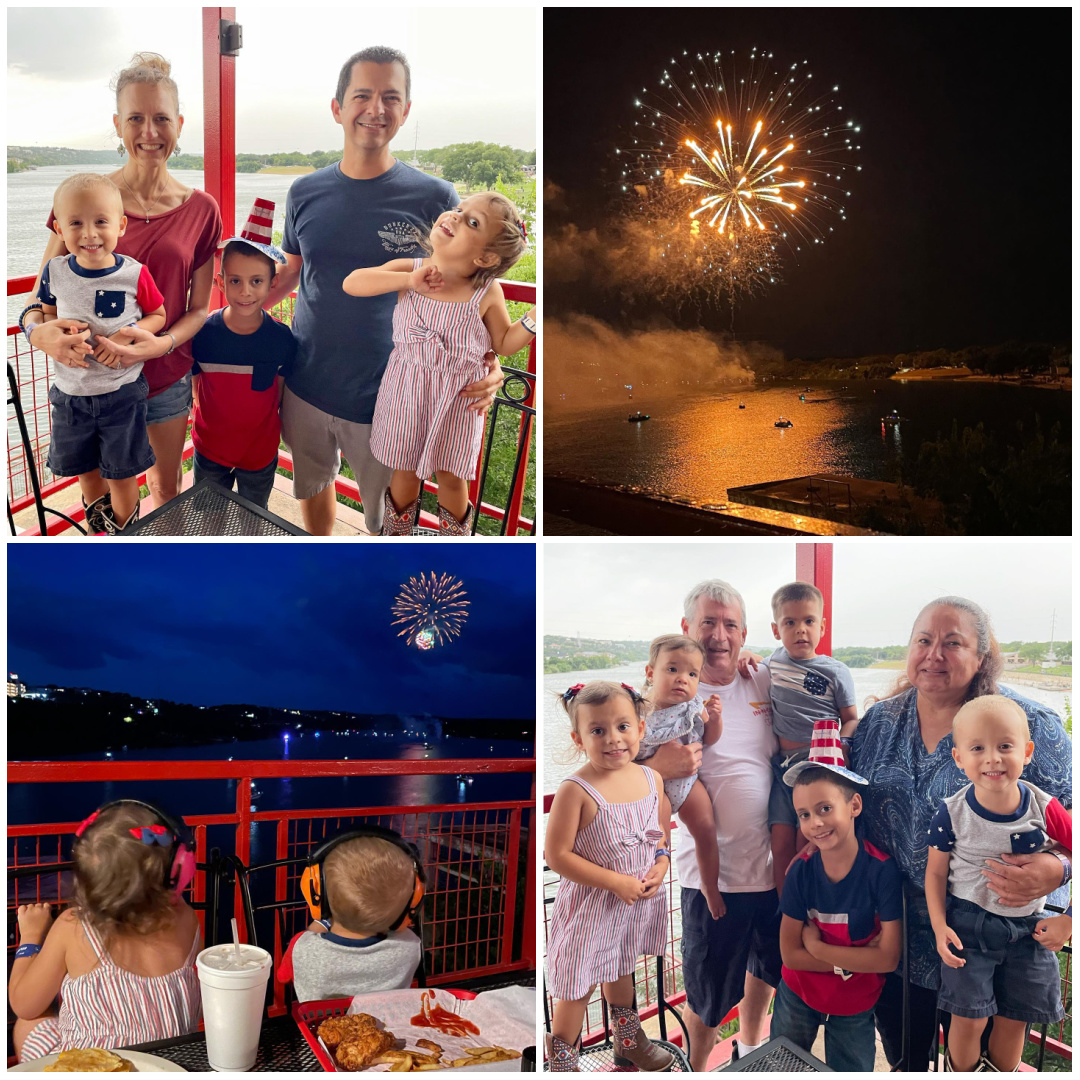 Festivities continued into Sunday for "red-white-and-blue day" at church. The kids' program at the church we've been attending (more on that to come … ) has dress-up Sundays all summer long. It was fun that this one aligned with what we would naturally have worn for church for the holiday weekend. We didn't get any good pics at church (depending on how you define "good"…. they ranked high on the comedy scale) but captured some super cute ones once we got home.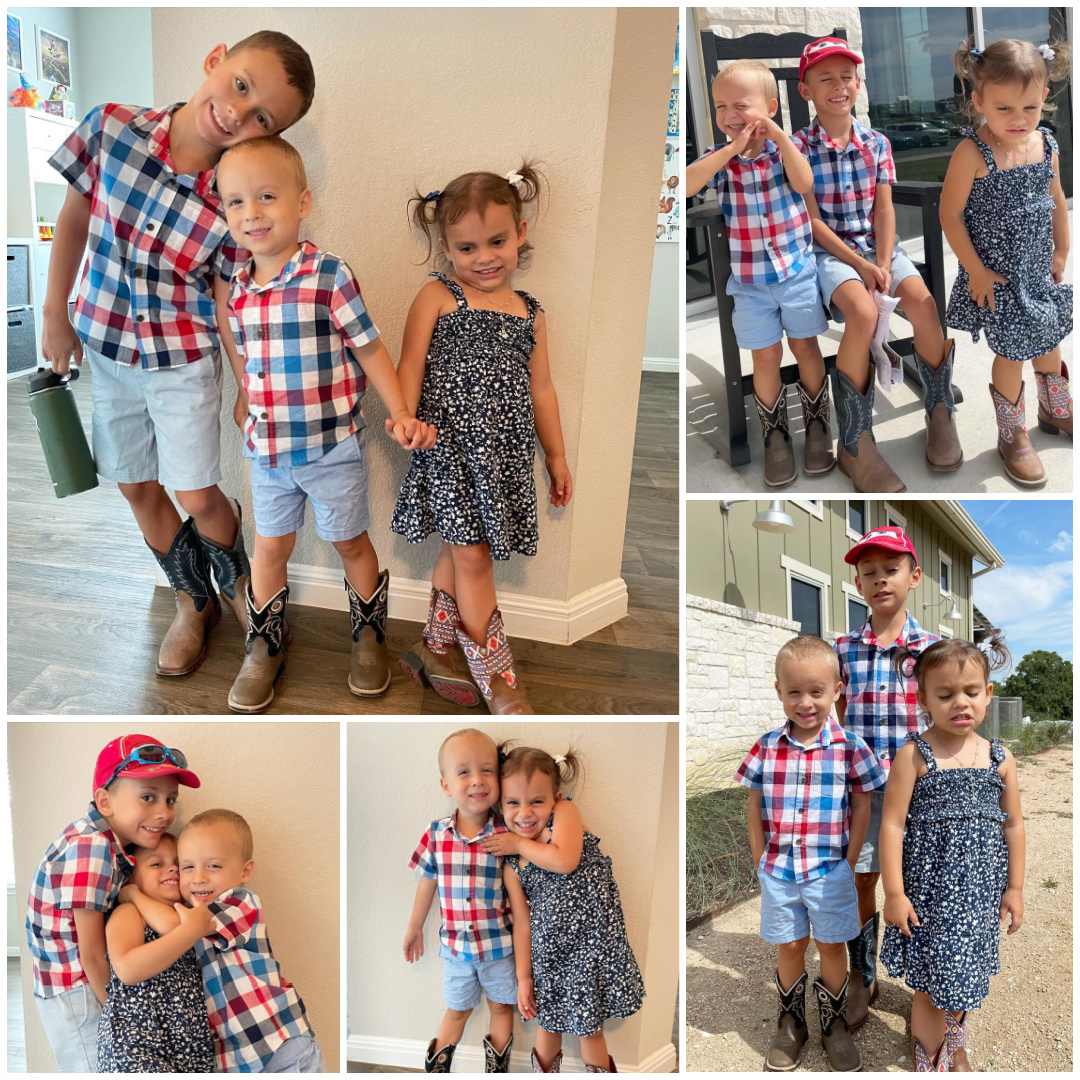 Our celebration on the Fourth itself was subdued, but special for our family. Right after a pancake breakfast we headed to the association pool. We were there well before the crowd and had the pool to ourselves! Then we came home, changed, and went to see the movie Elemental. It was the twins' first theater experience and they did so great with it! They were mesmerized by the movie, and between the three of them, the kids downed two enormous bowls of popcorn and two huge icees!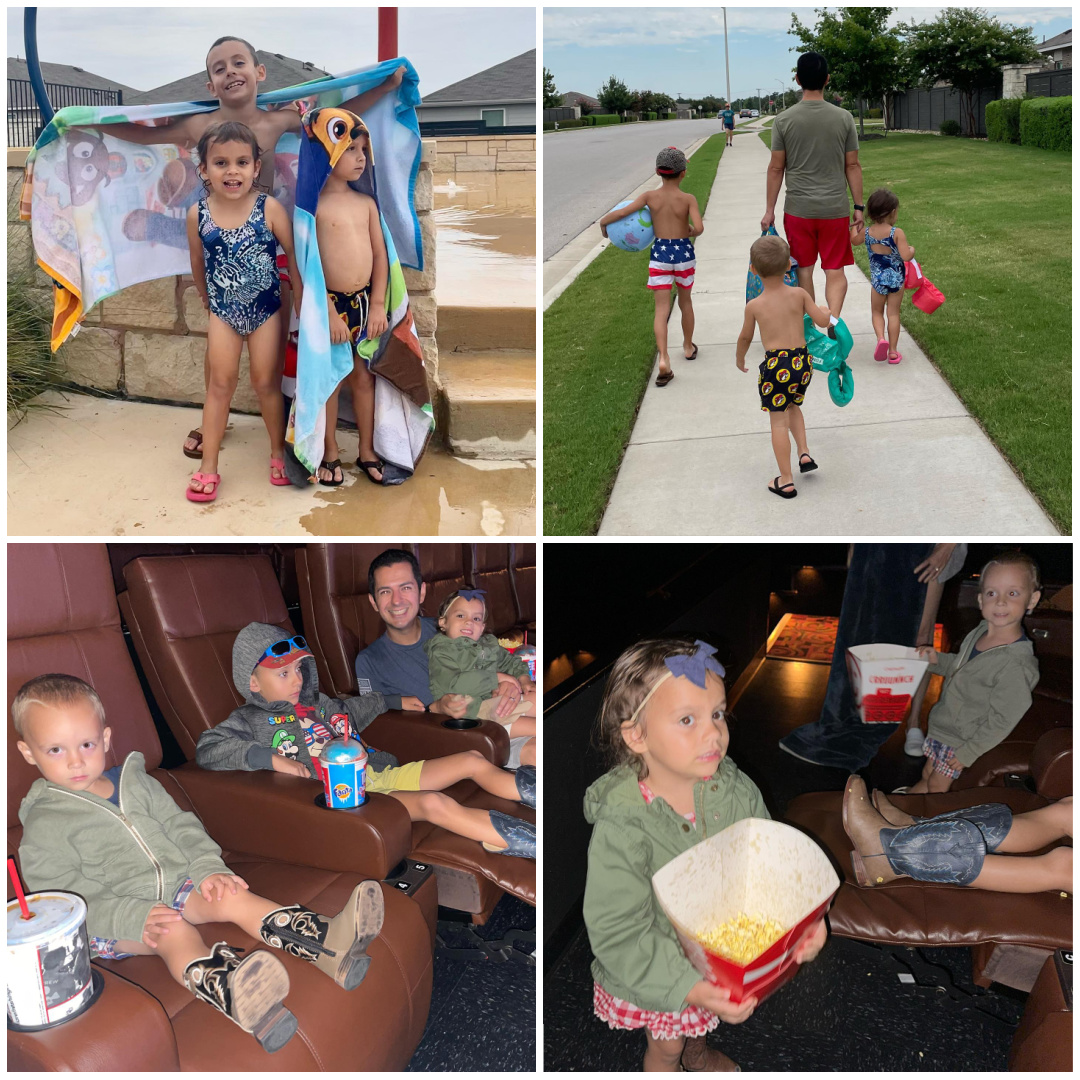 We didn't go to an official fireworks show on the Fourth, but there were tons of professional shows happening all around us on the 3rd and the 4th and I enjoyed them from the comfort of my front porch. Charleston joined me on the first night and loved the bigger shows, but got scared when some neighbors started doing dangerous (illegal) fireworks in our cul-de-sac. It put a damper on our holiday but hopefully the fun from the rest of the weekend made up for it.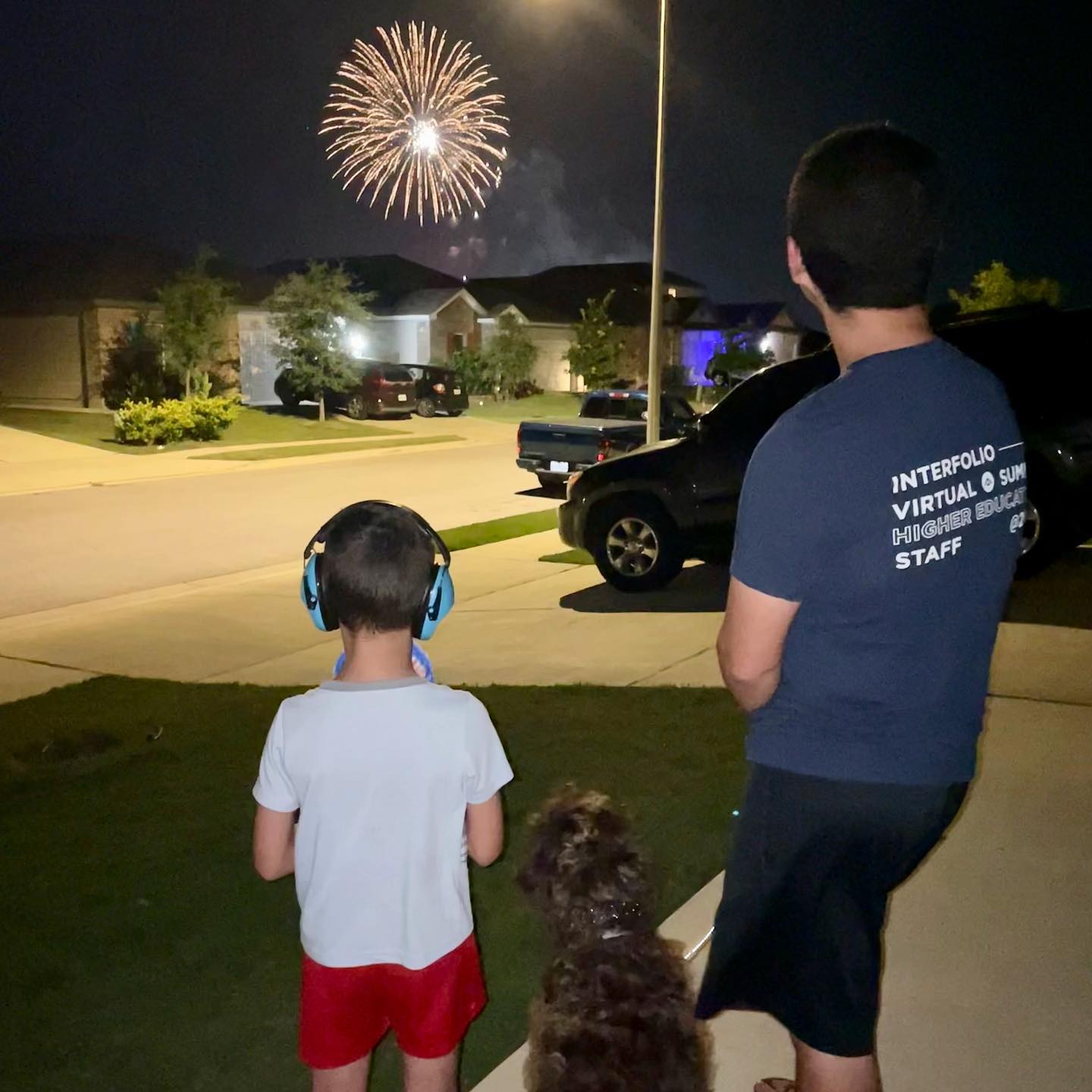 I got to attend a homeschooling convention in Round Rock (a suburb of Austin)—my first, even though we're going into our fourth year of homeschooling. It was a fantastic experience …. for many reasons, but most notably that it provided a needed reminder that we are not alone in our homeschooling journey (the conference was packed with other families making the same schooling decision). It was held at the gorgeous Kalahari Resort; I didn't stay there (it's very pricey and it didn't make sense for me to get a hotel room when the conference was a forty-minute drive from home), but still enjoyed experiencing the luxurious facility as a visitor. And the conference itself was great: I attended some awesome seminars and soaked up wisdom from seasoned homeschoolers about curriculum choices, planning/organizing, parenting, and even etiquette. The speakers were all excellent, and I'm glad I was able to purchase the audio downloads of every workshop because there were so many I wanted to attend and couldn't. I also enjoyed seeing the numerous vendors: it's amazing how many homeschooling options exist, and though I found the many choices overwhelming, it was fun to get my hands on some of the books and tools I've seen online but hadn't gotten to look through in person. I was proud of my purchasing restraint, buying just the materials I need for the coming year (even though I wanted to take home so much more).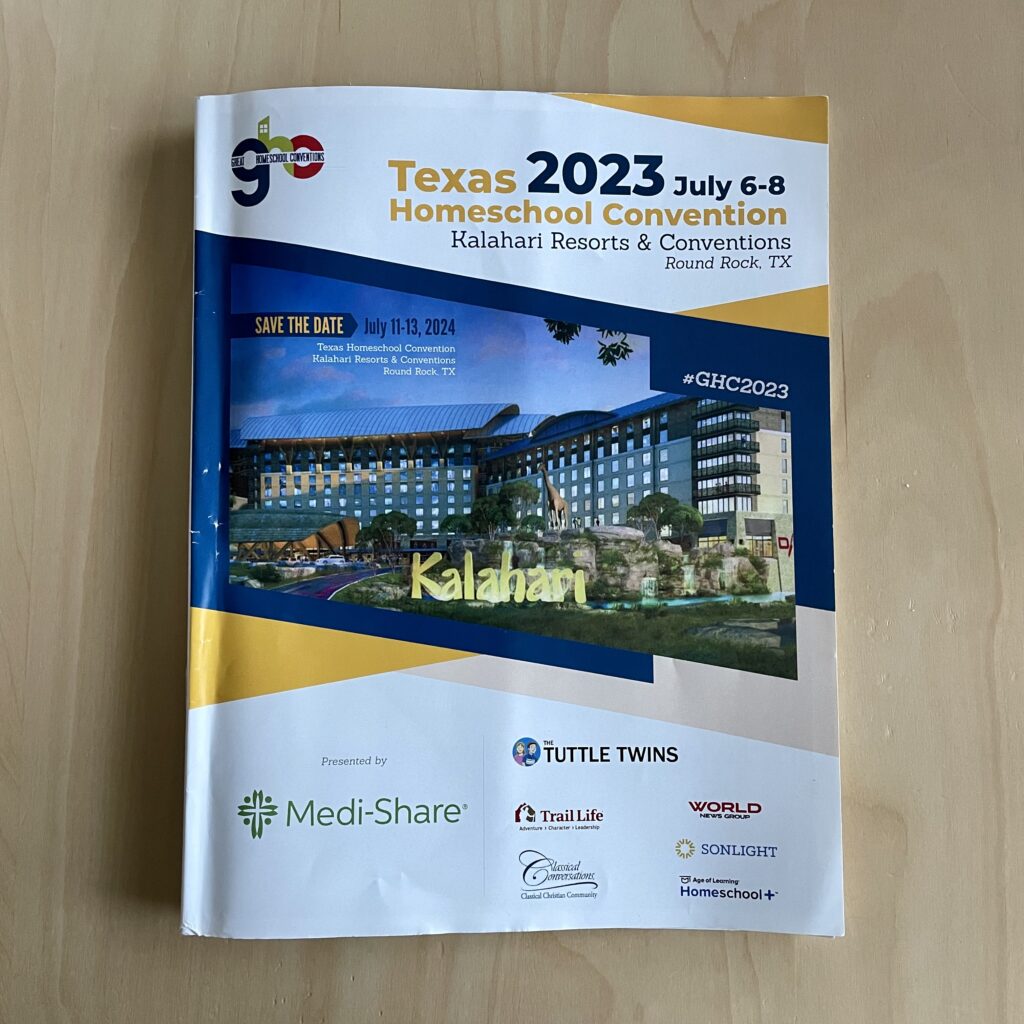 The three-day conference was the most I've ever been away from my kids! I was there Thursday afternoon and all day Friday and Saturday, and though I still saw the kids in the mornings and evenings it was weird to be away from them during the day and I missed them (though I'll admit the extended parenting respite was much appreciated). On Friday evening, Luke brought the kids to the convention center for a Slugs & Bugs concert that was a lot of fun! (I think I enjoyed it more than my kids, but that's okay, it was still a fun family event.) On Saturday, the kids stayed with family so that Luke and I could attend some seminars together. The weekend was very encouraging and inspiring for both of us, and provided us with some great new parenting/teaching tools. I can't wait to attend again next year! And if you're a homeschooler (or just homeschool curious) and have never attended a conference like this, I'd highly recommend it.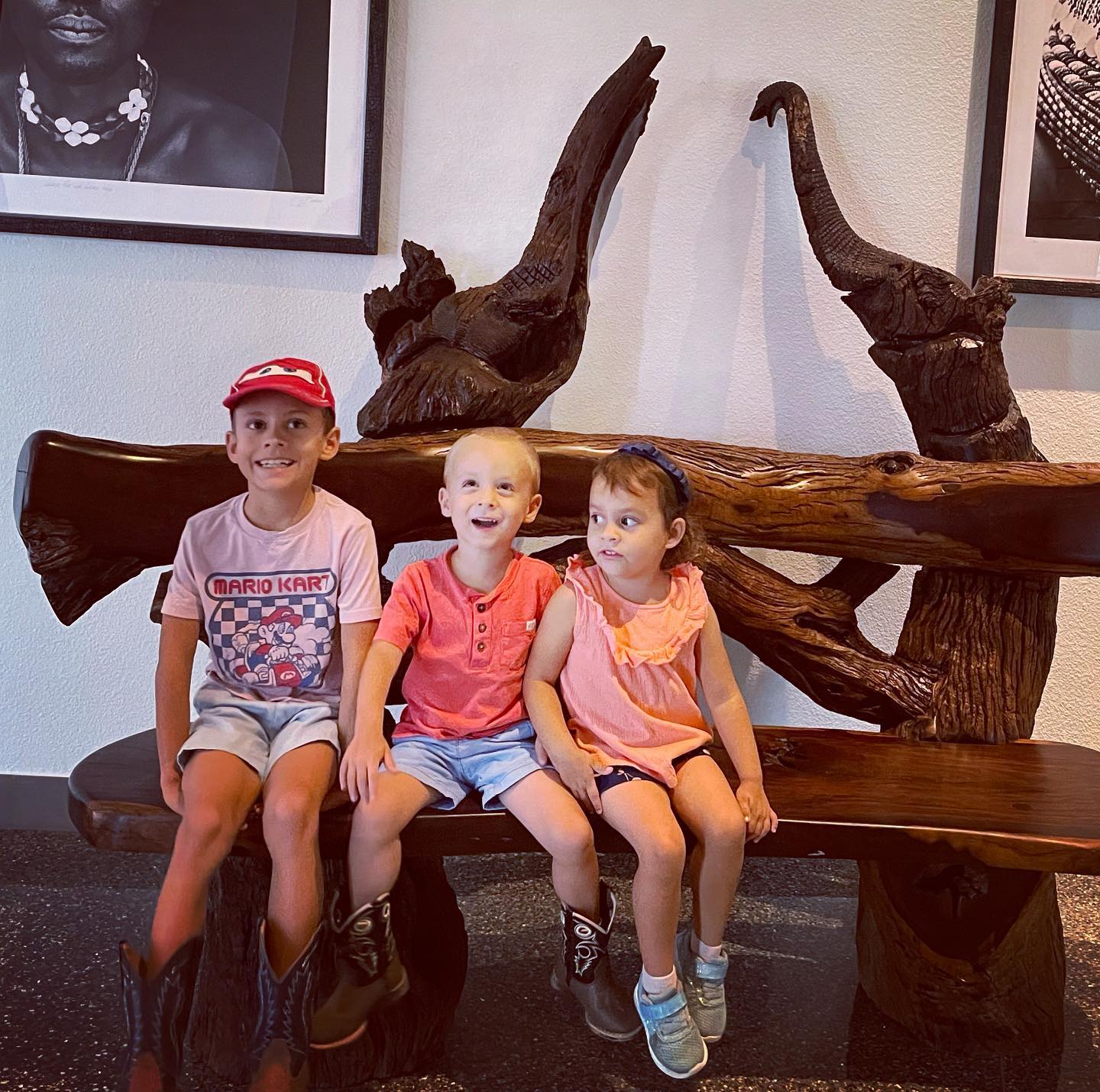 We loved participating in Camp 75 (backyard VBS-style camps) again this summer. We were not a host home this year, but enjoyed attending a camp hosted by friends. All three kids were great participants, engaging in the games and songs, practicing Bible verses and learning about Jesus, and of course devouring the snacks. It was fun for me to watch them interact with the other kids and their leaders (all teens from Northpoint church) while also having some time to connect with the other parents. Camp 75 is such a special program, and it's always such a joy to see many generations come together to share the Gospel and fellowship in the most unique way.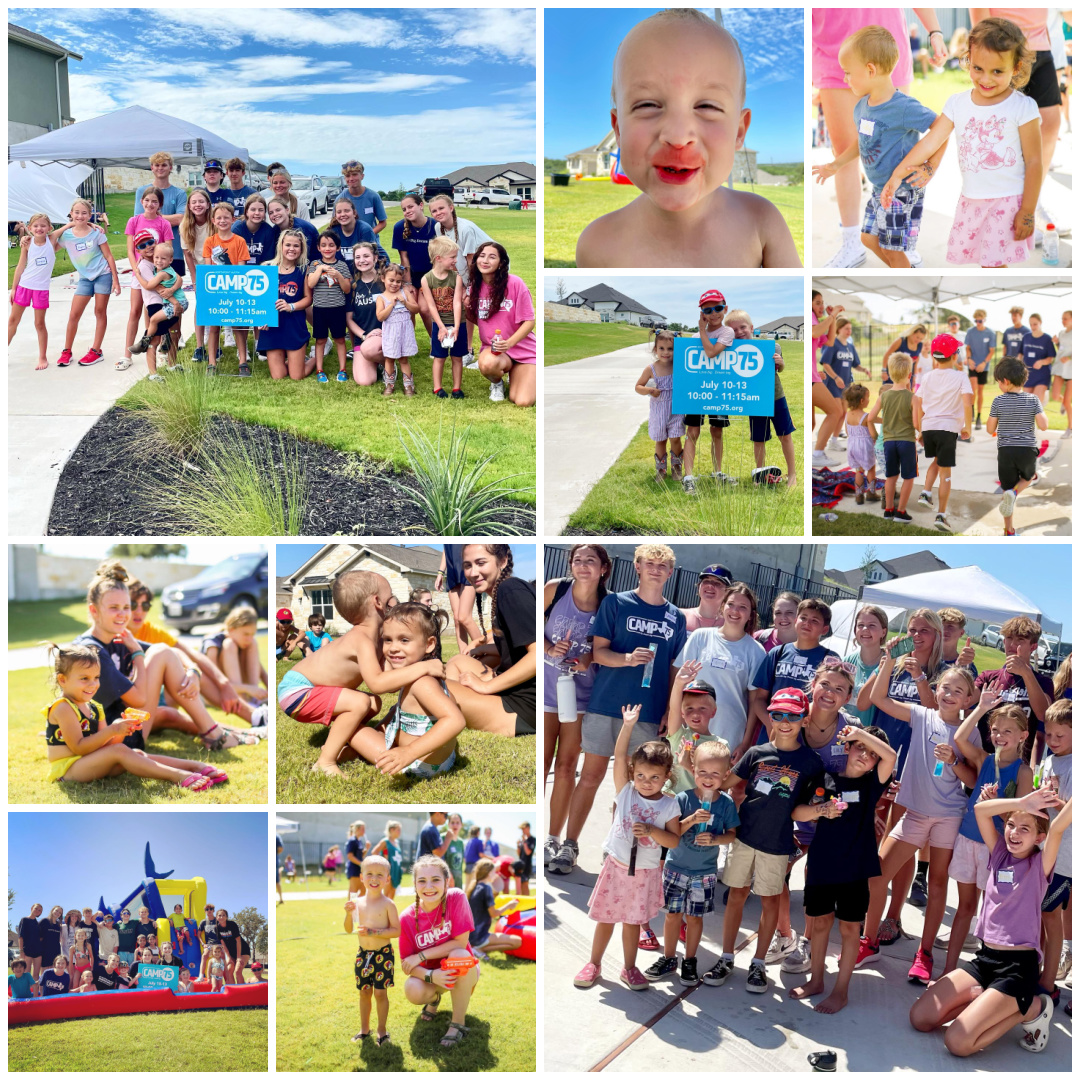 For the second summer in a row, Charleston participated in a week-long wilderness day camp and he loved it! Even though it was extremely hot (daily highs well over 100), he had a great time hiking, fishing, and learning to identify nature hazards, start a fire, and build a shelter. One of his good buddies attended camp the same week, and Charleston and Ezra enjoyed the extra time together.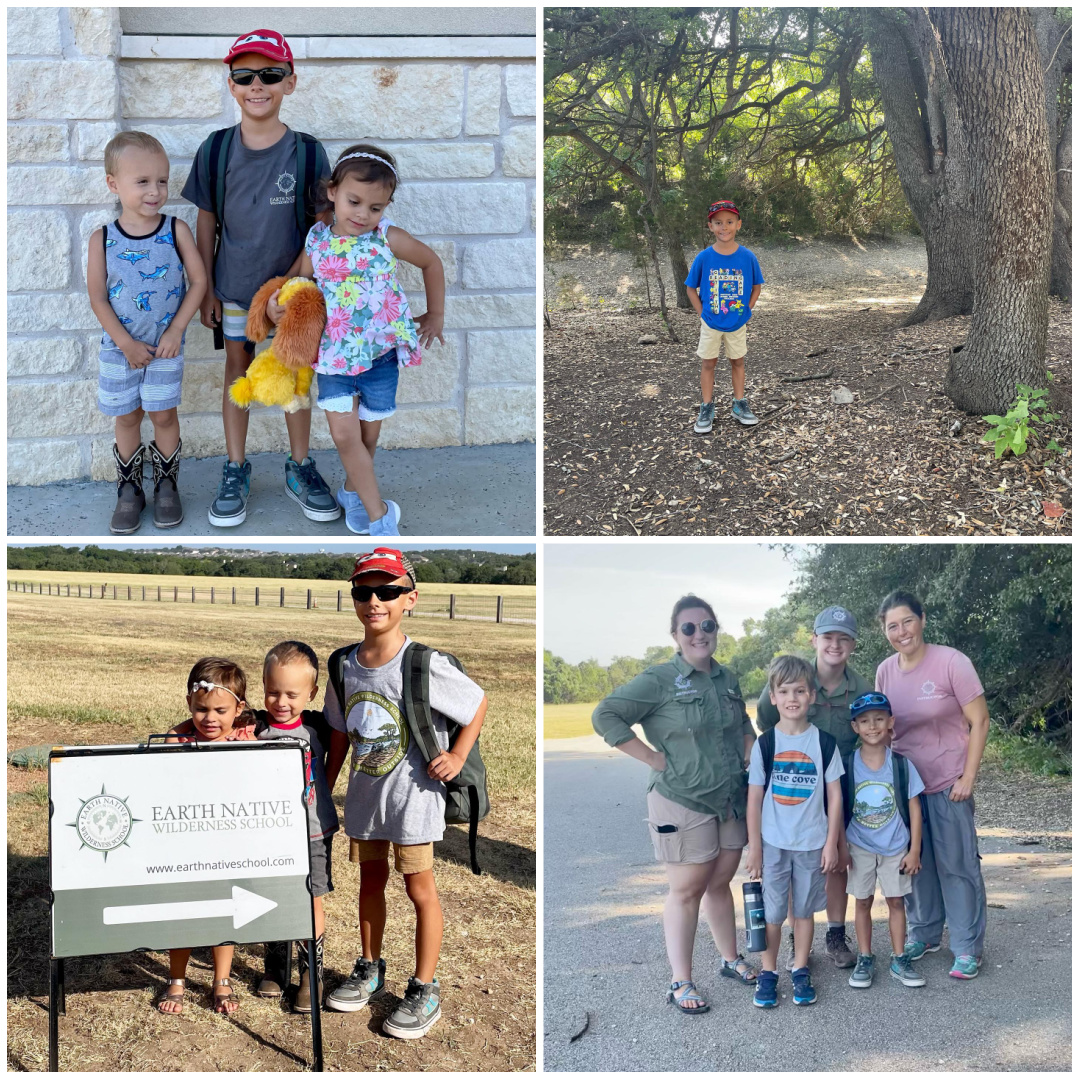 ---
|| ICYMI: JULY ON THE BLOG ||
LIFE & FAITH
Faithful 07.23—He Makes The Nations Rise and Then Fall "As I separate myself from both the idealization and the vilification of America, I am able to recognize the ways God uses nations and nationalism itself to fulfill His purposes and draw people to Himself."
Just Say Yes! "Speaking for myself, I know that No is often a cop out: I say No to my kids so that I am able to say Yes to myself. I deny my kids' requests so that I can maintain control over how our family spends our time and other resources, in ways that are conducive to my wants and needs."
Keep Playing (July Verse—Psalm 16:8-9) "Ultimately it is only through entering into God's Big Game, stepping into His purposes of doing His work and glorifying Him, that we will find the true satisfaction our souls crave."
Yes, Please! And Thank You! "Etiquette is a crucial component of healthy relationships and appropriate social skills, and every action taken in the name of etiquette is done for the purpose of looking to the interests of others."
BOOK CORNER
28 Definitions I've Learned Through Kindle Reading This Year
"A worldwide summer reading multi-blogger extravaganza!"
Best of the Backlist: Summer Reads for Seasonal Reading
QUOTABLE
"Hidden in the losses we experience are lessons that shape who we will one day be, but only if we know where to look." – John Amanchukwu
"Words and their meanings have weight in the world of matter, shaping and reshaping realities through a most ancient alchemy." ~ Alix E. Harrow
"God is a healing God. But I believe he takes the long way sometimes, because the long way is what lasts. Is what sticks. Is what speaks." ~ Jefferson Bethke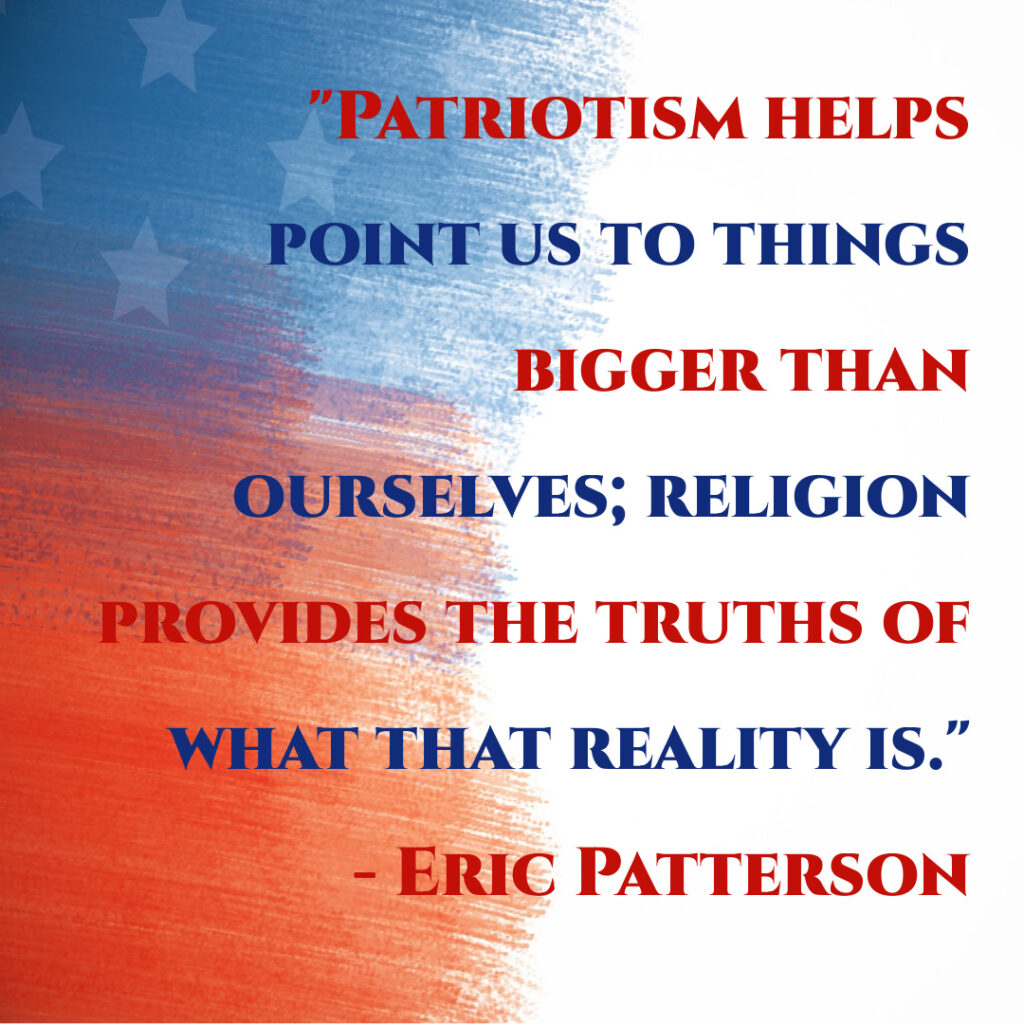 ---
What were some highlights of your month? I'd love to hear all about them!