Are you a seasonal reader? I would certainly never claim to be a seasonal reading purist, but there is something special about reading a book whose setting matches my own current season. However, this is easier for me in the fall and winter months: even though I love reading in the summer, and I love the season of summer itself, traditional "summer" reads—steamy summer romances, beachy rom-coms, or fast-paced midsummer thrillers—are not my go-to genres.
That said, I somehow had zero trouble compiling this list of reads that are perfect for your seasonal summer reading. These books all have strong summer vibes AND were personal favorites, earning their way onto my Best Of lists in the years that I read them. This Best of the Backlist roundup spans genres, with several Mysteries as well as some Historical Fiction and even Middle Grade.
Whether you're begrudging this final month of summer and need a bookish boost to see you through to the end, or you're sad to see summer drawing to a close and hoping to milk the remainder of the season for all it's worth, one of these books may be just what you're looking for.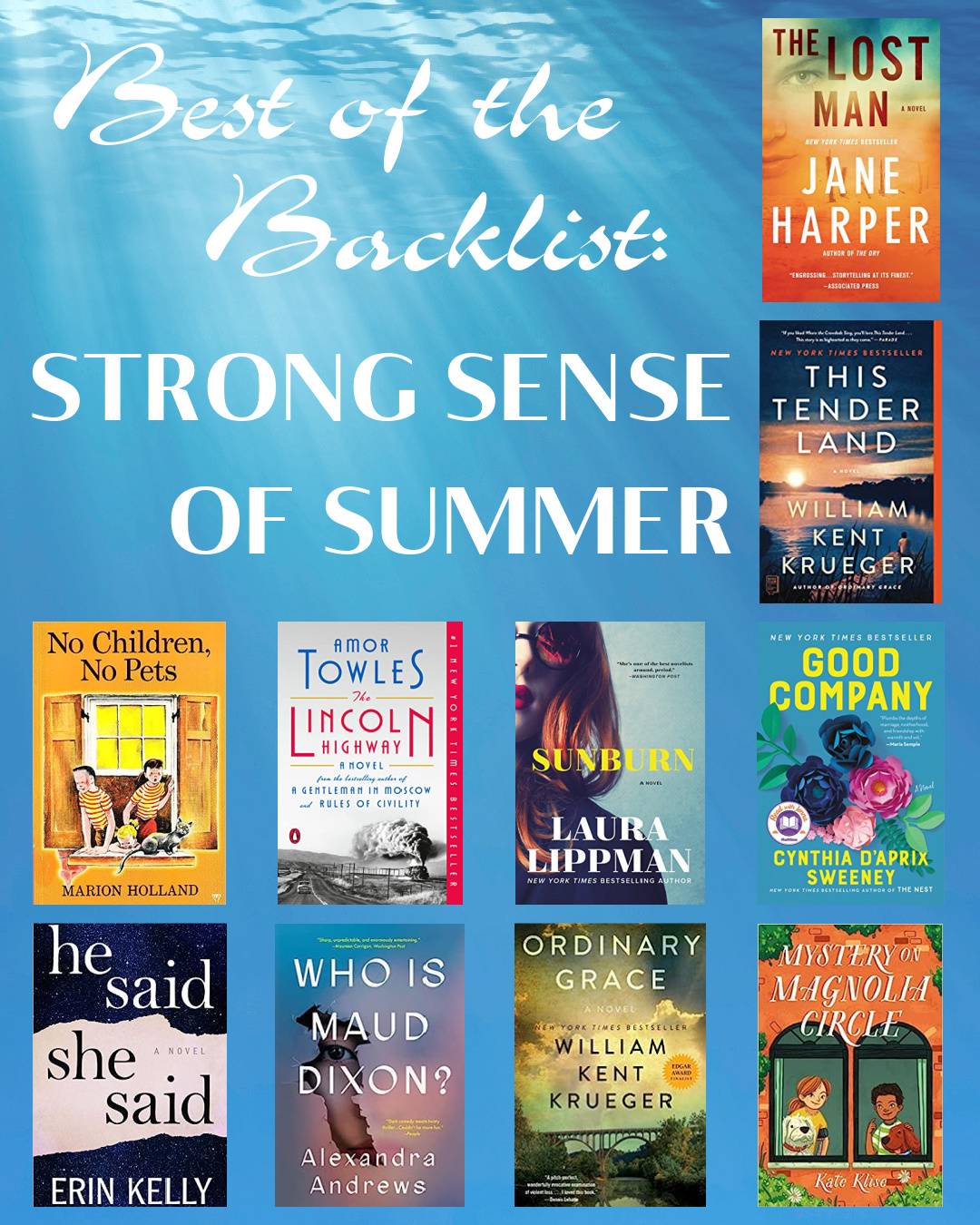 No Children, No Pets, by Marion Holland (1956): Sweet and a little mysterious, this Middle Grade novel tells the story of a widow and her three young children who move to the beaches of Florida to manage an apartment complex occupied by an assortment of eccentric senior citizens. Charleston and I both adored this book for its endearing story and young protagonists who are smart, industrious, and resourceful but not sneaky or disrespectful. Perfect for those who enjoy The Boxcar Children. (Original Review)
Ordinary Grace, by William Kent Krueger (2013): This stunning backlist gem is the coming-of-age story of a thirteen-year-old boy who encounters four distinct deaths (by accident, nature, suicide, and murder) during the fateful summer of 1961. Ordinary Grace, which is filled with Christian themes without being explicitly "Christian," is memorable not only for its gripping plot and exquisite prose, but also for its explorations of grief, the loss of innocence, prejudice, and forgiveness. Sure to be devoured by fans of To Kill a Mockingbird. (Speaking of which … Harper Lee's modern classic is MY #1 FAVORITE book of all time and would easily land on this list, except that I'm certain everyone has read it. If for some reason you have NOT read it [particularly if you are my husband, *wink wink*], please ignore the remainder of your TBR and begin reading immediately.) (Original Review)
He Said/She Said, by Erin Kelly (2017): Young and in love, two eclipse chasers are having the experience of a lifetime at a summer festival celebrating a solar eclipse when they witness a crime that will haunt them for the rest of their lives. Twisty, terrifying, and totally engrossing. I hated the ending, but it would make for fantastic book club fodder.  (Original Review)
Sunburn, by Laura Lippman (2018): In the summer of 1995, Polly has just walked out on her young family when she falls into a torrid affair with a private detective hired by someone from Polly's past. Their romance is tainted by lies, and Lippman keeps us guessing as to which of these unreliable narrators is the villain. Lippman's palpable imagery drew me into the book in a way that few thrillers can, and I just loved all the fun 90s references. (Original Review)
The Lost Man, by Jane Harper (2019): This riveting mystery follows the lives of a family devastated by loss and perpetually at the mercy of the relentless Australian Outback. With its exquisitely pieced-together puzzle, The Lost Man is a propulsive read, but it is Harper's haunting depictions of the harsh realities of Australian ranch life that make this novel truly unforgettable. (Original Review)
This Tender Land, by William Kent Krueger (2019): I loved this atmospheric literary adventure story of four young vagabonds who embark on a canoe ride down the Mississippi in the summer of 1932. Among other important themes (including found family, redemption, forgiveness, and the nature of storytelling) is a valiant quest to understand God and come to terms with one's faith. Krueger has such a unique and beautiful way of weaving theology into his storytelling, and he's superb at bringing his settings to life, so it's not a surprise that he penned two of the books on this list. (Original Review)
Who Is Maud Dixon, by Alexandra Andrews (2021): Largely set on the dazzling cliffs of Morocco, this psychological suspense is the story of a young writer who will do anything to achieve literary acclaim—possibly even assume the identity of a deceased author. The genre-bending Maud Dixon is unexpectedly clever and creepy, perfect for those looking for an outside-the-box thriller set in the (harrowing?) world of publishing. (Original Review)
Good Company, by Cynthia D'Aprix Sweeney (2021): A wife's unfortunate discovery of her husband's long-buried secrets leads into a complicated saga of two families, set within the theater world. This tale of friendship, marriage, and motherhood caught me by surprise. Layered characters, gorgeous prose, and deft interplay of nostalgia and hopefulness make for a challenging but ultimately beautiful read, and with many scenes set at an idyllic East Coast summer theater program, Good Company is perfect for this time of year. (Original Review)
The Lincoln Highway, by Amor Towles (2021): This adventure tale from a favorite author covers just ten eventful days in the lives of a group of teenage boys in the summer of 1954. The story itself is spellbinding, and Towles' character exploration and prose are phenomenal. The Lincoln Highway is a brilliant and quintessentially American ode to reading, storytelling, adventure tales, roadtrips, brotherhood, and growing up. It reminded me A LOT of This Tender Land, and while I have nothing but amazing things to say about both of these books, I would not recommend reading them back-to-back. (Original Review)
Mystery on Magnolia Circle, by Kate Klise (2022): In this Middle Grade twist on Rear Window, a 10-year-old's summer plans are derailed by a broken leg. But when she and her best friend witness a potential burglary taking place in the apartment complex across the street, the amateur sleuths chase the trail of clues to determine the culprit. And of course, no summer adventure would be complete with out some surprise revelations, happy discoveries, unfortunate heartbreaks, and the formation of new friendships. This is a feel-good summer read that is too good to let the young readers keep to themselves. (Original Review)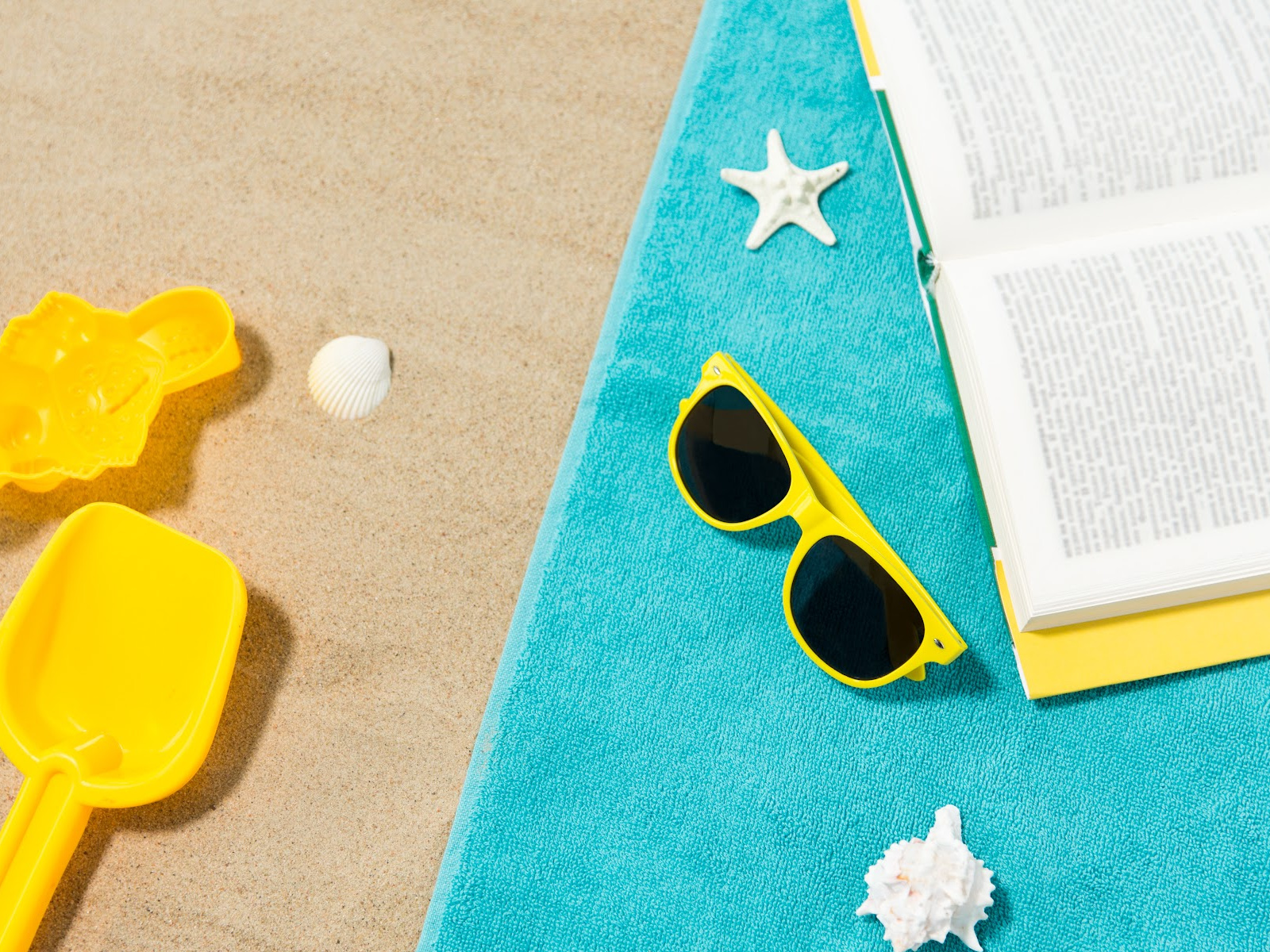 ---
Do you have a favorite summer read? What title(s) would you add to this list?