As promised, here is Part 2 of this month's quick(ish) book reviews. These five books are across the spectrum in terms of content, as well as my opinions of them. Their one commonality is that all five were published within the last year. Let's get to the reviews!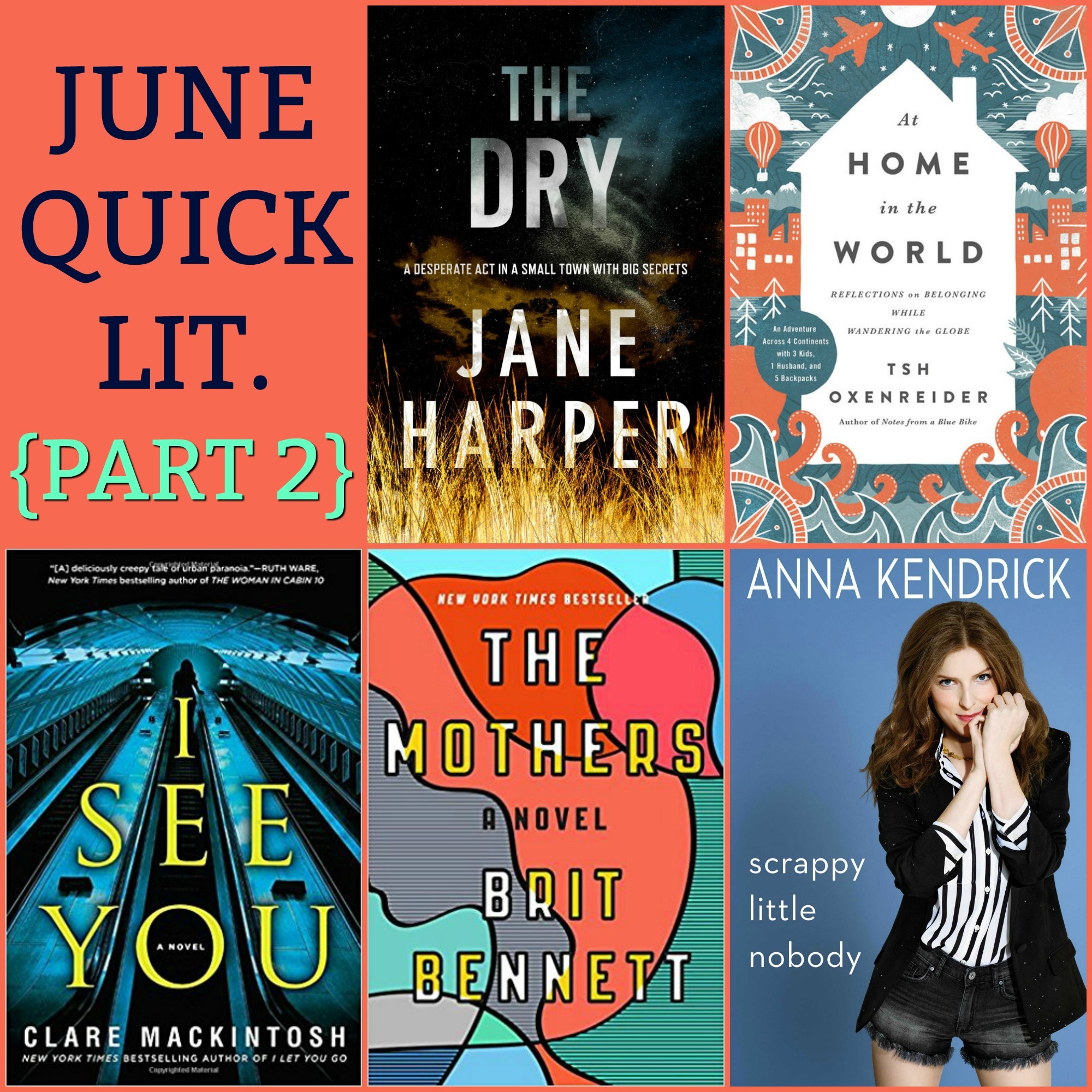 The Mothers, by Brit Bennett: Still grieving her mother's recent suicide, seventeen-year-old Nadia Turner begins a secret relationship with Luke Sheppard, an older "cool" guy who happens to be the local pastor's son. The relationship results in an unwanted pregnancy and subsequent cover-up, which Nadia attempts to put behind her when she moves away to college. Even when Nadia's high school best friend, Aubrey, becomes close to Luke, Nadia and Luke continue to carry their secret, leading to further pain and suffering for themselves and all around them.
The title comes from The Mothers (older church women) of the church community who serve as a sort of Greek chorus giving portions of the narrative. The title could also be a reference to the lack of mother figures in the prominent characters' lives and how this absence led to irreparable consequences. It's a tribute to the importance of a mother's role, even in an adult child's life
This character-driven novel is well written, particularly given the age (just 25) of the author; there are some beautiful passages and poignant messages that I know will stick with me, and Bennett uses some creative storytelling devices to great effect. But powerful writing can't make up for the fact that The Mothers doesn't actually have much of a story. I'm fine with a slower pace when the characters driving a novel are individuals I can root for, or at least care about. That wasn't the case with the characters here, and what remains is a book that is probably realistic, but incredibly depressing.
My Rating: 2.5 stars.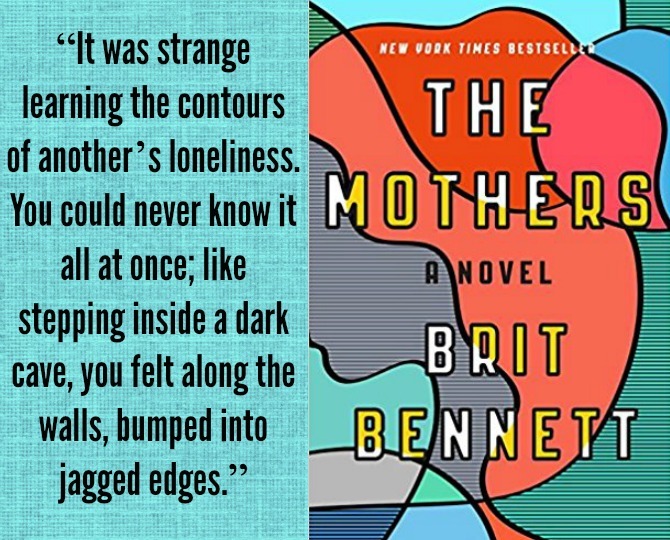 ---
The Dry, by Jane Harper: Twenty years ago, Aaron Falk and his father fled their small Australian farming community when Aaron became the suspect in the suspicious death of a close friend. At the time, Aaron was saved from prosecution based on the alibi of his best friend, Luke. Now a federal agent, Falk is back in town to investigate the apparent murder/suicide of Luke, his wife, and their young son. Meanwhile, the town is suffering through the worst drought in a century; was it these dire circumstances that drove Luke to commit such an atrocious act, or is there more to the situation than meets the eye? As Falk and the local agent investigate the deaths, they uncover a host of town secrets, and Falk's own secret past comes back to haunt him.
This thriller was slow to pick up at first, but slowly the suspense built to a brilliant conclusion. I thoroughly enjoyed the character of Falk, the intertwining of mysteries, and the evocative setting. This is Harper's debut novel, and she is being described as an Australian Tana French. I agree: The Dry reminded me a lot of In the Woods, but with a much more satisfying finale. I'm looking forward to reading more from Jane Harper!
My Rating: 4 stars.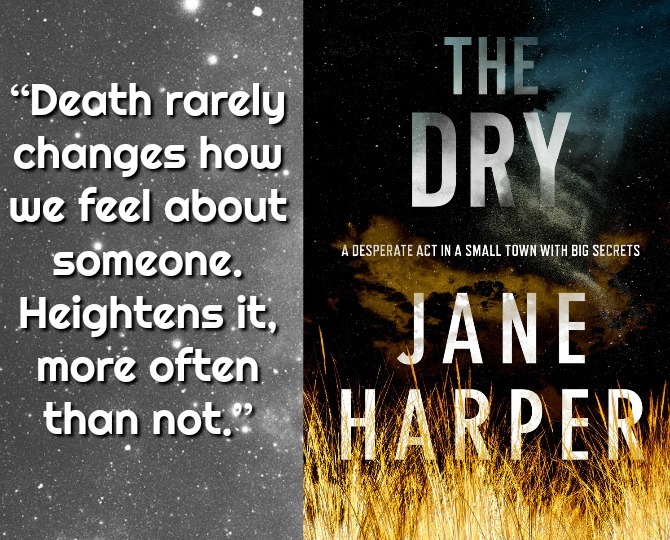 ---
Scrappy Little Nobody, by Anna Kendrick: I've always had a favorable impression of Anna Kendrick: talent-wise, I don't think she's the greatest actress, but she always seemed to come across as personable, down-to-earth, and a genuinely nice person. After reading Scrappy Little Nobody, I no longer feel the same way—but then, Kendrick is pretty adamant in her memoir about not wanting to be seen as "the nice girl" so I have no qualms over removing her from my list of celebrities I'd actually care to meet.
Apart from not particularly liking Kendrick herself, I found the memoir only vaguely interesting. Her attempts at humor mostly fall flat and are way too sexual (and let's not even talk about the entire chapter dedicated to the intricacies of her sex life—eew). Kendrick has a fairly inspiring rags-to-riches Hollywood story and claims to still feel like a Hollywood outsider, but her "aww, shucks" attitude seems a little too forced to be believable. I did enjoy hearing her thoughts on celebrity and the general absurdity of it all, and it was a good reminder that Hollywood (and people in general) is not at all as it seems, that we really are all "just people." But these bright spots in the book weren't enough to redeem it for me.
My Rating: 2.5 stars.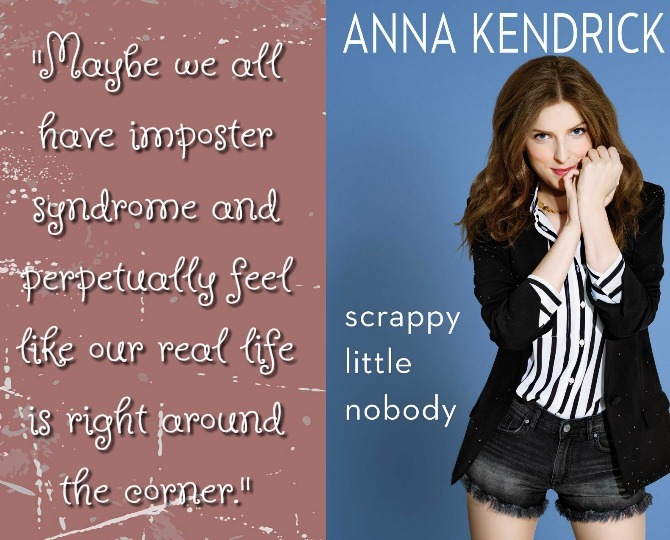 ---
I See You, by Clare Mackintosh: Like most Londoners, Zoe Walker follows a predictable commute each day. While sitting on her the evening train, Zoe glances through a local paper and is startled to see her own face staring up at her from an ad for an escort service. Zoe begins to investigate and discovers that other women featured in the ad have become targets for a series of increasingly violent crimes. Who is watching these women, and why? Is she being paranoid, or is Zoe justified in growing terrified for her life?
Mackintosh's I Let You Go was one of my top reads of 2016, so I was thrilled to read her latest release. This psychological thriller lacks the character development, jaw-dropping twist, and emotional magnitude of Mackintosh's debut, but the premise is strong and the book proved to be even more of a page-turner, keeping me glued to my earphones from the beginning and right up to the chilling final paragraph. (Fair warning: don't read this one at night time, or while on a train!)
My Rating: 4.5 stars.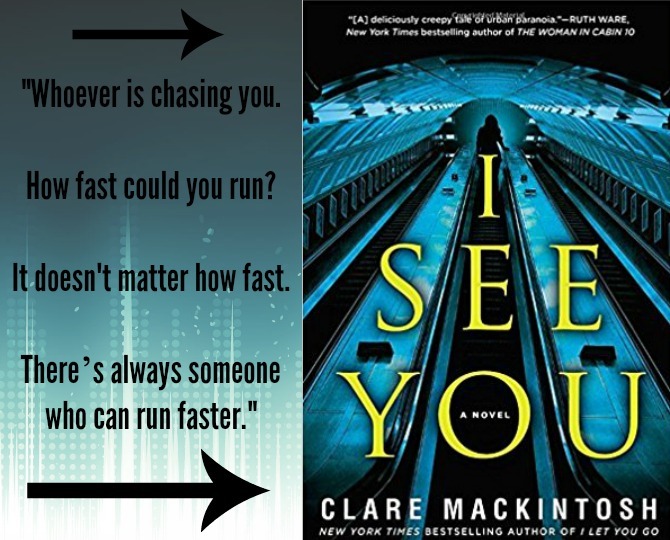 ---
At Home in the World, by Tsh Oxenreider: I've followed Tsh Oxenreider through her blog and podcast for years, and I have been amazed and inspired by her family's adventurous spirt and eagerly followed their journey two years ago when they sold their Oregon home and spent a year backpacking across five continents (with three kids under ten!). In fact, their family's ability to step outside their comfort zone partially inspired our own family to do the same in moving out of state (ironically we landed just miles away from the town where the Oxenreiders settled down).
At Home In the World chronicles their family's journey through Asia, Australia, Africa, and Europe. No aspect of their journey is left undocumented, from the adventures of climbing the Great Wall and swimming in the Great Barrier Reef, to the quotidian tasks of doing schoolwork in the park and finding reliable WiFi (necessary for supporting themselves with their internet-based jobs while on the road); Tsh candidly shares the good (and the not so great) of their journey.
This is much more than just another travel memoir, though if it were just that, it would be quite a good one: Tsh's writing prowess astounds as she stunningly captures the scenery and atmosphere of each destination with vivid descriptions that left me longing to get out on the road. But Tsh goes beyond talk of travel to recount her own spiritual and emotional journey during their year abroad. Tsh describes the agony of never fitting neatly into the categories of vagabond or homebody, and through the year she learns to make peace with the fact that she is both of these things, and that loving home and loving travel might not be the polar opposites she'd assumed.
This book is a great read for those who love to travel, for those who like reading about travel but aren't ready to do it themselves, and for anyone who has gone on a spiritual pilgrimage to find their true place in the world. Highly recommend!
My Rating: 4.5 stars.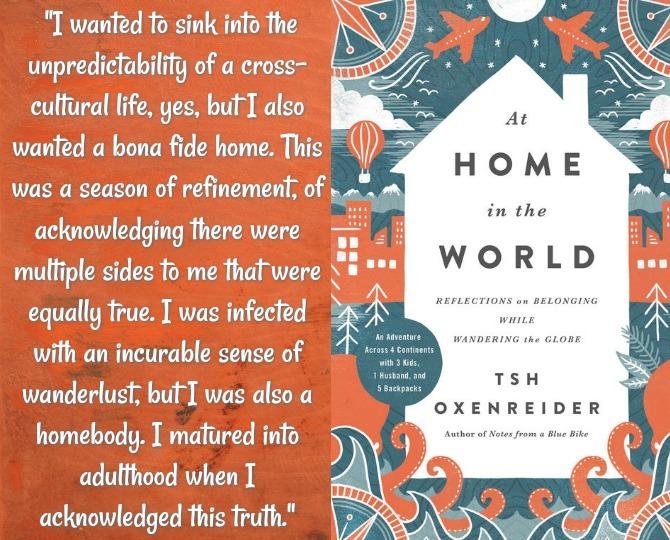 ---
I'm linking up with Modern Mrs. Darcy to share reviews of what we've been reading. If you're stopping by from the link-up, I'm glad you're here! Be sure to check out Part 1 of this month's Quick Lit, where I shared reviews of the other five books I read last month.