It must be the Elementary School Teacher in me, but I can't approach a holiday (even a token one) without getting giddy about seasonal crafts or holiday-themed goodies. Tomorrow is St. Patrick's Day, and over the last couple of weeks, I've been having entirely too much fun exploring Pinterest's sea of shamrocks, leprechauns, and pots of gold.
To be honest, I enjoy the idea of these holiday snacks and decorations more than the actual execution of them. (It will come as no surprise, then, that lesson planning was my favorite part of being a teacher). Thankfully, this blog space doesn't require me to actually make any of these ideas in order to share them! For me, the fun is in the finding, but I'd love to know if YOU choose to try one of these darling snacks, crafts, or DIY items. I must admit, even my craft-averse self is itching to tackle one or two of these!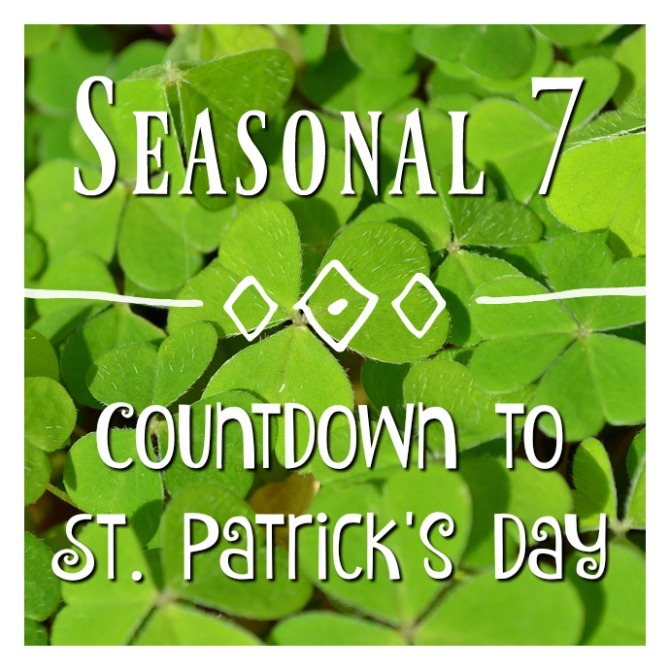 7 St. Patty's Day Treats
These creative snack ideas are almost too cute to eat. These would be perfect to bring to a church gathering or party, or just to make for your family (or yourself!).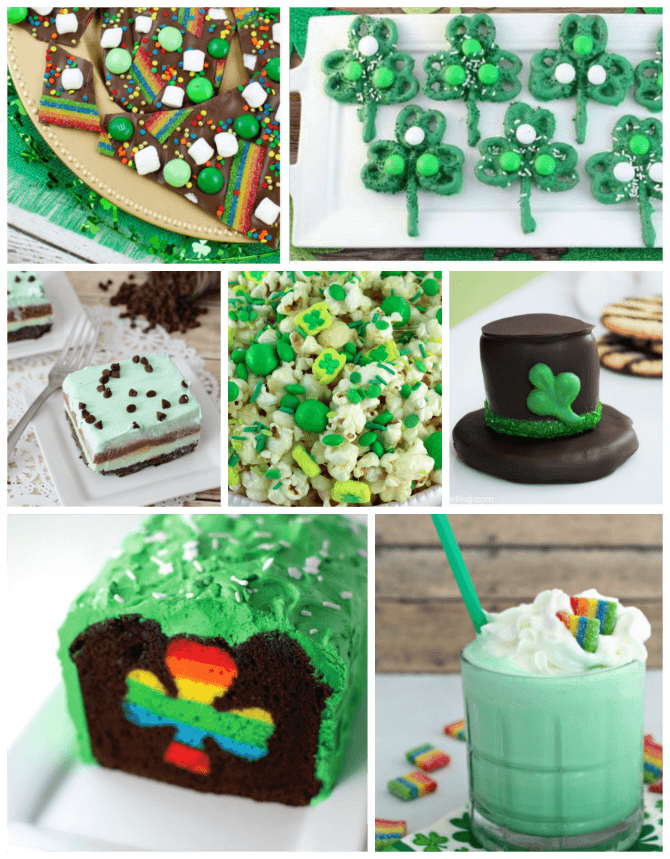 Leprechaun Bark // Shamrock Pretzels // Mint Chocolate Lasagna // St. Patrick's Day Popcorn // Leprechaun Hat S'mores // Peek-A-Boo St. Patrick's Day Cake // Shamrock Shake
---
6 Traditional Irish Eats
Traditional Irish cuisine is rustic, hearty, and delicious. And most of these dishes look surprisingly healthy. You can thank me later for not including black pudding in this particular roundup.
Irish Soda Bread // Cheesy Irish Potato Pancakes // Corned Beef and Cabbage // Shepherd's Pie // Beef and Guinness Hand Pies // Colcannon
---
5 DIY Decorations
We might be pushing it a wee bit close on the timing for you to knock out one of these crafts for THIS St. Patrick's Day, but be sure to save these darling ideas for next March!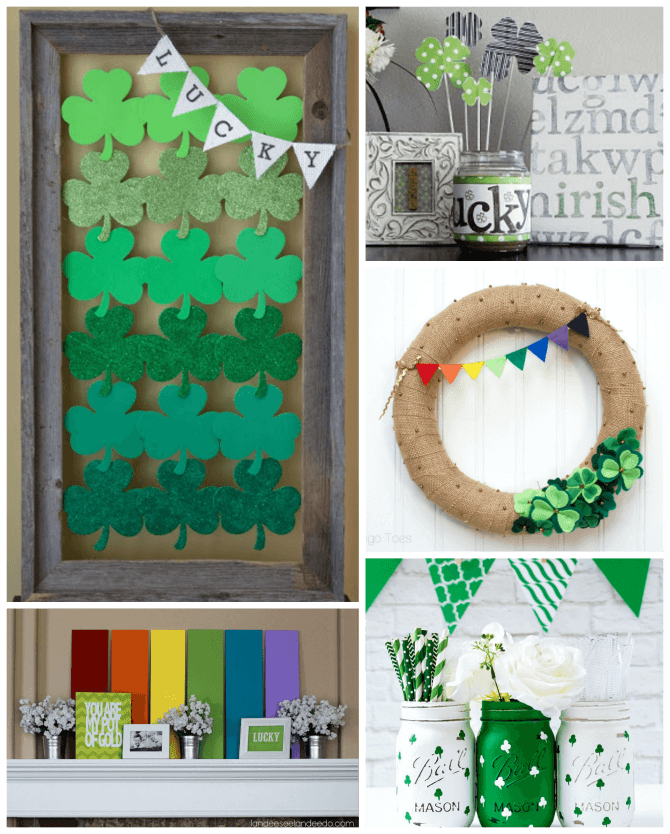 St. Patrick's Day Ombre Design // St. Patrick's Day Centerpiece // St. Patrick's Day Mantel // Lucky Shamrocks Wreath // Painted Shamrock Mason Jars
---
4 Green (and Rainbow) Crafts
These crafts are all beautiful, but easy enough to make with kids. I especially love the button art.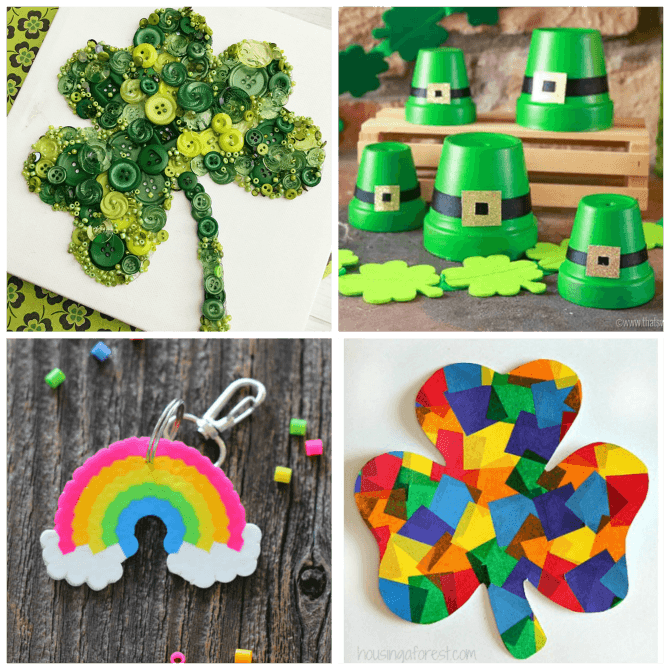 St. Patrick's Day Clover Button Art // Clay Pot Leprechaun Hats // Rainbow Perler Bead Keychain // Rainbow Shamrock
---
3 Leprechaun(ish) Activities
Because a day involving tiny green men needs to include a dose of fun.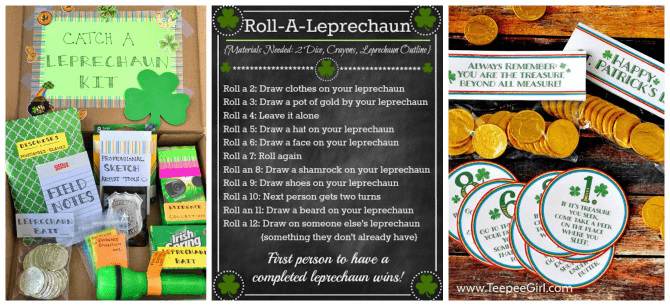 Catch a Leprechaun Kit // Roll-A-Leprechaun Game // St. Patrick's Day Scavenger Hunt
---
2 Ways to Determine Your Leprechaun Name
Hello, my name is Thunderous McWhiskey. Alternatively, Kind-Heart Pot O Gold.

Leprechaun Name Generator // What's Your Lucky Leprechaun Name
---
1 Lucky Infographic
I had no idea about the phrase "Luck of the Irish." Fascinating!

7 Lucky Facts About St. Patrick's Day Infographic
---
Apparently I have a thing for St. Patrick's Day posts! Here are links to some shamrocky goodness from the past, as well as an Irish Blessing to carry you through the weekend.