It's no secret around here that I am an total bookworm. Reading is my favorite pastime, and I enjoy books of all kinds. But there is so much more to being a book lover than simply reading the books themselves: I also delight in reading about books, talking about books, giving and sharing book recommendations, and even gaining insights into the literary and publishing world. Fortunately, there are a growing number of blogs, podcasts, and other avenues that enable me to indulge my book obsession. If you are a book lover like me and are looking for some quality book recommendations, or just want to listen to someone chat about their favorite authors, here are some lit-centric sources that you'll love.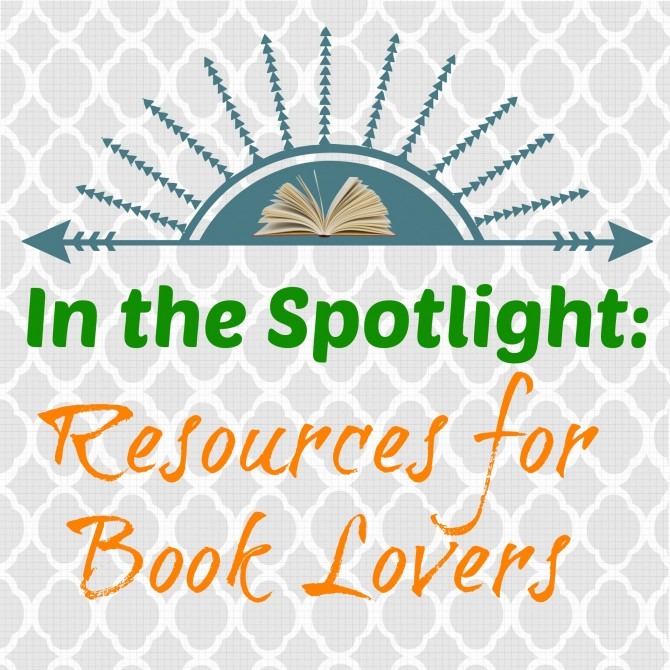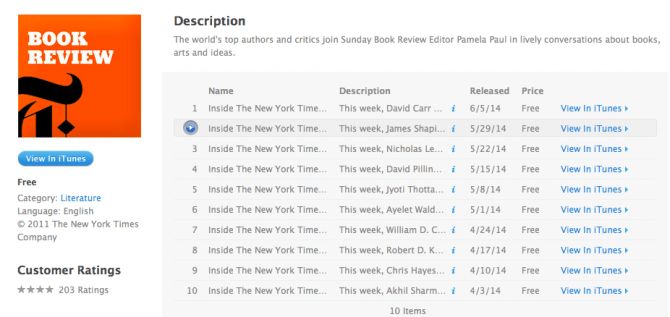 The title of this podcast is pretty self-explanatory: it's the New York Times Book Review, in podcast form. Each week, Pamela Paul (editor of the Book Review) chats with authors, editors, and book critics about books that are currently featured in the Review. I'm fascinated by these sorts of behind-the-scenes glimpses into the writing and publishing process, and these interviews often pique my interest in a book that otherwise might not have caught my attention. In addition to these interviews, each episode of the Book Review podcast features a segment about current happenings in the literary world (such as the rise in eBook sales, or the demise of a publishing company), as well as a recap of what's new on the Best Seller list. Though I tend to be a late to the party when it comes to reading what's "new and noteworthy," I at least like knowing about the books that are currently topping the charts, and this podcast keeps me well informed.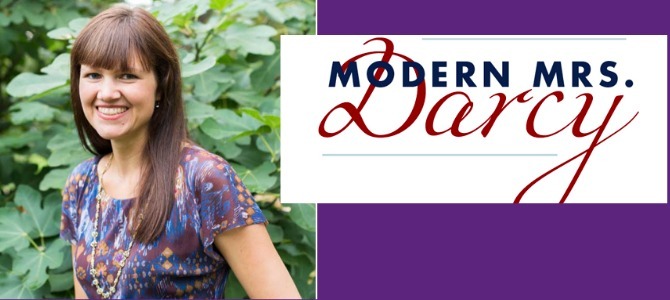 Anne, AKA Modern Mrs. Darcy, blogs about a variety of topics, but it is her enthusiasm for books that first drew me to her site and that keeps me coming back. Anne is a voracious reader, and I value her opinions and recommendations on books from an array of genres. One of my favorite features of her blog is Literary Matchmaking, in which Anne gives book recommendations to specific readers based on books they have read previously and either loved or hated. Another fun feature on Modern Mrs. Darcy is the monthly Twitterature link-up, where Anne gives tweet-sized reviews of books she read in the previous month, then encourages other bloggers to link to their own Twitter-style book reviews. (If you have read any of the book reviews on my blog, you know that I am not great with succinct reviews, but I appreciate this style of review from others!) Modern Mrs. Darcy recently released her third annual Summer Reading Guide, which features 5 recommendations each from 7 different genres. I have added several of these recommendations to my personal summer reading wish-list.

Books on the Nightstand is a new-to-me podcast (discovered via recommendation from Modern Mrs. Darcy), and so far I am loving what I'm hearing! Michael and Ann, the hosts of the podcast, both work in the publishing industry, so they bring a bit of insider-information to their discussions about books. The two chat about books they are reading, and they discuss broader literary questions, such as "what makes a book a classic" and "is it a spoiler to say that a book has an unexpected twist"? Their podcast is sponsored by Audiobooks.com and each week they share an audio book of the week; I appreciate these recommendations, since much of my reading is done via audiobook, and audiobook recommendations can be very different from recommendations of printed books since what works well on paper doesn't always transfer well to audio. Michael and Ann recently introduced Summer Reading Bingo and are encouraging their listeners to download Reading Bingo cards that will direct their summer reading. I've "played" Reading Bingo in the past (as part of my library's summer reading program) and found it to be a great way to expand my literary selections and choose books ordinarily outside of my reading comfort zone.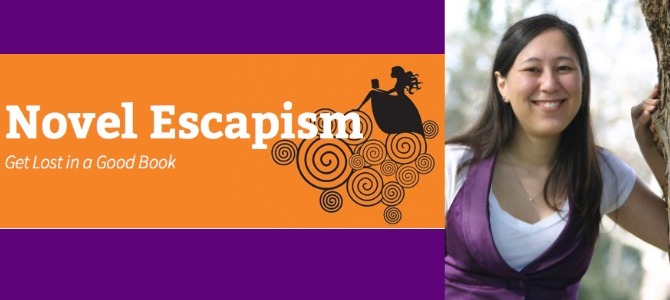 Jessica and I first met in a junior high band class, and though we haven't seen each other since high school, I enjoy keeping up with her by following along with what she is reading and writing about on her blog, Novel Escapism. Each Wednesday, Jessica provides a pithy but heartfelt review of a recently read book. (See my above comment about my appreciation for concise reviews. Even in high school, Jessica was always good at getting right to the point in her papers, and more than once she encouraged me to curtail my meandering writing a bit. Some things never change. . .) Jessica reads books from a range of genres, but I have particularly enjoyed her occasional revisiting of some of her childhood favorites and have been inspired to do the same, to see whether the books I enjoyed as a child truly stand the test of time. In addition to her personal reviews, Jessica has a weekly "Check This Out" feature in which she links to book-themed articles, infographics, and trivia sure to tickle the fancy of every bibliophile.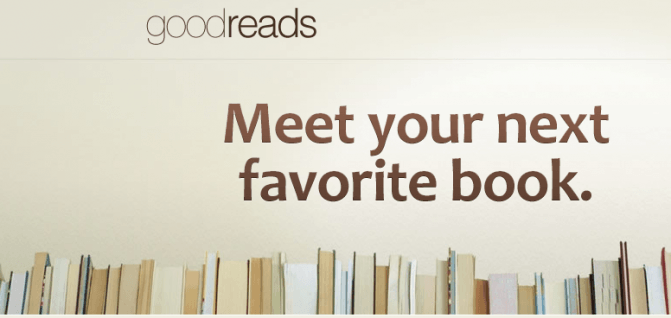 I'm sure that most book lovers have at least heard of – if not already joined – Goodreads, but I decided to include it here in the off chance that I might convince some late adopters to finally jump on the Goodreads bandwagon. (Mom and Dad, I am looking at you!) Goodreads is the ultimate happy place for book lovers, particularly those of us with OCD tendencies. Goodreads allows you to keep track of the books you have read or want to read in the future. You can read others' reviews of almost every published book, and you can leave a review of your own. I rarely start a new book without checking out its Goodreads reviews first! Goodreads is also a great place to receive book recommendations based on books you have previously read and rated. In addition to helping you find new books to read, Goodreads is a great place to celebrate the books you love through trivia, quizzes, and compilations of quotes. And Goodreads' social feature allows users to see what's on their friends' bookshelves; for me, this has led to some great real-life conversations when I've discovered a friend who shares my taste in literature.
+          +          +          +          +          +
Are you an avid reader? If so, do you stick to just reading books, or are book discussions and trivia an equally enjoyable part of your reading experience? Do you have any other book-themed resources you think I'd enjoy? Let me know in the comments!