If there's one way to strike fear in the heart of any toddler-parent, it's to bring up the idea of a cross-country road trip. Extended car rides can be challenging for anyone, and they are especially rough for the under-three set (and their parents). But sometimes the benefits of a road trip outweigh the madness. . . which is why we are taking the plunge and embarking on our own road trip out to California next week!
We've made this trek before, of course, when we first moved from Orange County to Austin. Our trip back in February was made with two cars and a U-Haul trailer, so this less-encumbered road trip should be a walk in the park compared to our first grueling journey. Charlie is older now, which could make things easier—or maybe not!
We've hardly driven more than a few miles over the last several months, so I honestly have no idea how he will handle this trip. I want to be prepared for anything, though, so I've been scouring Pinterest for ideas on how to entertain a toddler on a long car ride. Here are a few of the ideas that I think might work well for us, and maybe for you, too, if you have a road trip in your future.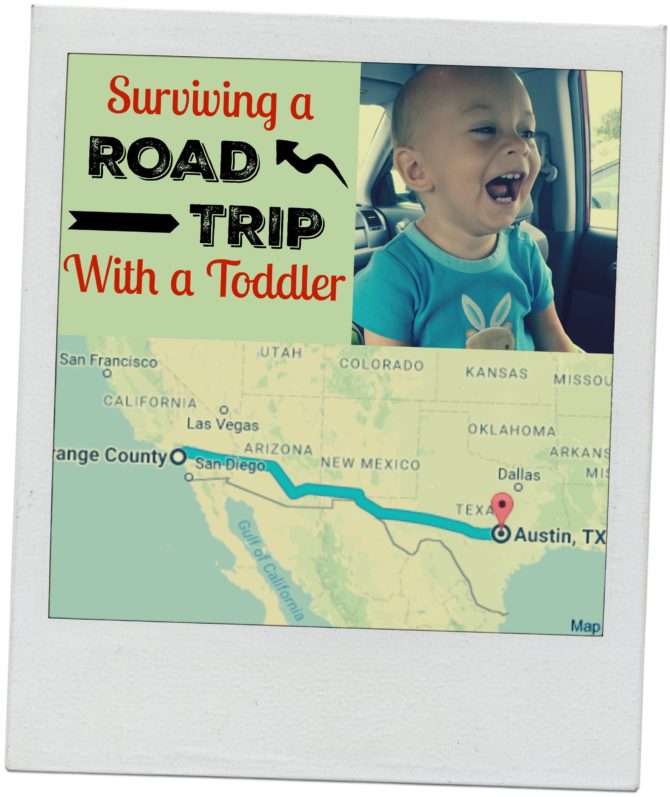 Calm Down Bottle: According to those who have used them, these bottles—filled with glitter, small toys, or food coloring—are a great way to help a fussy toddler relax. Charlie loves playing with bottles when they are empty, so I can imagine he would love these.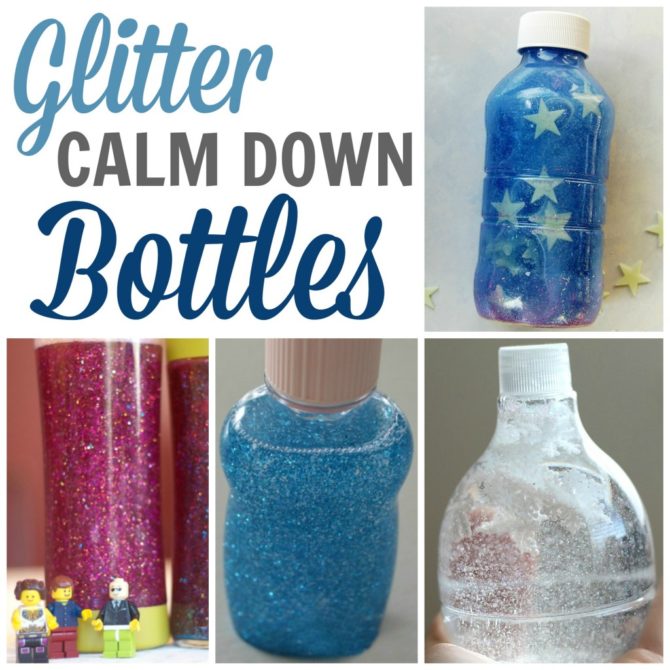 Pipe Cleaners in a Bottle: This is another easy-to-make bottle activity that I think Charlie might really like. This could be a great non-car activity too.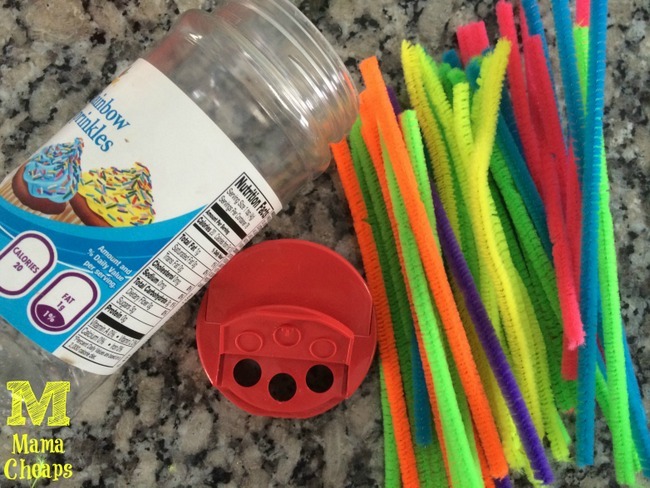 Deck of Cards: My quest to find some road trip activities led me to the idea of giving Charlie a deck of cards to play with in the car. I didn't want to wait for our trip and pulled out a deck right away to see if it would hold his interest. The cards did occupy him for a few minutes and I think they will be an even better diversion in the car where there aren't other toys to distract him.
Busy Wallet: Charlie loves looking though my wallet, but until seeing this idea on Pinterest I would never have thought to make him his own. I have an old wallet I no longer use, so this will be an easy activity to prepare.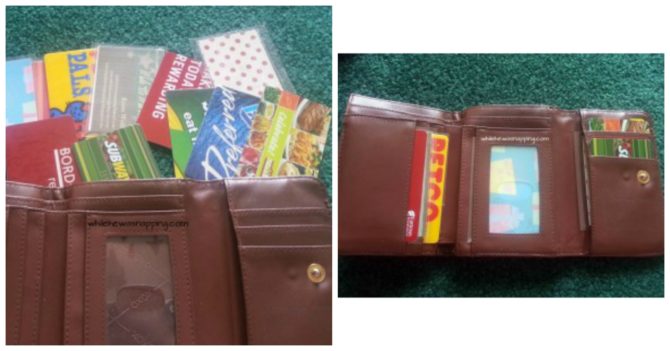 Magnetic Cookie Sheet Games: There is a lot you can do with a cookie sheet and some magnets. I don't know how I've never thought of this before!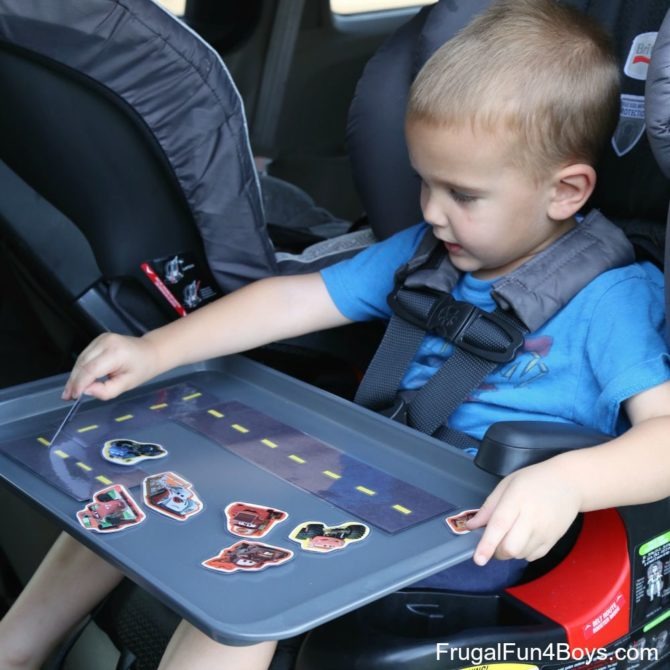 Magna-Doodle: I found a lot of suggestions for bringing a white board along on a road trip. I like the idea in theory, but Charlie is still a bit young to be trusted with markers in the car. As an alternative, I ordered a Magna Doodle which has all the fun of drawing without all the mess. I loved playing with a Magna Doodle when I was young and was glad to see they are still being made.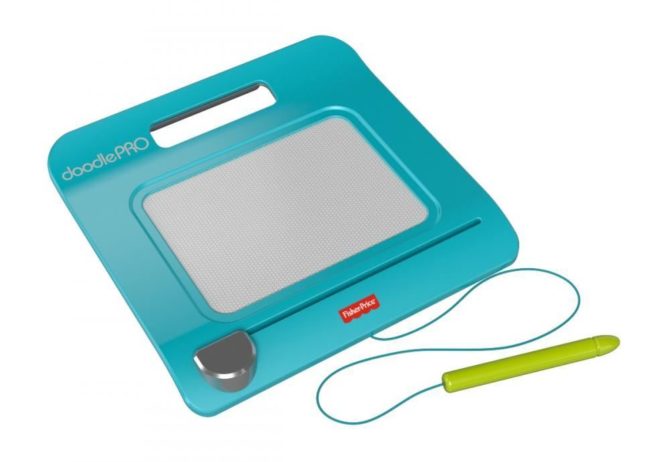 PROVEN TACTICS
In addition to these creative ideas, we have our arsenal of tried-and-true tactics that we've used on shorter journeys. These strategies are sure to occupy Charlie for at least some of the trip.
Food: I'll be packing granola bars, Cheerios, string cheese, water, and some other portable snacks. I fully expect our car will need to be detailed after this trip! In the past I've brought my breast pump so that I could give Charlie milk without having to stop for nursing sessions, but I haven't decided whether I'll do that this time or not.
Music: This one is a given. In addition to the radio, I'm sure we'll be singing lots of Twinkle, Twinkle and Old MacDonald!
Board Books and Magazines: We always keep a few books in the car for Charlie to read. I might also bring a few old magazines, since he likes looking through them and pulling out the pages.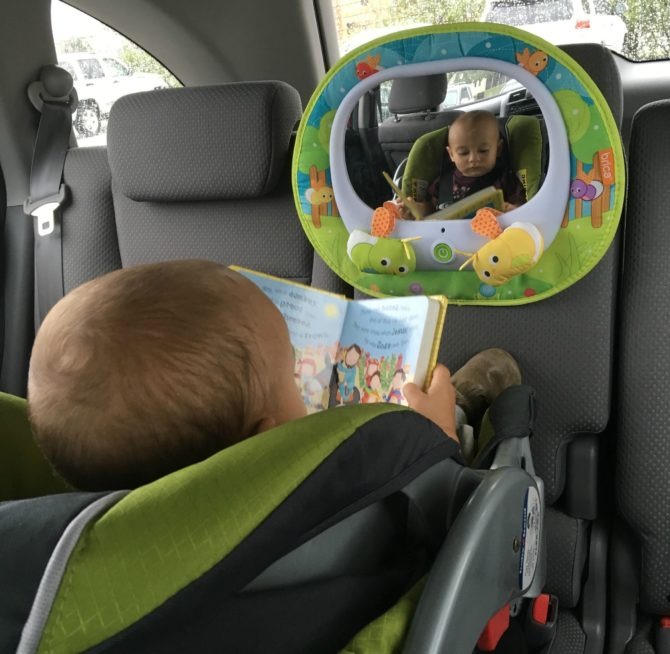 Stuffed Animals: The only hard part with this will be deciding which of his favorites to bring!
iPad: I know this one is controversial, but I'm not above giving Charlie some screen time to occupy him on the road. We will have our iPad loaded up with Charlie's favorite apps as well as a few episodes of Daniel Tiger.
Basic Toys: We have a few small-ish toys that migrated into our car and decided to stay. Charlie especially loves playing with his toy bulldozer; the sound effects get old pretty quickly, but it's better than crying. . . .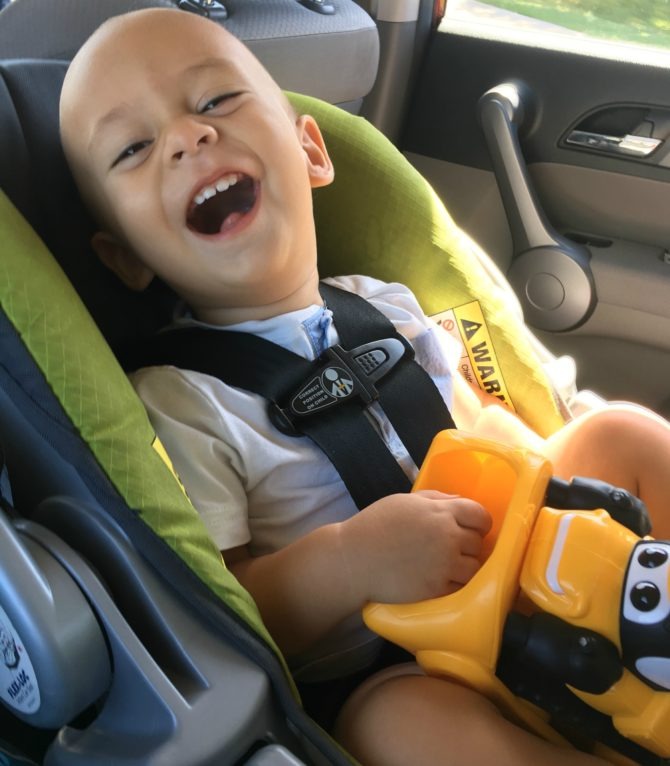 If you have plans to road trip with a toddler of your own, I hope these ideas are helpful to you. And if you have survived a road trip with a toddler, please pass on your suggestions!
Save
Save
Save
Save
Save
Save
Save
Save
Save
Save