Happy Monday! I'm kicking off the new week with Round Two of this month's book reviews. It's another eclectic assortment of titles. I liked all but one of these books, and a couple of them I simply can't stop thinking and talking about. Here are my reviews!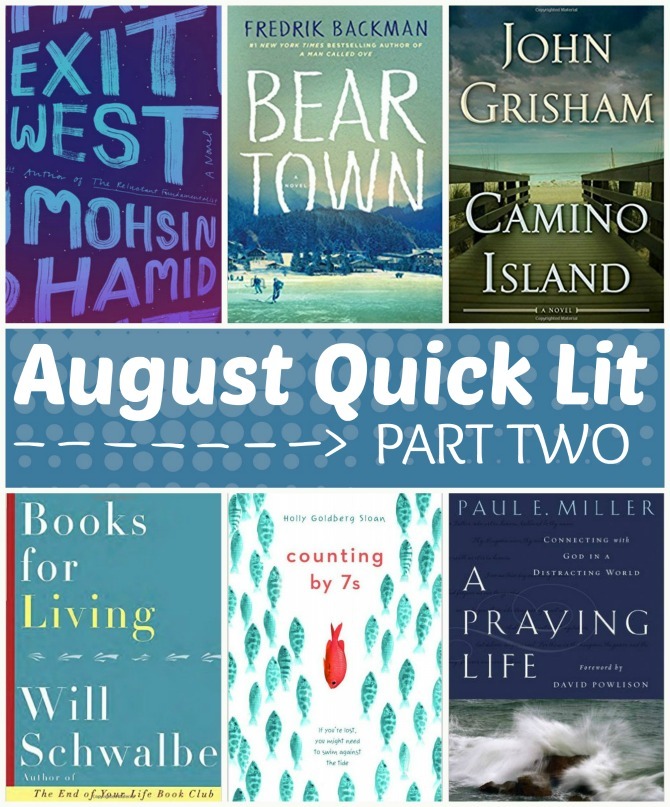 Beartown, by Fredrick Backman: For the residents of Beartown, hockey is everything. The remote Swedish community is slowly collapsing under the burden of unemployment and is on the brink of being consumed by the encroaching wilderness, but a winning championship is within reach for Beartown's junior ice hockey team, and a victory like that could be the town's salvation. Then a scandal occurs involving the team's lead player and the manager's teen daughter. In an instant, everything changes as first the team—and then the whole town—begins to crumble, and then shatter.
I'm not a sports person and would never have picked up this book if not for the glowing recommendations from many trusted reviewers. I'm so glad I took their advice, because Beartown blew all of my expectations out of the water. Though the sport of hockey lies at the novel's center, this is not a book about sports. It is a book about people, about relationships, about the trust we place in our idols and what happens when those people let us down. It explores challenging moral ambiguities and the complexities of human nature, and amidst these deeper themes is a cast of brilliantly drawn characters and one very riveting story.
Fair warning: before picking up this title, be aware that it isn't for the faint of heart. The story is riddled with crass language, sexual themes, and disturbing incidences of violence. Beartown couldn't be more different from Backman's quiet, quirky-character-based other books; but as much as I've enjoyed his previous books, it is Beartown that has solidified Backman in my mind as one of the most talented and insightful writers of our time.
My Rating: 4.5 stars.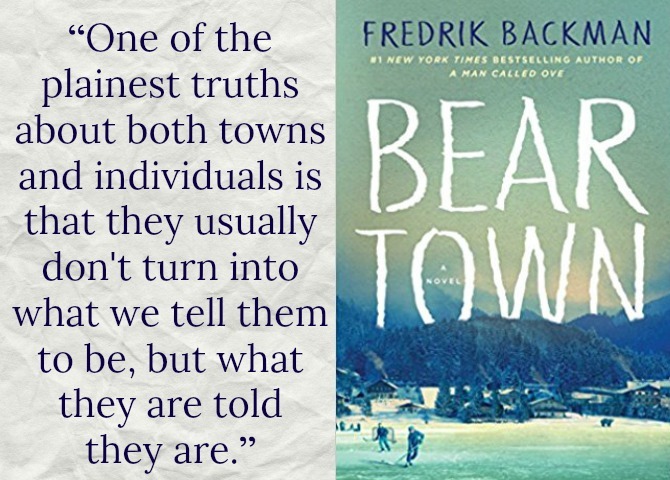 ---
Camino Island, by John Grisham: I'm a longtime Grisham devotee but his last few books have left me unimpressed. With Camino Island—which is a departure from his usual legal thrillers—Mr. Grisham has won me back as a true fan!
The novel begins with an Ocean's Eleven-type heist involving the theft of a priceless manuscript from the vaults of Princeton University. The documents are assumed to be in the hands of Bruce Cable, a prominent book dealer living in a resort town off the coast of Florida. When Mercer Mann (an aspiring young novelist) is approached to participate in a sting operation to recover the manuscripts, she agrees to go undercover to infiltrate Cable's inner literary circle.
This is a fun, fast-paced novel with some great characters and a literary emphasis that I loved. (Books about writers and literary classics always have my heart.) Grisham adds just enough depth to his protagonists to keep me intrigued without detracting from the plot. As with all of Grisham's books, this one involves a few prickly ethical issues and plenty of nuance—enough to prompt some thinking, which is nice bonus for a book that could have gotten away with being "just another thriller".
My Rating: 4 stars.
---
Exit West, by Moshin Hamid: Saeed and Nadia are young adults living in an unnamed country ravaged by political turmoil and on the brink of civil war. She is opinionated and independent, he is quiet and more restrained; but they form a friendship and then a love affair, which is no easy feat in a country that forbids romantic connections among unmarried individuals. When their country erupts in violence, the pair makes the grueling decision to escape their home through a fantastical door that leads to another country. Eventually they will travel through more doors, and with each location they discover new components of themselves, causing the bond between to unravel.
This story of immigration, refugees, and star-crossed lovers is both timeless and highly current. Hamid's prose is beautiful, his insights are poignant, and he uses magical realism tastefully and effectively. I really wanted to love this book. But I had a hard time connecting: the narrative voice is distant, removed from the story and characters; I felt as though I was reading a synopsis of a novel and kept waiting to dive into a story that was over before it truly began. In a way, this lack of plot and character development manages to give the novel a parable-like quality, allowing the audience to see ourselves within the story; but it also makes for a dry story that doesn't fully live up to its potential.
My Rating: 2.5 stars.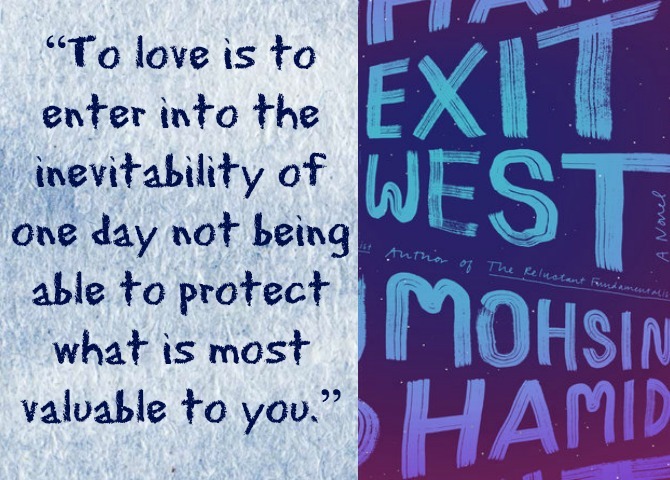 ---
A Praying Life, by Paul E. Miller: When the senior pastor of a mega church designs a whole sermon series around a single book that has impacted his life, the congregation takes notice. That was the case with this book, which is receiving lots of attention from the church where I attend a weekly women's Bible study. Our own small group decided to read through and discuss the book this summer, and I am so thankful that we did. My prayer life will never be the same.
In A Praying Life, Miller helps his audience rekindle our relationship with God by teaching us to communicate openly with Him through prayer. Miller explains why we have a hard time praying (his chapter on cynicism is my favorite of the book) and makes a persuasive case for why prayer needs to be a part of our lives. He then outlines how we can come before God like children with both our petitions and our laments. He reminds of us the bigger story God is painting and walks us through the process of trusting God during the deserts of our lives. The book is filled with Miller's personal examples of living a life built on prayer, most poignantly the ways in which God has worked miracles through Miller's prayers for his autistic daughter Kim.
This is a powerful book that had me highting—and then praying about—passages on nearly every page. It illuminated weaknesses in my own prayer life and I had more than a few aha! moments regarding reasons for my own doubt and my reluctance to present my requests to God. Most importantly, the book inspired me to spend more time talking with God, trusting Him, and wholeheartedly depending on Him to carry me through each and every moment of the day.
I would be remiss not to mention the book's few shortcomings. I didn't totally agree with all of Miller's (very conservative) theology, and his writing style is dry and formulaic, sometimes getting bogged down by details of his personal stories. However, the insightful gems more than make up for these aspects of the book and I would HIGHLY recommend it for anyone looking to revive their own spiritual walk.
My Rating: 4.5 stars.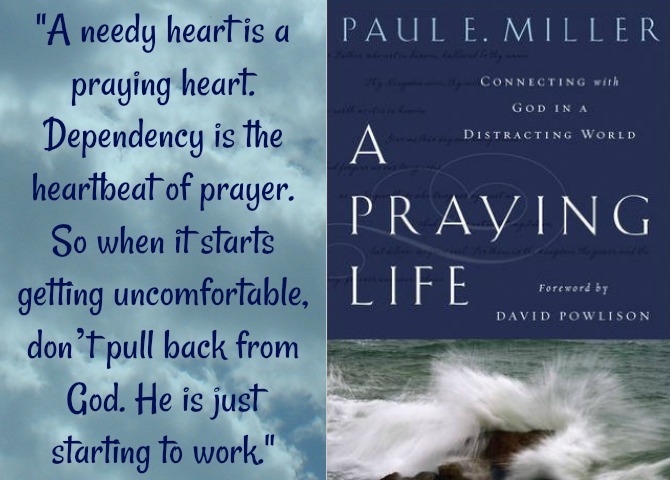 ---
Books for Living, by Will Schwalbe: With Books for Living, Will Schwalbe has written the book that I would love to write. The essay compilation is a memoir, a collection of book reviews, and, most of all, a celebration of reading and a commentary on the role books can have in shaping our emotions, thoughts, relationships, and ultimately our lives.
Following an inspiring introduction in which he extols the virtues of reading, Schwalbe explores a handful of the books that have had an impact on his life. Among these titles are classics (The Odyssey, 1984) and modern favorites (A Girl on the Train, Wonder), and he relates each book to questions of our daily lives. For instance, the chapter on Anne Lamott's Bird By Bird explores the topic of being sensitive to the world; Anne Morrow Lindbergh's A Gift From the Sea speaks to our need to take time to recharge, and Rebecca examines the theme of betrayal. Schwalbe gives a general overview of each book, but mostly he reflects on how the book relates to a personal experience or relationship, or how the book helped him make meaning of life's biggest questions.
I believe that one's impression of a book says more about the reader than the book itself. Another author could have written a series of reviews on the same titles, and the resulting essay collection would look completely different. I enjoyed experiencing Schwalbe's life through the lens of his favorite books, and comparing his takeaways with my own. If you love book discussion as much as you love books themselves (I sure do!), this book is a must-read. "Your brain is, in fact, the ultimate commonplace collection," writes Schwalbe, "and everything you've ever read is in there somewhere, ready to come back into your consciousness when you want or need it." I'm so happy to have this book woven into the fabric of my brain!
My Rating: 4 stars.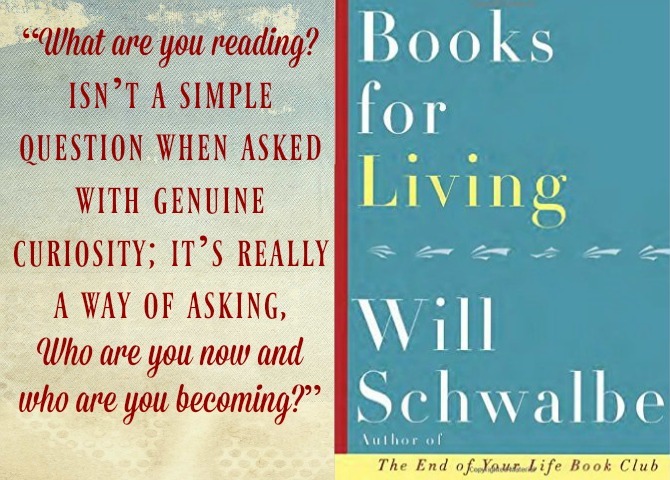 ---
Counting by 7s, by Holly Goldberg Sloan: Willow Chance is a 12-year-old genius who enjoys studying medical conditions, is obsessed with the number 7, and would rather spend time with her plants than other people. Willow has always had difficulty connecting with anyone other than her adoptive parents, but when they are killed in accident, she has no choice but to accept the kindness of an unexpected assortment of friends. Now, while still processing the pain of her loss, the girl who never had a place to belong discovers a new family who needs her as much as she needs them.
This story is told partly through the voice of Willow, a quirky but endearing narrator who immediately won my heart. The narration frequently shifts to the perspectives of the other characters, and the story is just as much theirs as it is Willow's. The individuals in the novel are broken, but not irreparably so, and the author does an excellent job of providing her intended younger audience (and us older readers, too!) with a window into the lives that are likely quite different from their own.
The book deals with many complicated and tragic themes, but does so tactfully, with humor and plenty of redemption. Though extremely sad, it is heartwarming and hopeful. A must-read for those who enjoyed R.J. Palacio's Wonder.
My Rating: 4 stars.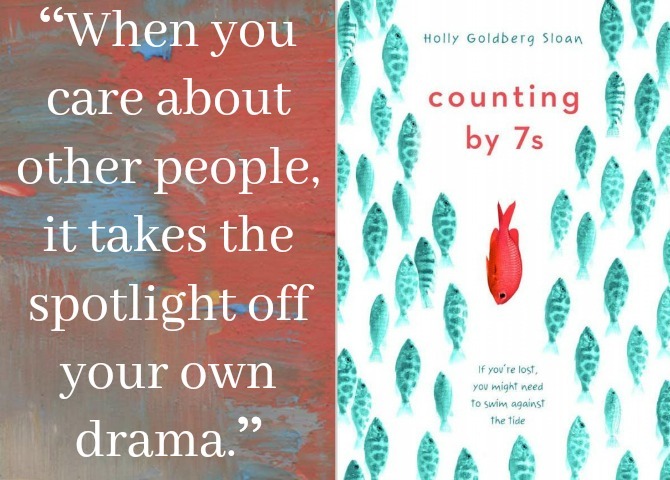 ---
I'm linking up with Modern Mrs. Darcy to share what we've been reading lately. If you're here from the link-up, thanks for stopping by! You can check out my reviews of six other books I read this past month in Part One of my August Quick Lit.